Friday, Jan. 20
Tuesday, Jan. 24
Chinese New Year
Dress Rehearsal
(Parent Volunteers please contact Ms. Kong)
Between Friends Program
for 7th - Graders will begin today
Skinner Edible Schoolyard Meeting
School Cafeteria
4:30 P.M.
Local School Council Meeting
School Gym
6:30 P.M.
Chinese New Year Celebration
Furama Restaurant
<![if !supportLineBreakNewLine]>
<![endif]>
Thursday, Jan. 26
Friday, Jan. 27
NO SCHOOL
Professional Development Day
==================

Did you miss last week's Week-At-A-Glance e-newsletter? Click here to catch up on a must-read!
==================
Does your Superstar have an accomplishment or honorable mention you would like to submit to the newsletter?
Reply to this email or email us at skinnerwest@gmail.com.
==================
Are you supporting Skinner through these NO additional cost fundraisers?
SUPPORT OUR SCHOOL and Share this with Family and Friends!
Box Tops/ Labels for Education
Collect everyday labels from groceries to earn points and funds for our school library


e-Scrip (Dominick's & other retailers)
Visit www.escrip.com to designate your eScrip accounts to Mark T. Skinner. A percentage of your purchases go to the school. However, you must renew your e-Scrip annually. Look out for special bonus days too!
Target
1% goes to Skinner on ALL purchases made with Target Card (additional 5% all purchases for you!)
Designate Skinner Classical as your school
Mamapedia
5% of purchases go to Mark T. Skinner Classical School (Code A5BY)
=====================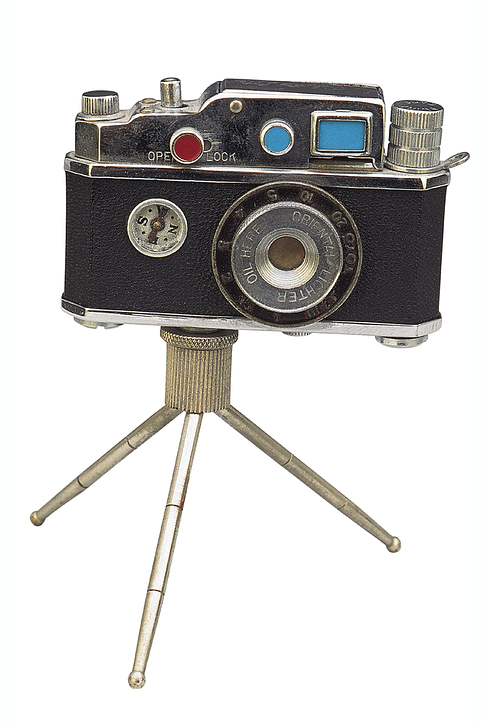 Please submit pictures from any Skinner West events (concerts, parties, presentations etc) to skinnerwest@gmail.com.
We prefer .jpg or .gif files of up to 350kb.
FOLLOW US ON:
Happy Chinese New Year!!!
The Chinese New Year is the most important of the traditional Chinese Holidays. Chinese New Year 2012 will be celebrated on Monday, Jan. 23, marking the beginning of the year of the water dragon in the lunar calendar. Dragons are legendary creatures in Chinese mythology and folklore. Chinese dragons are auspicious creatures that symbolize power, strength and good luck. Historically, dragons were the symbol of the Emperor of China and the mythical creature is seen as a symbol of imperial power. The holiday will be celebrated with fireworks and festivities.
Ms. Kong, the Chinese Mandarin Teacher, has planned various projects and activities for each grade level. Your continuous support means a great deal to all of the students in the Chinese Program. Parent volunteers are still needed for the Chinese New Year dress rehearsal on 1/24. Please contact Ms. Kong ext. 61190 if you can help. We are also in need of parent volunteers during this time to assist with class projects. If you are available for a day or half a day, please let Ms. Kong know so that she can prepare assignments ahead of time. She can be reached at 773-534-7790 ext. 61190.
This is the closing song that your child will sing for our Chinese New Year Celebration Program at Furama restaurant on Wed. 1/25. The lyrics sheet was sent home with students. We are going to only sing up to 3:15min (End right before the Peking Opera part). Encourage your child to read the lyrics in Pinyin and sing along with the you tube video at home. We have only two weeks to nail it. Please tell them that they are so smart and I believe they can do it. As always, I applaud the students who are willing to put great effort into learning. I'm so proud of all of them!
Thank you again. I hope the year of the dragon will bring you harmony and happiness, positive energy and prosperity!

REGISTER NOW: Classes for SelectivePrep's Fifth Grade Standardized Test Preparation Start on JANUARY 28TH!
Dear 5th Grade Parents,
Academic Centers are accelerated middle schools that rank among the best in the State of Illinois. Furthermore, acceptance to an Academic Center guarantees a student a spot in that high school - including Selective Enrollment High Schools -- e.g., Lane Tech, Whitney Young.
One third of the Academic Center entrance score is determined by your child's performance on the 5th Grade Standardized Test. SelectivePrep offers a 12 hour program to help prepare students for this test. To qualify to take the Academic Center Admissions Test in 6th grade, a minimum of 70% on this test is required.
Tuition for the SelectivePrep Program is $295. A minimum deposit of $100 is required to hold your spot, with the balance due the first class. Class size is limited to 20 students, so don't delay.


Taffy Apple Sale a Success
On behalf of Mr. Lomax, all the coaches at Skinner, and myself, I want to thank all of you who supported last month's Taffy Apple Fundraiser for our athletic teams. We were able to raise a little over $600.00.

Ms.Cabael
Cadre Sub and Softball Coach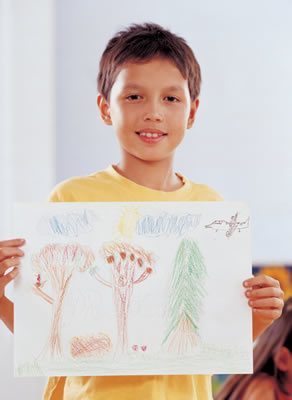 Love & Peace News from g111:
A special Thank You to all parents for encouraging your Superstar student to submit their art work for the upcoming Heart for the Arts event. Over 50 impressive art pieces were received.
Please save the date, Friday, Feb. 10th, 5:00 to 7:30 PM, for the Heart for the Arts, with the theme "Love & Peace" social at Skinner.
A special art work viewing will be unveiled on the school's 2nd floor landing near the Art Room. Finalists will be chosen and their artwork will be made into cards and sold during the event. Heart warming activities will include decorating cookies, card and button making, strike a pose for fun loving Valentine portraits, dance, and so much more!
New to this event is an opportunity to order your own 4'x4' wooden heart for your child(ren) to trim and embellish. Once decorated, these hearts will be on display in the garden area in front of the school. Early next week, look for a model heart as you drop off your child(ren). Help the love grow by pre-ordering your own 4'x4' wooden heart. More information to come next week!
Come and see the wonderful works of hearts! Listen to our own Superstar Glee Club members sing. Hope to see you there!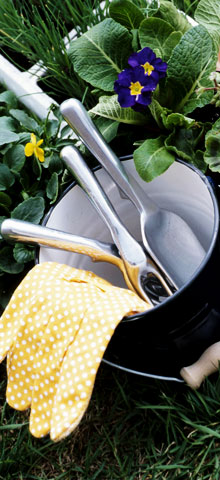 Edible Schoolyard Planning Meeting
Attention Skinner parents and teachers! Help us improve our children's lives through nutrition and wellness education.
The Skinner Edible Schoolyard planning committee is meeting this Tuesday at 4:30 in the cafeteria. Spring is around the corner and we are very excited to get our hands in the dirt! If you have any interest in learning about the garden project or wish to help the committee please attend our meeting or e-mail EdibleSchoolyardChi@gmail.com with any inquiries. We're looking forward to seeing you!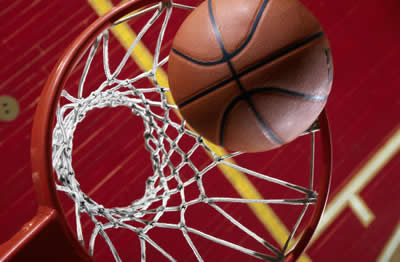 Boys Basketball Schedule

<![if !supportLineBreakNewLine]>
<![endif]>
This is the schedule and write up for the boys 5-8 grade basketball teams.

S.T.A.R. Program News
During inclement weather, student pick-up time is between 6pm and 6:30pm. Please allow ample time to pick up your child by the deadline of 6:30pm. to avoid the $1.00 per minute fee per child. Thank you for your cooperation!
Third quarter payment is due January 26th. Payment is best in person via check ($450) and a receipt will be issued. You may also pay via paypal ($460 + $10 processing fee). It is helpful if paying by paypal to place your child's name in the notes section during payment.
A new student schedule will be put into place the end of January. We are looking forward to offering classes led by architects, dance studio professionals, chess coaches, among other professionals that we are still looking into bringing aboard the program staff.
Thank you for your support for this new program. We are working endlessly to provide the best possible program for your children.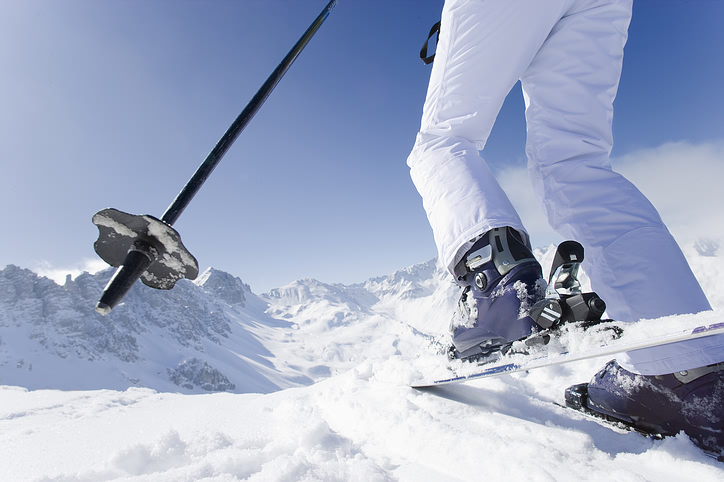 Skinner Ski and Splash Day!
Rooms reserved under Skinner West are SOLD OUT. Rooms may be available at the standard rate.
For more room info, contact:
www.timberridgeresort.com 1(866) 636-4502 www.grandgeneva.com 1(800) 558-3417
Ski Schedule:
Ski Accommodations have been made for the 12th (an additional day of skiing!) and the 13th 10am-10pm. Advanced pay required for both dates.

Snow Cub Lesson (4-6 year olds):
Available February 12th 12:30 - 2pm
Professional small group instruction with use of a 'wonder carpet' as child's skill level progresses.

** Working on adding a February 13th Snow Cubs lesson. If interested - email Kim Reynolds with name of child, age and grade. I'll inform you ASAP if and when a session becomes available.
Remember to drop off your sealed envelope labeled "Skinner West Ski Trip 2012" in the front office no later than 2/8/12.

Click this link to upload a flyer about the event.
Skinner Fundraising Opportunity!
To help Skinner raise money for technology and educational resources, we strongly urge parents to purchase Grand Geneva gift cards from www.shopwithscrip.com to use onsite. This will also help Skinner earn 9% back in cash for each purchase. In $100 and $25 denominations, you can use your gift cards towards lodging and food onsite, but not for skiing, snowboarding, lessons or the gift shop. This is essentially FREE cash to Skinner, so PLEASE plan to purchase gift cards if you are attending. You have a choice of paying by check or directly via your bank account.
Attached are the instructions to get you started, a retailer list and an article about shopping with Scrip. It's an easy way to buy not only Grand Geneva cards, but most major retailers (store and online) gift cards that provide 2% to 50% back to Skinner....and its so easy to use!
Key dates:

Thursday, 1/26 - Last day to order via ACH bank account deduction for first timers shopwithscrip users

Tuesday, 1/31- Last day to dropoff checks payable to Skinner School Forum. Dropoff sealed envelopes labeled "Gift Cards" with your child's name and room number, phone number and email @ Skinner Front Office.

Wed 2/8 - Fri 2/10 - Gift card delivery period at Skinner. (arrangements can be made if you cannot pickup in person)
Any questions? Please contact kimberly.heather@sbcglobal.net

THANK YOU!
Skinner West Box Tops Promotion Through POW Mixed Martial Arts!
How Can Your Company Become a Corporate Sponsor?
Read more about the latest Box Tops promotion. POW Mixed Martial Arts is the first corporate sponsor for Skinner West, offering to collect Box Tops for the school AND also offering a free class to the Skinner classroom with the most Box Tops collected. Click on these links to learn more!
POW Mixed Martial Arts Becomes Sponsor