Weekly Update
Tuesday, June 19

PTO Meeting
LSC Meeting
6:30pm
SKINNER COMMUNICATIONS TEAM WISHES YOU A GREAT SUMMER ....WE WILL RETURN IN THE FALL WITH MORE SCHOOL NEWS!
Neighborhood News


What's Happening in the West Loop? Visit the

==================
Did you miss last week's Week-At-A-Glance e-newsletter? Click here to catch up on a must-read!
==================
Does your Superstar have an accomplishment or honorable mention you would like to submit to the newsletter?
Reply to this email or email us at skinnerwest@gmail.com.
==================
ONGOING FUNDRAISERS
Are you supporting Skinner through these NO additional cost fundraisers?
SUPPORT OUR SCHOOL and Share this with Family and Friends!
Box Tops/ Labels for Education
Collect everyday labels from groceries to earn points and funds for our school library


e-Scrip (Dominick's & other retailers)
Visit
www.escrip.com
to designate your eScrip accounts to Mark T. Skinner. A percentage of your purchases go to the school. However, you must renew your e-Scrip
annually
. Look out for special bonus days too!
Target
1% goes to Skinner on ALL purchases made with Target Card (additional 5% all purchases for you!)
Designate Skinner Classical as your school
Mamapedia
5% of purchases go to Mark T. Skinner Classical School (Code A5BY)
=====================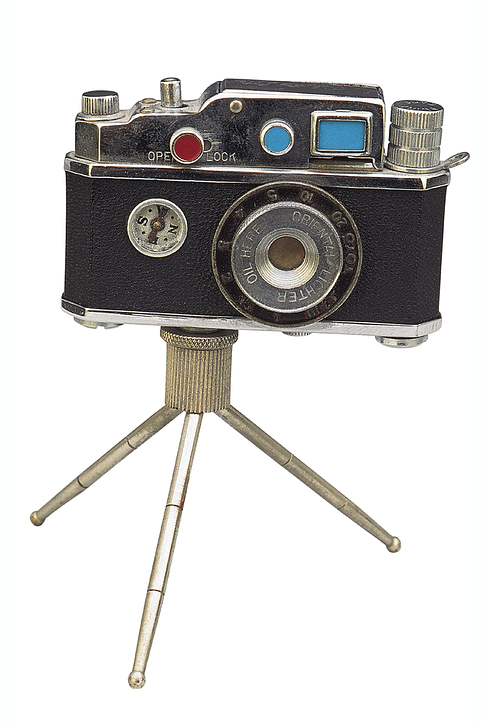 Please submit pictures from any Skinner West events (concerts, parties, presentations etc) to skinnerwest@gmail.com.
We prefer .jpg or .gif files of up to 350kb.
Click on the link to advance to the article you wish to read!
New Articles:
Repeat News Articles and Updates:
How time flies! It seems like just yesterday that we were welcoming our new families to Skinner and planning an exciting year for our returning Superstars. It truly has been another marvelous year of academic growth and achievement, positive extracurricular activities and successful fundraising.
We wish to congratulate our eighth grade graduates and wish them much success in their prospective high schools. We also salute our 23 sixth graders who are moving on to Academic Centers . Both our sixth and eighth graders have worked diligently while here at Skinner and are prepared for the next stage of learning and development.
Although bittersweet, we wish our retirees - Cheryl Pope, Elijah Epps, Mark Glasper and Charles Harris many years of blissful, healthy and enjoyable activities.We also wish our sixth grade teacher, Laura Sethi and our wonderful parent, Kathy Ash and family, all the best as they move on to different cities to create new dreams and serve others. I also wish to thank our outgoing Local School Council members Seamus Glynn, Noelene Cortes-Caston, Kathy Ash and Michael Halleron for their service, dedication and leadership on the LSC.
I wish to extend my heartfelt gratitude to each and every one of you for supporting our Superstars through volunteering, fundraising, monitoring homework/projects and attending family fun nights, assembly programs, concerts, sports activities, parent conferences , LSC committee meetings and supporting the Star Program and the State Farm Grant. The success of any school is dependent on how well the teachers, administration, parents, students and community members work together to achieve targeted goals. The positive energy, commitment and enthusiasm that we witnessed this year are just a few of the attributes that make Skinner such a special school.
As many of you know, we will embark on a much anticipated longer school day next year. Our school hours will be 8:30 to 3:30 which include additional time for all subjects, a period each week for social and emotional development, acceleration and intervention periods and a bonafide recess break during the school day ! We are also looking forward to beginning the implementation of Common Core Standards in our curriculum next year.
I proudly acknowledge the work and effort of the members of our Communications Committee - Latoya Price-Childs, Linda King and Kisha Young for helping to make this weekly newsletter possible.They are the worker bees that keep you abreast of all that is happening at Skinner. Special thanks also to Gaute Grindheim and Nilufar Rezai for helping us to revamp our Skinner website this school year.
You are each amazing and have played a collective role in helping to make our Superstars successful this school year. I am deeply grateful for each and every one of you.
Wishing you a fantastic , relaxing and fun-filled summer with our Superstars !
Your grateful and proud principal,
Highlights from the State Farm
$25,000 Grant Presentation
Many thanks to the State Farm representatives and State Representative Art Turner, who presented Skinner West with a $25,000 check to purchase new laptops! Our Superstars came ready to cheer, designed several "thank you" posterboards, and welcomed our guests like true Superstars.
Ms. Staral, Mrs. Clark, and the school were even featured in this NBC5 News segment, highlighting the effort.
State Farm will always be in our hearts!
Thank You, Mrs. McCaskey!
Thank you so much for all of the work you have done with the 1st graders! You have a dynamic way of delivering lessons and always make learning exciting. The students adore you and learn so much from your visits. We are so grateful for all you have done for our Superstars.

Thank you again,

The First Grade Team
Help Wanted!
Join the Skinner

Communications Team

for a Gratifying & Fun Volunteer Experience
As users of the Skinner newsletter and the www.SkinnerSuperstars.org website, you have told us how important and valuable communication is to you and your family. We've heard your voice and want to continue to deliver the information you need and want, but we need your help in order to continue to do so!
The Communications team is looking for the following volunteers, serving in part time, rotating roles on a periodic basis TBD:
1) Newsletter writers - part time, rotating role - draft articles, interact with audience who submits articles, and design newsletters for Thursday deadline; attend meetings once a month
2) Website administrators - part time, rotating role- insure newsletter content is aligned with website content; work with the website provider to provide instructions, proofread; work with committees and page owners to update website; choose your own weekly schedule; attend meetings once a month
3) Social Media administrator(s) - manage Facebook, Linked In postings; attend meetings once a month
We also are seeking general volunteers to attend meetings and offer ideas.
Qualifications for all positions:
Benefits:
Giving back time to the school towards a meaningful, tangible initiative
Great opportunity to meet friends, parents, staff, and learn more about the school
Especially a great fit for those who want to volunteer somehow, but work full time and can't come to the school to volunteer in person
Interested or have a question? Please contact
Linda King @ skinnerwest@gmail.com.
Summer Reading Challenge
Read for the World Record!
Skinner West is participating in a fun summer reading project: the Scholastic Summer Challenge, featuring Read for the World Record. The Summer Challenge unites students from around the globe in an attempt to set a new world record for most minutes read this summer! The current world record stands at 64,213,141 minutes!
Keep your Skinner Superstar reading by encouraging him/her to read for at least 30 minutes a day.
* Be part of a record-setting global team
* Log reading minutes
* Track our school's progress through the Summer Challenge interactive map
* Download summer reading booklists chosen specifically for your child's age
* Enjoy activities geared for all ages and earn digital prizes
All students received randomly generated usernames and passwords, along with instructions, at school this week. The world record attempt concludes August 31, 2012. The total logged reading minutes, along with the top 20 schools, will be published in the 2013 edition of the Scholastic Book of World Records.
Click
here
for the flyer that was sent home
If you have any questions about the program or need your child's username and password, please email Ms. Ranftl at
kranftl@gmail.com
.
Sign Up for Yoga Summer Classes
June 25 to July 27
Pictures of the Spring program (yoga and soccer) at Skinner have been published on the web page.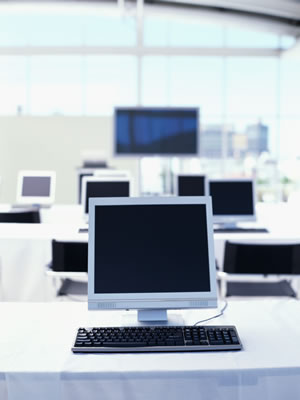 Computer Summer Classes for
Girls Entering Grades 7 to 9
STEM jobs are expected to grow at twice the rate of the economy to 2018, with the largest growth in computer and mathematics occupations.
Illinois Institute of Technology (IIT) will offer a two-week camp to help middle-school girls to learn about and enjoy computers. This is targeted for high-achieving, motivated girls who will enter grades 7 - 9 this fall.

Click here to learn more
Skinner Alumni News
Congratulations to Skinner 2008 graduates Julie Mei (Whitney Young) and Tiana Wong (Walter Payton), proud 2012 Incentive Award recipients of the Chicago Engineer's Foundation of the Union League Club of Chicago. Julia will be attending Cornell University and Tiana will be attending University of Illinois- Chicago Honors College. We are proud to have provided a solid education for our Skinner Superstar alumni !
1st Grade Daisies Visit Lurie Hospital
In May, Daisy Troop 23000 (1st graders) got a special tour of the new Lurie Children's Hospital and made cards to welcome the patients to their new hospital. Last week the Daisies "flew up" and officially became Brownies!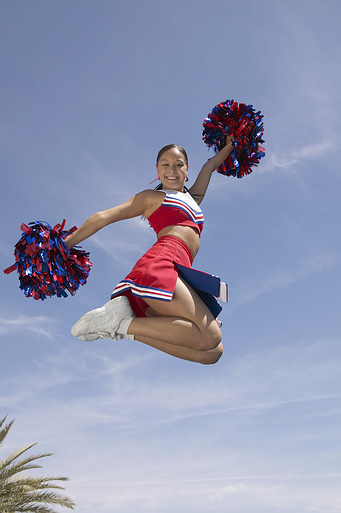 Congratulations to the Cheerleading Team
Jada M, 3rd grader (Mr. Chau's class) represented us well on the Skinner Park Cheerleading Team. The junior large team came in 1st place and the small team came in 3rd place at the ChIcago Park District at Washington Park on June 2, 2012.

School Supply List
Its currently under development, but please check the website www.SkinnerSuperstars.org in a few weeks for a listing of the school supplies by gradel level for all your Superstars.
Our NEW School Hours for 2012 - 2013
CPS has increased the school day by 1 hour per day. The new school hours starting on
Tuesday, September 4th
will be 8:30am to 3:30pm.


Skinner Basketball Website is Live!
Visit the Skinner Basketball website to learn more about the summer program and the school's basketball team.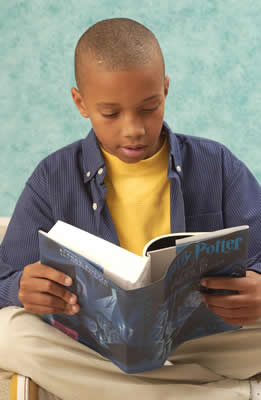 Looking For a Way to Jump Start and Reward Summer Reading?
1st through 6th Graders Can Earn a Free Book!

A book is a magical thing. If you are looking for ways to jump start summer reading for your Superstar, take a look at the Barnes & Noble Summer Reading program. How it works:
Read any 8 books and record them in this Journal
Bring the completed journal to a B&N store by September 4th
Choose a FREE reading adventure from the book list listed on the Journal
Learn more on the B&N Summer Reading website
Save Box Tops over the Summer
Keep Saving Through the Summer! Families who turn in box tops the first week of school will have a chance to win a $50 book fair certificate. Label your ziploc with your name and room number when you return to school. Ask your relatives and friends to help too!