Weekly Update
Friday, June 8

Kindergarten Graduation Dress Rehearsal AM
Gym

8th Grade
Graduation Luncheon
4pm to 7pm

Monday, June 11

KDG Graduation
8th grade Graduation Practice

Tuesday, June 12

8th grade Graduation
Whitney Young High School
Recorder Karate Blackbelt Parties


Wednesday, June 13

State Farm $25,000 Grant Assembly
2:00pm

Thursday, June 14

Teacher Institute Day
NO CLASSES





Friday, June 15

Facility Services Meeting
Report Card Distribution

Tuesday, June 18

LSC Meeting
6:30
Neighborhood News


What's Happening in the West Loop? Visit the

==================
Did you miss last week's Week-At-A-Glance e-newsletter? Click here to catch up on a must-read!
==================
Does your Superstar have an accomplishment or honorable mention you would like to submit to the newsletter?
Reply to this email or email us at skinnerwest@gmail.com.
==================
ONGOING FUNDRAISERS
Are you supporting Skinner through these NO additional cost fundraisers?
SUPPORT OUR SCHOOL and Share this with Family and Friends!
Box Tops/ Labels for Education
Collect everyday labels from groceries to earn points and funds for our school library


e-Scrip (Dominick's & other retailers)
Visit
www.escrip.com
to designate your eScrip accounts to Mark T. Skinner. A percentage of your purchases go to the school. However, you must renew your e-Scrip
annually
. Look out for special bonus days too!
Target
1% goes to Skinner on ALL purchases made with Target Card (additional 5% all purchases for you!)
Designate Skinner Classical as your school
Mamapedia
5% of purchases go to Mark T. Skinner Classical School (Code A5BY)
=====================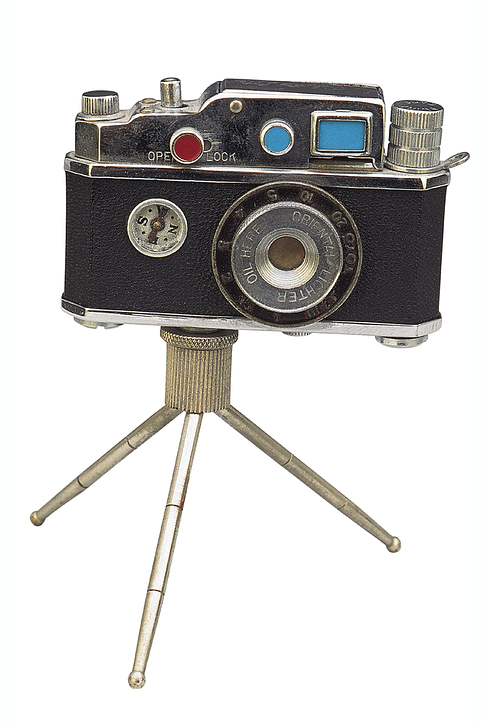 Please submit pictures from any Skinner West events (concerts, parties, presentations etc) to skinnerwest@gmail.com.
We prefer .jpg or .gif files of up to 350kb.
Click on the article title to advance to the article you wish to read!
New Articles:
Repeat News Articles and Updates:
Updates on www.SkinnerSuperststars.org
Our NEW School Hours for 2012 - 2013
CPS has increased the school day by 1 hour per day. The new school hours starting on
Tuesday, September 4th
will be 8:30am to 3:30pm.
School Bus Request Forms
Please complete by Wed, June 13th
If your child plans to take the school bus, please insure that you have completed the appropriate form(s).
A mailing is typically sent to the student's home the week before school begins.
Congratulations to Our Retiring Skinner Staff
Congratulations to (pictured left to right)

ELIJAH EPPS, CHARLES HARRIS

,

CHERYL POPE

and

MARK GLASPER

for their many years of dedicated, compassionate, loving, and professional service to our Skinner Superstars. They have each served Skinner in unique and amazing ways that have made a special impact on our students and programs. We will truly miss them and wish them many years of good health, relaxation and happiness in the years ahead.
Letters from the CPS CEO
Please read this important message from Jean-Claude Brizard:
STAR Afterschool Program
Registration is Open!
Registration is open to students who want to guarantee a spot on the STAR program for the 2012-13 school year. Drop by the STAR program desk to complete a form, and pay the $50 fee to reserve your spot. The deposit will be applied toward the fees. To learn more about the STAR Afterschool program, click here
Thank You Volunteers and Students!
For a Successful Field Day and Walk-A-Thon
Thank you to everyone who volunteered. Your assistance made this year's event a success. And thank you to Ms. Westendorf , Marla Sedler ,Irica Bauer and Nell Strong for organizing a fun, successful event!
As a reminder, we are still collecting funds. Please turn in your envelopes to your teacher or the front office. Thank you!
Congratulations to 5th grader Langston G. and 3rd grader Micai H., PE Teachers for a day! Langston and Micai's parents were the lucky winners of the auctions during the Gallery 111 event! Langston served as Mr. Johnson's PE Teacher For A Day and Micai was Ms. Westendorf's PE Teacher For A Day! Both Superstars did a great job leading exercises for the classes.


Skinner Basketball Website is Live!
Visit the Skinner Basketball website to learn more about the summer program and the school's basketball team.
http://www.skinnerwestbasketball.org
If anyone has pictures or video from games, please contact Coach Lomax @ coachlomax25@yahoo.com

Superstar Accomplishment - Amiri
R.
Congratulations to our very own Amiri R. (Ms. Carlson's 4th grade). He took 1st place in the 50 meter and 100 meter dashes and 3rd place in the softball toss for 9- and 10-year old boys in the Central Regional Track and Field Event with the Chicago Park District. He moved on to City Finals on June 2 and will compete in State Finals in June. Be sure to wish him luck!
If you have a Superstar accomplishment you would like to highlight, please send this to skinnerwest@gmail.com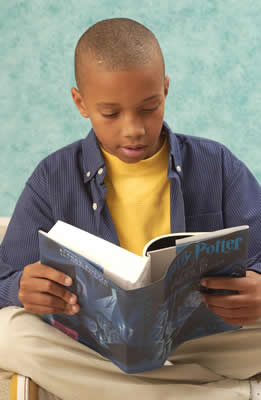 Looking For a Way to Jump Start and Reward Summer Reading?
1st through 6th Graders Can Earn a Free Book!

A book is a magical thing. If you are looking for ways to jump start summer reading for your Superstar, take a look at the Barnes & Noble Summer Reading program. How it works:
Read any 8 books and record them in this Journal
Bring the completed journal to a B&N store by September 4th
Choose a FREE reading adventure from the book list listed on the journal
Learn more on the B&N Summer Reading website
Box Top Updates
$800 raised since 1/1/12!
We've collected over $800 of Box Tops since Winter Break! Thank you to everyone who has collected. Monies raised goes towards purchases of books and other supplies needed for the library.
Jewel is running a Bonus Box Top offer through June 13th. Please enter the coupon code on the website or send this to Ms. Ranftl before school ends
Keep Saving Through the Summer! Families who turn in box tops the first week of school will have a chance to win a $50 book fair certificate. Label your ziploc with your name and room number when you return to school. Ask your relatives and friends to help too!
Save Time and PreOrder
PTO School Supply Kits!
Have a busy summer planned? Want to avoid the rush in August to buy school supplies? Order your student's supplies through the PTO School Supply Kit.
Check your student's backpack for an order form for all the school supplies your child will need for their next school year!
Orders and full payments are due by Friday, June 15th. The school supply kit will appear in your child's classroom on the first day of school!
Any questions, contact Stephanie Majca @ s_majca@hotmail.com
Last Chance!
Gallery 111 Auction Items
Grab the remaining auction items from the "No Art Left Behind" Fundraiser from May! Click on this link to learn more. The last day to bid is Tuesday, June 12th. Support our arts!
State Farm $25,000 Grant
Presentation
Wednesday, June 15th @ 10am
Parents are welcome to join us on for the check presentation of the State Farm grant. Thank you to everyone who voted and made this possible!
Library Book Reminder
Missing book notices were sent home Monday, June 4th. If your child has lost a library book, the replacement fee must be paid by Thursday, June 8th. Note that diplomas and grades will not be received if a student has outstanding library fees.
If you have any questions, please contact Ms. Ranftl at kranftl@gmail.com
Friday, June 8th 4-7pm
POW! Kids 3:15 - 5:15pm
The Skinner Parent/Teacher Organization is proud to announce the End of the Year Potluck!
All Skinner families are invited to participate in the End of the Year Potluck.
Bring food to share (salads, main dishes or desserts)
to celebrate the end of a great school year!
PTO will be providing hot dogs for all.
Drinks will be available for purchase
Kids! Don't miss POW! Kids activities from 3:15-5:15pm