Pizza Day
6th to 8th grade
History Fair
Last Day to File for Local School Council Elections
(See article)
Financial Literacy Workshop
Girls Softball Team Meeting
Edible Schoolyard Committee Meeting
4:30 PM
Cafeteria
Wear your favorite college sports clothing. The class with the most participants wins a prize!
"Caught You Doing Something Good"
April 2 to April 6
SPRING BREAK!
NO CLASSES
Skinner School Calendar
Check out the 2011- 2012 Skinner West Calendar by Clicking HERE
It's updated and color-coded with Holidays, Events, Meetings and "No School" Days. Plan Ahead!
CPS School Calendars
Proposed 2012- 2013
==================

Did you miss last week's Week-At-A-Glance e-newsletter? Click here to catch up on a must-read!
==================
Does your Superstar have an accomplishment or honorable mention you would like to submit to the newsletter?
Reply to this email or email us at skinnerwest@gmail.com.
==================
Are you supporting Skinner through these NO additional cost fundraisers?
SUPPORT OUR SCHOOL and Share this with Family and Friends!
Box Tops/ Labels for Education
Collect everyday labels from groceries to earn points and funds for our school library


e-Scrip (Dominick's & other retailers)
Visit www.escrip.com to designate your eScrip accounts to Mark T. Skinner. A percentage of your purchases go to the school. However, you must renew your e-Scrip annually. Look out for special bonus days too!
Target
1% goes to Skinner on ALL purchases made with Target Card (additional 5% all purchases for you!)
Designate Skinner Classical as your school
Mamapedia
5% of purchases go to Mark T. Skinner Classical School (Code A5BY)
=====================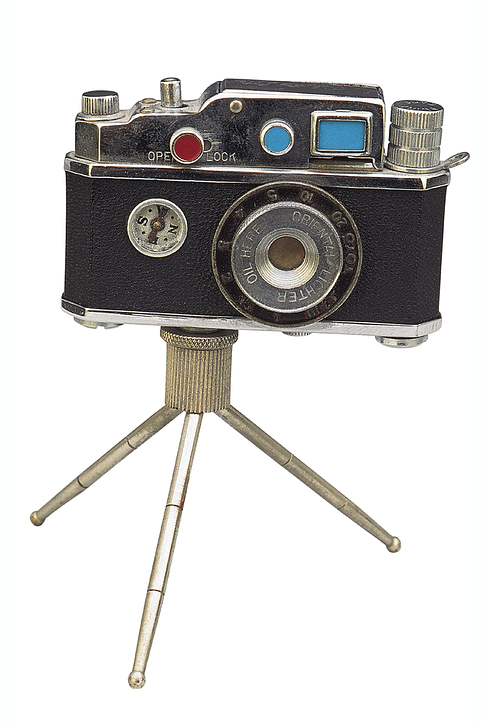 Please submit pictures from any Skinner West events (concerts, parties, presentations etc) to skinnerwest@gmail.com.
We prefer .jpg or .gif files of up to 350kb.
FOLLOW US ON:
New Articles:
CPS Unveils 2012 - 2013 School Calendar

March 2012 Principal's Report

Student Extracurricular Updates

Soccer and Yoga Aftercare Signups

Girls Softball Team Signups - 5th to 8th graders

Has your Student Received a Purple Slip?

What's New on SkinnerSuperstars.org?
Repeat News Articles and Updates:
Walk-a-Thon and Field Day - June 5th; Save the Date and Call for Food Donations

Gallery 111 Updates

Box Top Update for March

Last Chance! Local School Council Elections- Application deadline is Fri, March 23rd
CPS Unveils Student Focused Calendar for 2012 - 2013 School Year
The Chicago Public School calendar for the next school year adds more full weeks of school to make it easier to plan for work and child care schedules. It also more strategically supports teachers, and in turn, student learning!
School will start on Tuesday, Sept 4th, 2012, the day after Labor Day

Columbus Day, Pulaski Day and Report card pickup days will now be student attendance days

The last day of school will be Monday, June 17, 2013 (full day)
Click on this link to read the full press release.
Review the proposed calendar for 2012 - 2013.
March 2012 Principal's Report
Please review the latest principal's report that was presented at Tuesday's monthly Local School Council meeting. The report includes an overview of school activities, student centered learning, quality instructional programs, school leadership, professional development, parent & community programs, and more.
Update on School Extracurricular Activities

They Shoot, They Score!
We are so proud of all our basketball teams and the sportsmanship they displayed throughout the season: Boys 5/6, Girls 7/8, and Boys 7/8.
Skinner 5/6 boys and 7/8 boys basketball are Fulton Network Champions! We're proud that the teams also advanced to the 1st rounds of city playoffs, but their winning streak ended on Monday night.
Many thanks to Coaches Werner, Lomax, and Mellos and Congratulations to everyone!
Checkmate!
Our Chess team participated in a city wide competition March 10th at North West Middle School - Grades 5, 6, 7, and 8.
Our results : 8 wins out of 18 teams!
Thanks to Pearl Thomas for coordinating and Congratulations to everyone.

S-K-I-N-N-E-R! Hooray!
Our Cheerleaders participated in a network competition on Saturday, Feb. 29.
Varsity won 1st Place!
Junior Varsity won 2nd Place!
That's the spirit! Many thanks to teacher, Ms. Stevens for coordinating and Congratulations to all!
For a full listing of all the participants for all the above teams, please click on the principal's report in the above article.
And remember to send us your pictures! We want to share pictures of our Superstars in action!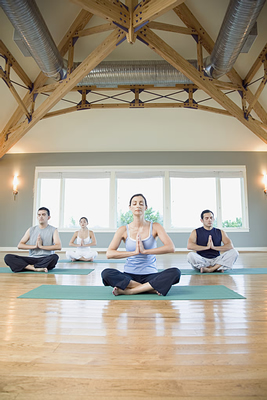 Spring into Soccer and Yoga
Sign Up for New Afterschool Classes
FunFundamentals is offering 8 week sessions for $80 each:
Soccer classes for 1st to 3rd graders

OR Yoga classes for 1st to 5th graders
Read the flyer for further details or register online on a first-come first serve basis. Visit www.FunFundamentals.com to register or to obtain more details. Space is still available, so sign up today!
Girls Softball Team for 5th to 8th graders
Sign Up Sheet Outside of Gym
The first meeting for the girls softball team will be on Wednesday, March 28th from 3 to 3:45 PM in Room 323. Permission slips are located here. No experience is needed. Please contact Ms. Cabael or Mr. Fitzsimmons if you have any questions.
Has your Student Received a Purple Slip?
"Caught You Doing Something Good"
Friday, March 30th
If your student has received a purple slip from their teacher, be especially proud of them!
When our Skinner staff witnesses your student doing a good deed, being proactive, or being especially well-behaved, as examples, your Superstar receives a purple slip. That slip enters your child into a raffle that may be selected during the "Caught You Doing Something Good" assembly. It's our way of commending and recognizing "Superstar" behavior that their peers can aspire to achieve. Students love it!
What's New on SkinnerSuperstars.org?
With over 3,000 visits a month, we hope you are finding the website useful and informative.
~LSC Communications Committee
Walk-a-Thon and Field Day
SAVE THE DATE and Call for Food Donations
Our annual Field Day and Walk-a-Thon is scheduled for Tuesday, June 5th.
More details are forthcoming.
We are seeking healthy food donations. If you are or know of a wholesaler, restaurant, or grocer who is willing to donate ANY amount of healthier food - most importantly lunch, or snacks, fruit, veggies - to help nourish our Superstars during this event, please contact Marla Sedler from Friends of Skinner West (FOSW) at marlasedler@gmail.com.
Thank You!
Gallery 111 Update
Need a boost in the morning, with the recent daylight saving time change? Bridgeport coffee has created the Gallery 111 coffee blend - Burundi Gacokwe - to give you a boost. Support G111 and a local business by purchasing a 12 oz bag for $12.
Cards are still available! 10 cards for $10 They can be used as thank you notes or "just thinking of you" notes.
Only 44 days until
Gallery 111's "No Art Left Behind"
Sat, May 5th, 6 to 10PM
To support the event, t-shirts are available in various colors and sizes: youth ($15) or adult ($20).
How do I buy one or more of these? This week, a form was sent home with your student. Please return the money and order to your student's teacher. The items will be sent home with your student.
Thank you!
There are so many ways you can participate and earn money for the school library to buy supplies and books! Click here for details
POW! Box Top Challenge - 40% Achieved
Skinner's collection goal for the POW! Box Top Challenge is 15,000 Box Tops. We are 40% of the way there. The last day to turn in Box Tops to qualify for the field trip is March 28th
More to come on the Spring Box Top contest starting in April, so keep collecting!
LAST DAY!
CPS Extends Candidate Filing Deadline for Parents/ Community Members to Run in Local School Council (LSC) Elections
To allow for maximum participation in the upcoming LSC, the deadline to file has been extended to
Friday, March 23rd.
LSCs play a role in decision making at the local school level. The primary responsibilities include:
approving school funds and resources allocation

approving and monitoring the implementation of the school improvement plan

hiring and evaluating the school's principal
Click on this letter and the CPS website to get more details. Make a difference!