Wear your favorite college sports clothing. The class with the most participants wins a prize!
"Caught You Doing Something Good"
April 2 to April 6
SPRING BREAK!
NO CLASSES
Tuesday, April 10
Gallery 111 Meeting
3:10PM
Art Room
Wednesday, April 11
Edible Schoolyard Meeting
4:30 PM
Cafeteria
Skinner School Calendar
Check out the 2011- 2012 Skinner West Calendar by Clicking HERE
It's updated and color-coded with Holidays, Events, Meetings and "No School" Days. Plan Ahead!
CPS School Calendars
==================

Did you miss last week's Week-At-A-Glance e-newsletter? Click here to catch up on a must-read!
==================
Does your Superstar have an accomplishment or honorable mention you would like to submit to the newsletter?
Reply to this email or email us at skinnerwest@gmail.com.
==================
Are you supporting Skinner through these NO additional cost fundraisers?
SUPPORT OUR SCHOOL and Share this with Family and Friends!
Box Tops/ Labels for Education
Collect everyday labels from groceries to earn points and funds for our school library


e-Scrip (Dominick's & other retailers)
Visit www.escrip.com to designate your eScrip accounts to Mark T. Skinner. A percentage of your purchases go to the school. However, you must renew your e-Scrip annually. Look out for special bonus days too!
Target
1% goes to Skinner on ALL purchases made with Target Card (additional 5% all purchases for you!)
Designate Skinner Classical as your school
Mamapedia
5% of purchases go to Mark T. Skinner Classical School (Code A5BY)
=====================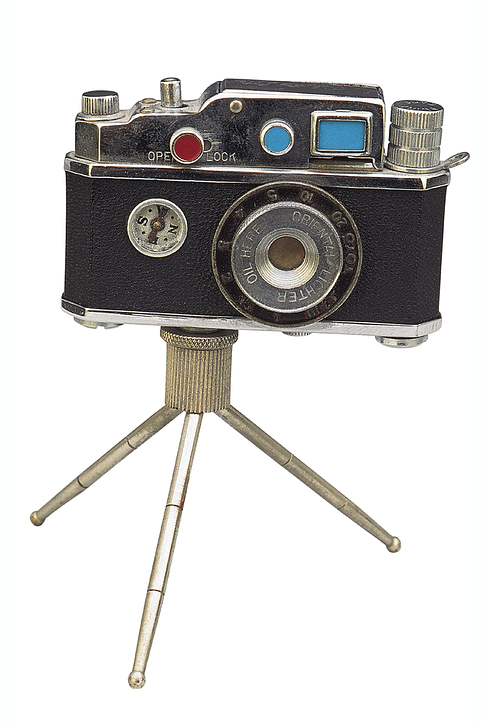 Please submit pictures from any Skinner West events (concerts, parties, presentations etc) to skinnerwest@gmail.com.
We prefer .jpg or .gif files of up to 350kb.
FOLLOW US ON:
New Articles:
Financial Fitness Family Fun Night (4/29) and Call for Financial / Technology Volunteers!

Get Ready for

Money Smart Week

Gallery 111 Update

Edible Schoolyard Update

Call for Science Volunteers for Space Race!

Classroom Connections: Spotlight on PE!

Highlights from Financial Fitness Workshop Sponsored by Chase and Operation Hope

CPS Approves 2012 -2013 Calendar

What's New on SkinnerSuperstars.org?
Repeat News Articles and Updates:
Soccer and Yoga Aftercare Signups

Walk-a-Thon and Field Day - June 5th; Save the Date and Call for Food Donations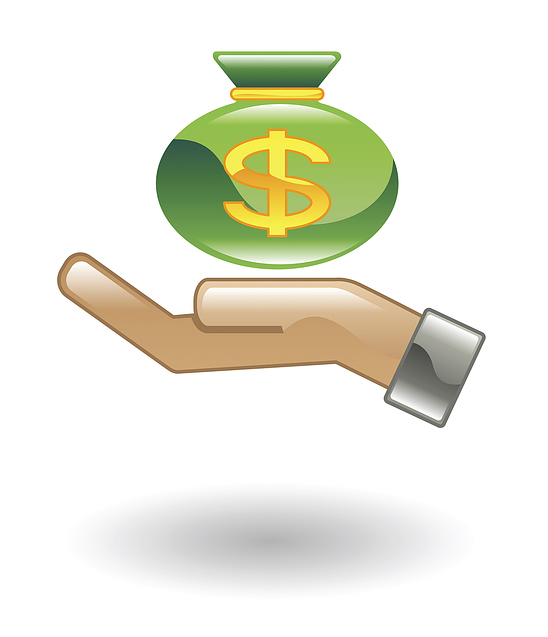 Financial Fitness Fair Fun Night
Friday, April 27th 4-7 PM
CALL FOR VOLUNTEERS


The event (fair) is FREE and open to all



There will be presentations on various topics (for kids and adults)

Don't have to worry about dinner. Pre-orders will be taken for Potbelly sandwich's - watch for notice when it comes home

Students and parents may open a savings account at the fair (special flyers from the banks indicating what documents will be needed)

Students who attend may be eligible for a homework pass (check with your teacher)

Lots of giveaways and raffle prizes

Entertainment for the kids



Would you like to volunteer? We need parents with financial and technology backgrounds. We also need volunteers who have experience with using technology / smart boards

Please contact Ronetta Dewitt-Hall @ 773.218.1293 or rdewitt-hall@ilsos.net with questions or to volunteer
To kick off Money Smart Week, we had a guest speaker, Charles Tiseo, a 6th grade student from Naperville, to talk to 6th to 8th graders about the smart money kid essay contest. Charles was the 2011 essay winner and won $5,000! Several of our Skinner Superstars wrote essays. Good luck to the students who participated!
What is Money Smart Week Chicago?
* Money Smart Week is a series of educational activities to help consumers learn how to manage their personal finances.
When is Money Smart Week Chicago?
* More than 500 free classes, seminars and activities promoting financial education will take place throughout Chicago land April 21-28.
Who's involved?
* The week's activities are coordinated and put on by a partnership group that includes financial institutions, community groups, local government agencies, schools and colleges.
* The Federal Reserve Bank of Chicago works with the local partner groups to ensure the week's success.
How can I learn more?
* Free print calendars featuring Money Smart Week Chicago events will be distributed to consumers to help them select which class or seminar is most appropriate to attend. A copy can be obtained through all Chicago Public Libraries and several suburban libraries. A searchable online calendar is available at www.moneysmartweek.org.
Gallery 111 Update
From the recent Skinner West survey, parents expressed an interest in knowing how fundraising money is spent.
Gallery 111's primary focus is the arts programming. The g111 committee is comprised of volunteers - teachers, parents and neighborhood friends - working together to bring the arts to the children of Skinner West. We welcome you to join us in our efforts to provide quality art programming. Please email g111volunteers@gmail.com if interested. Please read about the ongoing programming that Gallery 111 has supported (click here). This includes
dance, theater, symphony, arts and film programs and workshops for our Superstars.
Your generous and continued support in recent and ongoing g111 events, such as "Art for the Hearts", coffee, and t-shirt sales made the art programming possible.
The upcoming "No Art Left Behind" event is a highly anticipated evening for adults to enjoy the company of the Skinner West community, in the midst of displayed arts, music, cocktails, light fare, and a silent auction.
Only 37 days left until
"No Art Left Behind"
Saturday, May 5th, 6 to 10 PM
Please watch this space for details!
Edible Schoolyard Update
On March 18th, a group of volunteers got together to prep and lay out the newly designed site. We have begun to grow our seeds in some of the classrooms, getting them ready to be planted in mid to late April, depending on the weather. Additionally, we have been working with various professionals trying to best sort our options. Please join us if you would like to volunteer ideas! We meet weekly on Wednesdays @ 4:30 PM in the cafeteria. Contact us at edibleschoolyardchi@gmail.com with questions.
Call for Science Volunteers - Mentors and Judges for Space Race Needed
We are in need of volunteers - parents, friends, professionals - with a science or engineering background who can help mentor groups of 4th to 8th graders as they write experiment design proposals for the Space Race. (Learn more about the Space Race here). Mentors will give advice to the group via email, helping the students craft a competitive experiment proposal for the competition. The winning experiment design will be carried out aboard the International Space Station next fall. Students' topics cover a wide range of science disciplines, but people with a life science background (especially with plants) are in very high demand.
We are also looking for volunteer judges to be a part of the review panel for the Space Race on May 11th.
If interested, please contact ksmilroy@cps.edu or 773.534.7790 ext 61192
Classroom Connections:
Spotlight on Physical Education (PE)
Programs
Our Superstars recently participated in a workshops to enhance health and fitness programming:
·  Doctors who are part of the Gold Humanism in Medicine Honor Society put together a Be Fit Program for our Skinner students last week. Grades 1st-6th participated in the program! Learn more on their website
·  Students in 4th and 5th grade have been participating in Yoga the last several weeks. They are now beginning to learn ballet through the company Mindful Practices
·  The American Red Cross is providing many workshops: Kindergarten and 1st graders learned about the importance of washing their hands. 7th and 8th grade students learned about first aid and CPR. 2 more workshops are planned for May and June: 4th and 5th graders will have a workshop on being home alone and Kindergarten and 1st graders will have a workshop on swimming safety.
Thanks to Coach Westendorf, our Community in Schools (CISC) coordinator, and Coach Johnson for assisting with programming throughout the year. Learn more here about CISC.
Highlights from Financial Literacy Workshop for 4th to 8th Graders
Presented by Chase Bank & Operation Hope
Our Superstars participated in a financial literacy workshop this week. It's never too early to learn about financial responsibility. Be sure to ask your child about what they learned, including:
The basics of banking - the basics of money, banking, and how to use a budget

Checking and Savings - the differences between the two, definition of a check register and how to balance one

Power of Credit - explanation of a credit card, how it works, definition of a loan and how interest works

Investments - the basics of investments
The Chicago Board of Education Approves 180-Day, Student - Focused Calendar for School Year 2012-2013
Access the calendar and full press release here.
What's New on SkinnerSuperstars.org?
With over 3,000 visits a month, we hope you are finding the website useful and informative.
~LSC Communications Committee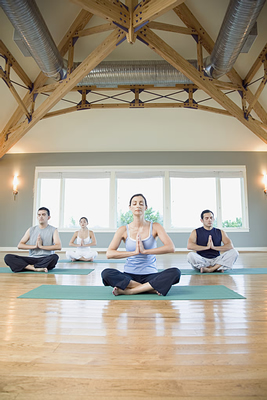 Spring into Soccer and Yoga
Sign Up for New Afterschool Classes
FunFundamentals still has spaces available:
Read the flyer for further details or register online on a first-come first serve basis. Visit www.FunFundamentals.com to register or to obtain more details. Space is still available, so sign up today!
Walk-a-Thon and Field Day
SAVE THE DATE and Call for Food Donations
Our annual Field Day and Walk-a-Thon is scheduled for Tuesday, June 5th.
More details are forthcoming.
We are seeking healthy food donations. If you are or know of a wholesaler, restaurant, or grocer who is willing to donate ANY amount of healthier food - most importantly lunch, or snacks, fruit, veggies - to help nourish our Superstars during this event, please contact Marla Sedler from Friends of Skinner West (FOSW) at marlasedler@gmail.com.
Thank You!