Weekly Update
Friday, May 11
Teacher Appreciation Week

Spelling Bee
10:00 Grades 1-3
1:15 Grades 4-8
Student Council's Sports Fan Day: Wear your favorite sports team apparel!

Week May 14-18th
NWEA MAP Testing Reading Grades 2nd-8th in Computer Lab
Tuesday, May 15

SCIENCE FAIR -First Grade
10:15-11:15 Cafeteria

Talent Show Tryouts
3:15 -4:00
See article
PTO Meeting
5:30 -6:30 pm


Local School Council Meeting

Hot Topic: Continuous Improvement Plan and Budget for 2012-2013
Wednesday, May 16

Science Fair 3rd Grade 10:15-11:15 Cafeteria
Band for Today Student Recital
Edible Schoolyard Committee Meeting
4:30 pm
Cafeteria
Thursday, May 17


SCIENCE FAIR 5TH GRADE 10:15-11:15 Cafeteria

Spring Book Fair Starts
Today Through May 24th


School Tours for Prospective Neighborhood Parents
10-11am

2nd and 4th Grade History Fair


Friday, May 18
Student Council's
Neighborhood News


What's Happening in the West Loop? Visit the

==================
Did you miss last week's Week-At-A-Glance e-newsletter? Click here to catch up on a must-read!
==================
Does your Superstar have an accomplishment or honorable mention you would like to submit to the newsletter?
Reply to this email or email us at skinnerwest@gmail.com.
==================
ONGOING FUNDRAISERS
Are you supporting Skinner through these NO additional cost fundraisers?
SUPPORT OUR SCHOOL and Share this with Family and Friends!
Box Tops/ Labels for Education
Collect everyday labels from groceries to earn points and funds for our school library


e-Scrip (Dominick's & other retailers)
Visit
www.escrip.com
to designate your eScrip accounts to Mark T. Skinner. A percentage of your purchases go to the school. However, you must renew your e-Scrip
annually
. Look out for special bonus days too!
Target
1% goes to Skinner on ALL purchases made with Target Card (additional 5% all purchases for you!)
Designate Skinner Classical as your school
Mamapedia
5% of purchases go to Mark T. Skinner Classical School (Code A5BY)
=====================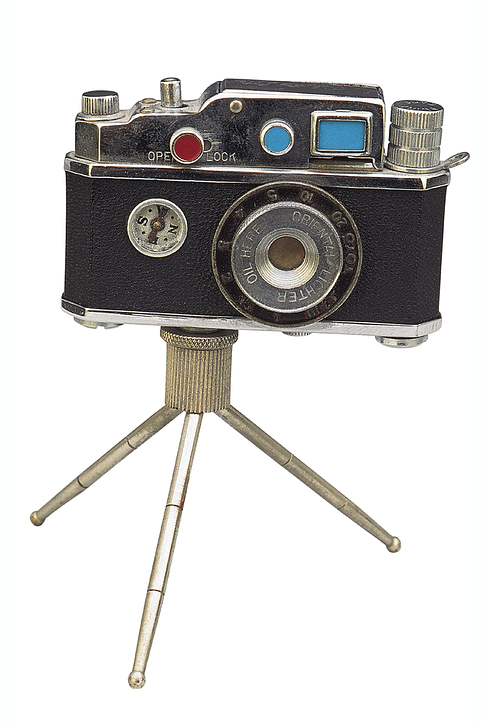 Please submit pictures from any Skinner West events (concerts, parties, presentations etc) to skinnerwest@gmail.com.
We prefer .jpg or .gif files of up to 350kb.
In This Issue...
New Articles:
Gallery111 - "No Art Left Behind" Raises $18,000 Towards Arts Programming
1 week Left to Vote for Skinner West $25,000 Grant - Please vote 10x / Day, Every Day to Insure We Win! (We are Expecting to Win, But Still NEED Your Votes!)

Gallery111 Sponsors Redmoon Residency for 2nd Graders
Spring Concerts - June 7th -Save the Date !
Repeat News Articles and Updates:
Volunteers Needed For Spring Book Fair - Please sign up!
Spotlight on Skinner Superstars - Talent Show
Financial Fitness Fair Recap
Turn In Your Box Tops
Selective Prep - Summer Math Classes

Project SYNCERE's

2012 Middle School

Engineering Summer Camp

Walk-a-Thon and Field Day - June 5th; Save the Date and Call for Food Donations
~ Gallery111 Fundraising Event Raises $18,000 for Arts Programming~
THANK YOU to all of our parents, teachers & friends who supported the arts programs for next year! The No Art Left Behind silent auction on May 5th, 2012 raised approximately $18,000 for next year's programing.

A special thanks to our teachers for not only getting "dressed to the nines", but for making more creative classroom projects. As a result, the projects were auctioned off at higher bids as the years progress.



Ms. Christiansen - A huge THANK YOU for organizing the raffle, teacher treats, and encouraging teachers to dedicate their time and energy to Gallery 111 projects and events.




Ms. Bovit- your talent and guidance with our students really shows in the highly creative, superior quality of the projects they have created! You are so appreciated.




Mrs. Rupp & Mrs. Sittner - thank you for securing approximately 80% off the auction items.




A big THANK YOU to Deb Bernstein and Jerald O'Kennard who provided the beverages, fabulous auction items, programming assistance, and so much more to make the evening a success.


Paul Caston - thank you DJ'ing the event, filling the room with your tunes, making us all happy!

Jenny Hasler - THANK YOU for chairing the event: from brainstorming, organizing, implementing and solving down to the tiny details to make the evening flow.

The Gallery 111 committee worked very hard for months to bring in extra income for the school. Many thanks to the following:

Deb Bernstein, Ms. Bovit, Theresa Bui, Lorri Burton-Myhand, Mrs. Christiansen, Ms. Fisher, Christophe Gauspohl, Jenny Hasler, Carol Hennessy, Kira Kurka, Kathleen Lyons, Mrs. Rupp, Mrs. Sittner, and Dina Wolf

Again, we can not thank our sponsors enough & we hope our Skinner West population will support the following businesses:

Third Coast Chef (catering)
Bombon Cafe (Skinner parents, desserts)
Unscene (Skinner parent, press)
Beverage Testing Institute (Skinner parents, beverages!)

Last but not least, Kira Kurka for her creative spirit continuing to inspire Gallery 111's mission and the countless hours, sleepless nights, to ensure No Art is Left Behind at Skinner!!!
VOTE NOW...10 TIMES A DAY, EVERY DAY ON FACEBOOK THROUGH MAY 17TH FOR A $25,000
TECHNOLOGY GRANT FOR SKINNER WEST
The TOP 40 Votegetters win $25,000
Skinner West is Currently in 10th Place!!!!!
Skinner West Fine Arts and Technology School's Cause, "Ready, Set, Tech", was chosen out of 3,000 Causes submitted to the State Farm Youth Advisory Board's Cause An Effect program and is now in the Top 100!
We need you to rally behind our Cause and cast your vote on Facebook (vote 10x a day). The 40 Causes that receive the most votes will be awarded a $25,000 grant. So, get online and vote, vote, vote and help Skinner West earn this grant to support our technology program!
***UPDATE***
So far, we have 17,000 votes! The website experienced a few technical issues but don't give up, let's keep voting and make sure you tell your family and friends to vote too. We can't do this without you!
One small note, you will not be able to vote via a mobile phone. The Cause An Effect tab, on Facebook, is only accessible through browsers, either on computers or on tablets.
https://www.facebook.com/statefarm/app_376288832400015?app_data=Ready-Set-Tech
This link is also available through our Skinner website at http://skinnerwest.cps.k12.il.us/ . You can also search #causeaneffect on Twitter to cast your votes.
Any questions, please email sstaral12@gmail.com.
Gallery 111 Sponsors Redmoon Residency for 2nd Graders
The 2nd graders are participating in a residency sponsored by Gallery 111 with Redmoon. Redmoon will be holding their annual Youth Spectacle at the Peggy Notebaert Nature Museum from Wednesday, 5/23 to Friday, 5/25 and at the Homan Square Community Center on Thursday, 5/31. All of our Skinner second graders commitment projects will be on display and 10 students from each second grade class will be performing each evening for three shows at 6:15pm, 7:15pm, and 8:15pm.
Please join our Superstars as they exhibit and perform. More details tickets are available on the Redmoon Flyer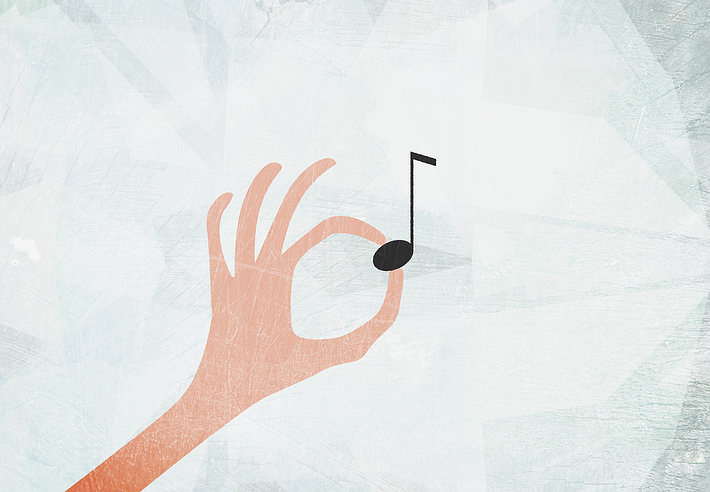 Spring Concert Bulletin!
Due to space, there will be two Spring Concerts this year.

The first concert is for the students only to perform for each other. They will sit in the chairs and be an audience for each other before and after their own class performs.

The second concert is for the parents to be in the audience. Students will enter the gym after lining up in the lunchroom, perform, and then return to their classrooms.
We appreciate your cooperation for these concerts, hope that you will relax and enjoy being able to sit this year!
SPRING CONCERT FOR KIDS Wednesday, 5/30/2012
10AM: Grades K-3, Music House Violin Students, and Glee
1:15PM: Grades 4-7, Glee, and Rock Band

SPRING CONCERT FOR PARENTS Thursday 6/7/2012
10AM: Grades K-3, Music House Violin Students, and Glee
1:15PM: Grades 4-8, Glee, and Rock Band*
(*7th & 8th grade students can sit in the back of the gym.)

CONCERT DRESS FOR THURSDAY 6/7: Shirts, T-Shirts, or dresses in bright spring/summer colors.

Please wear dress pants and dress shoes (sandals OK). No shorts, short skirts, gym clothes or beat up sneakers.
WE NEED BOOK FAIR VOLUNTEERS!


Volunteers are needed to help make our Spring Book Fair a success! Parent help is needed each day of Book Fair from 9am-3pm. Any amount of time is appreciated, whether it be an hour or the whole day! Volunteer duties include helping kids shop, restocking Book Fair products, and assisting with checkout. Younger siblings are welcome to come with!



We also need plastic shopping bags, so please save them and send them to school with your child.



Please complete the attached form if you can volunteer or email Ms. Ranftl at kranftl@gmail.com


Book Fair Schedule
Wednesday, May 16- Book Fair Set Up
Tuesday, May 17 through Thursday, May 24- Book Fair Shopping Days
Friday, May 25- Pack Up Book Fair
Spotlight

~Talent Show
~
Skinner West's annual Talent Show will be held on June 6, 2012.
Talent Show times are:
Primary Grades Show: 10:15- 11:30 am

Upper Grades Show: 1:15-3:00 pm
The schedule for tryouts are as follows:
Tuesday, May 15th 3:15-4:00 pm
Wednesday, May 16th 3:15-4:00 pm
Thursday, May 17th 8:15-9:00 am
Friday, May 18th 8:15-9:00 am
The Financial Fitness Family Fun Night was a great success.
On Friday, April 27, 2012 a great time was had by all those who attended the Financial Fitness Fair Family Fun Night at the school. All exhibitors had great information to share and plenty of giveaways too. There was lots of positive feedback from those who attended the workshops. Regarding a Making Ends Meet session presented by Enterprising Kids,
A fourth grade parent wrote: "This should be mandatory all kids."
Parent "I really enjoyed the workshop, it had some very useful information for all ages."
$20 Target Gift Cards Raffle Winners
Peiyu Hung, Renee Green, Dorothy Harris, Dyone Taylor, Joe Hodges, and Michaela B.
White Sox Tickets Raffle Winners
Sofia Yang and Diane Huynh
A BIG THANK YOU to Ronetta Hall for all of her hard work planning, preparing and organizing the financial events at Skinner over the past couple of months!
Click here to view some photos from the event.
Register NOW: SUMMER Math Classes start on August 13th



Have fun...Stay Sharp: Take a Summer Math Class

SelectiveMath is the latest initiative from SelectivePrep, Chicago's leading high school test preparation company. SelectiveMath's Summer Math Classes provide motivated students with the opportunity to explore and enjoy mathematics. We will show students that math is rewarding and fun--even cool.

SelectiveMath's week-long (M-F, 9-12 pm) workshops are designed to sharpen math skills and build math enthusiasm. Our workshops emphasize real world applications and incorporate puzzles and games so students get their hands dirty practicing core mathematical concepts.

SelectiveMath's Summer Math Classes are conveniently scheduled in August, so students get a jump on the new school year:
6th/7th

Grade Math Enrichment (for incoming 6th and 7th graders)
Algebra I (for advanced incoming 7th graders and incoming 8th graders)
Geometry I (for advanced incoming 8th graders and incoming 9th graders)
These programs feature the same high energy, knowledgeable Instructors that SelectivePrep is known for as well as hands-on activities that take students beyond the standard school curriculum.
Welcome to SelectiveMath! Let the fun begin.

For more information, you can go to http://selectivemath.com/welcome or call Jonina Lerner at 312-409-8411.

Please check your home and office for any Box Tops that expire in June 2012 and send them in ASAP. A shipment of Box Tops will be mailed out May 18th so we don't lose credit for any Box Tops that are nearing the expiration date.
Project SYNCERE's
2012 Middle School
Engineering Summer Camp
Registration for the Project SYNCERE Middle School Summer Engineering Camp is now open!
Project SYNCERE's Summer Engineering Camp was created for young aspiring engineers and is a great opportunity to learn about the exciting fields of science, technology, engineering and mathematics (STEM) through project based learning.
The Middle School Engineering Camp is offered to students entering 6th-8th grade and will be held at the University of Illinois at Chicago, July 9-August 17. Classes will take place Monday thru Friday from 9:00am-3:00pm and extended hours are available from 3:00pm-4:30pm.
The summer camp is a terrific way for students to stay engaged during the summer months and to learn more about the fields of engineering. Through their participation in "hands-on" projects, educational presentations and field trips, students will learn how to use math and science to solve various engineering problems.
For more information regarding the program, including project schedule and program fees, please click the registration link. Below you will find a video showcasing all six engineering projects which will be conducted during the summer camp.
Walk-a-Thon and Field Day
SAVE THE DATE and Call for Food Donations
Our annual Field Day and Walk-a-Thon is scheduled for Tuesday, June 5th.
More details are forthcoming.
We are seeking healthy food donations. If you are or know of a wholesaler, restaurant, or grocer who is willing to donate ANY amount of healthier food - most importantly lunch, or snacks, fruit, veggies - to help nourish our Superstars during this event, please contact Marla Sedler from Friends of Skinner West (FOSW) at marlasedler@gmail.com.
Thank You!