Open thru Mon. Nov 28
Online Scholastic Book Fair
See article for details
Thursday, Nov. 24
HAPPY THANKSGIVING!
NO CLASSES
Friday, Nov. 25
NO CLASSES
Monday, Nov. 28
Last day for online book fair
Tuesday, Nov. 29
Gallery 111 Meeting
3:10 PM
Art Room
All are welcome
Edible Schoolyard Meeting
5:30 PM
Lunchroom
Skinner West Athletics
Fundraiser
Taffy Apple Orders Due
Wednesday, Nov. 30
Pizza Day
Turn in Your Box Tops!
Thursday, Dec. 1
Last day to earn box tops through Ford
(See below)
Pre School Parent Meeting
4:30 Skinner Branch
==================

Did you miss last week's Week-At-A-Glance e-newsletter? Click here to catch up on a must-read!
==================
Does your Superstar have an accomplishment or honorable mention you would like to submit to the newsletter?
Reply to this email or email us at skinnerwest@gmail.com.
==================
Are you supporting Skinner through these NO additional cost fundraisers?
SUPPORT OUR SCHOOL and Share this with Family and Friends!
Box Tops/ Labels for Education
Collect everyday labels from groceries to earn points and funds for our school library


e-Scrip (Dominick's & other retailers)
Visit www.escrip.com to designate your eScrip accounts to Mark T. Skinner. A percentage of your purchases go to the school. However, you must renew your e-Scrip annually. Look out for special bonus days too!
Target
1% goes to Skinner on ALL purchases made with Target Card (additional 5% all purchases for you!)
Designate Skinner Classical as your school
Mamapedia
5% of purchases go to Mark T. Skinner Classical School (Code A5BY)
FINAL WEEK
Watch a Video to Earn Box Tops
Ford has teamed up with Box Tops for Education to provide money for schools! Go to www.forddrivesboxtops.com
and sign in or create an account. Select Skinner West Elementary School as your school to support- zip code 60607.
Earn 5 eBoxTops for each Ford video you watch - up to 25 eBoxTops total if you watch all five videos we've made available. Watch videos from October 1 -December 1, 2011.
Earn 10 eBoxTops when you request a Ford vehicle brochure. Request a brochure from October 1 - December 1, 2011. Redeem code by March 31, 2012.
And if you happen to be planning on purchasing a Ford any time soon...Earn 250 eBoxTops® with the purchase of any new Ford vehicle. Purchase vehicle from October 1 - December 1, 2011. Redeem code by March 31, 2012.
=====================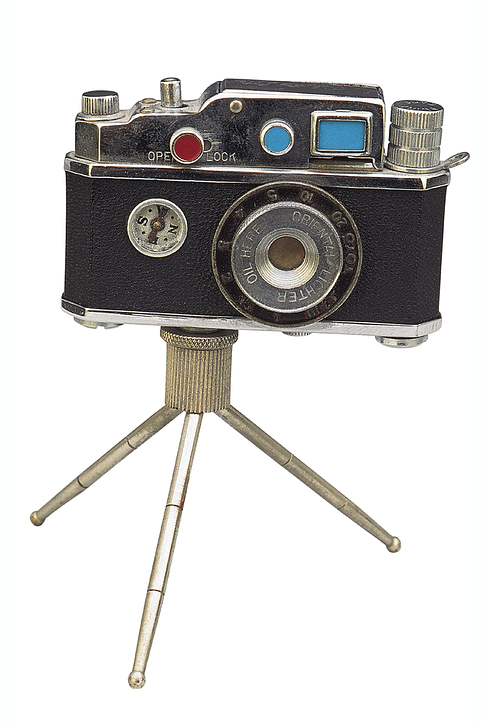 Please submit pictures from any Skinner West events (concerts, parties, presentations etc) to skinnerwest@gmail.com.
We prefer .jpg or .gif files of up to 350kb.
FOLLOW US ON:
November Principal's Report
Enjoy your Thanksgiving Holiday and be thankful! We are so grateful to have you and our marvelous Superstars as part of our Skinner family ! Here is my latest Principal's Report that was presented on Nov. 22nd at the LSC meeting.
Spotlight on Our Science Pets
Classroom pets can teach students many positive things, such as animal growth and development, the characteristics of different kinds of animals, and how to properly care for a pet. This year, the Science Lab (Rm. 226) is home to 9 pets. The pets include a mammal, two amphibians, two birds, and four insects.
Zhu Zhu is a chubby brown guinea pig and the classroom's only mammal. He loves being held and petted. He eats timothy hay and goes crazy! for fresh fruits and vegetables. Families are invited to send in fruit and veggie scraps for Zhu Zhu - they will not go to waste!

Cocoon and Ribs are firebelly toads. They get their name from their orange spotted bellies. They eat crickets and like to swim and climb.

Ike and Tina are parakeets. They love looking at themselves in the mirror, swinging, and ringing the bell in the cage. They eat birdseed and chirp happily all day long.

The Science Lab recently welcomed four new Madagascar Hissing Cockroaches. They are nymphs (babies) now, but when they are fully grown, they will be 2 to 4 inches long. They get their name from the hissing sound when they are disturbed. They like to eat fresh vegetables (esp. lettuce) and are non-infesting. Mrs. Milroy is looking for a brave family who would like to host them for the holidays. If interested, please email her at ksmilroy@cps.edu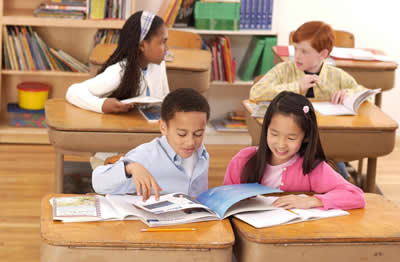 Free Educational Forum
for Gifted Student Families
December 4th at Northwestern University
Scholar Search Associates and the Center for Talent Development are hosting an Educational Forum for Gifted Students and their families on Sunday , December 4th (10am - 4pm). The event is free of charge and open to all who enjoy the world of ideas. Organized as an educational seminar, the Forum will offer presentations and discussions covering a range of pertinent educational issues as well as an exhibit hall that will showcase various local and national resources. The events will alsp provide students in the 3rd grade through high school a chance to engage in interactive activity sessions. To learn more and to pre-register, visit www.scholarsearchassoc.com and click on Northwestern University.
Click HERE for the poster
Study Island is Up and Running!
Thanks to the generous support from our Forum PTO pf $5,547, our subscription to Study Island (www.studyisland.com) is now available for students in grades 2nd through 8th. Each student has their own id and password provided by the teacher. This web-based program is designed to held your child master state standards in math and reading. Teachers may assign tasks as homework or encourage students to work on their own. We would like students to complete the program before ISAT exams in March!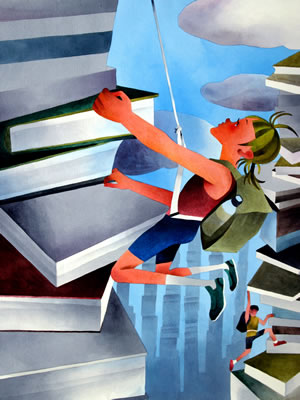 Read to Succeed!
Kindergarten through 6th grade students students can "Read to Succeed"! Forms have been distributed or will be going home soon with the children. Completed forms should be returned by February 2, 2012 in order to receive Great America tickets.
Holiday Poinsettia Fundraiser
Are you looking for a Christmas gift for that someone special? Our school will be selling florist- quality red poinsettias in 6-1/2" pots (approx. 16" - 19" tall, with 5 to 8 blossoms per plant) for $12 each. Each plant generates $4 that goes towards our music program.

Our sale begins November 23rd and all orders are due by Thursday, Dec. 8th. Plants will be delivered the afternoon of the holiday concert on Thursday, December 22nd. An order form is being sent home.

Please consider supporting our wonderful music program and enjoy the season with some holiday flowers! Thank you!

We Are Thankful for ... Parents!
Thanks to ALL the wonderful parents who donate, bake, chaperone and volunteer in a variety of ways for our school. Every minute is appreciated... we have the very best parents!
While we can't thank everyone for each and every effort, we want to send a special "Thank You" to the Sauer family for donating a projector to Ms. Rupp's 2nd grade class. To aid classroom learning, Ms. Rupp is using her iPad and a Wii remote to create an interactive whiteboard for the children to utilize apps towards learning.
"Thank You" also to the Williams family for donating a projector to Ms. Howlett's 2nd grade class! All the children are thrilled and are already increasing their engagement using these tools.
Turn in Your Box Tops By Nov. 30th
Please remember to turn in your Box Tops by Nov. 30th. Box Tops earn money for the school to use toward books and supplies. If you have any questions, please contact Ms. Ranftl at kranftl@gmail.com
Skinner West Gallery 111 Wants You!
Gallery 111 is powered by fabulous parent and teacher volunteers dedicated to providing a hands-on education in the visual, literary, and performing arts at Skinner West.
We are looking for a few sets of hands! Stop by the art room, or email us at skinnergallery111@gmail.com to be added to our meeting update emails. Join us for our meeting on Tuesday, November 29th @ 3:10pm in the art room. We will be voting for all of this year's cabinet positions.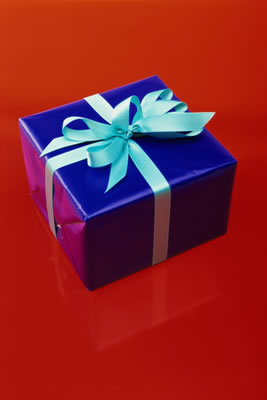 Annual Holiday Bazaar is Coming!
Donations are Being Accepted
PTO/Forum will be holding its Annual Holiday Bazaar! We are now accepting new or gently used donations (e.g. small gift items, books, collectibles, toys, jewelry, etc) in the designated box in the main lobby or the main office. (Please label donations "Holiday Bazaar"). On Friday, December 9th, the children will be given the opportunity to purchase items starting at 25 cents to give away as holiday presents to family and friends, while truly "making it their own" gift selection. If you have any questions, please contact Kathy Ash @ kathryn.ash@att.net.
Online Book Fair Through 11/28
The online component of the bookfair is available until Nov.28 at www. scholastic.com/schoolbookfairs. Click HERE to shop or find Skinner West in the drop down menu and enjoy browsing and shopping! All purchases will be shipped to Skinner FREE of charge once the book fair ends.
Thank you for helping make the book fair a success!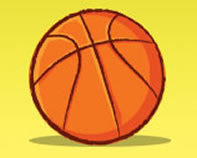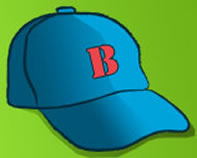 REMINDER - Order Due Tuesday!
Please Support Skinner West Athletics
Please help Skinner West's athletic teams by participating in our Taffy Apple fundraiser! Sold individually @ $1.25 each or by the case for $27, please bring the order form and money to your homeroom teacher by Tuesday, Nov. 29th. Orders will be distributed on Wednesday, Dec. 7th.
Thank you for your support!
Skinner Sports Coaches
Like Daily Deals?
Buy One Through Mamapedia and 5% Goes Back to Skinner West!
Mamasource is a daily deal site that provides exclusive deals to you, while giving 5% of your purchase back to Skinner West! Just designate "Mark T. Skinner Classical" (code A5BY) as your preferred school in the "Savings for School" program at checkout, and make your purchase!
Click here to learn about Savings for Skinner
Check out the deals this week on www.deals.mamapedia.com and don't forget to share the code with family and friends!