Friday, Nov 4
Student Council Elections
Sunday, Nov. 6
Daylight Savings Time Ends
Move your clock
BACK one hour
Wednesday, Nov. 9
Open House for Prospective Students
10:30-11:30am for K - 5th
5:00-6:00pm for 6th - 8th
Thursday, Nov. 10
NO CLASSES
Professional Day
High School Fair
5:00 - 6:30pm
Gymnatorium
Friday, Nov. 11
NO CLASSES
Veteran's Day
==================

Did you miss last week's Week-At-A-Glance e-newsletter? Click here to catch up on a must-read!
==================
Does your Superstar have an accomplishment or honorable mention you would like to submit to the newsletter?
Reply to this email or email us at skinnerwest@gmail.com.
==================
Are you supporting Skinner through these NO additional cost fundraisers?
SUPPORT OUR SCHOOL!
Box Tops/ Labels for Education
Collect everyday labels from groceries to earn points and funds for our school library


e-Scrip (Dominick's & other retailers)
Visit www.escrip.com to designate your eScrip accounts to Mark T. Skinner. A percentage of your purchases go to the school. However, you must renew your e-Scrip annually. Look out for special bonus days too!
Target
1% goes to Skinner on ALL purchases made with Target Card (additional 5% all purchases for you!)
Designate Skinner Classical as your school
As of 8/2011, Skinner has earned over $7,000 from Target. Please encourage parents, relatives and friends to designate Skinner Classical as their school!
Watch a Video to Earn Box Tops
Ford has teamed up with Box Tops for Education to provide money for schools! Go to www.forddrivesboxtops.com
and sign in or create an account. Select Skinner West Elementary School as your school to support- zip code 60607.
Earn 5 eBoxTops for each Ford video you watch - up to 25 eBoxTops total if you watch all five videos we've made available. Watch videos from October 1 -December 1, 2011.
Earn 10 eBoxTops when you request a Ford vehicle brochure. Request a brochure from October 1 - December 1, 2011. Redeem code by March 31, 2012.
And if you happen to be planning on purchasing a Ford any time soon...Earn 250 eBoxTops® with the purchase of any new Ford vehicle. Purchase vehicle from October 1 - December 1, 2011. Redeem code by March 31, 2012.
FOLLOW US ON:


<![if !supportLineBreakNewLine]>
<![endif]>
Congratulations Skinner West
on Another Successful Year!
A round of applause to the Skinner West administration, teachers, faculty, parents and students for another banner year on test scores and rankings!
According to the Chicago Tribune, Skinner West was rated one of the top schools in the state, with
99.3% of students meeting or exceeding state standards across all sections of the ISAT test. Original article
According to the Chicago Sun Times, Skinner West was ranked #5 in top elementary schools in the Chicago-area and #6 in top elementary schools in the state. Original article
Congratulations to all, especially the students, who work so hard, and thank you to ALL who provide a rich, educational and fun environment for our children.
Many thanks to parents and teachers who helped make Halloween a fun experience for our children! See for yourself - the Halloween parade and events were a success! Visit our photo gallery for Halloween photos and continual updates HERE. (If you have your school photos to submit, please send jpg or gif files of up to 350KB to skinnerwest@gmail.com)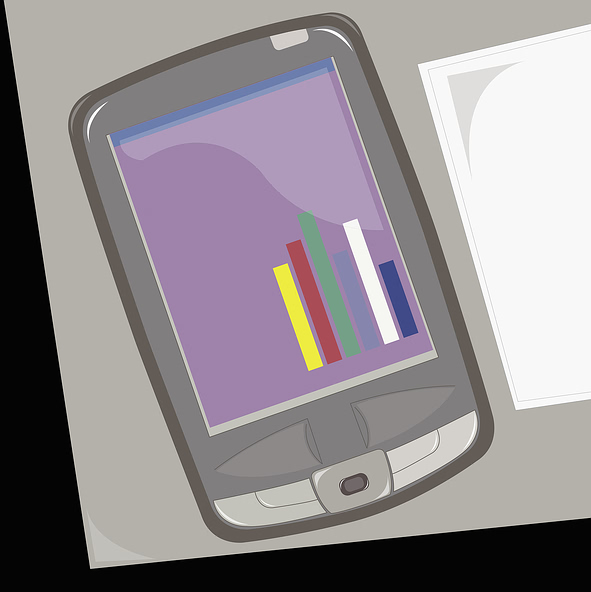 Skinner West Awarded
$5,000 Empowerment Grant!
Skinner West is proud to announce that it has been chosen as the recipient of a Motorola Mobility Empowerment Grant. Empowerment Grants are given annually to help communities "close to the digital divide". This $5,000 grant will be used to purchase tablet computers for Mrs. Milroy's science lab. Part of the application process was to create a YouTube video showing how Skinner West would use the technology to enhance the program. The video was shot by parent Rich Ferguson and 5th grader Maya C and her amazing iPad. See the video and learn more about this year's grant recipients.
We need your help!
We need to optimize the $5,000 grant to purchase 17 tablets computers. If you have resources or group discounts available for us to use, please contact Mrs. Milroy at korimilroy@gmail.com. Thank you!
Holiday Concerts - SAVE THE DATES
The Skinner West Holiday Concerts are coming!
Thursday, 12/22 @ Skinner West Concert
All are Welcome!
10am - PreK: Kindergarten and Music House

1:15pm: Grades 1 -5 and Music House
Primary Chorus (grades 1-3)
Please make note to attend the public events, and/or chaperone for the ones not open to the public. Please watch for a letter coming home in backpacks this week. Also, remember to purchase your red and black holiday outfits
Sat. 12/3: Fulton River Park @5pm (Gr 1-3)

Tues. 12/6: Blue Cross (Grade 2 only)- NOT open to public

Thurs. 12/8: Plumbers Hall (Grade 1 only) - NOT open to the public

Tues. 12/13: City Hall @ 12 Noon (Gr. 1-3)

Thurs. 12/15: CNA (Gr 1-3) - NOT open to the public

Tues. 12/20: Block 37 Mall @ 1pm (Gr.3 only)
Soloists, speakers and dancers have been selected for the primary chorus. Go to the Skinner West Music page to see the audition results and more details:
Ever Wonder What Happens on Professional Days?
Professional Day's are typically reserved for preparing for report cards, and meeting on a variety of topics. Ultimately, teachers are better prepared with tools to provide a better education through regular assessments and training. This past Friday's topics included:
Developing school-wide goals for reading

Reviewing Common Core Standards

Quarterly assessments and MAP tests

Training on developing individual website teacher pages; Updates from the Communications Committee
eTable Organic Garden
In partnership with the Chicago Park District and Parkway Foundation, Skinner West is pleased to announce the launch of the Skinner e-Table schoolyard organic vegetable garden. In an effort to embrace First Lady Michelle Obama's healthy schools campaign (called Let's Move), a vegetable garden will be planted in the Skinner West gardens in front of the school to teach the children how to make wise food choices. The mission is to wholly integrate these lessons into Skinner's curriculum, culture, and food program. The Skinner eTable Schoolyard will involve students in all aspects of farming the garden as well as preparing, serving, and eating the food.
Parents are invited to join in helping launch the project. We are looking for volunteers who can help with building and creating the e-Table garden for our Skinner Superstars. The first meeting will be announced soon. Please leave your name, email address, and phone number at skinneretable@gmail.com for updates on the kick off meeting.
Book Fair Volunteers Still Needed!
Parent volunteers are needed to help supervise the book fair and assist students with shopping and checkout. This is a great chance to see what's new in children's literature, help children develop their understanding of money and budgeting, and to help match students with books they will love! Any amount of time is appreciated, and siblings are always welcome. We especially need help on:
Monday, November 14
Tuesday, November 15
Thursday, November 17
Monday November 21
and
Tuesday, November 22 (Packing up Book Fair)
Volunteer forms went home with students last week, and are also available here: Book Fair Volunteer Form. You may also email Ms. Ranftl at kranftl@gmail.com to volunteer. Please include your child's name and room number in the email.
Thank you for helping make the book fair a success!

Skinner West
Needs Your GLEE Video Vote
GLEE is giving $1,000,000 to at-risk music programs!
Schools nationwide heard the call and GLEEKed their hearts out in their submission videos. Now it's your turn to lend your voice. Vote and share your favorite videos and help deserving schools win up to 50K!

Skinner has been entered into the contest to win money for a new sound system for the gym. This would benefit any group using the gym for a concert, event or meeting.

All you have to do is go to www.gleegiveanote.com and vote for the Skinner Classical Glee Video! Please bookmark the page and vote every day-- voting is open until Nov. 7th. The schools with the most votes will be entered into the final round.