Weekly Update
Friday, October 14
12 Noon - 2:00 P.M.
Game Truck
94 students are winners. Parent volunteers needed.
Please contact Stephanie Majca at s_majca@hotmail.com or 312.543.9974.
Sunday, Oct. 16th

3rd Grade Skinner West Brownie Troop #23002
Community Service project at the Ronald McDonald House
Monday, Oct. 17th
8:45 - 9:15A.M.
Primary Chorus
Solo Auditions
3:15 - 4:15 P.M.
School Improvement Committee Meeting
Tuesday, Oct. 18th
8:45 - 9:15AM
Primary Chorus
Solo Auditions
Music Room

5:30PM
Forum PTO Mtg
All are Welcome to Attend


Room 124



6:30PM
LSC Meeting
All are Welcome to Attend



Wednesday, Oct. 19th
3:00-3:45PM
Primary Chorus
Solo Auditions
By Appointment Only
Music Room
Thursday, Oct. 20th
8:45 - 9:15AM
Primary Chorus
Solo Auditions
Friday, Oct. 21th
9:00 A.M.
Facilities Services Meeting
4:00 -7:00PM
Family Fun Night
==================
Did you miss last week's Week-At-A-Glance e-newsletter? Click here to catch up on a must-read!
==================
Does your Superstar have an accomplishment or honorable mention you would like to submit to the newsletter?
Reply to this email or email us at skinnerwest@gmail.com.
==================
ONGOING FUNDRAISERS
Are you supporting Skinner through these NO additional cost fundraisers?
SUPPORT OUR SCHOOL!
Box Tops/ Labels for Education
Collect everyday labels from groceries to earn points and funds for our school library


e-Scrip (Dominick's & other retailers)
Visit
www.escrip.com
to designate your eScrip accounts to Mark T. Skinner. A percentage of your purchases go to the school. However, you must renew your e-Scrip
annually
. Look out for special bonus days too!
Target
1% goes to Skinner on ALL purchases made with Target Card (additional 5% all purchases for you!)
Designate Skinner Classical as your school
As of 8/2011, Skinner has earned over $7,000 from Target. Please encourage parents, relatives and friends to designate Skinner Classical as their school!
Jewel-Osco Box Top Opportunity
Save $5 instantly on your purchase when you buy 10 participating products and earn 25 Bonus Box Tops for Skinner West- they print out with your receipt! General Mills will donate $1 to Susan G. Komen for the Cure® Additional information is available at http://www.growinglocallearning.com/downloads/boxtops-for-susan-g-komen-jewel.pdf
PROGRESS REPORTS
Grades 1st - 8th
Due to a glitch in IMPACT, progress reports will be sent home on Monday, October 17, 2011.
Student Bus Cards
If your child takes public transportation to and from school, please see Ms. Banks, in the main office, for a discounted bus card.
Skinner Web Page Updates, New Linked-In and Facebook Pages
Have you checked out the Skinner West Web page lately? If not you might just want to go to http://www.skinnerwest.cps.k12.il.us to see what's new. The Local School Council Communications Committee is adding new information daily including recent updates such as:
A new color coded calendar
More information about after school clubs and activities.
School policies
New forms
Additional classroom information - the teachers are in the process of creating new web pages for each class.
Additional information about ways to get involved.
School fees may be now be paid online. Our goal is to receive 100% payment of all school fees to pay for the school book and ancillary supplies needed to educate our children.
A new button that will enable you to donate to Skinners instructional programs throughout the year.
Skinner West Fall Fundraiser Money NOW DUE
Parents thank you for your efforts to help Skinner West raise money for student activities.

This project is very important to our school. By having the participation of the entire student body, we will reach our Fall goal!





PLEASE RETURN

ALL HOLIDAY COLLECTION ORDERS AND MONEY

ON FRIDAY, OCTOBER 14TH.

CASH, MONEY ORDERS AND CHECKS MADE OUT TO "SKINNER FORUM" WILL BE ACCEPTED. Delivery will be on 11/16/11 (Report card pick-up day).
YOUR EFFORTS WILL ENABLE YOUR CHILD TO WIN EXCITING PRIZES!
Sell 1 item Get Prize A (Mystery Prize)
Sell 6 items Get Prizes A + B
Sell 10 items Get Prizes A + B + C
Sell 16 items Get Prizes A + B + C + D
Look on the envelope for additional prizes!
BONUS PRIZE - STUDENTS THAT SELL 40 ITEMS OR MORE WILL EARN 15 SECONDS IN THE MONEY MACHINE! Try to grab as much cash as you can! (Any cash won in the money machine is in addition to the prizes they win on the envelope.)
PARENT'S PRIZE - If your order form has 10 or more total items sold, you earn 1 free item from the catalog ($12 or less in value)! Write selected item # in the "free item" box on the order form.
CLASSROOM PRIZE - Every class that sells 175 items or more as a group wins a PIZZA PARTY!


Skinner West
Girl Scout Brownie Troop #23003 Community Service Project and Meetings
The Skinner West 3rd Grade Skinner West Brownie Troop #23002 hosted a kick off meeting on September 30, 2011. This week on October 16th they are hosting their first Community Service project at the Ronald McDonald House. The Brownies are scheduled to meet on the following dates for 2011-2012 at 3:00 to 5:00PM in the Art Room on the 2nd floor:
October 21, 2011
November 4, 2011
December 16, 2011
January 20, 2012
February 17, 2012
March 16, 2012
April 20, 2012
May18, 2012
June 8, 2012
If you would like more information about the Troop please contact Ms. Dina at 773-315-0633.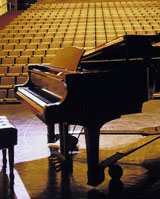 Primary Chorus Solo Auditions!!!
Auditions will be held Monday, October 17th, Tuesday, October 18th and Thursday, October 20th from 8:45AM to 9:15AM and Wednesday, October 19th from 3 to 3:45PM (by arrangement, only for those who cant come early in the mornings). The students may sing or dance to the following songs for their solo auditions:



Singing Solos, boys or girls: The Holly and the Ivy.
Please, Let it Snow -
1st Grade Only.
Singing Solos, boys: Mambo Santa Mambo
Dancers: Hip Hop Reindeer.
Spirit of the Seasonth.



Please contact the Skinner West music teacher, Ms. Maatouk,

for additional information. Emails can be sent to Ms. Maatouk on the Skinner West web site at

http://www.skinnerwest.cps.k12.il.us/t-Maatouk.html

. In addition, visit this link for a list of the tentatively scheduled Primary Chorus concert dates and a list of the Music Field Trips.
Family Fun Night
Parent Volunteers are needed for Family Fun Night Friday October 21st from 4-7p. Please contact Stephanie Majca @ s_majca@hotmail.com or 312.543.9974. Our theme is Health & Wellness. If anyone has any contacts or works in this field and is interested in presenting at family fun night, please contact Stephanie Majca at
s_majca@hotmail.com
or 312.543.99774..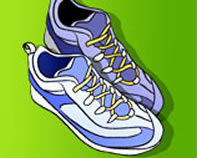 Step Out: Walk To Stop Diabetes
The Skinner West Sports Committee 5th through 8th grade Basketball Team will participate in the American Diabetes Association "Step Out: Walk to
Stop Diabetes"
on Saturday, October 22nd. We are joining three other groups as part of the Team Life camp. We will meet at Soldier Field at 9:00AM. The 3.5 mile walk starts at 10:00AM.

Student athletes, parents, or friends
can support the efforts by joining in the walk or giving a donation in this effort to support the ADA as well as the sports program here at Skinner School. All donations will be split with half going to the ADA and half going to the Skinner Sports Program. Donations of any amount are being accepted. The Sports Committee requests donations of $25 or more.

To join in register to join the walk or to donate strictly to the ADA on behalf of the Skinner West Sports Program visit http://main.diabetes.org/goto/teamlife .

In addition, if you would like to help by donating fruit, water or candy to sale or if you would like to volunteer in another way, please contact Mr. Brandon L. Lomax at brandonlomax@campaignmovement.com or call 773-962-7644. The Skinner Sports Committee President is Mr. Chauncery Flowers and the Vice President is Mr. Langston Harris.


Student Council Fright Night
Dance and Movie
Student Council announces our first Halloween Fright Night Dance for students in sixth-eighth grade on Monday, October 31st from 3:30-6:00pm. Cost is $5 in advance and $7 at the door, parent permission slip is required. Students are encouraged to wear Halloween costumes while following the Upper Grade Dress Code.
Student Council also proudly presents movie night for students in fourth and fifth-grade. The FREE feature presentation will be "Disney's The Haunted Mansion" on Thursday, October 27th from 3:00-5:00pm. Movie snacks and refreshments will be available for purchase. Parent permission slip is required.
For additional information about either of these events please feel free to contact one of the Student Council Sponsors: Mr. Johnson, Ms. Mellos, Ms. Ramakrishnan or Mrs. Rosenzweig via the Skinner West Web Site Staff Directory at http://www.skinnerwest.cps.k12.il.us/fs.html .
High School Open Houses Occur in October and November
Parents are you aware that many high schools have open houses in October and November. If your child is in 6th, 7th and 8th grade you should begin having discussions with them about the various high school. In addition, you might want to attend some of these open houses. They are great opportunities to learn more about the schools. Faculty, staff and students are available to answer questions about curriculum, extracurricular activities, sports programs, tuition, financial aid, etc. Take a look at this list of Selective Enrollment Open Houses from the CPS Office of Academic Enhancement.
SEHS Open Houses - Fall 2011
A list of the Catholic High School Open Houses can be found at http://schools.archchicago.org/open_house/schoolslocation.htm .
Additional information about the Private High Schools in Cook County can be found by going to http://www.privateschoolreview.com/county_private_schools/stateid/IL/county/17031 . Information about each schools open house can be found by going to each schools individual web page.
Avery Facebook "Like" Contest
Imagine what a half Million Box Tops coupons could do for our school. It can happen in the
Avery® Sticky Notes
Mark The Spot Sweepstakes.
20,000 winners will receive a FREE sample of Avery See-Through Sticky Notes retail package.


5 winners will also win 100,000 Box Tops coupons each (valued at $10,000) applied to the school of their choice.
All you have to do to enter is go to Avery's Facebook page at http://www.facebook.com/Avery, click "Like" and then click on the "Enter For A Chance To Win" button to register for the contest. Upon registering you must designate an eligible school of your choice. Entries made via Facebook must be received midnight Eastern Time, October 25, 2011.
Additional Parent Volunteers Needed
We are looking for enough parent volunteers on a daily basis between 8:30 - 9:20 AM, so that the Monroe Street entrance can be opened for easy and safe student access into the building. Please volunteer to help us out when you can. If you are available to assist with morning pick up please email your name, student's name, teacher, grade, phone number and email address to skinnerwest@gmail.com.

Options for Knowledge Application Process Now Open
The 2012-2013 Chicago Public Schools Options for Knowledge application process is now open through December 16, 2011!
Additional information is available at http://www.cps.edu/Spotlight/Pages/Spotlight254.aspx