Friday, October 21
9:00 AM
Facilities Services Committee Meeting
3:00PM-5:00PM
Girl Scouts
2nd Floor Art Room
4:00PM-7:00PM
Family Fun Night
Gym/Auditorium
Saturday, Oct. 22
9:00AM
Skinner West Sports Committee 5th-8th Grade Basketball Team
Part of the Team Life Camp.

Friday, Oct. 28th
No Classes
Staff development
==================

Did you miss last week's Week-At-A-Glance e-newsletter? Click here to catch up on a must-read!
==================
Does your Superstar have an accomplishment or honorable mention you would like to submit to the newsletter?
Reply to this email or email us at skinnerwest@gmail.com.
==================
Are you supporting Skinner through these NO additional cost fundraisers?
SUPPORT OUR SCHOOL!
Box Tops/ Labels for Education
Collect everyday labels from groceries to earn points and funds for our school library


e-Scrip (Dominick's & other retailers)
Visit www.escrip.com to designate your eScrip accounts to Mark T. Skinner. A percentage of your purchases go to the school. However, you must renew your e-Scrip annually. Look out for special bonus days too!
Target
1% goes to Skinner on ALL purchases made with Target Card (additional 5% all purchases for you!)
Designate Skinner Classical as your school
As of 8/2011, Skinner has earned over $7,000 from Target. Please encourage parents, relatives and friends to designate Skinner Classical as their school!
Jewel-Osco Box Top Opportunity
Save $5 instantly on your purchase when you buy 10 participating products and earn 25 Bonus Box Tops for Skinner West- they print out with your receipt! General Mills will donate $1 to Susan G. Komen for the Cure® Additional information is available HERE
FOLLOW US ON:
Family Fun Night
All parents and students are invited to attend Family Fun Night being hosted by the Skinner West Parent Teacher Organization (PTO) on Friday October 21st from 4:OOPM-7:00PM in the Skinner West Gym.
The theme is Health & Wellness. Flatbread Pizza and Pumpkin Squash Soup will be available for purchase from Gourmet Gorilla for $5.50.

STAR Afterschool Program
Announcements
The STAR program is requesting parent volunteers to assist with the Halloween celebration on October 31st from 3:00 until 6:00. If you are available to assist, please contact the STAR Program Coordinators, Ms. Staral or Ms. Wardanian at sstaral12@gmail.com.
The STAR program now has a waiting list. If you are not planning to enroll your child for 2nd quarter, beginning Nov 9th, please let Mrs Staral or Mrs Wardanian know. These spots will be filled by first come, first serve basis and the list of students waiting has already begun. Thank you for your cooperation!
All payments must be received by the due dates listed below in the enclosed payment schedule. Payments can be made anytime, in person when you pick up your child and a receipt will be issued. Payments can also be made online if you choose, but in person would be most welcome.
Reminders:
Students must be picked up no later than 6:30 SHARP! If late, $1.00 per minute will be charged. If habitual, student may be excluded from the program without refund. Thank you for your cooperationJ.

Classes are being held by CPS teachers and additional staff from local universities have been hired. As we do our best to complete all homework within the program, parents will still need to review/check the homework at home.

Please make sure your child's name is on all items they bring to school (book bag, lunch box, folders, etc). Several items have been misplaced as students travel from room to room and this will be helpful in order to return items to students.

Classes run from 3-6pm daily with a quiet/wrap-up time from 6-6:30pm.

The program will coincide with regular student attendance days.

Children must bring their own snack daily and will be given time to eat during their classes.
S.T.A.R. Payment Information/Schedule
Payment for one child
Pay Per quarter = $450.00 each quarter

Pay per semester: $900.00 - $25.00 (discount) = $875.00 each semester

Pay per year: $1,800 - $100(discount) = $1,700 each year
Payment for Additional Siblings
Pay per quarter = $350.00 each quarter

Pay per semester: $700.00 - $25.00 (discount) = $675.00 each semester

Pay per year: $1,400 - $100.00 (discount) = $1,300 each year
If paying by quarter...
First payment due no later than August 28, 2011. (last day of registration)

Second payment due no later than November 9, 2011.

Third payment due no later than January 26, 2012.

Fourth payment due no later than April 12, 2012.
** If paying per quarter, there will be a $10.00 per quarter processing fee.**
If paying by semester...
First payment due no later than August 28, 2011.

Second and final payment due no later than January 26, 2012.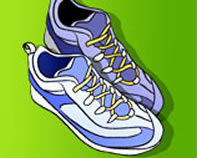 Step Out: Walk To Stop Diabetes
The Skinner West Sports Committee 5th through 8th grade Basketball Team will participate in the American Diabetes Association "Step Out: Walk to
Stop Diabetes" on Saturday, October 22nd. We are joining three other groups as part of the Team Life camp. We will meet at Soldier Field at 9:00AM. The 3.5 mile walk starts at 10:00AM.

Student athletes, parents, or friends can support the efforts by joining in the walk or giving a donation in
this effort to support the ADA as well as the sports program here at Skinner School. All donations will be split with half going to the ADA and half going to the Skinner Sports Program. Donations of any amount are being accepted. The Sports Committee requests donations of $25 or more.

To join in register to join the walk or to donate strictly to the ADA on behalf of the Skinner West Sports Program visit http://main.diabetes.org/goto/teamlife.

In addition, if you would like to help by donating fruit, water or candy to sale or if you would like to volunteer in another way, please contact Mr. Brandon L. Lomax at brandonlomax@campaignmovement.com or call 773-962-7644. The Skinner Sports Committee President is student,C. Flowers and the Vice President is student , L. Harris.


Student Council Fright Night
Dance and Movie
Student Council announces our first Halloween Fright Night Dance for students in sixth-eighth grade on Monday, October 31st from 3:30-6:00pm. Cost is $5 in advance and $7 at the door. Parent permission slip is required. Students are encouraged to wear Halloween costumes while following the Upper Grade Dress Code.
Student Council also proudly presents movie night for students in fourth and fifth-grade. The FREE feature presentation will be "Disney's The Haunted Mansion" on Thursday, October 27th from 3:00-5:00pm. Movie snacks and refreshments will be available for purchase. Parent permission slip is required.
For additional information about either of these events please feel free to contact one of the Student Council Sponsors: Mr. Johnson, Ms. Mellos, Ms. Ramakrishnan or Mrs. Rosenzweig via the Skinner West Web Site Staff Directory at http://www.skinnerwest.cps.k12.il.us/fs.html .

Skinner West
Needs Your GLEE Video Vote
GLEE is giving $1,000,000 to at-risk music programs!
Schools nationwide heard the call and GLEEKed their hearts out in their submission videos. Now it's your turn to lend your voice. Vote and share your favorite videos and help deserving schools win up to 50K!

Skinner has been entered into the contest to win money for a new sound system for the gym. This would benefit any group using the gym for a concert, event or meeting.

All you have to do is go to http://www.gleegiveanote.com/ and vote for the Skinner Classical Glee Video! Please bookmark the page and vote every day-- voting is open until Nov. 7th. The schools with the most votes will be entered into the final round.

Thanks for your support! Ms.Maatouk
Congratulations
to the 2011-2012 Glee club
Nia R (326)
Prisca D (320)
Brianna W (320)
Jamillia Y 320)
Cristena B (320)
Ashanti A (323)
Irene B (323)
Crystal C (323)
Amiya C (323)
Rebecca E (323)
Kiara H (323)
Lauren K (323)
Daisy M (323)
Darion W (323)
Darrius W (323)
Ashley L (322)
Emily A (322)
Ajane D (322)
Milan M (322)
Karsyn T (322)
Maddie C (321)
Zamir R (318)
Logan K (317)

Skinner Superstar
One of the 6th Graders, Kyle, in Ms. Sendoun's class will be attending the Junior National Young Leaders Conference in Washington, D.C. on October 22nd to October 27. Kyle was nominated by Mr. Lewandowski. Congratulations to one of Skinner's finest!!!
Book Fair Volunteers Needed!
The Fall Book fair is coming up soon, and parent volunteers are needed to make it a success. Help is needed with setting up, supervising, and packing up the book fair. Please let Ms. Ranftl know when you can volunteer! Email at kranftl@gmail.com or return the volunteer slip.
Would you like to help with.....
Set Up? Help set up the Book Fair space and display the books on Wednesday, Nov. 9. Set up runs from 9:15 am-3pm, but it is ok if you can only help part of the time.
Supervising Book Fair? Help student shoppers, assist with check out, and keep book fair tidy Monday, Nov. 14-Monday, Nov. 21 from 9am -3pm. Any amount of time is appreciated, and siblings are always welcome!
Packing up? Help pack up the book fair and put the library back to normal on Tuesday, Nov. 22 from 9:15-3pm.
Providing Bags? Please save and send in your old grocery bags.
A copy of the Book Fair Volunteer Form is available via this link.

Box Tops Needed
October Box Tops will be collected on Wednesday, October 26th. Please send in your Box Tops so they can be counted!

Congratulations to our Box Top Competition leaders! Mr. Fitz's 7th grade class collected 321 Box Tops in September, and Mr. Chau's 3rd graders collected 287. Great work!
Avery Facebook "Like" Contest

Imagine what a half Million Box Tops coupons could do for our school. It can happen in the Avery® Sticky Notes Mark The Spot Sweepstakes.
20,000 winners will receive a FREE sample of Avery See-Through Sticky Notes retail package.
5 winners will also win 100,000 Box Tops coupons each (valued at $10,000) applied to the school of their choice.
All you have to do to enter is go to Avery's Facebook page at http://www.facebook.com/Avery, click "Like" and then click on the "Enter For A Chance To Win" button to register for the contest. Upon registering you must designate an eligible school of your choice. Entries made via Facebook must be received midnight Eastern Time, October 25, 2011.
Watch videos and earn Box Tops!
Ford has teamed up with Box Tops for Education to provide money for schools! Please help Skinner West take advantage of this offer by watching the 5 videos provided.
The numbers will really add up quickly- 5 videos=$2.50 for our school!!!
1. Visit http://www.forddrivesboxtops.com/
2. Sign in or create an account. Select Skinner
West Elementary School as your school to
support- zip code 60607.
3. Watch the videos and share with friends,
family and neighbors!
Earn 5 eBoxTops for each Ford video you watch - up to 25 eBoxTops total if you watch all five videos we've made available. Watch videos from October 1 -December 1, 2011.
Earn 10 eBoxTops when you request a Ford vehicle brochure. Request a brochure from October 1 - December 1, 2011. Redeem code by March 31, 2012.
And if you happen to be planning on purchasing a Ford any time soon...Earn 250 eBoxTops® with the purchase of any new Ford vehicle. Purchase vehicle from October 1 - December 1, 2011. Redeem code by March 31, 2012.
Gallery 111 has sponsored a field trip for the 3rd grade classes to Symphony Center on Friday Nov. 4". Stay tuned for additional information!
If your child takes public transportation to and from school, please see Ms. Banks, in the main office, for a discounted bus card.

High School Open Houses Occur in October and November
Parents are you aware that many high schools have open houses in October and November? If your child is in 6th, 7th and 8th grade you should begin having discussions with them about the various high school options. In addition, you might want to attend some of these open houses to learn more about the schools. Faculty, staff and students are available to answer questions about curriculum, extracurricular activities, sports programs, tuition, financial aid, etc. Take a look at this list of Selective Enrollment Open Houses from the CPS Office of Academic Enhancement.

SEHS Open Houses - Fall 2011
A list of the Catholic High School Open Houses can be found HERE
Additional information about the Private High Schools in Cook County can be found by going HERE . Information about each schools open house can be found by going to each schools individual web page.