Friday, October 28
No School
Professional Development Day
Monday, Oct. 31
12:30PM
Primary Grade Parade through the Park
3:30PM - 6:00PM
Halloween Fright Night Dance
for Sixth-Eighth Graders
Wednesday, Nov. 2
Picture Day
Thursday, Nov. 3
9:30AM - 2:00PM
Free Immunizations
Friday, Nov. 4
Gallery 111 Field Trip for the 3rd grade classes
Symphony Center
==================

Did you miss last week's Week-At-A-Glance e-newsletter? Click here to catch up on a must-read!
==================
Does your Superstar have an accomplishment or honorable mention you would like to submit to the newsletter?
Reply to this email or email us at skinnerwest@gmail.com.
==================
Are you supporting Skinner through these NO additional cost fundraisers?
SUPPORT OUR SCHOOL!
Box Tops/ Labels for Education
Collect everyday labels from groceries to earn points and funds for our school library


e-Scrip (Dominick's & other retailers)
Visit www.escrip.com to designate your eScrip accounts to Mark T. Skinner. A percentage of your purchases go to the school. However, you must renew your e-Scrip annually. Look out for special bonus days too!
Target
1% goes to Skinner on ALL purchases made with Target Card (additional 5% all purchases for you!)
Designate Skinner Classical as your school
As of 8/2011, Skinner has earned over $7,000 from Target. Please encourage parents, relatives and friends to designate Skinner Classical as their school!
Jewel-Osco Box Top Opportunity
Save $5 instantly on your purchase when you buy 10 participating products and earn 25 Bonus Box Tops for Skinner West- they print out with your receipt! General Mills will donate $1 to Susan G. Komen for the Cure® Additional information is available here
Watch a Video to Earn Box Tops
Ford has teamed up with Box Tops for Education to provide money for schools! Go to www.forddrivesboxtops.com
and sign in or create an account. Select Skinner West Elementary School as your school to support- zip code 60607.
Earn 5 eBoxTops for each Ford video you watch - up to 25 eBoxTops total if you watch all five videos we've made available. Watch videos from October 1 -December 1, 2011.
Earn 10 eBoxTops when you request a Ford vehicle brochure. Request a brochure from October 1 - December 1, 2011. Redeem code by March 31, 2012.
And if you happen to be planning on purchasing a Ford any time soon...Earn 250 eBoxTops® with the purchase of any new Ford vehicle. Purchase vehicle from October 1 - December 1, 2011. Redeem code by March 31, 2012.
FOLLOW US ON:


Local School Council Principal's Report

Pizza Day
Good News!! Pizza day was a success. All of the pizzas were sold out!! The eighth-grade students and teachers are very excited and would like to thank everyone for their continued support!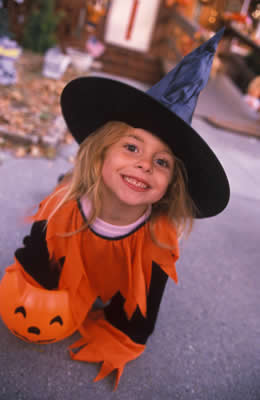 Fall Festival
On Monday, October 31st students may wear costumes to school, however, no masks or accessories are allowed. Grades 1-3 will participate in Skinner's fall festival by rotating between four classrooms in the morning participating in a variety of fun activities. At 12:40 all primary grades will parade around Skinner Park (weather permitting). Parents are invited to watch the parade and take pictures.


Student Council Fright Night
Dance and Movie on Monday
Student Council announces our first Halloween Fright Night Dance for students in sixth-eighth grade on Monday, October 31st from 3:30-6:00pm. Cost is $5 in advance and $7 at the door. Parent permission slip is required. Students are encouraged to wear Halloween costumes while following the Upper Grade Dress Code.
Student Council also proudly presents movie night for students in fourth and fifth-grade. The FREE feature presentation will be "Disney's The Haunted Mansion" on Thursday, October 27th from 3:00-5:00pm. Movie snacks and refreshments will be available for purchase. Parent permission slip is required.
For additional information about either of these events please feel free to contact one of the Student Council Sponsors: Mr. Johnson, Ms. Mellos, Ms. Ramakrishnan or Mrs. Rosenzweig via the Skinner West Web Site Staff Directory at http://www.skinnerwest.cps.k12.il.us/fs.html .

STAR Afterschool Program
Announcements
The STAR program is requesting parent volunteers to assist with the Halloween celebration on October 31st from 3:00 until 6:00. If you are available to assist, please contact the STAR Program Coordinators, Ms. Staral or Ms. Wardanian at sstaral12@gmail.com.
Picture Day for the main building and the branch is scheduled for Wednesday, November 2, 2011.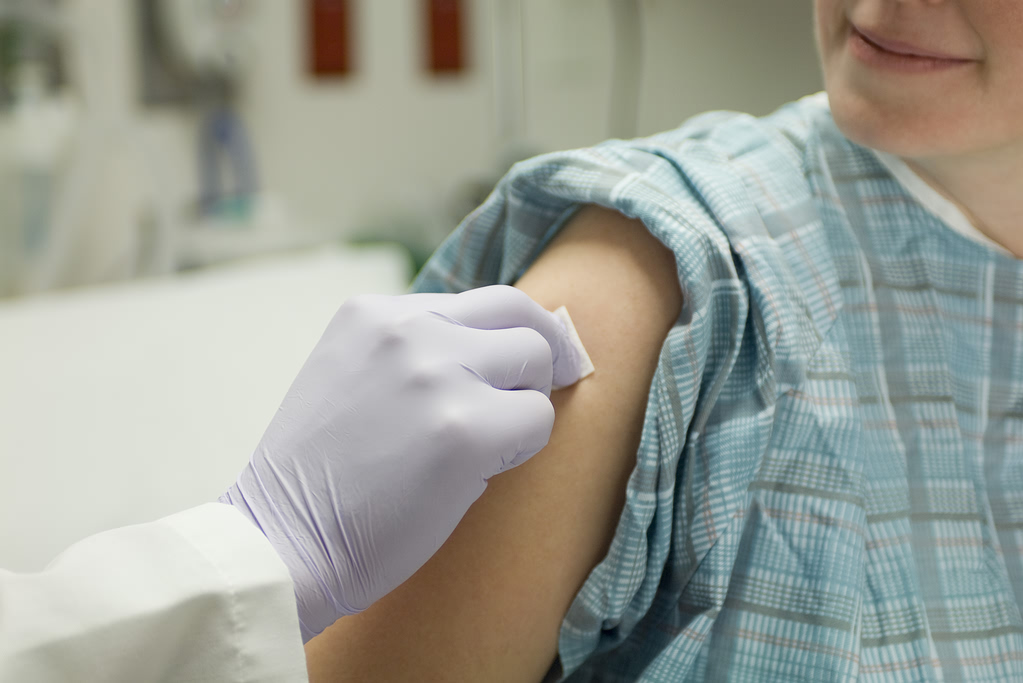 Free Immunizations
Skinner West School will be providing FREE immunizations through CareVan services on Thursday, November 3, 2011 at 9:30AM - 2:00PM. The entire community, of all ages, is welcome to participate. In order for Skinner Students to participate, the Child Immunization Service Form that was sent home and available via this link, must be completed and returned. Please complete the first area from the patient name to the parent name, and the third area called assessment for immunizations. Please answer all questions asked in the areas. A parent signature is required at the bottom of the form with a date. Turn the form over and sign a second time at the bottom of the form. Thank you in advance for your cooperation. Please contact the School Nurse, Joycie McCoy, RN for additional information at (773) 534-7790 or by email at: JAMccoy@cps.k12.il.us.
eTable Organic Garden
In partnership with the Chicago Park District and Parkway Foundation, Skinner West is pleased to announce the launch of the Skinner e-Table schoolyard organic vegetable garden. In an effort to embrace First Lady Michelle Obama's healthy schools campaign (called Let's Move), a vegetable garden will be planted in the Skinner West gardens in front of the school to teach the children how to make wise food choices. The mission is to wholly integrate these lessons into Skinner's curriculum, culture, and food program. The Skinner eTable Schoolyard will involve students in all aspects of farming the garden as well as preparing, serving, and eating the food.
Parents are invited to join in helping launch the project. We are looking for volunteers who can help with building and creating the e-Table garden for our Skinner Superstars. The first meeting will be announced soon. Please leave your name, email address, and phone number at skinneretable@gmail.com for updates on the kick off meeting.


You GO Girl...Scout Troop 23002!

The Skinner West Girl Scout Troop #23002 recently had its first community service day on Sunday, October 16th at the Ronald McDonald House. 40 volunteers (which includes 12 Brownies and their families) participated in the event. The troop decorated and stuffed bags, wrote letters to families and decorated the inside and outside of the Ronald McDonald House in Lincoln Park that services families whose children are being treated at Children's Memorial Hospital. The 3rd grade Brownie Troop learned about giving and their act of kindness will brighten the lives of families going through difficult times.
Book Fair Volunteers Still Needed!
Parent volunteers are needed to help supervise the book fair and assist students with shopping and checkout. This is a great chance to see what's new in children's literature, help children develop their understanding of money and budgeting, and to help match students with books they will love! Any amount of time is appreciated, and siblings are always welcome. We especially need help on:
Monday, November 14
Tuesday, November 15
Thursday, November 17
Monday November 21
and
Tuesday, November 22 (Packing up Book Fair)
Volunteer forms went home with students last week, and are also available here: Book Fair Volunteer Form. You may also email Ms. Ranftl at kranftl@gmail.com to volunteer. Please include your child's name and room number in the email.
Thank you for helping make the book fair a success!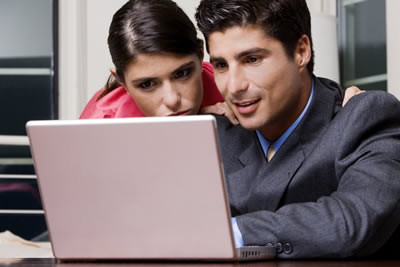 CPS Parent Portal
We are excited that CPS is continuing Parent Portal! The Parent Portal will give you access to your child's attendance, grades and assignments from any computer at any time of the day or night! The Parent Portal will also send you emails or text notifications when their grade drops below, or rises above a point that is predetermined by you.

In order to activate your account, please visit: https://www.cps.k12.il.us/pc/default.aspx. Choose "click here to sign up." Next, fill in the required information and follow the instructions on the screen. A tutorial on how to set up your account can be viewed at this link.
In order to sign up you will need the following information: Child's name, student ID number and Student Pin number. You can obtain this information by contacting Mrs. Robinson at tcanty-robinson@cps.k12.il.us or at (773) 534-7790.

Skinner West
Needs Your GLEE Video Vote
GLEE is giving $1,000,000 to at-risk music programs!
Schools nationwide heard the call and GLEEKed their hearts out in their submission videos. Now it's your turn to lend your voice. Vote and share your favorite videos and help deserving schools win up to 50K!

Skinner has been entered into the contest to win money for a new sound system for the gym. This would benefit any group using the gym for a concert, event or meeting.

All you have to do is go to www.gleegiveanote.com and vote for the Skinner Classical Glee Video! Please bookmark the page and vote every day-- voting is open until Nov. 7th. The schools with the most votes will be entered into the final round.

Thanks for your support! Ms.Maatouk