Weekly Update
Last Day to Take CPS Calendar Survey
Monday, Jan. 14
Tuesday, Jan. 15
Thursday, Jan. 17
Friday, Jan. 18
Little Caesar's Pizza Fundraiser Due
Martin Luther King Jr. Holiday
Order you Customized School Uniform or Spirit Wear
HERE
(Discount Code
BT445 to save $9 on your order)
Neighborhood News
What's Happening in the West Loop? Visit the
==================
Did you miss last week's Week-At-A-Glance e-newsletter? Click here to catch up on a must-read!
==================
Does your Superstar have an accomplishment or honorable mention you would like to submit to the newsletter?
Reply to this email or email us at skinnerwest@gmail.com.
==================
ONGOING FUNDRAISERS
Are you supporting Skinner through these NO additional cost fundraisers?
SUPPORT OUR SCHOOL and Share this with Family and Friends!
Box Tops/ Labels for Education
Collect everyday labels from groceries to earn points and funds for our school library


e-Scrip (Dominick's & other retailers)
Visit
www.escrip.com
to designate your eScrip accounts to Mark T. Skinner. A percentage of your purchases go to the school. However, you must renew your e-Scrip
annually
. Look out for special bonus days too!
Target
1% goes to Skinner on ALL purchases made with Target Card (additional 5% all purchases for you!)
Designate Skinner Classical as your school
Mamapedia
5% of purchases go to Mark T. Skinner Classical School (Code A5BY)
=====================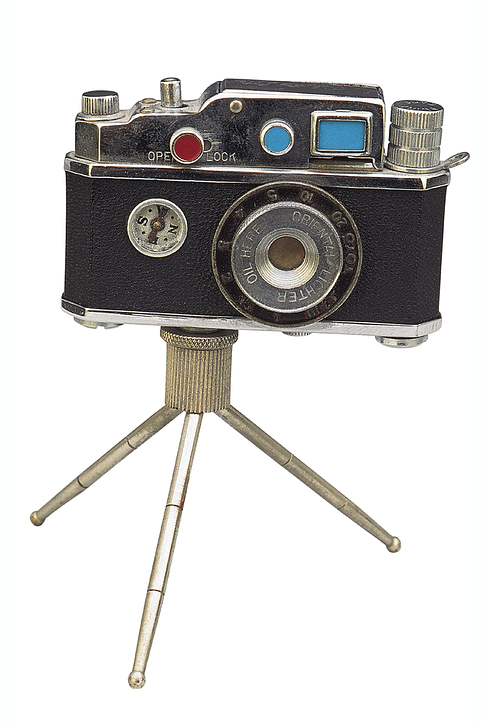 Please submit pictures from any Skinner West events (concerts, parties, presentations etc) to skinnerwest@gmail.com.
We prefer .jpg or .gif files of up to 350kb.
We also have a Skinner West Shutterfly Account.
STAR Payments
Due No Later than January 24th!
It's that time again! Stop by the STAR program table to be sure you are up-to-date with your STAR payments!
Make your payments via check or debit/ credit card (in person payment only, plus processing charges)
Quarterly ($450 -1st child, $350 ea. add'l child)
Semester ($875 -1st child, $675 ea. add'l child)
Also, 2nd semester program schedules will begin on Monday, Feb 4th. More details to come.
Click HERE for program information. Any questions, please contact swstarprogram@gmail.com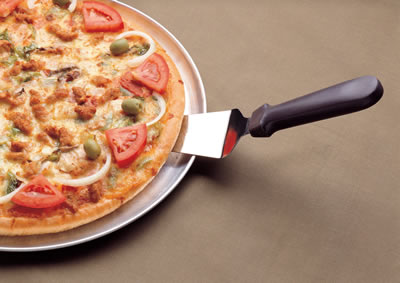 PTO Little Caesar's Pizza Fundraiser
Extended One Week to Friday, Jan. 18th!
Pizza fundraiser orders have been extended to this Friday, January 18th.
No late orders will be taken to ensure on time for Super Bowl Sunday.
Drop by the front office if you need another pizza order form and kit!
FOSW Walk-a-Thon Kickoff Meeting
SAVE THE DATE- Wed, Jan 23th 8:45am
All are Encouraged to Attend!
Friends of Skinner West (FOSW) is looking for volunteers who want to help plan for our Annual Walk-a-thon this Spring (date TBD). FOSW is designed to support the school through volunteerism and fundraising. It is our goal to help meet and exceed the needs of the school improvement plan, while nurturing our students through extra curricular activities and educational opportunities.
Last year's Walk-a-Thon raised over $16,000!
Proceeds have helped provide funding for technology: Promethean Interactive white boards and Elmos help ALL of our students use technology to assist in their learning. Whiteboards provide the ability to present multimedia material that is verbal, visual, auditory, and interactive, which is essential to drawing today's students into the subject matter. A key benefit is boosting student motivation and participation.
So, we need your help! We need your ideas, energy and planning skills to make this year's Walk-a-Thon as successful as they have been in the past. We welcome everyone to attend and share your skills/ ideas, identify sponsorship opportunities (food and/or funds), or simply to donate your time.
FOSW Walk-a-Thon Meeting
When: Monday, January 28th, 8:45am
Where: Cafeteria
Questions? marlasedler@gmail.com
Brownies Around Chicago!
The Skinner West 2nd grade Brownie Troop #23000 has had some exciting outings recently!
The girls collected over 100 donations of toys and household goods to bring to the Ronald McDonald House at Lurie Children's Hospital. The Brownies personally delivered the items to the house, where they were given a tour of the facility. The girls sang a few holiday songs for the staff and hung some homemade ornaments on their Christmas tree.
The Brownies also took a trip to see the Joffrey Ballet's production of The Nutcracker at the Auditorium Theatre. The girls and their families enjoyed a beautiful performance, and were given a backstage tour after the show.
7th/8th Boys Win Basketball Championship
Next Games @ Skinner: Friday, Jan. 18th, 5-9pm
Congratulations to the 7th and 8th Grade boys basketball team, who won the tournament at DeLaSalle high school! The Skinner West team won all 5 of their games on 12/28 and 12/29, defeating Sizemore in the final championship game, winning 45 to 33. OUTSTANDING!
Join us for the next game:
Boys Basketball Kickoff Game
Where: Skinner West Gym
When: Friday, January 18th, 5-9pm
Register NOW for SelectivePrep's After School
7th Grade Standardized Test Program (ISAT)
Classes start Thursday, January 17th
SelectivePrep offers a 14 hour program to prepare students for the 7th Grade Standardized Test. Scores from this test represent one third of the Selective Enrollment admission score - and this extra math and reading brush-up can boost competency in related classroom work. Additionally, 7th grade scores are also used to select students for other advanced high school programs - including International Baccalaureate (IB) programs.
Tuition for the SelectivePrep Program is $375. A minimum deposit of $100 is required to hold your spot, with the balance due the first class. Included in this program is a Study Guide containing extensive content review and exercises.
Classes at Skinner will start on Thursday, January 17 and run for 7 sessions from 3:45 PM - 5:45 PM. We will need a minimum of 9 students to run the class at Skinner - so please spread the word. Click HERE to register.
In addition, click HERE to get additional information about upcoming changes to 2013 ISAT scoring and content.
If you need more information or have any questions, please visit our website at selectiveprep.com or call 312-409-8411.
SAVE THE DATE AND CREATE:
Calling All Artists for Gallery 111 Art Show
Feb 8th (5-7pm)
Art Submissions Due January 14th
Skinner West Gallery 111 Art Show
Who: Skinner West students, families, and friends
When: Friday, February 8th, 5pm to 7pm
Where: Skinner West 2nd Floor
Cost: Free to Attend; Pizza, etc available for purchase
For the past five years, Gallery 111 has hosted a student art show in gallery spaces around the city with our very own Skinner West students' art work. In recent years, we have transformed our second floor at Skinner into a gallery-like setting to view the work. We include all kinds of mediums: painting, drawing, sculpture, photography, video, mobiles, etc. The majority of artworks are entered into the show & ten finalists are chosen by a panel of art patrons. The finalists work will be printed as cards that will be sold to raise funds for Gallery 111 programming & to help purchase supplies for the music and art department.
Gallery 111 is excited to announce that the finalist's artwork will be displayed at the prestigious Zolla/ Lieberman Gallery from February 25th - March 2nd! Zolla/ Lieberman Gallery represents famous artists that are collected worldwide and we are so honored to have this opportunity for our Skinner West students.
Art Submission Info
Artists must present work that is "finished work" & that they feel a sense of pride showing. Please include the artists full name on the back of work with the student's classroom number. Artwork is due on Monday, January 14th & must be delivered to the Art Room.
Skinner Fifth Annual Ski and Splash Day

Forms /Payments now Extended
**Due Jan 17th**
**UPDATED PRICING AND FORMS**
The 5th Annual Skinner Ski and Splash Day has been set for Friday, February 1, 2013, 10 AM to 10 PM at the Grand Geneva Timber Ridge Resort.
Start booking your hotel room if you plan to stay overnight. Special rates are available, but rooms will sell out!
Complete & submit the form with payment for ski lessons and lift tickets. These are due January 17th. NO EXCEPTIONS!

Plan your visit and purchase gift cards from Skinner by January 11th (see attached form)!

9% of all purchases turn into a cash fundraiser for the school! Gift cards can be used on hotel rooms, food and amenities on site (excludes lift tickets and lessons)

This event is open to all Skinner West students and families!(Travel is not provided by the school)

All Skinner students are encouraged to come have a fun time with other Skinner families!
CLICK HERE for the updated 1) ski registration form and 2) gift card form.
return to top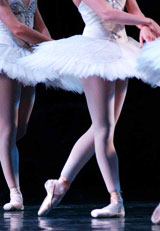 CPS Regional Dance and Theatre Day (FREE)
Do you know a student who has interest in the performing arts? Sign them up for the first-ever CPS Regional Dance and Theatre Day! Students will have the opportunity to take up to 4 different workshops in everything from hip-hop, samba, ballet, and African dance to storytelling, musical theatre, acting, and improvisation! And it's free!
Date: Saturday, February 9, 2013
For Grades: Kindergarden-8th
Time: 9:00am-1:30pm (Check-in begins at 9am, workshops begin at 9:30am and are approximately one hour in length. Plan on staying for the All-City Regional Performance showcasing All-City Regional Ensembles in Dance, Theatre and Music at 2pm visit www.cpsarts.org for more info.)
Locations: (Each site will offer different workshops by performing artists and arts organizations-visit www.cpsarts.org for more information. Choose one site below to attend.)
North/Northwest Site: Carl Schurz High School, 3601 N. Milwaukee Ave.
Southwest Site: Kelly High School, 4136 S. California Ave.
South/Far South Site: Harold Washington Elementary, 9130 S. University Ave.

For more information or to help a student apply, visit www.cpsarts.org or click on this flyer HERE

Email us at allcityarts@cps.edu with the following:
Student(s) name(s)
Student(s) school(s)
Student(s) grade(s)
Site you'd like to attend (Schurz, Kelly, or H. Washington)
Don't have access to a computer? Give us a call at 773-553-2170 and we can take your RSVP over the phone!
return to top
Take the 2013-14 CPS School Calendar Survey- Your Voice is Important!
Take the survey by clicking HERE
Chicago Public Schools (CPS) and the Chicago Teachers Union (CTU) are working collaboratively to develop a single-track calendar for all schools next year and we need your input to ensure that it reflects the best interests of all students and their families. The new calendar will do away with the District's two-track schedule and give students across the District the same start and end dates and days off. This means that families who currently have children enrolled in separate track schools will be able to plan for both vacation time and child care needs while their children are out of school.
In addition to aligning all schools with start and end dates as well as vacation time, a unified calendar will allow for far better planning among principals, teachers and families and support a better structure for implementing a more rigorous curriculum and intervention for students in need.
The new calendar would go into effect next school year and your feedback as parents is a vital part of the development process. Please take a few minutes to complete this brief survey so that you can help inform our decisions going forward. We ask that you complete the survey by January 11, 2013.
Click HERE for to take the survey
Note: In order to complete the survey, you will need to enter a student ID number. Your child's ID number can be found on all progress reports and student report cards, or by visiting the Manage Students page in the CPS Parent Portal. If you are unable to locate your child's ID number, please contact the school for assistance
return to top

Career and Technical Education Program Application Due January 15th
Beginning fall 2013, Jones College Preparatory High School, 700 S. State St., will offer a Career and Technical Education (CTE) program in Pre-Engineering
and Pre-Law. The CTE program will open at the ninth grade and add one grade each year until it serves grades 9-12. Applicants will be selected based on
standardized test scores and final (cumulative) grades from the 2011-2012 school year.
The deadline to submit the form is
Box Tops from Around the World!
Box Tops are being counted up, and the winners will be announced after winter break. Thank you to everyone who brought in Box Tops- keep saving!

Next semester, Skinner will be participating in a "Where in the World?" Box Top Challenge. Families are asked to contact friends and family living outside of Chicago and request them to mail in a few Box Tops to fill our map. The goal is for students to collect Box Tops from all 50 states, and maybe even other countries. This activity will be tying in with geographical and multicultural activities that several grades will be doing in library. A large world map will be posted outside the library, and cities/states/countries will be "flagged" as the envelopes are delivered. This will be a fun way for students to learn geography as they help their school!
Please have friends and family help reach our goal of all 50 states by sending one (or more!) Box Tops to Skinner West, along with a note stating where the Box Tops are coming from, and the name and room number of your student(s).
Envelopes can be mailed to:
Skinner West Elementary School
c/o Kelly Ranftl
1260 W. Adams St.
Chicago, Il 60607
USA