Weekly Update
Friday, Jan. 18

"Dress As Your Favorite Literary Character"
Little Caesar's Pizza Fundraiser Due
Monday, Jan. 21
Martin Luther King Jr. Holiday
Wednesday, Jan. 23
FOSW Walk-A-Thon
Kickoff Meeting
8:45
Cafeteria
Movie Afternoon:
Madagascar Grades 3-5
3:30-5:30
Free
Thursday Jan. 24
5/6 and 7/8 Basketball Game at Skinner
Payment Due

Friday, January 25th

Caught You Doing Something Good
Assemblies
Order you Customized School Uniform or Spirit Wear
HERE
(Discount Code
BT445 to save $9 on your order)
Neighborhood News
What's Happening in the West Loop? Visit the
==================
Did you miss last week's Week-At-A-Glance e-newsletter? Click here to catch up on a must-read!
==================
Does your Superstar have an accomplishment or honorable mention you would like to submit to the newsletter?
Reply to this email or email us at skinnerwest@gmail.com.
==================
ONGOING FUNDRAISERS
Are you supporting Skinner through these NO additional cost fundraisers?
SUPPORT OUR SCHOOL and Share this with Family and Friends!
Box Tops/ Labels for Education
Collect everyday labels from groceries to earn points and funds for our school library


e-Scrip (Dominick's & other retailers)
Visit
www.escrip.com
to designate your eScrip accounts to Mark T. Skinner. A percentage of your purchases go to the school. However, you must renew your e-Scrip
annually
. Look out for special bonus days too!
Target
1% goes to Skinner on ALL purchases made with Target Card (additional 5% all purchases for you!)
Designate Skinner Classical as your school
Mamapedia
5% of purchases go to Mark T. Skinner Classical School (Code A5BY)
=====================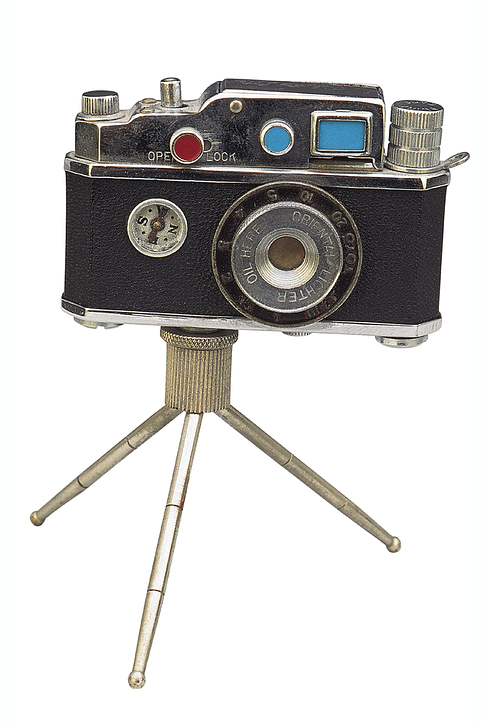 Please submit pictures from any Skinner West events (concerts, parties, presentations etc) to skinnerwest@gmail.com.
We prefer .jpg or .gif files of up to 350kb.
We also have a Skinner West Shutterfly Account.
New Articles:
Repeat Articles and Updates
Greetings Skinner Family,
Please click
here
to view my latest Principal's Report that was presented on January 15, 2013 at the Local School Council Meeting Meeting.
Deborah M. Clark
Principal
LSC News
Congratulations to our newest member of the Skinner Local School Council, community representative Patricia (Patti) Mocco. Ms. Mocco has lived in in the West Loop since 1999 and currently serves as the president of the 1000 Washington Lofts Condo Association Board and a CAPS 1212 Beat Facilitator. The LSC looks forward to working with Ms. Mocco and benefitting from her longstanding West Loop roots.

This awesome technology based reading program, aligned to Common Core Standards ,with differentiated reading levels, non-fiction text based on your child's lexile reading level is coming soon to Skinner! More information to follow next week !


Thanks to Skinner Community and State Farm-
Skinner Gains Technology
Thank you to the generous donations of Skinner families, Skinner Superstars benefit in 2013 from new technology.
Thank you to the many parents who organized together and purchased needed technology items for their classrooms. In addition to several new tablets that were presented to grateful teachers during the holidays, a special thanks to --
the parents in Ms. Schroeder's kindergarten room for their purchase of an AVer F30 document camera!
In addition to the holiday technology gifts, 70
new laptop computers and 2 rolling carts are up and running. All Skinner classrooms and grades will use these laptops. These laptops and carts were purchased with Skinner technology funds from CPS and the $25,000 State Farm grant that was awarded to Skinner at the end of last year. (click here for past story) As a result of the Skinner community responding to the call for votes, our Skinner Superstars are benefiting every day from this new technology.
"Caught You Doing Something Good"
Assembly--Friday, January 25th
Has your child received a purple slip this year? If your student has received a purple slip from their teacher, be especially proud of them!
When our Skinner staff witnesses your student doing a good deed, being proactive, or being especially well-behaved, as examples, your Superstar receives a purple slip. That slip enters your child into a raffle that may be selected during the "Caught You Doing Something Good" assembly. It's our way of commending and recognizing "Superstar" behavior that their peers can aspire to achieve. Students love it! On January 25th the excitement at Skinner will be high as the raffle winners are drawn and announced. Congratulations to all purple slip recipients!
Volunteer Spot
VOLUNTEER SPOT
Looking to fulfill your 2013 New Year Resolution to volunteer more? Have an hour or two to help out at your child's school?
Look below for ways to volunteer and check back weekly in the Volunteer Spot for new opportunities to get involved.
Wednesday, 1/30-
Volunteers Needed
Noon to 6 to assist with the PTO's Little Caesar's Fundraiser pizza order pick-up. Contact Stephanie Majca at s_majca@hotmail.com to volunteer.
Friday, 2/8 - Pizza Day volunteers needed during lunch hours to assist with helping pass out pizza slices to our Skinner students. Contact Ms. Mellos at mellosv@yahoo.com to volunteer.
Every Day
- Volunteers are always needed and welcomed!
Skinner West is in need of parent volunteers to assist with lunch and recess supervision during all lunch periods. No need to schedule ahead of time.
Please check in with the security desk for instructions upon arrival.
Skinner Yearbook News

Time to get your copy of the 2011-12 Yearbook

Time to submit your photos for the 2012-13 Yearbook


The Skinner West Yearbooks capturing all the best moments from last school year (2011-12) are now in stock and available for
purchase for $25. Click here for the form to fill out to get your copy now!
Also, Ms. Growe -our yearbook chair- needs your classroom photos from all the Skinner events that took place from the first day of school back in September 2012 to this week. Please submit your photos (of field trips, concerts, holiday festivities, history fair, or classrooms in action) to your child's homeroom teacher. Each classroom should submit a flashdrive with their photos to Ms. Growe by JANUARY 25th.
The flashdrive will be returned after the yearbook company uploads the photos. There will be an additional
collection for late winter/spring photos at the end of April.
Thank you for helping us preserve your child's Skinner memories!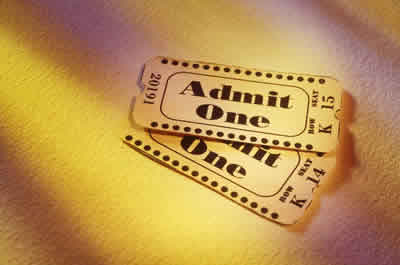 Skinner Grades 3-5: Movie Afternoon


The Skinner
3rd, 4th and 5th grade students are invited to attend a FREE movie afternoon at Skinner on Wednesday, January 23rd from 3:30-5:30. This event is sponsored by the Skinner Student Council. The cost for the movie is free and students will be able to purchase treats. Students must have a parent sign a permission slip to attend.
No School on Monday January 21st in observance of Dr. Martin Luther King Jr. Day
.


Congratulations to Mr. Chau's 4th Grade Class!
Mr. Chau's class sold the most popcorn during the PTO's popcorn fundraiser in December- raising over $1000 for Skinner West School. As a result, Mr. Chau's class won a free pizza party. The profits from this fundraiser-as well the other PTO fundraisers this year- go to support all Skinner students and Skinner programs. Thank you to all the parents who participated!

Basketball Updates
This week, the Skinner Girls 5th/6th Grade Basketball Team won their season opener 6-4 against Herbert. According to Ms. Mellos, the team's coach, the girls opened the season with strong defense and rebounding. They are a great force to be reckoned with on the court. Good luck in the next game!
The Boys 5th/6th Grade and 7th/8th Grade Basektball Teams won their games against Smyth. The 5th/6th Grade Team won 24-18 and the 7th/8th Grade Team won 59-55 in overtime.
Come out and cheer the Skinner Boys Basketball Team on:
Next games are January 18th in the Skinner Gym for the Boys Basketball Kickoff Games and then January 23rd at Herbert School.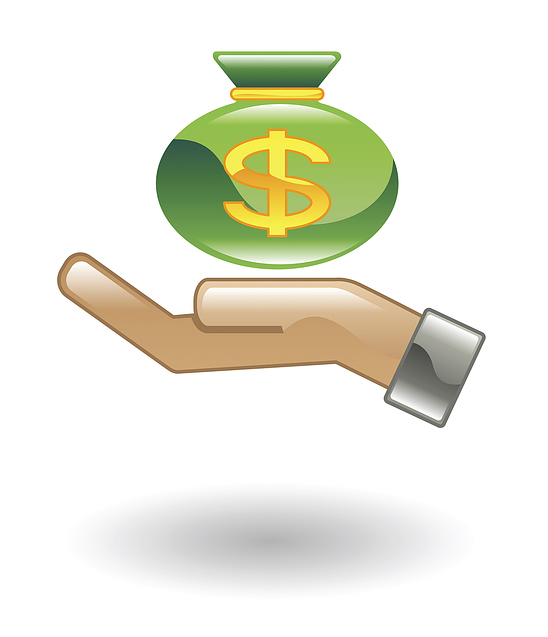 Money Smart Kid Essay Contest


The Federal Reserve Bank of Chicago is again sponsoring the Money Smart Kid Essay Contest, which allows 5th-8th graders the opportunities to win a $5,000 scholarship. Click
here
for the flyer to learn more about the Money Smart Kid Essay Contest and for an application. All essays and applications must be submitted to the Federal Reserve Bank by
March 21, 2013.
In addition to the flyer and application, for more information go to :
http://www.chicagofed.org/webpages/education/msw/competition_resources.cfm
This year's essay question is: What is the difference between an investment and an expense? What would be a good investment in your community and why? Please discuss who would benefit from this investment.
FOSW Walk-a-Thon Kickoff Meeting
SAVE THE DATE- Wed, Jan 23th 8:45am
All are Encouraged to Attend!
Friends of Skinner West (FOSW) is looking for volunteers who want to help plan for our Annual Walk-a-thon this Spring (date TBD). FOSW is designed to support the school through volunteerism and fundraising. It is our goal to help meet and exceed the needs of the school improvement plan, while nurturing our students through extra curricular activities and educational opportunities.
Last year's Walk-a-Thon raised over $16,000!
Proceeds have helped provide funding for technology: Promethean Interactive white boards and Elmos help ALL of our students use technology to assist in their learning. Whiteboards provide the ability to present multimedia material that is verbal, visual, auditory, and interactive, which is essential to drawing today's students into the subject matter. A key benefit is boosting student motivation and participation.
So, we need your help! We need your ideas, energy and planning skills to make this year's Walk-a-Thon as successful as they have been in the past. We welcome everyone to attend and share your skills/ ideas, identify sponsorship opportunities (food and/or funds), or simply to donate your time.
FOSW Walk-a-Thon Meeting
When: Wednesday, January 23rd, 8:45am
Where: Cafeteria
Questions? marlasedler@gmail.com
SAVE THE DATE: Gallery 111 Art Show
Feb 8th (5-7pm)
Skinner West Gallery 111 Art Show
Who: All Skinner West students, families, and friends
When: Friday, February 8th, 5pm to 7pm
Where: Skinner West 2nd Floor
Cost: Free to Attend; Pizza, etc available for purchase
For the past five years, Gallery 111 has hosted a student art show in gallery spaces around the city with our very own Skinner West students' art work. In recent years, we have transformed our second floor at Skinner into a gallery-like setting to view the work. We include all kinds of mediums: painting, drawing, sculpture, photography, video, mobiles, etc. The majority of artworks are entered into the show & ten finalists are chosen by a panel of art patrons. The finalists work will be printed as cards that will be sold to raise funds for Gallery 111 programming & to help purchase supplies for the music and art department.
STAR Payments
Due No Later than January 24th!
It's that time again! Stop by the STAR program table to be sure you are up-to-date with your STAR payments!
Make your payments via check or debit/ credit card (in person payment only, plus processing charges)
Quarterly ($450 -1st child, $350 ea. add'l child)
Semester ($875 -1st child, $675 ea. add'l child)
Also, 2nd semester program schedules will begin on Monday, Feb 4th. More details to come.
Click HERE for program information. Any questions, please contact swstarprogram@gmail.com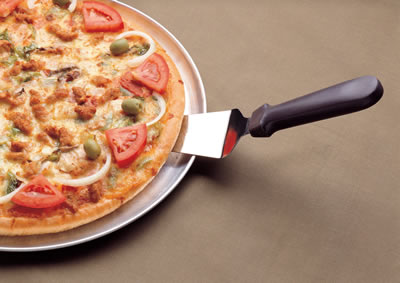 PTO Little Caesar's Pizza Fundraiser
Pizza fundraiser orders have been extended to this Friday, January 18th.
No late orders will be taken to ensure on time for Super Bowl Sunday.
** NEW PICKUP TIMES** Orders will be ready for pickup on Wednesday, January 30th, 2pm - 6pm in the gym. Volunteers needed to assist with pickup.
Skinner Fifth Annual Ski and Splash Day-

January 18th Last Day to Sign Up
The 5th Annual Skinner Ski and Splash Day is on Friday, February 1, 2013, 10 AM to 10 PM at the Grand Geneva Timber Ridge Resort. This event is open to all Skinner West students and families!
Friday, January 18th is the final day to submit ski trip forms. Payments will not be accepted after Friday.
For all those Skinner families who already signed up, there will be confirmation email sent to you the last week of January with final details.
See you on the slopes!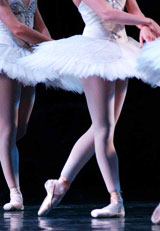 CPS Regional Dance and Theatre Day (FREE)
Do you know a student who has interest in the performing arts? Sign them up for the first-ever CPS Regional Dance and Theatre Day! Students will have the opportunity to take up to 4 different workshops in everything from hip-hop, samba, ballet, and African dance to storytelling, musical theatre, acting, and improvisation! And it's free!
Date: Saturday, February 9, 2013
For Grades: Kindergarden-8th
Time: 9:00am-1:30pm (Check-in begins at 9am, workshops begin at 9:30am and are approximately one hour in length. Plan on staying for the All-City Regional Performance showcasing All-City Regional Ensembles in Dance, Theatre and Music at 2pm visit www.cpsarts.org for more info.)
Locations: (Each site will offer different workshops by performing artists and arts organizations-visit www.cpsarts.org for more information. Choose one site below to attend.)
North/Northwest Site: Carl Schurz High School, 3601 N. Milwaukee Ave.
Southwest Site: Kelly High School, 4136 S. California Ave.
South/Far South Site: Harold Washington Elementary, 9130 S. University Ave.

For more information or to help a student apply, visit www.cpsarts.org or click on this flyer HERE

Email us at allcityarts@cps.edu with the following:
Student(s) name(s)
Student(s) school(s)
Student(s) grade(s)
Site you'd like to attend (Schurz, Kelly, or H. Washington)
Don't have access to a computer? Give us a call at 773-553-2170 and we can take your RSVP over the phone!
return to top
Box Tops from Around the World!
Box Tops are being counted up, and the winners will be announced after winter break. Thank you to everyone who brought in Box Tops- keep saving!

Next semester, Skinner will be participating in a "Where in the World?" Box Top Challenge. Families are asked to contact friends and family living outside of Chicago and request them to mail in a few Box Tops to fill our map. The goal is for students to collect Box Tops from all 50 states, and maybe even other countries. This activity will be tying in with geographical and multicultural activities that several grades will be doing in library. A large world map will be posted outside the library, and cities/states/countries will be "flagged" as the envelopes are delivered. This will be a fun way for students to learn geography as they help their school!
Please have friends and family help reach our goal of all 50 states by sending one (or more!) Box Tops to Skinner West, along with a note stating where the Box Tops are coming from, and the name and room number of your student(s).
Envelopes can be mailed to:
Skinner West Elementary School
c/o Kelly Ranftl
1260 W. Adams St.
Chicago, Il 60607
USA