Weekly Update
Tuesday, Jan. 8
LSC Communications Meeting
(Call dropped after 10 minutes of inactivity)

Thursday,

Jan. 10



LSC Facilities Meeting
Front Office

Friday, Jan. 11
PTO
Little Caesar's Pizza Fundraiser Due
Registration, Payment and Gift Card Orders Due
Last Day to Take CPS Calendar Survey
Order you Customized School Uniform or Spirit Wear
HERE
(Discount Code
BT445 to save $9 on your order)
Neighborhood News
What's Happening in the West Loop? Visit the
==================
Did you miss last week's Week-At-A-Glance e-newsletter? Click here to catch up on a must-read!
==================
Does your Superstar have an accomplishment or honorable mention you would like to submit to the newsletter?
Reply to this email or email us at skinnerwest@gmail.com.
==================
ONGOING FUNDRAISERS
Are you supporting Skinner through these NO additional cost fundraisers?
SUPPORT OUR SCHOOL and Share this with Family and Friends!
Box Tops/ Labels for Education
Collect everyday labels from groceries to earn points and funds for our school library


e-Scrip (Dominick's & other retailers)
Visit
www.escrip.com
to designate your eScrip accounts to Mark T. Skinner. A percentage of your purchases go to the school. However, you must renew your e-Scrip
annually
. Look out for special bonus days too!
Target
1% goes to Skinner on ALL purchases made with Target Card (additional 5% all purchases for you!)
Designate Skinner Classical as your school
Mamapedia
5% of purchases go to Mark T. Skinner Classical School (Code A5BY)
=====================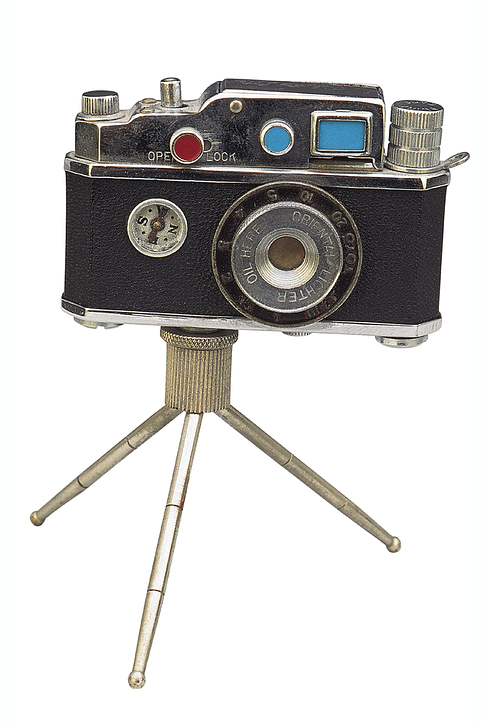 Please submit pictures from any Skinner West events (concerts, parties, presentations etc) to skinnerwest@gmail.com.
We prefer .jpg or .gif files of up to 350kb.
We also have a Skinner West Shutterfly Account.
Click on the link to advance to the article you wish to read!
New Articles:
Repeat Articles and Updates
Skinner Fifth Annual Ski and Splash Day

Forms are Due Jan 11th
**UPDATED PRICING AND FORMS**
The 5th Annual Skinner Ski and Splash Day has been set for Friday, February 1, 2013, 10 AM to 10 PM at the Grand Geneva Timber Ridge Resort.
Start booking your hotel room if you plan to stay overnight. Special rates are available, but rooms will sell out!
Complete & submit the form with payment for ski lessons and lift tickets. These are due January 11th. NO EXCEPTIONS!

Plan your visit and purchase gift cards from Skinner by January 11th (see attached form)!

9% of all purchases turn into a cash fundraiser for the school! Gift cards can be used on hotel rooms, food and amenities on site (excludes lift tickets and lessons)

This event is open to all Skinner West students and families!(Travel is not provided by the school)

All Skinner students are encouraged to come have a fun time with other Skinner families!
CLICK HERE
for the save the date flyer for a quick overview.
CLICK HERE
for the 1) ski registration form and 2) gift card form.
return to top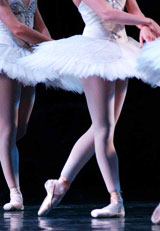 CPS Regional Dance and Theatre Day (FREE)
Do you know a student who has interest in the performing arts? Sign them up for the first-ever CPS Regional Dance and Theatre Day! Students will have the opportunity to take up to 4 different workshops in everything from hip-hop, samba, ballet, and African dance to storytelling, musical theatre, acting, and improvisation! And it's free!
Date: Saturday, February 9, 2013
For Grades: Kindergarden-8th
Time: 9:00am-1:30pm (Check-in begins at 9am, workshops begin at 9:30am and are approximately one hour in length. Plan on staying for the All-City Regional Performance showcasing All-City Regional Ensembles in Dance, Theatre and Music at 2pm visit www.cpsarts.org for more info.)
Locations: (Each site will offer different workshops by performing artists and arts organizations-visit www.cpsarts.org for more information. Choose one site below to attend.)
North/Northwest Site: Carl Schurz High School, 3601 N. Milwaukee Ave.
Southwest Site: Kelly High School, 4136 S. California Ave.
South/Far South Site: Harold Washington Elementary, 9130 S. University Ave.

For more information or to help a student apply, visit www.cpsarts.org or click on this flyer HERE

Email us at allcityarts@cps.edu with the following:
Student(s) name(s)
Student(s) school(s)
Student(s) grade(s)
Site you'd like to attend (Schurz, Kelly, or H. Washington)
Don't have access to a computer? Give us a call at 773-553-2170 and we can take your RSVP over the phone!
return to top
Take the 2013-14 CPS School Calendar Survey- Your Voice is Important!
Take the survey by clicking HERE
Chicago Public Schools (CPS) and the Chicago Teachers Union (CTU) are working collaboratively to develop a single-track calendar for all schools next year and we need your input to ensure that it reflects the best interests of all students and their families. The new calendar will do away with the District's two-track schedule and give students across the District the same start and end dates and days off. This means that families who currently have children enrolled in separate track schools will be able to plan for both vacation time and child care needs while their children are out of school.
In addition to aligning all schools with start and end dates as well as vacation time, a unified calendar will allow for far better planning among principals, teachers and families and support a better structure for implementing a more rigorous curriculum and intervention for students in need.
The new calendar would go into effect next school year and your feedback as parents is a vital part of the development process. Please take a few minutes to complete this brief survey so that you can help inform our decisions going forward. We ask that you complete the survey by January 11, 2013.
Click HERE for to take the survey
Note: In order to complete the survey, you will need to enter a student ID number. Your child's ID number can be found on all progress reports and student report cards, or by visiting the Manage Students page in the CPS Parent Portal. If you are unable to locate your child's ID number, please contact the school for assistance
return to top

Career and Technical Education Program Application Due January 15th
Beginning fall 2013, Jones College Preparatory High School, 700 S. State St., will offer a Career and Technical Education (CTE) program in Pre-Engineering
and Pre-Law. The CTE program will open at the ninth grade and add one grade each year until it serves grades 9-12. Applicants will be selected based on
standardized test scores and final (cumulative) grades from the 2011-2012 school year.
The deadline to submit the form is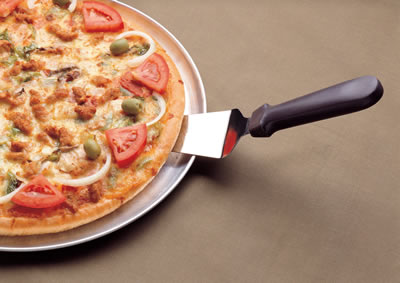 PTO Little Caesar's Pizza Fundraiser
Be on the lookout for the Little Caesar's Pizza Fundraiser!
Catalog and forms are being sent home by Friday, December 21st

Orders and checks made out to Skinner PTO are due back on Friday, January 11th

Pizzas will arrive January 30th, just in time for SUPER BOWL SUNDAY!!

Skinner PTO is ra

ising money for school insurance, classroom activities and supplies (toners).

Skinner earns up to $5.00 for every kit sold.

The Top Selling Class will get a pizza lunch!! Look for other incentives on your fundraising package.
Box Tops from Around the World!
Box Tops are being counted up, and the winners will be announced after winter break. Thank you to everyone who brought in Box Tops- keep saving!

Next semester, Skinner will be participating in a "Where in the World?" Box Top Challenge. Families are asked to contact friends and family living outside of Chicago and request them to mail in a few Box Tops to fill our map. The goal is for students to collect Box Tops from all 50 states, and maybe even other countries. This activity will be tying in with geographical and multicultural activities that several grades will be doing in library. A large world map will be posted outside the library, and cities/states/countries will be "flagged" as the envelopes are delivered. This will be a fun way for students to learn geography as they help their school!
Please have friends and family help reach our goal of all 50 states by sending one (or more!) Box Tops to Skinner West, along with a note stating where the Box Tops are coming from, and the name and room number of your student(s).
Envelopes can be mailed to:
Skinner West Elementary School
c/o Kelly Ranftl
1260 W. Adams St.
Chicago, Il 60607
USA
Absent from School?
Bring a Note when You Return
With increased absences due to illnesses, we want to remind you of the official policy that Students should comply to:
If your child is absent, please provide your teacher a note with a parent's or doctor's signature in order to receive an excused absence. This is mandatory to receive an excused absence
A phone call to our main office is strictly optional
You may receive a recorded phone call from CPS indicating that your student is absent.
According to the CPS promotion policy, 3rd, 6th, and 8th grade students will NOT be promoted to the next grade level if they have more than 9 unexcused absences.
Click HERE to review the promotion and absentee policy
If you know in advance your child will be absent, please work with your teacher to make up missed time.