Weekly Update
Monday, Oct. 22
Kids DOC Day
Bring your completed Kids ID form and receive a free ID card


Thursday, Oct. 25
Picture Day
Friday, Oct. 26
Birthday Book Club Forms Due

Pizza Day
Neighborhood News


What's Happening in the West Loop? Visit the

==================
Did you miss last week's Week-At-A-Glance e-newsletter? Click here to catch up on a must-read!
==================
Does your Superstar have an accomplishment or honorable mention you would like to submit to the newsletter?
Reply to this email or email us at skinnerwest@gmail.com.
==================
ONGOING FUNDRAISERS
Are you supporting Skinner through these NO additional cost fundraisers?
SUPPORT OUR SCHOOL and Share this with Family and Friends!
Box Tops/ Labels for Education
Collect everyday labels from groceries to earn points and funds for our school library


e-Scrip (Dominick's & other retailers)
Visit
www.escrip.com
to designate your eScrip accounts to Mark T. Skinner. A percentage of your purchases go to the school. However, you must renew your e-Scrip
annually
. Look out for special bonus days too!
Target
1% goes to Skinner on ALL purchases made with Target Card (additional 5% all purchases for you!)
Designate Skinner Classical as your school
Mamapedia
5% of purchases go to Mark T. Skinner Classical School (Code A5BY)
=====================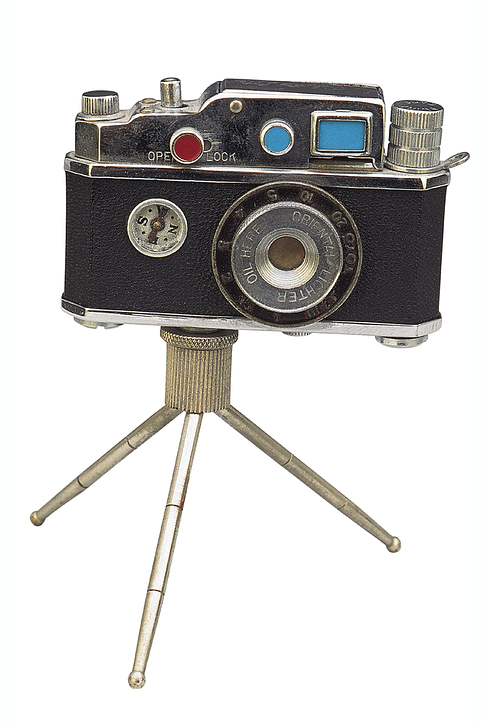 Please submit pictures from any Skinner West events (concerts, parties, presentations etc) to skinnerwest@gmail.com.
We prefer .jpg or .gif files of up to 350kb.
Click on the link to advance to the article you wish to read!
New Articles:
Repeat Articles and Updates:
Local School Council Meeting
Principal's Report
Deborah M. Clark,
Principal
Congratulations to our new Local School Council Parent representative, Mike Halleron. Mr. Halleron previously served as community representative for 5 years on the Skinner West Local School Council. He will serve as parent representative for the next 2 years, replacing the position previous held by Kathy Ash.

Our next LSC meeting is scheduled for Tuesday, November 20th at 6:30pm. All parents and community members are welcome to attend.
The Skinner West PTO is hosting a KIDS DOC day on
Monday, October 22, 2012
, during school hours. This is a FREE service for all Skinner West Superstars. Your child will be given an identification card with a picture and their finger print.
If you would like to participate in this program or learn more about it, please clic

k here,

fill out the form, and have your child bring it with them to school on the morning of Monday October 22nd!
Click
here
to view flyers that were sent home with your child.
Pre-School Scholastic Book Fair
It's no trick.... A good book is a real treat!
Families with kids pre-school age and younger are invited to visit the Pre-School Book Fair October 31st at Little Skinner from 8:15-3:15. Little Skinner is located at 225 S. Aberdeen, a few blocks room Skinner West. The Book Fair will have many great options for young readers, including favorite characters, non-fiction, and award winning titles.
If you can't make it to the Pre-School Book Fair, you can shop online from October 25th-November 5th. Visit our Pre-School Book Fair website at: http://bookfairs.scholastic.com/homepage/skinnerwestclassicalschool. Select Skinner West as your school, and your order will ship to the school at no extra cost.

Skinner West Fall Book Fair is coming soon ...Save the dates!
The K-8th Book fair will be held in the Skinner West Library from November 15-23. Volunteers are needed each day to assist the students as they shop, restock the books, and help keep the fair running smoothly.
Volunteers are also needed to help set up the fair.
The set up date will most likely be November 14, but will be confirmed soon.
Skinner West's space experiment is featured in the Illinois Institute of Technology's IIT Magazine. Click here to view the article.
Room Parents Still Needed

Parental involvement can really help to improve the school and will help to complete the circle of support surrounding our children at the school. So far 33 parents have volunteered. We still need parent volunteers to

serve as Room Parents. We are going to provide you with templates to make this job easy, and rewarding. Please volunteer if you are in one of the following rooms by emailing the Room Parent Coodinator, LaToya

Price-Childs at skinnerwestroomparent@gmail.com
.
3rd Grade, Room 222 Schildmeyer

4th Grade, Room 317 Howlett

6th Grade, Room 319 Sendoun

7th Grade, Room 323 Fitzsimmons

8th Grade, Room 320 Mellos

Upper Grade Special Education, Room 313 Werner

Spanish, Room 316 Alvizuri

Spanish, Room 124 Hernandez

Mandarin, Room 211 Jean Kong

Science, Room 226 Kori Milroy

Music, Room 311 Mary Lisa Maatouk

Art, Room 201 Jacqueline Bovit

Library, Room 300 Kelly Rantfl

The Greater Chicago Area Chinese community will be hosting a concert of "SYGQ" ("Ask the Sky and the Earth") at Chicago Symphony Hall

We welcome you to join us for this concert.
"SYGQ" is a Chinese cantata that commemorates the 40th anniversary of the "sent-down youth" movement during the China's Cultural Revolution. The concert also presents Chinese historical music from well-known musicians: Er Nie, Zhiqiu Xia, and Xinghai Xian's famous"Yellow River Piano concerto". The concert features an orchestra of 100 musicians from the Youth Symphony of DuPage, and a combined chorus of 200 vocalists from Chinese choral groups including Chicago, St. Louis, Indiana, Connecticut, and Washington DC. Award winning conductor Meng-Kong Tham, who is also the Music Director of the Youth Symphony of DuPage will conduct the concert.


Your support to this event is greatly appreciated.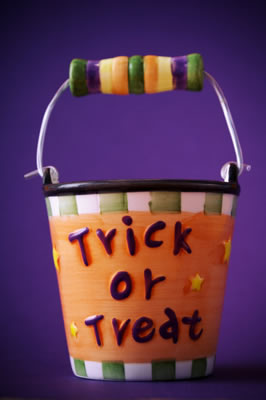 Trick-or-Treat on Madison Street

Come out and enjoy Halloween festivities right here in the West Loop on Saturday, October 20, 2012, with the West Loop Community Organization. Click
here
for more details.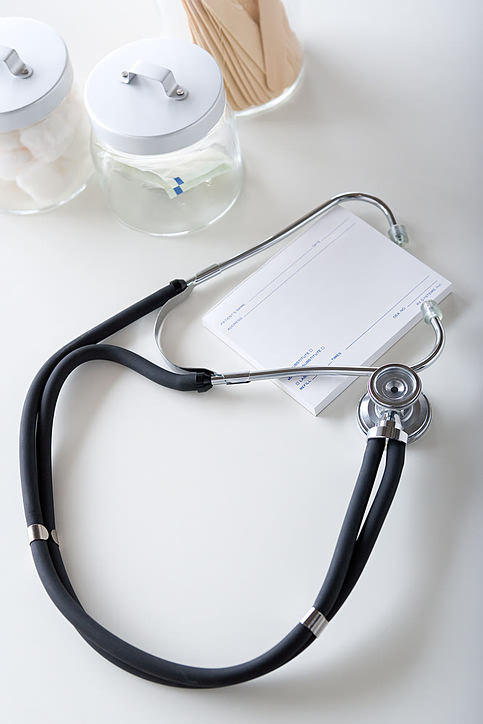 Dear Parents, Guardians and Caregivers:
The Illinois State Board of Education (ISBE) has a medical compliance goal for
immunizations of
students enrolled in Chicago Public Schools
of 90 percent. The deadline to reach this goal was October 15, 2012. We are asking parents to make sure their child is medically compliant by the state deadline. If you haven't done so, please make sure they are compliant as soon as possible. I
f your child's appointment is past the October 15 deadline, please provide a copy of the appointment card/notice to your school nurse as soon as possible.

(Please note: One new requirement is that 6th graders must get their T-DAP whooping cough booster.)
We thank you for your assistance in providing a safe and healthy learning environment for all of our students!

For further questions, please contact the school nurse at (773) 534-7790 or City of Chicago Information via phone at 311.
CPS Updated School Calendar

CPS has approved a new school calendar. Note that dates have changed due to the new agreement between CPS and the Chicago Teachers Union.

Please refer to the new CPS schedule
HERE
of key full and half days off and post this schedule. There are many changes to the schedule which include additional half days off and a revised winter break, spring break and makeup days due to the strike. We recommend that you print this schedule for planning future days off.
Thank you to the parents who have been helping to shelve books!

Help is needed throughout the whole year

, and any amount of time is appreciated. Ten minutes can make a difference!
Skinner West Birthday Book Club
Dedicate a book to the Skinner West Library in honor of your child!
Honor your child's birthday by dedicating a book to our school library. Have something else to celebrate? Books can be dedicated to honor a student's accomplishments, a graduation, or in remembrance of a loved one. Just contact Ms. Ranftl!
How does the Birthday Book Club work?
If you want to participate, complete the form that is attached here.
Send it with $15.00 cash or check made payable to Skinner West .Send the money in an envelope to library labeled: Ms. Ranftl-Birthday Book Club. Forms are due Oct. 26th. If you do not receive a confirmation email by Nov. 2nd, please email Ms. Ranftl. We don't want anyone being

missed!

The $15 includes the price of a new hardcover book and all processing costs.
Birthday Book Club selection will occur twice a year. August-December birthdays will select books on November 27th (the week of many author birthdays- Mark Twain, C. S. Lewis, Marc Brown, and Madeline L'Engie!) and January-July birthdays will select books on March 5th (the week of the great Dr. Seuss' birthday!).
A bookplate including your child's name and birthday will be attached to the front page of the book.
The book will be checked out to your child first to take home and share with your family before it is returned to share with our school. From then on, every child who reads the book will know what great support your family has given to the library!
This is a great way to honor your child and help our library! If you have any questions, please contact Ms. Ranftl at kranftl@gmail.com.
SelectivePrep Registration Open
Selective Prep is a program that prepares sixth and eighth-grade students to take the high school entrance exams. According to Ingrid Byrd, an 8th Grade parent here at Skinner West, after taking the SelectivePrep class,
"My older daughter's standardized test scores improved and she achieved 99th percentiles for the high school exam. She currently attends Walter Payton College Prep."
SelectivePrep offers the only classroom program in Chicago to help students prepare for the Academic Center Admissions test. The Admissions Test is an aptitude test containing unusual problems that assess your child's ability to recognize figural, mathematical and verbal relationships. This test is one third of the score required for admissions to an Academic Center.
Classes at Skinner will start on Monday, November 5th and run for 6 sessions from 3:45 PM - 5:45 PM. We will need a minimum of 9 students to run the class at Skinner - so please spread the word. Click here to register.
One third of the entrance score is determined by your child's performance on the Selective Enrollment High School Entrance Exam. SelectivePrep offers an intensive program to help prepare students for the Selective Enrollment Entrance Exam. SelectivePrep's course will review all the Exam's Reading, Math, Language, and Vocabulary topics and discuss optimal test taking techniques. Included in this program is a Study Guide containing extensive content review and exercises. Classes at Skinner will start on Thursday, October 25th and run for 8 sessions from 3:45 PM - 5:45 PM. We will need a minimum of 9 students to run the class at Skinner - so please spread the word. Click here to register.
Do your online shopping through the Box Top Marketplace!

Do you shop online for your family, for gifts, or for your business/company's supplies? If so, please shop

through the Box Top Market Place, and earn eBoxTops with your purchases. Several parents already use the Market Place for their families and work places, and have been very successful at earning Box Tops for Skinner West!
See participating businesses here:
http://www.boxtops4education.com/Image.aspx?id=6511
Here's how-
Make sure you are registered for the Box Tops website (

www.boxtops4education.com

)

Click this link: http://www.boxtops4education.com/earn/marketplace
Choose from over 175 stores, including Staples, Office Max, Office Depot, Apple, iTunes, Target, 1-800-Flowers, many clothing stores for children and adults, photo websites, and travel sites.

Shop as usual, and earn Box tops for Skinner West.

Send a printout of the Box Tops you earned in the Market Place to school with your child so his or her class receives credit.
The 2013-2014 application process is now open for elementary magnet, selective enrollment and high school offerings. Click
here
to obtain more details.
To view upcoming Open House dates, click
here
.

Buy Halloween costumes at wholesale prices and support Skinner West at the same time.
This year, Friends of Skinner West (FOSW) is sponsoring is a Halloween costume fundraiser where you can select from 1000's of costumes at wholesale price, while 15% of your purchase goes back to Skinner.
Click here
to learn more. Be sure to use Promo Code FUN1499 at checkout.
Thank you for your support.



Support Skinner West Pre-School's Mixed Bag Designs Fundraiser
Here's a fundraiser where style, fashion and fun come together with sustainability. Through this fundraiser you have the opportunity to purchase eco-friendly products, give back to our
school AND help the environment!
Click here
for more details.