Weekly Update
Friday, Oct. 26
Birthday Book Club Forms Due


Monday, Oct. 29
Progress Reports Will Be Sent Home
(We apologize for the delay due to technical glitches in our CPS IMPACT system.)

Student Council Campaign Week Begins


Wednesday, Oct. 31
Skinner Pre-School Book Fair
8:15 am - 3:15 pm
Location: 225 S. Aberdeen
Book Fair Is Open To All

Halloween Parade (K-4th)
Begins @ 10:00 am


Thursday, Nov. 1
Student Council Assembly
Candidates Will Be Giving Their Speeches


Friday, Nov. 2
Pizza Day
(This has been rescheduled from the original date of Friday, October 26th.)
Neighborhood News


What's Happening in the West Loop? Visit the

==================
Did you miss last week's Week-At-A-Glance e-newsletter? Click here to catch up on a must-read!
==================
Does your Superstar have an accomplishment or honorable mention you would like to submit to the newsletter?
Reply to this email or email us at skinnerwest@gmail.com.
==================
ONGOING FUNDRAISERS
Are you supporting Skinner through these NO additional cost fundraisers?
SUPPORT OUR SCHOOL and Share this with Family and Friends!
Box Tops/ Labels for Education
Collect everyday labels from groceries to earn points and funds for our school library


e-Scrip (Dominick's & other retailers)
Visit
www.escrip.com
to designate your eScrip accounts to Mark T. Skinner. A percentage of your purchases go to the school. However, you must renew your e-Scrip
annually
. Look out for special bonus days too!
Target
1% goes to Skinner on ALL purchases made with Target Card (additional 5% all purchases for you!)
Designate Skinner Classical as your school
Mamapedia
5% of purchases go to Mark T. Skinner Classical School (Code A5BY)
=====================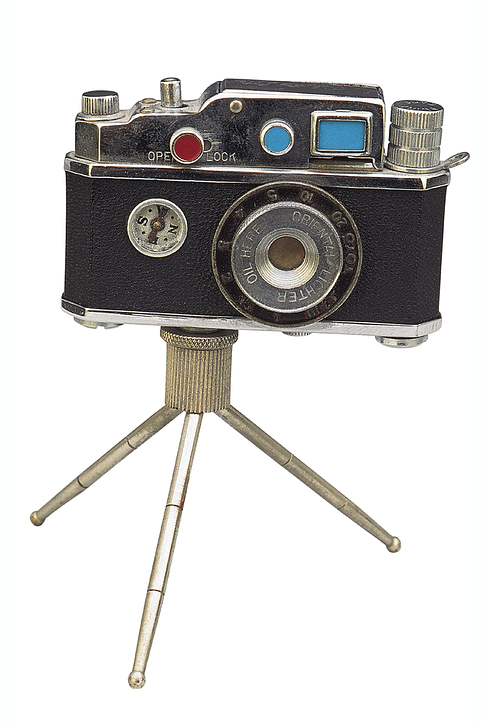 Please submit pictures from any Skinner West events (concerts, parties, presentations etc) to skinnerwest@gmail.com.
We prefer .jpg or .gif files of up to 350kb.
Click on the link to advance to the article you wish to read!
New Articles:
Repeat Articles and Updates:
The Student Council would like to announce its campaign week as the week of October 29 through November 2. During this week, the upper grade students running for positions on the Student Council will be putting up posters, handing out flyers, and trying to earn the votes of all Superstars in grades 3-8. The week will culminate on Thursday with all candidates taking the time to prepare and speak at two assemblies. There will be one for students in grades 3-5 and another for students in grades 6-8. Skinner will have its election on November 6 the same day as the 2012 Presidential election!

On Wednesday, October 31st, there will be a Halloween Parade for grades K-4 ONLY (Other grades will be invited to come outside and watch from the sidelines but is optional as to whether or not each teacher will allow it).
Weather permitting, students in grades K-4 will march around the outside length of the field and the park in costume. This will be the best time for parents to take pictures.
The parade will take place beginning at 10:00 am and times will be staggered so the spectators can enjoy viewing each class.
Grades K-1st, as well as Ms. O'Brien's class, will begin at 10:00 am.
Grades 2-3rd will head out at 10:15 am.
4th grade will head out at 10:30 am.
In the case of rain, we will stick to what we have done in the past and march from classroom to classroom.
Parties within the classroom will have times that vary depending on schedules, so please speak with your child's teacher about start times.
STAR After School Program Update
There will be no STAR after school program on
Friday, November 9th
due to a half day of school.
STAR quarterly payments are due
no later than
Friday, November 9th
. Please bring a check to insure a spot for your child. Please stop by the STAR program desk or contact
swstarprogram@gmail.com
if you have any questions.
Don't put all your eggs in one basket!! Remember, there are several ways for a sibling to enroll into Skinner for K-4th grades for the 2013-2014 school year. One is through applying for the Classical Program by completing the Selective Enrollment Application for Elementary Schools. The second is through completing a separate application (Options for Knowledge Standard Elementary Application) for the lottery for the neighborhood/magnet component of Skinner West. Both applications must be received by the Office of Academic Enhancement by Friday, December 14, 2012 via the online process at www.apply.cps.edu or by paper application. Best wishes to all of our siblings who will be participating in the testing and /or lottery process for enrollment.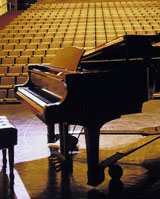 Primary Chorus Solo Auditions Are Coming Up Soon!!!
Auditions for this year's holiday concert will be starting this Friday through November 7th. The full schedule is listed below. For more information, you can go to Ms. Maatouk's webpage at
https://sites.google.com/site/skinnerwestmusic/home
.
Fri. Oct. 26

-- BELLS: 8:00 to 8:30AM or 3:30 TO 4:00PM
Season of Bells (Pianists only, please!) Get the music in advance

Mon. Oct. 29

-- 3rd grade SINGERS: 8:00 to 8:30AM or
3:30 TO 4:00PM
The Holly and the Ivy; A Child of Peace; 'Zat you, Santa Claus?

Tues. Oct. 30

-- 3rd grade Hip Hop Reindeer DANCERS
8:00 to 8:30AM

Wed. Oct 31

-- 2nd grade SINGERS: 8:00 to 8:30AM or
3:30 TO 4:00PM

The Holly and the Ivy; A Child of Peace; Santa Claus Got Stuck in My Chimney

Thurs. Nov 1

-- 2nd grade Hip Hop Reindeer DANCERS
8:00 to 8:30AM

Fri. Nov 2

-- 1st grade SINGERS: 8:00 to 8:30AM or 3:30
to 4:00PM

I Want a Hippopotamus for Christmas

Mon. Nov. 5

-- 2nd & 3rd grade SPEAKERS: 8:00 to
8:30AM or 3:30 to 4:00PM

Hanukkah, Kwanzaa, Child of Peace

Tues. Nov. 6

-- 2nd & 3rd grade Mambo DANCERS &
SANTAS: 8:00 to 8:30AM

Wed. Nov. 7

-- 1st grade Hip Hop Reindeer DANCERS:
8:00 to 8:30AM

The Skinner Forum/PTO Entertainment Book Fundraiser began this week and runs until November 6th. An Entertainment Book, priced at $30, was sent home with every Skinner Superstar along with a flyer outlining the program and incentives. For every book sold, you are not only raising money for Skinner programs such as Study Island, your child has a chance to win a Wii! See the flyer for a list of additional prizes!


If anyone is not interested or unable to sell the Entertainment Book, please return the book back to school with your child before November 6th.

The PTO thanks you for your continued support.

All Skinner Families: SAVE THE DATE for the first Family Fun Night this year-
Friday, November 30th
. The PTO is sponsoring a Game and LEGO Night that will be held at Skinner School and all families are invited! Please look for details to follow in the next few weeks.
Back in August and September, many parents voted on the "Give with Target" Facebook campaign, where each vote enabled our school to earn $1. Over 600 votes were collected for Skinner West and we have recently received our ~$600 in Target gift cards to use towards needs of the school. Thanks to your votes, we have been able to purchase necessities not covered in the school budget including 3 vacuum cleaners, coat racks and other supplies to keep our school organized and clean. We will also be purchasing gift cards to use towards the "Caught You Doing Something Good" program, which rewards students who are nominated by teachers and staff for proactively good behavior. Look for this event in the coming months.
As a reminder, parents are encouraged to designate Skinner #45950 as your school with your Target credit card.
www.target.com/tcoe
. Not only does the school earn 1% back for every purchase, you receive a 5% discount for all purchases. In addition to the $600 grant mentioned above, we have earned about $1,500 to date from the Target Take Charge of Education program.
Pre-School Scholastic Book Fair
It's no trick.... A good book is a real treat!
Families with kids pre-school age and younger are invited to visit the Pre-School Book Fair October 31st at Little Skinner from 8:15-3:15. Little Skinner is located at 225 S. Aberdeen, a few blocks room Skinner West. The Book Fair will have many great options for young readers, including favorite characters, non-fiction, and award winning titles.
If you can't make it to the Pre-School Book Fair, you can shop online from October 25th-November 5th. Visit our Pre-School Book Fair website at: http://bookfairs.scholastic.com/homepage/skinnerwestclassicalschool. Select Skinner West as your school, and your order will ship to the school at no extra cost.

Skinner West Fall Book Fair is coming soon ...Save the dates!
The K-8th Book fair will be held in the Skinner West Library from November 15-21. Volunteers are needed each day to assist the students as they shop, restock the books, and help keep the fair running smoothly.
Volunteers are also needed to help set up the fair.
The set up date will most likely be November 14, but will be confirmed soon.
Thank you to the parents who have been helping to shelve books!

Help is needed throughout the whole year

, and any amount of time is appreciated. Ten minutes can make a difference!
Skinner West Birthday Book Club
Dedicate a book to the Skinner West Library in honor of your child!
Honor your child's birthday by dedicating a book to our school library. Have something else to celebrate? Books can be dedicated to honor a student's accomplishments, a graduation, or in remembrance of a loved one. Just contact Ms. Ranftl!
How does the Birthday Book Club work?
If you want to participate, complete the form that is attached here.
Send it with $15.00 cash or check made payable to Skinner West .Send the money in an envelope to library labeled: Ms. Ranftl-Birthday Book Club. Forms are due Oct. 26th. If you do not receive a confirmation email by Nov. 2nd, please email Ms. Ranftl. We don't want anyone being

missed!

The $15 includes the price of a new hardcover book and all processing costs.
Birthday Book Club selection will occur twice a year. August-December birthdays will select books on November 27th (the week of many author birthdays- Mark Twain, C. S. Lewis, Marc Brown, and Madeline L'Engie!) and January-July birthdays will select books on March 5th (the week of the great Dr. Seuss' birthday!).
A bookplate including your child's name and birthday will be attached to the front page of the book.
The book will be checked out to your child first to take home and share with your family before it is returned to share with our school. From then on, every child who reads the book will know what great support your family has given to the library!
This is a great way to honor your child and help our library! If you have any questions, please contact Ms. Ranftl at kranftl@gmail.com.
Do your online shopping through the Box Top Marketplace!

Do you shop online for your family, for gifts, or for your business/company's supplies? If so, please shop

through the Box Top Market Place, and earn eBoxTops with your purchases. Several parents already use the Market Place for their families and work places, and have been very successful at earning Box Tops for Skinner West!
See participating businesses here:
http://www.boxtops4education.com/Image.aspx?id=6511
Here's how-
Make sure you are registered for the Box Tops website (

www.boxtops4education.com

)

Click this link: http://www.boxtops4education.com/earn/marketplace
Choose from over 175 stores, including Staples, Office Max, Office Depot, Apple, iTunes, Target, 1-800-Flowers, many clothing stores for children and adults, photo websites, and travel sites.

Shop as usual, and earn Box tops for Skinner West.

Send a printout of the Box Tops you earned in the Market Place to school with your child so his or her class receives credit.
Room Parents Still Needed

Parental involvement can really help to improve the school and will help to complete the circle of support surrounding our children at the school. So far 33 parents have volunteered. We still need parent volunteers to

serve as Room Parents. We are going to provide you with templates to make this job easy, and rewarding. Please volunteer if you are in one of the following rooms by emailing the Room Parent Coodinator, LaToya

Price-Childs at skinnerwestroomparent@gmail.com
.
3rd Grade, Room 222 Schildmeyer

4th Grade, Room 317 Howlett

6th Grade, Room 319 Sendoun

7th Grade, Room 323 Fitzsimmons

8th Grade, Room 320 Mellos

Upper Grade Special Education, Room 313 Werner

Spanish, Room 316 Alvizuri

Spanish, Room 124 Hernandez

Mandarin, Room 211 Jean Kong

Science, Room 226 Kori Milroy

Music, Room 311 Mary Lisa Maatouk

Art, Room 201 Jacqueline Bovit

Library, Room 300 Kelly Rantfl

The Greater Chicago Area Chinese community will be hosting a concert of "SYGQ" ("Ask the Sky and the Earth") at Chicago Symphony Hall

We welcome you to join us for this concert.
"SYGQ" is a Chinese cantata that commemorates the 40th anniversary of the "sent-down youth" movement during the China's Cultural Revolution. The concert also presents Chinese historical music from well-known musicians: Er Nie, Zhiqiu Xia, and Xinghai Xian's famous"Yellow River Piano concerto". The concert features an orchestra of 100 musicians from the Youth Symphony of DuPage, and a combined chorus of 200 vocalists from Chinese choral groups including Chicago, St. Louis, Indiana, Connecticut, and Washington DC. Award winning conductor Meng-Kong Tham, who is also the Music Director of the Youth Symphony of DuPage will conduct the concert.


Your support to this event is greatly appreciated.
The 2013-2014 application process is now open for elementary magnet, selective enrollment and high school offerings. Click
here
to obtain more details.
To view upcoming Open House dates, click
here
.

Buy Halloween costumes at wholesale prices and support Skinner West at the same time.
This year, Friends of Skinner West (FOSW) is sponsoring is a Halloween costume fundraiser where you can select from 1000's of costumes at wholesale price, while 15% of your purchase goes back to Skinner.
Click here
to learn more. Be sure to use Promo Code FUN1499 at checkout.
Thank you for your support.



Support Skinner West Pre-School's Mixed Bag Designs Fundraiser
Here's a fundraiser where style, fashion and fun come together with sustainability. Through this fundraiser you have the opportunity to purchase eco-friendly products, give back to our
school AND help the environment!
Click here
for more details.