Weekly Update
Nov. 15 - 21
Library Book Fair
except Nov 20th til 6pm
Friday, Nov. 16
Open House for Prospective Kindergarten thru 5th Grade Parents
Tuesday, Nov. 20
Wednesday, Nov. 21
Robert Crown Health Center
Thursday, Nov. 22
Friday, November 23
Neighborhood News


What's Happening in the West Loop? Visit the

==================
Did you miss last week's Week-At-A-Glance e-newsletter? Click here to catch up on a must-read!
==================
Does your Superstar have an accomplishment or honorable mention you would like to submit to the newsletter?
Reply to this email or email us at skinnerwest@gmail.com.
==================
ONGOING FUNDRAISERS
Are you supporting Skinner through these NO additional cost fundraisers?
SUPPORT OUR SCHOOL and Share this with Family and Friends!
Box Tops/ Labels for Education
Collect everyday labels from groceries to earn points and funds for our school library


e-Scrip (Dominick's & other retailers)
Visit
www.escrip.com
to designate your eScrip accounts to Mark T. Skinner. A percentage of your purchases go to the school. However, you must renew your e-Scrip
annually
. Look out for special bonus days too!
Target
1% goes to Skinner on ALL purchases made with Target Card (additional 5% all purchases for you!)
Designate Skinner Classical as your school
Mamapedia
5% of purchases go to Mark T. Skinner Classical School (Code A5BY)
=====================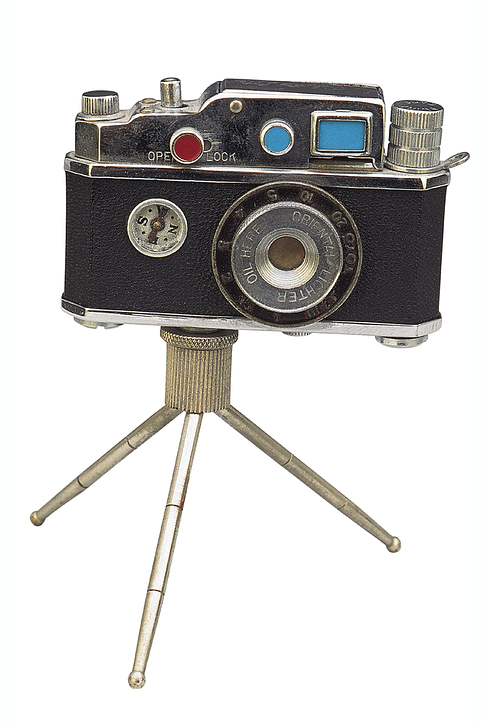 Please submit pictures from any Skinner West events (concerts, parties, presentations etc) to skinnerwest@gmail.com.
We prefer .jpg or .gif files of up to 350kb.
Click on the link to advance to the article you wish to read!
New Articles:
Family Fun Night- Nov. 30th: Invitation and Call to Action for Clubs and Organizations of the School
Support Our Singing Superstars!
Gallery 111 News
Repeat Articles and Updates:
New on SkinnerSuperstars.org (click on each link):
Family Fun Night- November 30th
Invitation and Call to Action for Clubs and Organizations of the School
Come out with your family for some SERIOUS FAMILY FUN at the Skinner West Family Fun Lego and Game Night on Friday, November 30th from 4:00-7:00 PM! We will have games and you can bring your favorite game to share. This Family Fun Night will bring the fun and excitement of popular TV shows like "Family Feud" and "Do You Think You're Smarter Than a Fifth Grader" to Skinner West. In addition, players will compete in good old fashioned games like Life, Monopoly, Connect 4, Yahtzee, Scrabble and Sorry. But don't miss the x-box video game competitions, wii dance area and karaoke. Get creative in the lego construction zone, see the lego racetrack and watch a lego movie. Family Fun Night is FREE and open to everyone. Our only rule is that children must be accompanied by adults. Mark your calendars for FRIDAY, November 30th at Skinner West.
We still need volunteers to make this night a success. Parents are encouraged to volunteer!
Room Parents thank you for organizing your classroom to host a booth!
CLUBS AND ORGANIZATIONS of the school, please sign up to host a game or lego booth at the Fun Night. This includes: Girls and Boys Basketball, Dance Club, Glee Club, PTO, Gallery 111, Chess Club, Brownie Troop, Cheerleading and any other clubs/activities at the School. Please sign up to host a table at family fun night. This is a school-wide activity and we want to make sure that every organization and class help to make it a success.
Click HERE to volunteer. Or go to:
www.signupgenius.com/go/5080A48ABAB22A57-family.
Support our Singing Superstars!

Mark your calendar to attend these December concert dates to see our Superstars perform!
Monday, 12/10 Primary Chorus (2nd and 3rd Grades only) at Block 37 mall, 1 PM concert
Tuesday, 12/11 Primary Chorus (2nd and 3rd Grades only) at City Hall, 12 noon concert
Monday , 12/17 Primary Chorus JR (1st grade only) at Block 37 mall, 1 PM concert
Wednesday, 12/19 Music House Winter Concert at Skinner West, TBD
Thursday, 12/20
Chorus Winter Concert at Skinner West, TBD
Look for more concert dates in upcoming newsletters!
Support our Chorus program and bring home beautiful poinsettias! The Holiday Poinsettia Sale has begun and runs until Wednesday, December 5th. For every $12 plant sold, our school makes a $4 profit! Poinsettias can be brought home December 20th or 21st.
Click HERE for the
poinsettia sale flyer!
Order Skinner PE Uniforms Now- Wear by December 3rd!

The PE 2012-13 Uniform Sale is underway. PE Uniforms are MANDATORY for all students.
The goal is to have all Skinner students in their PE Uniforms by

December 3rd

.
Students in grades K-5 must wear their PE uniform to school on their designated PE day(s). Upper grade students (grades 6-8) are allowed to change into their PE uniforms in the first 5 minutes of their PE class time, but have to change back into their regular clothes on their own time.
To order Skinner PE Uniforms for this year- or additional Skinner apparel- go to:
All orders must be placed on the website. Clothing purchased with our logo is acceptable for PE class. You can also go to the "Select Activity" drop down menu and select the "Phys. Ed" option. PE Uniforms need to be in Skinner school colors, either all purple or purple/gold, or they can be CPS uniform colors of navy blue and white.
If you have any questions about the PE Uniform, the flyer, or the school policy, please contact your child's PE teacher: Mr. Johnson (K, 1, 5-8th grades) at rdjohn3@gmail.com or Ms. Westendorf (K, 1,2-4) at joywesty@hotmail.com.
Support the Arts: Gallery 111

Support the Arts! Join Gallery 111 at their next meeting, Tuesday November 20th from 3:30 to 4:30 in the Art Room. Gallery 111 is an organization within Skinner West that is run by parents, teachers and community volunteers that strive to provide approximately $20,000 in arts programming on an annual basis to every student at Skinner West.
Gallery 111 would like to extend an extra BIG thanks to Carole Hennessy and the Hughes Foundation for their generous grant and continued support of the arts at Skinner West!
Gallery 111 would also like to thank everyone who bought a Gallery 111 shirt on report card day. The sales team- which included Maya M, Isabelle K., Chloe K.(all pictured above), and Eloise K.- raised $400! There are still some Gallery 111 shirts for sale. If interested in buying a shirt and helping Gallery 111 meet their goal of raising $480 for two field trip buses, please send a check to Ms. Bovit in the art room addressed to "Gallery 111." Youth sizes t-shirts cost $15 and adult sizes cost $20.
Skinner Scholastic Fall Book Fair--Volunteers Needed
The K-8th Book fair will be held in the Skinner West Library from November 15-21, 8:45-3:30 daily, open until 6:00 on November 20th. Students will visit the book fair with their class during the regular library period.
Volunteers are needed each day to assist the students as they shop, restock the books, and help keep the fair running smoothly. We are especially in need of volunteers on Friday, November 16th, and the mornings of Monday, November 19th and Tuesday, November 20th.
Please email Ms. Ranftl at kranftl@gmail.com if you are able to help at any time November 15th-November 21st.
Student Council Election Results
Congratulations to all newly elected members of the 2012-2013 Student Council, pictured above. Each classroom in grades 3-8 elected two Student Council Representatives. On Election Day, every student in grades 3-8 cast their ballot for this year's officers. The Student Council officers for 2012-13 are:
Room Parents
Skinner West now has 42 parents who have signed up to be Room Parents for this year! A special thanks goes out to all of them for having the courage and desire to take on such an important role at the school.
We currently still need Room Parents in the following rooms:
-
Mrs. Fitzsimmons
, 7th grade, Room 323
-
Mrs. Mellos
, 8th grade, Room 320
Please contact the Room Parent Coordinator, LaToya Price-Childs, at skinnerwestroomparent@gmail.com if you are interested.
Click HERE for list of the 2012-13 Room Parents.


2011-12 Skinner West Yearbooks on Sale Now
The 2011-12 Skinner West Yearbooks are in and ready for you to purchase! They are colorful, memorable, and in stock now! The cost for a yearbook to commemorate your Superstar's 2011-12 school year is $30.00. See Mrs. Clark, our principal, to get your copy.
Parents there are a number of congestion flow problems occurring on the Monroe Street side because parents are parking and leaving their cars for extended periods of time during the 8-9am morning drop-off. Please know that the drop off area is NOT intended for long term parking. It is NOT intended as an area for parents to park while they escort their children to their classroom. It is intended as a "Kiss-N-Go" area - this means that:
Parents make sure that your child is ready to exit your car when pulling up to the drop off area: they have their bookbag, lunch box, coat, hats, gloves, etc.;

Drive up to the drop off area;

Parents remain in your cars;

Kiss your kids while they're in the car;

The kids jump out and

...you drive away.
Please do not stay longer then the time needed to watch your son or daughter walk into the school. Please don't drop your child off in the middle of street and don't block the alley or park in the alley when you're dropping off your kids. Due to the large amount of traffic occurring during drop off, parents are requested to follow this procedure. Please inform your caregivers and private transportation services of this request. We need to keep this area clear so that all parents have a place to pull up to drop off their kids. If you need to come into the school or you want to stay with your child until 8:30 - please find parking on the street in an area other than the drop off area.
We are trying to make sure that volunteers are available to assist with drop off. We are extremely grateful to parent, Jamal Ali , for helping us out with drop-off assistance for the past two months. If you are interested in volunteering please email the volunteer coordinator at skinnerwest@gmail.com. We really need more volunteers in the morning to assist !



.
Box Tops Promotion:
Click to Earn Points for Skinner West

Earn $0.50 for Skinner with each click!
Spread the word... Fifty cents per person adds up very quickly!
Sign up and select Skinner West (zip code 60607) as your school

5 eBox Tops are donated to Skinner West for every click

And each click enters Skinner West for a chance at 250,000 extra box tops!
Comcast Internet Essentials Program

Comcast has a program called Internet Essentials that provides low cost internet access (only $9.95 a month); free internet training and opportunities to purchase low cost equipment for families with children who receive CPS free/reduced lunches.
Click HERE
for the flyer for further details or go to internetessentials.com.
2013-14 Application Process

The 2013-2014 application process is now open for elementary magnet, selective enrollment and high school offerings. Click
here
to obtain more details.
To view upcoming Open House dates, click
here
.
Siblings Entering Skinner?
Don't put all your eggs in one basket!! Remember, there are several ways for a sibling to enroll into Skinner for K-4th grades for the 2013-2014 school year. One is through applying for the Classical Program by completing the Selective Enrollment Application for Elementary Schools. The second is through completing a separate application (Options for Knowledge Standard Elementary Application) for the lottery for the neighborhood/magnet component of Skinner West. Both applications must be received by the Office of Academic Enhancement by Friday, December 14, 2012 via the online process at www.apply.cps.edu or by paper application. Best wishes to all of our siblings who will be participating in the testing and /or lottery process for enrollment.