Weekly Update
Thursday, Nov. 22
Friday, Nov. 23
Open House for Prospective 6th-8th Graders
Neighborhood News


What's Happening in the West Loop? Visit the

==================
Did you miss last week's Week-At-A-Glance e-newsletter? Click here to catch up on a must-read!
==================
Does your Superstar have an accomplishment or honorable mention you would like to submit to the newsletter?
Reply to this email or email us at skinnerwest@gmail.com.
==================
ONGOING FUNDRAISERS
Are you supporting Skinner through these NO additional cost fundraisers?
SUPPORT OUR SCHOOL and Share this with Family and Friends!
Box Tops/ Labels for Education
Collect everyday labels from groceries to earn points and funds for our school library


e-Scrip (Dominick's & other retailers)
Visit
www.escrip.com
to designate your eScrip accounts to Mark T. Skinner. A percentage of your purchases go to the school. However, you must renew your e-Scrip
annually
. Look out for special bonus days too!
Target
1% goes to Skinner on ALL purchases made with Target Card (additional 5% all purchases for you!)
Designate Skinner Classical as your school
Mamapedia
5% of purchases go to Mark T. Skinner Classical School (Code A5BY)
=====================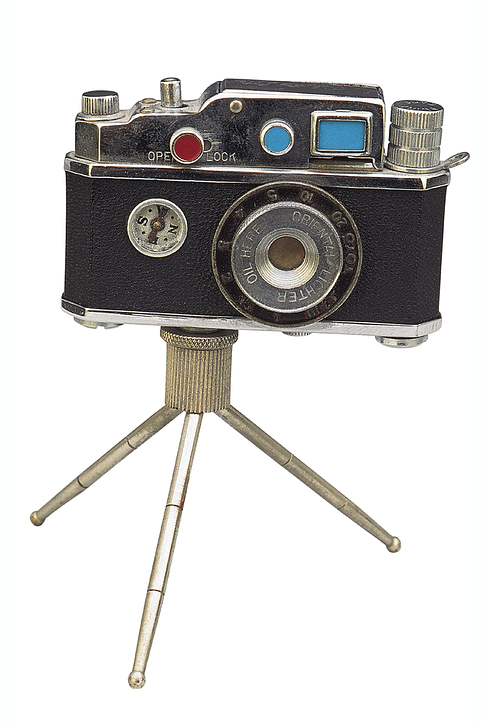 Please submit pictures from any Skinner West events (concerts, parties, presentations etc) to skinnerwest@gmail.com.
We prefer .jpg or .gif files of up to 350kb.
Click on the link to advance to the article you wish to read!
New Articles:
Repeat Articles and Updates:

We Are Thankful for ... Skinner Parents!

As we begin the Thanksgiving weekend, we want to take this time to thank ALL the wonderful parents who donate their time, talents, and money to make Skinner School a success. Every minute you volunteer and every dollar donated is very much appreciated. While we can't thank everyone for each and every effort, we want to send a special "Thank You" this week:

To Eric and Marla Sedler for their very generous donation to advance technology at Skinner West School.
To the Williams family for donating an IPAD 2 to Ms. Schildmeyer's 3rd grade class.
To the parents of Ms. Growe's kindergarten class for donating an I-Pad to assist in reading and math lessons.

To the parents of children in Ms. Kong's Mandarin Chinese Program for their $1,200 donation for the purchase of an Elmo, tablet pen, and additional supplies to further Mandarin instruction- and to the Mandarin Parent Committee who helped facilitate this donation.
To all the parents who have volunteered their time assisting in a classroom, chaperoning a field trip, running a school club, serving on a school committee - and especially those who volunteered during the morning drop-off, the lunch and recess hours where the extra eyes and hands are so needed!
We wish everyone in the Skinner West community a very Happy Thanksgiving!
Family FUUUUUUUUN Night:
We've Put Fun Back in Family Fun Night!
WOW!!!! That's all I can say. This Family Fun Night is going to be a BBBlasttttttt!!!! If you don't attend - you are going to miss out!!!!
A special "THANK YOU" goes out to the PTO for sponsoring the night, to the Skinner West Room Parents for coordinating classroom participation and to all the parents from classrooms throughout the school for all that they are doing to make this possible!
The Skinner West Family Fun Lego and Game Night will take place on Friday, November 30th from 4:00-7:00PM! We will have games and you can bring your favorite game to share. In addition, players will compete in good old fashioned games like Life, Monopoly, Connect 4, Yahtzee, Scrabble and Sorry. But don't miss the x-box video game competitions, Wii dance area and karaoke. Get creative in the Lego construction zone, see Lego demonstrations, compete on the Lego racetrack and watch a Lego movie. Tons of sports games and actions games that your kids will love!
Family Fun Night is FREE and open to EVERYONE:
Parents, teachers, staff, Skinner West students, Star After School Kids, Skinner Park District kids are all welcome. Family Fun Night is FREE, however, Pizza will be sold (no need to pre-order for this dinner):
1 slice & 1 little bottle of water for $3
2 slices & one little bottle of water for $5.00.
We need still need volunteers and donations to make this night a success:
Borrow a Karaoke Machine/Music
Any type of game (Loaned or Donated)
Prizes for the Booths
People to work/staff various stations
Lego Games (Loaned or Donated)
Bey Blades
Please volunteer or sign up to make a donation for the night at:
Support our Singing Superstars!

Mark your calendar to attend these December concert dates to see our Superstars perform! Note: a flyer was sent home last week, however the dates below and the attached flyers have the correct dates, times and grades.
SKINNER WEST PRIMARY
CHORUS 2012 PERFORMANCES
Saturday, 12/1
5:00 p.m. Mary Bartleme Park 115 S. Sagamon. 2nd and 3rd Grades only by RSVP.
Saturday, 12/8 3:30 p.m. Metra French Market. 1st through 3rd Grades only by RSVP.
Monday, 12/10
1:00 p.m., Block 37, 1st Grade only.
Tuesday, 12/11 12:00 Noon, City Hall, 2nd and 3rd Grades.
Wednesday, 12/12
Time TBD, CNA (private venue) Grades 2-3.
Monday, 12/17 1 p.m. performance, Block 37 mall, 108 N. State Street, 3rd grade only.
Thursday, 12/20 Skinner West Holiday Concert,
10 a.m., pre-K, kindergarten and Primary Chorus Jr. (1st Grade)
1:30 p.m. Primary Chorus (2nd and 3rd Grades) and Grades 4-6
Click HERE for 1st Grade Primary Chorus Jr. letter schedule.
Click HERE for 1st, 2nd and 3rd Grade Primary Chorus letter schedule.
Holiday Poinsettia Sale
Support our Chorus program and bring home beautiful poinsettias! The Holiday Poinsettia Sale has begun and runs until Wednesday, December 5th. For every $12 plant sold, our school makes a $4 profit! Poinsettias can be brought home December 20th or 21st.
Click HERE for the
poinsettia sale flyer!
Skinner West
Brownie Troop's Collection for Chicago's
Ronald McDonald House
Skinner West Second Grade Brownie Troop # 23000 is collecting donations for the new Ronald McDonald House near Lurie Children's Hospital. Ronald McDonald House Charities provide a "home away from home" to keep families of hospitalized children together during their greatest time of need.
Skinner's Brownie Troop is accepting donations now through Friday, December 14. Bring your donations to the library or any of the second grade classrooms. The Brownies will personally deliver them to the Ronald McDonald House.
Items needed include Gift Cards, individually wrapped snacks, toys, household staples (i.e., paper towels, hand soap, etc.) and postage stamps.
For a full list of items needed, and more details, click HERE
There will be Pizza Day on Friday, November 30 at lunch time to raise money for our 8th graders to travel to Washington D.C.
Pizza lunch must be pre-ordered by November 28th.
We need 5 parent volunteers to assist during lunchtime from 11 am to 1 pm for this Pizza Day. We are also in need of donations of napkins, paper plates, 16oz bottled water, and Capri Sun (or any brand juice pouch). If you are able to volunteer or donate please
contact Ms. Byrnes at binezbyrnes@gmail.com.
Skinner West Boys Basketball Update
This past weekend, the Skinner West Boys Basketball Team played their first exhibition games. In the first game against the French Fry team, the 2nd & 3rd grade boys handily won their game, 28 to 14. In the second game against the French Fry team, the 4th & 5th grade boys played a strong offensive and defensive game, but at the end, lost 29 to 28 in double overtime. The 7th and 8th grade team competed in the Whitney Young Best of the Best Tournament as well. They played a tough Ariel team and forced them into a double overtime game where Ariel won 68 to 61. Congratulations to our Superstars for all their teamwork and dedication.
Save the Date for the Fifth Annual Ski and Splash Day

The 5th Annual Skinner Ski and Splash Day has been set for Friday, February 1, 2013, 10 AM to 10 PM. Save the date for a fun and exciting day of skiing and/or waterpark at the Grand Geneva Timber Ridge Resort. This event is open to all Skinner West students!
Click
HERE
for more details
Skinner Popcorn Palace Fundraiser
The Skinner PTO is raising money to fund classroom activities and the Study Island computer program. Information was sent home this week with each student. The Popcorn Palace Fundraiser ends next week- Friday, November 30th.
The top selling classroom will win a pizza lunch for their class. Click
HERE
for the flyer with more details and a list of prize incentives.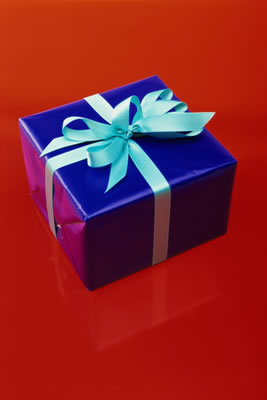 The PTO will be holding its annual holiday bazaar on Friday, December 7, 2012. The bazaar gives our Skinner Students an opportunity to go shopping for the holidays. Students can purchase items starting at 25 cents to give away as holiday presents to family and friends.
Please bring in your gently used items you no longer want or need to help Skinner raise funds for the school. Some examples of items to bring in: clothing (with tags on), books, toys, CDs, DVDs, and jewelry.
Last week, Gallery 111 sponsored a 7th grade field trip to House of Blues where the group was guided by "House of Blues" Educational Staff and also Skinner's very own Ms. Maatouk and Ms. Bovit. Students learned about American culture and history through an exploration of blues music and an impressive folk art collection.
The program combines visual arts with live music; connects arts and cultural content with other subjects; aligns content and learning activities with state educational standards; and supports teachers in integrating arts and cultural content into classroom curriculum. To learn more about the event, please visit:
http://www.ihobf.org/programming/blues-schoolhouse/
.
Thank you to all the students, teachers & parents who enjoyed a morning of art, music and donuts in support of our "Gallery 111 T-shirt Breakfast". It was a great time to get to know our new parents and to find out how we can further arts programming for Skinner students.
Save the Date Moms Night Out at DeCollage

Thursday, Dec. 13th
Save the Date for an Upcoming "Moms Night Out" on Thursday, December 13th at DeCollage, a women's boutique in the West Loop. More details to come in next week's newsletter!
Reminder: All Skinner Students Should Wear their PE Uniforms Starting December 3rd!

PE Uniforms are MANDATORY for all students.
The goal is to have all Skinner students in their PE Uniforms by

December 3rd

.
To order Skinner PE Uniforms for this year- or additional Skinner apparel- go to:
If you have any questions about the PE Uniform or the school policy, please contact your child's PE teacher: Mr. Johnson (K, 1, 5-8th grades) at rdjohn3@gmail.com or Ms. Westendorf (K, 1,2-4) at joywesty@hotmail.com.
2011-12 Skinner West Yearbooks on Sale Now
The 2011-12 Skinner West Yearbooks are in and ready for you to purchase! They are colorful, memorable, and in stock now! The cost for a yearbook to commemorate your Superstar's 2011-12 school year is $30.00. See Mrs. Clark, our principal, to get your copy.

.
Box Tops Promotion:
Click to Earn Points for Skinner West

Earn $0.50 for Skinner with each click!
Spread the word... Fifty cents per person adds up very quickly!
Sign up and select Skinner West (zip code 60607) as your school

5 eBox Tops are donated to Skinner West for every click

And each click enters Skinner West for a chance at 250,000 extra box tops!
2013-14 Application Process

The 2013-2014 application process is now open for elementary magnet, selective enrollment and high school offerings. Click
here
to obtain more details.
To view upcoming Open House dates, click
here
.
Siblings Entering Skinner?
Don't put all your eggs in one basket!! Remember, there are several ways for a sibling to enroll into Skinner for K-4th grades for the 2013-2014 school year. One is through applying for the Classical Program by completing the Selective Enrollment Application for Elementary Schools. The second is through completing a separate application (Options for Knowledge Standard Elementary Application) for the lottery for the neighborhood/magnet component of Skinner West. Both applications must be received by the Office of Academic Enhancement by Friday, December 14, 2012 via the online process at www.apply.cps.edu or by paper application. Best wishes to all of our siblings who will be participating in the testing and /or lottery process for enrollment.