Weekly Update
Friday, Dec. 14
Last Day for Brownie Troop Toy Donations
Applications Due for Selective Enrollment & Neighborhood Magnet
Siblings are encouraged to apply for both programs on separate applications.
Monday, Dec. 17
Tuesday, Dec. 18
PTO Meeting
5:30 pm
LSC Meeting
6:30 pm
Wednesday, Dec. 19
Music House Performance
10 am
Final Day for Canned Food Drive Donations
Progress Reports Distribution
Thursday, Dec. 20
PreK thru 1st Grade Holiday Concert
Friday, Dec. 21
Order you Customized School Uniform or Spirit Wear
HERE
(Discount Code
BT445 to save $9 on your order)
Neighborhood News
What's Happening in the West Loop? Visit the
==================
Did you miss last week's Week-At-A-Glance e-newsletter? Click here to catch up on a must-read!
==================
Does your Superstar have an accomplishment or honorable mention you would like to submit to the newsletter?
Reply to this email or email us at skinnerwest@gmail.com.
==================
ONGOING FUNDRAISERS
Are you supporting Skinner through these NO additional cost fundraisers?
SUPPORT OUR SCHOOL and Share this with Family and Friends!
Box Tops/ Labels for Education
Collect everyday labels from groceries to earn points and funds for our school library


e-Scrip (Dominick's & other retailers)
Visit
www.escrip.com
to designate your eScrip accounts to Mark T. Skinner. A percentage of your purchases go to the school. However, you must renew your e-Scrip
annually
. Look out for special bonus days too!
Target
1% goes to Skinner on ALL purchases made with Target Card (additional 5% all purchases for you!)
Designate Skinner Classical as your school
Mamapedia
5% of purchases go to Mark T. Skinner Classical School (Code A5BY)
=====================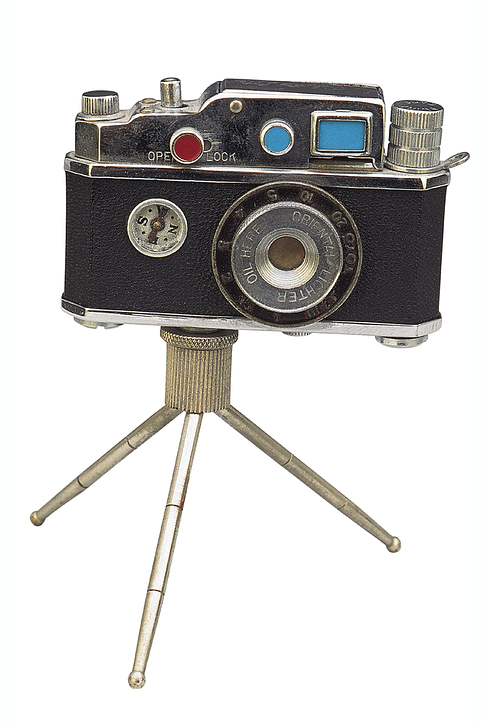 Please submit pictures from any Skinner West events (concerts, parties, presentations etc) to skinnerwest@gmail.com.
We prefer .jpg or .gif files of up to 350kb.
We also have a Skinner West Shutterfly Account.
Click on the link to advance to the article you wish to read!
New Articles:
Repeat Articles and Updates
Absent from School? Bring a Note when You Return
With increased absences due to illnesses, we want to remind you of the official policy that Students should comply to:
If your child is absent, please provide your teacher a note with a parent's or doctor's signature in order to receive an excused absence. This is mandatory to receive an excused absence
A phone call to our main office is strictly optional
You may receive a recorded phone call from CPS indicating that your student is absent.
According to the CPS promotion policy, 3rd, 6th, and 8th grade students will NOT be promoted to the next grade level if they have more than 9 unexcused absences.
Click HERE to review the promotion and absentee policy
If you know in advance your child will be absent, please work with your teacher to make up missed time.
Donations Needed for Mercy Home for Boys and Girls: School Supplies, Toiletries & Treats
The 4th graders in Mr. Cox (Room 312), Ms Howlett (Room 223) and Mr. Chau (Room 220) are participating in a community project to help our West Loop neighbors, Mercy Home for Boys and Girls. Mercy Home for Boys and Girls is a children's charity dedicated to provide a solution for at-risk children.
If you are able to donate, we are seeking the following donations no later than
Tuesday, Dec 18th
School supplies: notebooks, pencils, pens, folders, colored pencils, markers, highlighters, etc...

Toiletries: Shampoo, conditioner, body wash, soap, toothpaste, tooth brushes, etc...

Donate unopened treats that you may have left over from Halloween.
On Wed, Dec 19th, the students will be delivering care packages. Please consider donating to this worthy cause! Please dropoff items at Room 312. Thank you!
Pick Up Your $10 Coupon Cards for My Locker.net
Uniforms and school spirit wear are available year-round! Better yet, Coach Westendorf now has $10 coupon cards available for your next online purchase on MyLocker.net. Drop by to pick up your card today!
Skinner West LSC Community Representative Vacancy
The Skinner West Local School Council (LSC) has one community representative vacancy and invites interested candidates to apply.
The primary responsibilities of an LSC include approving how local school funds and resources are allocated, approving and monitoring the implementation of the annual Continuous Improvement Work Plan (CIWP), & hiring and evaluating the school's contract principal.
Eligible candidates must fulfill all of the following criteria: 1) live within the attendance area of Skinner West School (The School Attendance Boundary is listed on the Skinner West FAQ Website, click HERE to go to the site), 2) is not a parent or legal guardian of a child currently enrolled at Skinner West; and, 3) is not an employee of the Chicago Board of Education. The candidate must also be willing to subject themselves to a background check, in accordance with CPS rules. The commitment is to serve the remainder of the two year term which began on July 1, 2012.
Friday, December 14, 2012, 3:00 p.m. is the deadline for Skinner West candidates to submit the nomination packet, in person, to the Skinner West Main Office. A LSC 2012 Nomination Packet (Candidate Nomination Form, Criminal Conviction Disclosure Form, Telephone Disclosure Form, and optional Candidate Statement) may be obtained from Skinner West's Main Office, the Office of Local School Council Relations at 125 S. Clark, 5th floor, or at http://www.cps.edu/Pages/LSCElections.aspx.
All candidates are invited to present themselves at the December 18, 2012 Regular LSC Meeting, in the Skinner West Gym around 7:00 p.m. The Skinner West LSC intend to fill the community representative vacancy at the Dec. 18, 2012 Regular LSC Mtg.
KISS & GO: NO PARKING ON MONROE
There are currently repairs to the alley on the Monroe Street Side. Consequently, parents are unable to turn into the alley on Monroe. In an effort to eliminate congestion flow problems, please DO NOT PARK ON THE MONROE STREET SIDE. Do not leave your car for any period of time during the 8-9am morning drop-off. Please know that the drop off area is NOT intended for long term parking. It is NOT intended as an area for parents to park while they escort their children to their classroom. It is intended as a "Kiss-N-Go" area - this means that:
Parents make sure that your child is ready to exit your car when pulling up to the drop off area: they have their bookbag, lunch box, coat, hats, gloves, etc.;

Drive up to the drop off area;

Parents remain in your cars;

Kiss your kids while they're in the car;

The kids jump out and

...you drive away.
Please do not stay longer then the time needed to watch your son or daughter walk into the school. Please don't drop your child off in the middle of street and don't block the alley or park in the alley when you're dropping off your kids. Due to the large amount of traffic occurring during drop off, parents are requested to follow this procedure. Please inform your caregivers and private transportation services of this request. We need to keep this area clear so that all parents have a place to pull up to drop off their kids. If you need to come into the school or you want to stay with your child until 8:30 - please find parking on the street in an area other than the drop off area.
We are trying to make sure that volunteers are available to assist with drop off. If you are interested in volunteering, email the volunteer coordinator at skinnerwest@gmail.com. We really need more volunteers in the morning to assist!
Cold Weather Reminder - Update your Winter Wear!
As weather gets colder, please remember these important reminders:
Be sure your children are dressed appropriately for outdoor recess. Students will be going outside daily, conditions permitting. Make sure they have hats, mittens and warm outer garments. Please make sure that all garments are labeled with the students names.

For the younger students with emergency clothing already in their classrooms, please be sure you have weather appropriate clothes. Accidents and spills happen, so we want to keep our kids warm and healthy!
French Market Performance 12/8/12
Support Our Singing Superstars!
Final Days of Concerts

We had a fabulous week of holiday concerts at the French Market, City Hall, Block 37, and CNA !! Our Superstars were amazing! Many thanks to the organizations for welcoming our Superstars to share the gift of music!
Mark your calendar to attend the remaining December concert dates to see our Superstars perform! Remember to dress your Superstars in Black & Red!
SKINNER WEST CHORUS 2012 PERFORMANCES
Wednesday, 12/19 10 a.m

. Music House Concert - Gymnatorium
Featuring
Kindergarten through 6th grade violinists, and
4th through 8th grade guitarists of Rock Band.
Thursday, 12/20 Skinner West Holiday Concert - Gymnatorium
10 a.m., Pre-K, Kindergarten and Primary Chorus Jr. (1st)

1:30 p.m. Primary Chorus (2nd and 3rd Grades) & Grades

4-6

& Glee Club
Shutterbugs! Don't forget to forward your pictures to our Shutterfly account HERE:
http://skinnerwest.shutterfly.com/generalschoolpics
and to Ms Maatouck for her teacher page
Congratulations to Miss Wardanian's class, winners of the Poinsettia Sale Contest, and have invited Mr. Snowman to stay in their classroom for the winter. Congratulations, 116!
There's Still Time to Support the
3rd Graders Collect Food Donations for the Needy
Please Donate Generously through Dec. 19th
THANK YOU to for all the canned food donations! There's still time to donate, as the third graders (from Ms. Carlson, Mrs. Christiansen, & Mrs. Shildenmeyer's classes) are having a food drive to help feed Chicagoans in need of food this season. We need any canned food we can get...beans, canned fruit, vegetables, cereal, chili, jelly, macaroni and cheese, pasta sauce, soup, stew, and tuna. If you see any boxes in the lobby, and you have canned food, please put it in the boxes. Thank you for your support.
(Read
HERE
for more details about the 3rd graders' efforts!)
Sincerely,
Room 218 (Mrs. Christiansen's class)
Save the Date for the Fifth Annual Ski and Splash Day

The 5th Annual Skinner Ski and Splash Day has been set for Friday, February 1, 2013, 10 AM to 10 PM. Save the date for a fun and exciting day of skiing and/or waterpark at the Grand Geneva Timber Ridge Resort. This event is open to all Skinner West students!
Click
HERE
for more details
return to top