Weekly Update
Saturday, Dec. 8
Primary Chorus
1st thru 3rd grade
Open to Public
Metra French Market
131 N Clinton
3:30 pm
Monday, Dec. 10
Tuesday, Dec. 11
2nd & 3rd Grade Chorus
Open to Public
Noon
LSC Communications Committee Meeting
6:30pm
3rd Floor Library
Gallery 111 Meeting
City Winery
1200 W Randolph
7:30pm
Wednesday, Dec. 12
Thursday, Dec. 13
Friday, Dec. 14
for Selective Enrollment and Neighborhood Magnet
Order you Customized School Uniform or Spirit Wear
HERE
(Discount Code
BT445 to save $9 on your order)
Neighborhood News
What's Happening in the West Loop? Visit the
==================
Did you miss last week's Week-At-A-Glance e-newsletter? Click here to catch up on a must-read!
==================
Does your Superstar have an accomplishment or honorable mention you would like to submit to the newsletter?
Reply to this email or email us at skinnerwest@gmail.com.
==================
ONGOING FUNDRAISERS
Are you supporting Skinner through these NO additional cost fundraisers?
SUPPORT OUR SCHOOL and Share this with Family and Friends!
Box Tops/ Labels for Education
Collect everyday labels from groceries to earn points and funds for our school library


e-Scrip (Dominick's & other retailers)
Visit
www.escrip.com
to designate your eScrip accounts to Mark T. Skinner. A percentage of your purchases go to the school. However, you must renew your e-Scrip
annually
. Look out for special bonus days too!
Target
1% goes to Skinner on ALL purchases made with Target Card (additional 5% all purchases for you!)
Designate Skinner Classical as your school
Mamapedia
5% of purchases go to Mark T. Skinner Classical School (Code A5BY)
=====================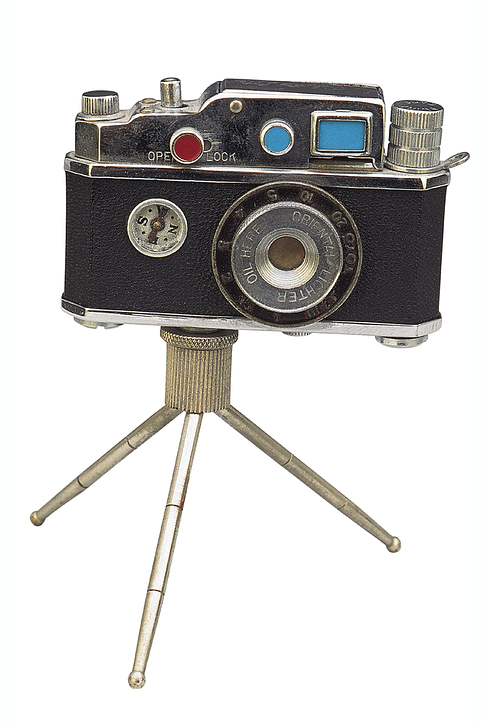 Please submit pictures from any Skinner West events (concerts, parties, presentations etc) to skinnerwest@gmail.com.
We prefer .jpg or .gif files of up to 350kb.
Click on the link to advance to the article you wish to read!
New Articles:
Repeat Articles and Updates
"Family FUN Night Was the Best Night Ever!"
This phrase was overheard by MANY children last Friday night. And we hope your families enjoyed the event too, as Skinner West put the FUN back into Family Fun Night!
A special thanks goes out to the PTO for sponsoring, Latoya Price-Childs for managing, and to all the Skinner West Room Parents for volunteering and for coordinating the parents in their classrooms!!!! In addition, a special thanks to all the organizations, teachers, staff, parents and other family members that worked to make this night possible!!
If you missed Family Fun Night, you missed the best Family Fun Night EVER!! Over 400 students. parents and friends attended the festivities. The night was packed with board games, sports, action games, video games, the Wii dance area, the Lego construction zone, Lego demonstrations and a logo area complete with racetrack and movies. In addition, families received free popcorn, ice cream and prizes.
Pizzas were donated by the South Loop Costco for Family Fun Night.
Be sure to thank them on your next visit.
As a result of their donation, the PTO was able to raise over $500 that will be used to support Skinner West teachers, activities and efforts.
If you took pictures at family fun night please upload them to the New Skinner West Shutterfly account at:
http://skinnerwest.shutterfly.com/generalschoolpics
Click
to see a gallery of photos we have so far.
Thank You for Participating in the Popcorn Fundraiser Ordering is Still Available for Post-Holiday Delivery
If you ordered popcorn on Friday, your popcorn will arrive before winter break

We've earned over $2,000. Thank you!

Orders are still being taken for post- holiday delivery. Contact Stefanie Majca @ s_majca@hotmail.com
Skinner West LSC Community Representative Vacancy
The Skinner West Local School Council (LSC) has one community representative vacancy and invites interested candidates to apply.
The primary responsibilities of an LSC include approving how local school funds and resources are allocated, approving and monitoring the implementation of the annual Continuous Improvement Work Plan (CIWP), & hiring and evaluating the school's contract principal.
Eligible candidates must fulfill all of the following criteria: 1) live within the attendance area of Skinner West School (The School Attendance Boundary is listed on the Skinner West FAQ Website, click HERE to go to the site), 2) is not a parent or legal guardian of a child currently enrolled at Skinner West; and, 3) is not an employee of the Chicago Board of Education. The candidate must also be willing to subject themselves to a background check, in accordance with CPS rules. The commitment is to serve the remainder of the two year term which began on July 1, 2012.
Friday, December 14, 2012, 3:00 p.m. is the deadline for Skinner West candidates to submit the nomination packet, in person, to the Skinner West Main Office. A LSC 2012 Nomination Packet (Candidate Nomination Form, Criminal Conviction Disclosure Form, Telephone Disclosure Form, and optional Candidate Statement) may be obtained from Skinner West's Main Office, the Office of Local School Council Relations at 125 S. Clark, 5th floor, or at http://www.cps.edu/Pages/LSCElections.aspx.
All candidates are invited to present themselves at the December 18, 2012 Regular LSC Meeting, in the Skinner West Gym around 7:00 p.m. The Skinner West LSC intend to fill the community representative vacancy at the Dec. 18, 2012 Regular LSC Mtg.
KISS & GO: NO PARKING ON MONROE
There are currently repairs to the alley on the Monroe Street Side. Consequently, parents are unable to turn into the alley on Monroe. In an effort to eliminate congestion flow problems, please DO NOT PARK ON THE MONROE STREET SIDE. Do not leave your car for any period of time during the 8-9am morning drop-off. Please know that the drop off area is NOT intended for long term parking. It is NOT intended as an area for parents to park while they escort their children to their classroom. It is intended as a "Kiss-N-Go" area - this means that:
Parents make sure that your child is ready to exit your car when pulling up to the drop off area: they have their bookbag, lunch box, coat, hats, gloves, etc.;

Drive up to the drop off area;

Parents remain in your cars;

Kiss your kids while they're in the car;

The kids jump out and

...you drive away.
Please do not stay longer then the time needed to watch your son or daughter walk into the school. Please don't drop your child off in the middle of street and don't block the alley or park in the alley when you're dropping off your kids. Due to the large amount of traffic occurring during drop off, parents are requested to follow this procedure. Please inform your caregivers and private transportation services of this request. We need to keep this area clear so that all parents have a place to pull up to drop off their kids. If you need to come into the school or you want to stay with your child until 8:30 - please find parking on the street in an area other than the drop off area.
We are trying to make sure that volunteers are available to assist with drop off. If you are interested in volunteering, email the volunteer coordinator at skinnerwest@gmail.com. We really need more volunteers in the morning to assist!
Science Lab Volunteers Needed for
Thursday, December 13th 8:30 to 10:30am
We are looking for volunteers to assist with the upcoming 5th grade dissection lab in Room 226. Come learn more about what our Superstars are doing or
re-live your high school biology days!
Please contact Ms. Milroy @ Korimilroy@gmail.com.
TODAY LAST DAY TO ORDER PIN TO APPLY ONLINE FOR CPS
Today, Friday December 7th is the last time to request a pin online in order to receive it in time to apply online for elementary magnet and selective enrollment schools, and high school offerings including magnet, selective enrollment, International Baccalaureate (IB), military academies and career and technical education programs. Applications must be submitted by Friday, December 14 to CPS' Office of Access and Enrollment (OAE) for consideration. Parents can also call 773-553-2060 for guidance related to the applications process.
Cold Weather Reminder - Update your Winter Wear!
As weather gets colder, please remember these important reminders:
Be sure your children are dressed appropriately for outdoor recess. Students will be going outside daily, conditions permitting. Make sure they have hats, mittens and warm outer garments. Please make sure that all garments are labeled with the students names.

For the younger students with emergency clothing already in their classrooms, please be sure you have weather appropriate clothes. Accidents and spills happen, so we want to keep our kids warm and healthy!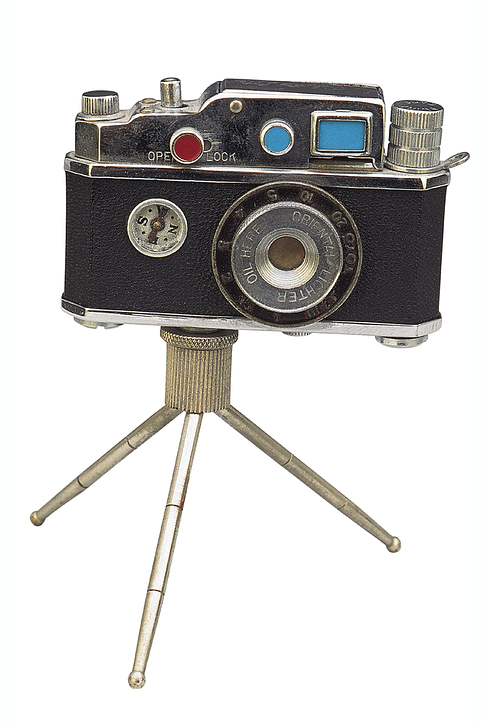 Picture Retake Day Reminder
Thursday December 13th @ 9am
If you are planning to retake your pictures on Picture Day, please remember to return the photos you do not want to keep.
Fulton River District Tree Lighting
Skinner West Chorus @ French Market!
Saturday, December 8th @ 3:30pm
Primary Chorus at Mary Bartelme Park on Sat, 12/1
Support our Singing Superstars &
Purchase a Poinsetta!

We had a fabulous time Saturday at our first holiday concert!! Many thanks to the Mary Bartelme Advisory Council for the honor of singing for everyone, a visit from Santa and a great evening!
Mark your calendar to attend more December concert dates to see our Superstars perform! Note: Updates are in Red
SKINNER WEST CHORUS 2012 PERFORMANCES
Saturday, 12/8
3:30 p.m. Metra French Market, 131 N. Clinton
1st through 3rd Grades only by
RSVP to Ms. Maatouk
. More students needed for this performance, esp 1st graders!
Monday, 12/10
1:00 p.m., Block 37, 1st Grade only.
Tuesday, 12/11 12:00 Noon, City Hall, 2nd and 3rd Grades.
Wednesday, 12/12 11am - 2:30pm, 12 noon performance, CNA (private venue) Grades 2-3.
Monday, 12/17 1 p.m. performance, Block 37 mall, 108 N. State Street, 3rd grade only.
Wednesday, 12/19 10 a.m. Music House Concert - Gymnatorium
Featuring
Kindergarten through 6th grade violinists, and
4th through 8th grade guitarists of Rock Band.
Thursday, 12/20 Skinner West Holiday Concert - Gymnatorium
10 a.m., Pre-K, Kindergarten and Primary Chorus Jr. (1st)
1:30 p.m. Primary Chorus (2nd and 3rd Grades) & Grades

4-6

& Glee
If you are able to chaperone for the City Hall, CNA, or Block 37 trips, please contact your child's homeroom teacher.
Click HERE for 1st Grade Primary Chorus Jr. letter schedule.
Click
HERE
for 1st, 2nd, 3rd Grade Primary Chorus letter schedule.
Click HERE for the First Grade Concert Field Trip Permission Slip
Click HERE for the Second Grade Concert Field Trip Permission Slip
Click HERE for the Third Grade Concert Field Trip Permission Slip
Holiday Poinsettia Sale
Support our Chorus program, decorate the school for the Holiday Concert, and bring home beautiful poinsettias!
The Holiday Poinsettia Sale continues this week. The deadline for all orders and payments is Monday Dec. 10th.
For every $12 plant sold, our school makes a $4 profit!
Poinsettias can be brought home December 20th or 21st.

Help your child's classroom win the Contest!


There is a contest to see which classroom sells the most poinsettias.




The winning classroom gets to have 4 foot tall Mr. Snowman as a classroom friend until the first thaw!
Click HERE

or

stop by the front office

for the
poinsettia flyer!
Would your Family Like to
Host a

Toad

or

Cockroach

for the Holidays?
Classroom pets teach students many positive things, such as animal growth and development, the characteristics of different kinds of animals, and how to properly care for a pet. This year, the Science Lab (room 226) is home to 8 pets. The pets include three mammals, two amphibians, and three insects.
We are currently looking for families who would like to take the pets home for a long weekend or holiday break. All of our pets are easy to care for and will come with everything they need.
These are the remaining pets that need a home for the holidays! Please consider taking these pets in !
Watson and Crick are our two firebelly toads.

They live together in a small aquarium, where they eat live crickets and spend their time swimming and climbing.

Marie and Pierre are our two Madagascar hissing cockroaches. They recently had a baby, who we are calling Irene until we can figure out her actual gender.

They make a gentle hissing sound when they are disturbed. They are an exotic pet and will not infest your house if they escape.

They like to eat fresh vegetables (esp. lettuce) and dog food.
Families who are interested in hosting a pet in their home are invited to contact Mrs. Milroy via e-mail at ksmilroy@cps.edu.
There's Still Time to Support the
3rd Graders Collect Food Donations for the Needy
Please Donate Generously through Dec. 19th
THANK YOU to for all the canned food donations! There's still time to donate, as the third graders (from Ms. Carlson, Mrs. Christiansen, & Mrs. Shildenmeyer's classes) are having a food drive to help feed Chicagoans in need of food this season. We need any canned food we can get...beans, canned fruit, vegetables, cereal, chili, jelly, macaroni and cheese, pasta sauce, soup, stew, and tuna. If you see any boxes in the lobby, and you have canned food, please put it in the boxes. Thank you for your support.
(Read
HERE
for more details about the 3rd graders' efforts!)
Sincerely,
Room 218 (Mrs. Christiansen's class)
Moms Night Out at DeCollage
This Thursday, Dec. 13th 4pm to 8pm
20% off All Purchases
Join Us for our next Gallery 111 Meeting at City Winery
Tuesday, December 11th 7:30 pm
Gallery 111 is an organization within Skinner West that is run by parents, teachers & community volunteers that strive to provide approximately $20,0
00 in arts programming on an annual basis to every grade at Skinner West. We procure the best programming, from Chicago's great art institutions, such as:
Redmoon Theater (10 w

eek residency + performances)
Old Town School of Folk Music
"May I Have this Dance" (4 week residency + performance)
The Poetry Center of Chicago (10 week residency)
Chicago Symphony Orchestra
Lyric Opera in the Neighborhoods
Emerald City Theater (6 week residency)
House of Blues
Steppenwolf Theater
National Mexican Museum of Art
Adventure Stage Theater (10 week residency + performance)
Djembe Drum workshop
Interested in supporting Gallery 111? Join us for meetings and events. The next Gallery 111 meeting is 12/11 @ 7:30 pm at City Winery (adults only please). At the last meeting, committee members thought an off site evening meeting would be fun, and wanted to accommodate parents, teachers & friends that are unable to make meetings scheduled after school. Please rsvp by email to Dina (dina_l_wolf@yahoo.com) if you plan to attend.
The committee looks forward to seeing anyone who can make it.
Box Tops Update
The Fall Semester Box Tops Competition will end on Wednesday, Dec. 12. Please bring in all the Box Tops you have saved up. Remember to check your home and classroom for any Box Tops expiring 12/31/12!
Thank you to everyone who signed up for Bonus Box Top opportunities. If you missed it, go to the following websites, register, and select Skinner West as your school. Growlocallearning.com and http://www.scottbrand.com/offer/BoxTops. Each offer is worth 50 cents, which adds up quickly.
If you shop online, shop through the Box Tops Marketplace! Over 250 stores and websites provide Box Tops to Skinner at no extra charge. Here's how:
Skinner West
Brownie Troop's Collection for Chicago's
Ronald McDonald House
Skinner West Second Grade Brownie Troop # 23000 is collecting donations for the new Ronald McDonald House near Lurie Children's Hospital. Ronald McDonald House Charities provide a "home away from home" to keep families of hospitalized children together during their greatest time of need.
Skinner's Brownie Troop is accepting donations now through Friday, December 14. Bring your donations to the library or any of the second grade classrooms. The Brownies will personally deliver them to the Ronald McDonald House.
Items needed include Gift Cards, individually wrapped snacks, toys, household staples (i.e., paper towels, hand soap, etc.) and postage stamps. For a full list of items needed, click HERE
Save the Date for the Fifth Annual Ski and Splash Day

The 5th Annual Skinner Ski and Splash Day has been set for Friday, February 1, 2013, 10 AM to 10 PM. Save the date for a fun and exciting day of skiing and/or waterpark at the Grand Geneva Timber Ridge Resort. This event is open to all Skinner West students!
Click
HERE
for more details
return to top