Weekly Update
Friday, Feb. 8

Pizza Day
Gallery 111 Art Show
5 pm -7 pm
2nd Floor Skinner
3/4, 5/6, and 7/8
Boys Basketball Games
@ Skinner
Last Day for Winter Clothing Drive
REPORT CARDS GO HOME TODAY !
Monday, Feb. 11

5/6 and 7/8
Boys Basketball Games
@ Herbert
Tuesday, Feb. 12
No School - Lincoln's Birthday
Wednesday, Feb. 13
5/6 and 7/8
Boys Basketball Games
@ Skinner
Thursday, Feb. 14
Facilities Meeting
9:00 AM
Saturday, Feb. 16
3/4 Boys Basketball
Tournament in Schaumburg, IL
7/8 Boys Basketball
Tournament @ Kenwood High School
Order you Customized School Uniform or Spirit Wear
HERE
(Discount Code
BT445 to save $9 on your order)
Neighborhood News
What's Happening in the West Loop? Visit the
==================
Did you miss last week's Week-At-A-Glance e-newsletter? Click here to catch up on a must-read!
==================
Does your Superstar have an accomplishment or honorable mention you would like to submit to the newsletter?
Reply to this email or email us at skinnerwest@gmail.com.
==================
ONGOING FUNDRAISERS
Are you supporting Skinner through these NO additional cost fundraisers?
SUPPORT OUR SCHOOL and Share this with Family and Friends!
Box Tops/ Labels for Education
Collect everyday labels from groceries to earn points and funds for our school library


e-Scrip (Dominick's & other retailers)
Visit
www.escrip.com
to designate your eScrip accounts to Mark T. Skinner. A percentage of your purchases go to the school. However, you must renew your e-Scrip
annually
. Look out for special bonus days too!
Target
1% goes to Skinner on ALL purchases made with Target Card (additional 5% all purchases for you!)
Designate Skinner Classical as your school
Mamapedia
5% of purchases go to Mark T. Skinner Classical School (Code A5BY)
=====================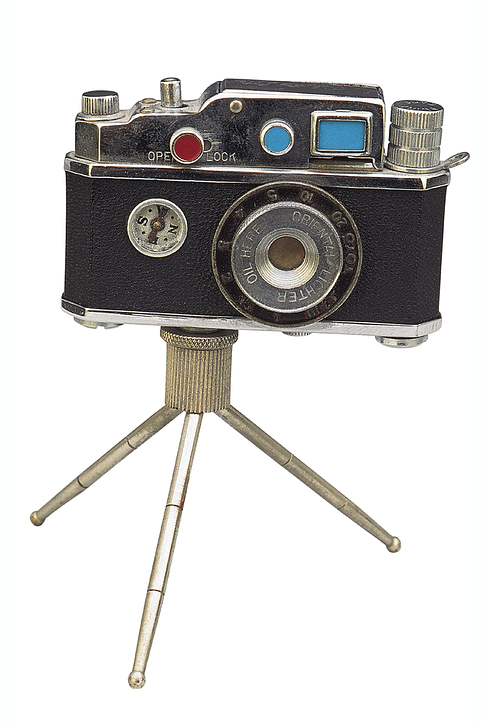 Please submit pictures from any Skinner West events (concerts, parties, presentations etc) to skinnerwest@gmail.com.
We prefer .jpg or .gif files of up to 350kb.
We also have a Skinner West Shutterfly Account.
New Articles:
Repeat Articles and Updates
This awesome technology based reading program, aligned to Common Core Standards, with differentiated reading levels and non-fiction text based on your child's reading level, will be launched next week with our students. Our Local School Council approved to pick up a portion of the cost and parents in grades 2-8 will only have to pay $25.00 for access from February -August. More detailed information will be sent home next week now that our teachers are trained on the program and students have completed the first LevelSet activity.
return to top
Chicago Public Schools' proposed single-track calendar for the 2013-2014 school year has been approved and posted to the CPS website.
Click here
to view the 2013-2014 calendar.
return to top
The "Primary Chorus At CNA" DVD is here!


Get a keepsake of your second and third grade singer's Primary Chorus experience! CNA has made a professional video recording of the wonderful December 12, 2012 performance, complete with close-ups of individuals, whole group views, and excellent sound quality. The DVDs are $10 each. You can pay cash, or make a check out to Skinner West and write "Primary DVD" on the memo line. Please have the payment in an envelope or ziplock bag with the student's name and room number on it. DVDs may be purchased by students from Ms. Maatouk during Music class, or after school when Ms. Maatouk is available. Send in your orders soon. These DVDs will go fast!
Important Updates About The Chinese Mandarin Program-
From Ms. Kong
To the students and parents of students enrolled in Skinner's Mandarin Program:
The Experiencing Chinese student book and workbook along with two CD-roms will be awarded to students in Mandarin this year. Parents, please remind your child to complete their Mandarin Homework on time. Each week, they are allowed to take books home for the weekend. Please remind them to bring the books back on that following Monday. It's very important since it will ensure the continued learning of new lessons for everyone in the class. Students' grades will drop accordingly for any late/incomplete work, and for forgetting to bring books back to class. Students are responsible for catching up on any missing work.
Great news! Students and families may enjoy the Chinese New Year Celebration Gala show online at home. There will be a Chinatown Dragon Parade and restaurant discount. For details, please visit the Chinese Mandarin webpage at

https://sites.google.com/site/chinesemandarinkong/. Click on Class Announcements.
Please visit the Chinese Mandarin webpage for weekly homework and program updates. Ms. Kong has worked many hours on it to make sure you can connect with your child's learning in Mandarin. Please use the site often as it will bring you the most updated events and useful information.
If your child has outgrown their Chinese New Year outfit, please consider donating it to the Mandarin Program. We are trying to collect any unwanted gowns and outfits, and offer them as a free rental to current students, for future events. If the clothes are still in good condition, please put them in a plastic bag, mark Donate to Chinese Program with your child's name, then ask your child to drop it off during their Mandarin class time. We are trying to eliminate any waste, and benefit any students in need. We appreciate your kindness and donations for a good cause. Your child's name will be honored in our newsletter or on the Mandarin Webpage. Your child will also receive a purple slip as a reward for their kind action.
Gallery 111 Art Show at Skinner West
Friday, Feb. 8th
Join us for

ou
r
annual Gallery 111 student Art Show next Friday, February 8th, 5 to 7pm on the 2nd floor landing at Skinner West.
ALL are welcomed and ALL work that was submitted will be on display! Come and hang out for an evening of viewing art and hands on activities. Skinner's Glee Club will be performing during the Art Show.
The event is FREE, however pizza and refreshments will be available for purchase to help fund arts programming at Skinner West.
Also, please save the date of May 18, 2013 for the Gallery 111 Annual No Art Left Behind Auction Event. More details to come!
Volunteer Spot
VOLUNTEER SPOT
Looking to fulfill your 2013 New Year Resolution to volunteer more? Have an hour or two to help out at your child's school?
Look below for ways to volunteer and check back weekly in the Volunteer Spot for new opportunities to get involved.
Friday, 2/8
Pizza Day volunteers needed during lunch hours to assist with helping pass out pizza slices to our Skinner students. Contact Ms. Mellos at mellosv@yahoo.com to volunteer.
Every Day
Volunteers are always needed and welcomed!

Skinner West is in need of parent volunteers to assist with lunch and recess supervision during all lunch periods. No need to schedule ahead of time.

Please check in with the security desk for instructions upon arrival.

Skinner Winter Clothing Drive


Skinner's dream is to support not only our students, but ALL of the children in our community! Please help us reach this goal by donating your old winter clothing to children who do not have as much as we do.


From January 22nd to February 8th, Skinner's Student Council will be collecting winter clothing and sending it to the Women's Treatment Center in the West Loop. Donation suggestions include coats, hats, scarves, gloves, mittens, snow boots, snow pants, long sleeve shirts, winter pants or winter pajamas for children and women.




return to top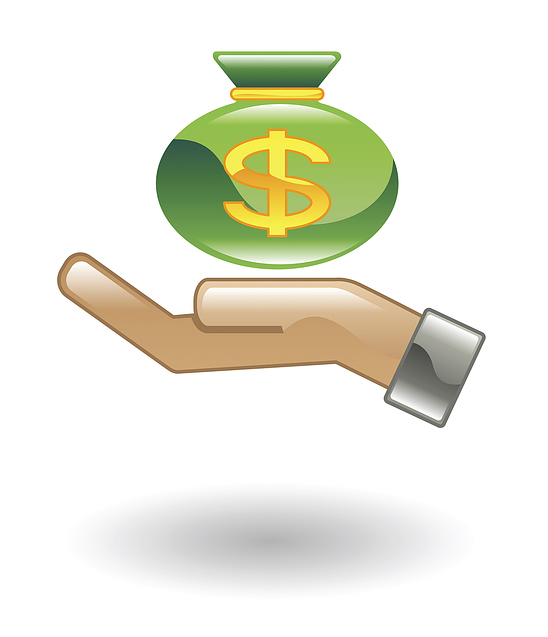 Money Smart Kid Essay Contest


The Federal Reserve Bank of Chicago is again sponsoring the Money Smart Kid Essay Contest, which allows 5th-8th graders the opportunities to win a $5,000 scholarship. Click
here
for the flyer to learn more about the Money Smart Kid Essay Contest and for an application. All essays and applications must be submitted to the Federal Reserve Bank by
March 21, 2013

.
In addition to the flyer and application, for more information go to :
http://www.chicagofed.org/webpages/education/msw/competition_resources.cfm
This year's essay question is: What is the difference between an investment and an expense? What would be a good investment in your community and why? Please discuss who would benefit from this investment.
Online Databases and E-Books:
FREE to all CPS Students:
This past week, all classes have been exploring the Chicago Public Schools Online Databases and Web Resources. These resources are available at school, at home, or on the go.
The CPS Dept. of Libraries pays annual fees to keep the databases available to all students.
The databases have vetted, accurate, authoritative information. There are resources in Spanish, resources for K-3 students and middle school students, and more! These sites are excellent for History Fair, Science Fair, class projects, homework, and for browsing topics kids are personally interested in. Links to the databases can be found HERE
The login and password information will be found on the handout going home this week, and many of the children memorized the codes. This information is not allowed to be posted online in any way, so please keep the codes in a safe place.
Parents and Students: Please stop by the cafeteria to view all the recovered items from this school year. The bin of lost and found items is overflowing! Items that are not retrieved will be donated.
Box Tops from Around the World!
Skinner 's "Where in the World?" Box Top Challenge starts this week! Families are asked to contact friends and family living outside of Chicago and request them to mail in a few Box Tops to fill our map. The goal is for students to collect Box Tops from all 50 states, and maybe even other countries. This activity will be tying in with geographical and multicultural activities that several grades will be doing in library. A large world map will be posted outside the library, and cities/states/countries will be "flagged" as the envelopes are delivered. This will be a fun way for students to learn geography as they help their school!
Please have friends and family help reach our goal of all 50 states by sending one (or more!) Box Tops to Skinner West, along with a note stating where the Box Tops are coming from, and the name and room number of your student(s).
Envelopes can be mailed to:
Skinner West Elementary School
c/o Kelly Ranftl
1260 W. Adams St.
Chicago, Il 60607
USA
Read to Succeed!
Earn a Free Ticket to Six Flags Great America
Skinner West is participating in "Read to Succeed" - a free program sponsored by Six Flags Theme Parks. Every Kindergarten through 6th grade student who completes six hours of recreational reading and turns in their reading log is eligible for a free admission ticket valid at Six Flags Great America Theme Park. Forms have been distributed or will be going home soon with the children. Students need to submit their completed reading log to their homeroom teacher on the date designated by their teacher.