Weekly Update
Friday, Mar. 15
ISAT Testing
Grades 3rd - 8th
Last day to submit
Skinner West Online Survey
Sunday, Mar. 17
Happy St. Patrick's Day
5:30pm
Parent Teacher Organization Mtg
In the Library
6:30pm
Local School Council Mtg
In the Gym
Last Day to Order Pizza for Pizza Day

3:30-5:30pm
Student Council

6th -8th Grade
Mardi Gras Party
In the Gym
Thursday, Mar. 21
5th -8th Grade: Money Smart Week Submission Deadline
Friday, March 22
Pizza Day- Support 8th Graders Field Trip
Monday, March 25
to Friday, March 29
Spring Break
School Closed - No Classes


===================
Order you Customized School Uniform or Spirit Wear
HERE
(Discount Code
BT445 to save $9 on your order)
Neighborhood News
What's Happening in the West Loop? Visit the
==================
Did you miss last week's Week-At-A-Glance e-newsletter? Click here to catch up on a must-read!
==================
Does your Superstar have an accomplishment or honorable mention you would like to submit to the newsletter?
Reply to this email or email us at skinnerwest@gmail.com.
==================
ONGOING FUNDRAISERS
Are you supporting Skinner through these NO additional cost fundraisers?
SUPPORT OUR SCHOOL and Share this with Family and Friends!
Box Tops/ Labels for Education
Collect everyday labels from groceries to earn points and funds for our school library


e-Scrip (Dominick's & other retailers)
Visit
www.escrip.com
to designate your eScrip accounts to Mark T. Skinner. A percentage of your purchases go to the school. However, you must renew your e-Scrip
annually
. Look out for special bonus days too!
Target
1% goes to Skinner on ALL purchases made with Target Card (additional 5% all purchases for you!)
Designate Skinner Classical as your school
Mamapedia
5% of purchases go to Mark T. Skinner Classical School (Code A5BY)
=====================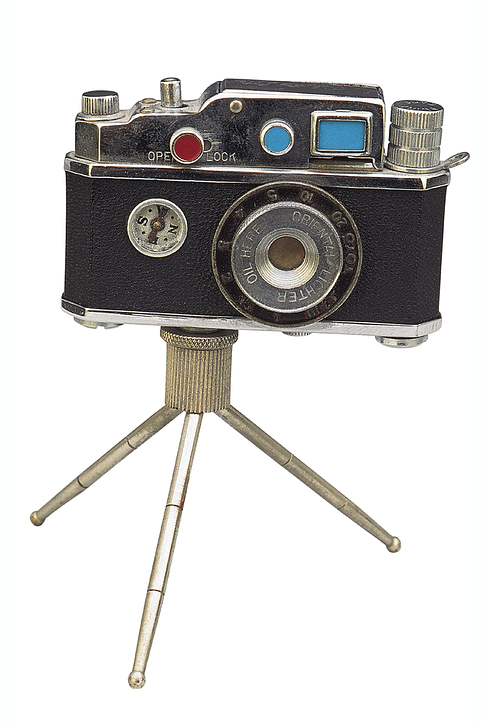 Please submit pictures from any Skinner West events (concerts, parties, presentations etc) to skinnerwest@gmail.com.
We prefer .jpg or .gif files of up to 350kb.
We also have a Skinner West Shutterfly Account.
Today is the Last Day to Complete the
Skinner West School Survey Online
Skinner West Families! We need your opinion to insure we are meeting the needs of our Superstars. Each family (one per family please!) can take this survey in one of two ways:
OR complete and return the written survey to your homeroom teacher (PLEASE PRINT CLEARLY)
OUR GOAL IS 100% PARTICIPATION!


The online survey closes on Friday, March 15th.
The Skinner Student Council is proud to announce its upcoming Mardi Gras Dance, which will be held on Wednesday March 20th, from 3:30-5:30pm. The dance is open to any 6th-8th grade students, and will feature a DJ, games, mardi gras decorations & masks, and pizza! Remember to get your permission slips signed and your money turned in before the day of the dance. The cost will be $5 beforehand, $7 at the door. Parents, please make sure arrangements are made to pick up your Superstars promptly at 5:30pm.
Return to top
Correct Pizza Sale Date
A flyer was sent home that stated that pizza day is the 15th. That date is not correct.
Pizza Day is actually on Friday, March 22n
d!


Help Our 8TH graders
get off to Washington, D.C.
by buying pizza
Pre-ordering
is required
by Wednesday, March 20th.
There will be NO Thursday or same-day pre-orders for this Pizza Day!
One pizza slice and a drink is $3.00.
We will have 2 slices of pizza and a drink for $5.00.
Parent volunteers & donations are always welcome!

In March and April, students will have a chance to perform for each other during their music classes. This is a great opportunity for piano students to play their songs on the grand piano, and for violin, guitar, trombone, voice or any other performers to try out what they have been working on in their private music lessons.
Dates and details are on the letters home. See the links below (

they were missing from last weeks newsletter

):



To see pictures of last year's March Performance

Days

, go to the Skinner West Music Page:


Money Smart Kid Essay Contest
Deadline This Week


The Federal Reserve Bank of Chicago is again sponsoring the Money Smart Kid Essay Contest, which allows 5th-8th graders the opportunities to win a $5,000 scholarship. Click
here
for the flyer to learn more about the Money Smart Kid Essay Contest and for an application. All essays and applications must be submitted to the Federal Reserve Bank by
March 21, 2013

.
In addition to the flyer and application, for more information go to :
http://www.chicagofed.org/webpages/education/msw/competition_resources.cfm
This year's essay question is: What is the difference between an investment and an expense? What would be a good investment in your community and why? Please discuss who would benefit from this investment.
Get a keepsake of your second and third grade singer's Primary Chorus experience!

CNA

has made a professional

video

recording of the wonderful December 12, 2012 performance, complete with close-ups of individuals, whole group views, and excellent sound quality. The DVDs are $10 each. You can pay cash, or make a check out to Skinner West and write "Primary DVD" on the memo line. Please have the payment in an envelope or ziplock bag with the student's name and room number on it. DVDs may be purchased by students from Ms. Maatouk during Music class, or after school when Ms. Maatouk is available. Send in your orders soon!
Ms. Mallory Olian joined the Skinner West staff in January.
She is the new
K-3 neighborhood
/magnet program Spanish teacher. Make sure to say hi when you see her and welcome her to the Skinner West Family!
Skinner Branch Celebrates Read Across America Day
with Friends From Target
On March 1, 2013 preschool students at Skinner Branch celebrated the NEA's Read Across America Day. The National Education Association is building a nation of readers through its signature program, NEA's Read Across America. Now in its 16th year, this year-round program focuses on motivating children and teens to read through events, partnerships, and reading resources. On Friday March 1, 2013, Target volunteers read Dr. Seuss books to the Pre-k students at Skinner Branch. They donated snacks and Dr. Seuss books to each classroom. Students enjoyed hearing the Dr. Seuss books read by the target volunteers. Thank You Target.
Thanks to Skinner Branch family and friends, Mrs. Haddad will be getting three Ipads for her preschool classroom. Tech Time in Pre-K 2013 project was fully funded this week through Donorschoose.org. Thank you to all the donors who supported this project.
Skinner West Girl's Basketball Team Superstars
Shine on the Court
Skinner West Girl's Basketball Team is comprised of girls who improved their basketball skills, showed sportsmanship, worked together as a team, and had fun. It was an exciting season for our 5th-6th grade team and our 7th-8th grade team!
Our 5th-6th grade girl's basketball team won 1st place in a hard-fought season in our Fulton Network! This brought us into the city play-offs. We played against E.F. Young, who displayed great talent and sadly, we lost.
However, our girls were led by our point guard Rebecca R., who handles everything on the court extremely well and has a good three point shot.
Kennedy O., our veteran player, steals the ball with her fierce anticipation of where the ball is going.
Asattah Y., another veteran player, handled a couple of different positions well this season and was an amazing defender.
Janice C., joined us this year and immediately impressed with her ability to
shoot a three pointer!

Katelyn M., was a positive spirit on the team who countered most plays with her defense and ball-handling skills.

We have another fighting Kennedy on the team-Kennedy J., whose height and jumping ability got us rebounds this past season.

Last, but certainly not least, is Simone H., our shooting guard who also has it all-she too, has an amazing outside shot!

The Skinner West community is proud of our girl's basketball team! They are scholars & athletes!!!
Skinner Park District Cheer Team participated in a park district cheer compet
ition at Oak Forest P

a

rk District on S

unday, March 10th and placed 3rd and will be moving on to the next level of competition.
Way to go ladies!
More Fun with Funfundamentals


Funfundamentals is an after school provider that introduces youth to sports fundamentals complemented by yoga with a fun approach that aims to create character, promote physical and mental development and encourage healthy life habits. One of the Skinner West fathers, Jose Pina, is the Executive Director and Head Coach of the Soccer Program.
In 2012, Skinner West was the very first elementary school to partner with Funfundamentals. T
wo groups of K-3rd grade students participated in Yoga and Soccer.
The programs were so successful that we are bringing both programs to the school for a second year.
The new program will start after spring break.
The program is taught on-site at Skinner by licensed and certified
professionals that have experience working with children. All the necessary
equipment will be provided.
The yoga program is a 12 week program for
KDG thru 3rd grade students
that last for 1 hour. Kids are taught about
the fundamentals of Yoga, breath control, body awareness and mindfulness
. Sign up today!!! There is a 20 kids max per instructor. The soccer program is a 12 week program
for
1st thru 3rd
grade students
that last for 1 hour. The kids are taught the fundamentals of soccer (dribbling, Passing, Trapping and Shooting).
There is a 10 kids max per coach
in the soccer program.
Options for 2013
Have you submitted your $25?


In January, our Local School Council approved to adopt the Achieve 3000 reading program for 18 months by picking up a portion of the cost and having parents pay a portion. As a result, we are asking parents to pay $25.00 for access to the program from February to August. We will include the cost for next year's access within the 2013-2014 school fees.
Click here
to view the parent letter detailing the benefits of Achieve 3000, how you can submit payment for the program, and what our next steps are.
Dear Parents, Guardians, Staff, and Community Members,
Chicago Public Schools wants to hear from you.
We are developing an Educational Facilities Master Plan, which will reflect a 10-year vision for educational facilities across Chicago. Your input is essential as we consider this important topic.


That's why we've launched My CPS Vision (myvision.cps.edu): a website where you can share your vision, ideas, and priorities for schools in your community.
Click here to visit My CPS Vision and share your ideas for Chicago Public Schools.
Thank you for sharing your voice and your ideas.
Save the Date!


Gallery 111's No Art Left Behind

Saturday, May 18, 2013 7-10pm

Joffrey Ballet at Joffrey Tower - 10 E. Randolph


Join us for a fun-filled evening to raise money for art & cultural

programming at Skinner West School. Enjoy food, drinks, and a silent

auction!


If you are interested in donating to the silent auction, please

services, unique experiences, etc. are always appreciated!
One of our Skinner Superstar Teachers, Joy Westendorf, has entered the AXE Space Academy for a chance to go to space!
Ms. Westendorf teaches PE at Skinner West Elementary and is a terrific teacher.
The AXE Space Academy will pick two (2) people based on the number of votes they receive. Help one of our very own Skinner Superstar Teachers by voting now:

Voting closes
Sunday, April 27, 2013
and you can only vote once.
Thanks, West Loop Community for your help!
The eScrip program is a fundraising program that allows participating merchants to contribute a percentage of your grocery loyalty cards, credit card, and debit/ATM card purchases to the school or organization of your choice.
Forms will be sent home this week need to be filled out and returned to the main office as soon as possible for Skinner to earn FREE $$$$$.
There is NO cost for this program.
You simply register your existing grocery loyalty cards, VISA, MasterCard, American Express, Discover, diners Club, debit/ATM cards and merchant cards such as OfficeMax and use them everytime you shop. These merchants have agreed to
put aside a percentage of your expenditures and send it automatically to Skinner.
Parents, as you start planning your 2013-2014 calendar, please keep in mind some of the major changes made to Chicago Public Schools' new single-track school calendar. Some of the changes include:
The first day of school is now Monday, August 26, 2013.
The Thanksgiving holiday now starts on a Wednesday. It begins Wednesday, November 27, 2013.
Spring Break is April 14-18, 2014.
The last day of school is Tuesday, June 10, 2014.
Click here to view the full 2013-2014 calendar.
Return to top