Weekly Update
Friday, April 26
Invention Convention
Grades 1, 3, and 5
Student Council Sponsors- Twin Day
Gallery 111 Meeting
3:35 Art Room
Registration for New Students- Classical Program
School Tour for Prospective Parents
10:30-11:00 am
(weekly until 5/30/12)
Registration for New Students- Classical Program
===================
Order you Customized School Uniform or Spirit Wear
HERE
(Discount Code
BT445 to save $9 on your order)
Neighborhood News
What's Happening in the West Loop? Visit the
==================
Did you miss last week's Week-At-A-Glance e-newsletter? Click here to catch up on a must-read!
==================
Does your Superstar have an accomplishment or honorable mention you would like to submit to the newsletter?
Reply to this email or email us at skinnerwest@gmail.com.
==================
ONGOING FUNDRAISERS
Are you supporting Skinner through these NO additional cost fundraisers?
SUPPORT OUR SCHOOL and Share this with Family and Friends!
Box Tops/ Labels for Education
Collect everyday labels from groceries to earn points and funds for our school library


e-Scrip (Dominick's & other retailers)
Visit
www.escrip.com
to designate your eScrip accounts to Mark T. Skinner. A percentage of your purchases go to the school. However, you must renew your e-Scrip
annually
. Look out for special bonus days too!
Target
1% goes to Skinner on ALL purchases made with Target Card (additional 5% all purchases for you!)
Designate Skinner Classical as your school
Mamapedia
5% of purchases go to Mark T. Skinner Classical School (Code A5BY)
=====================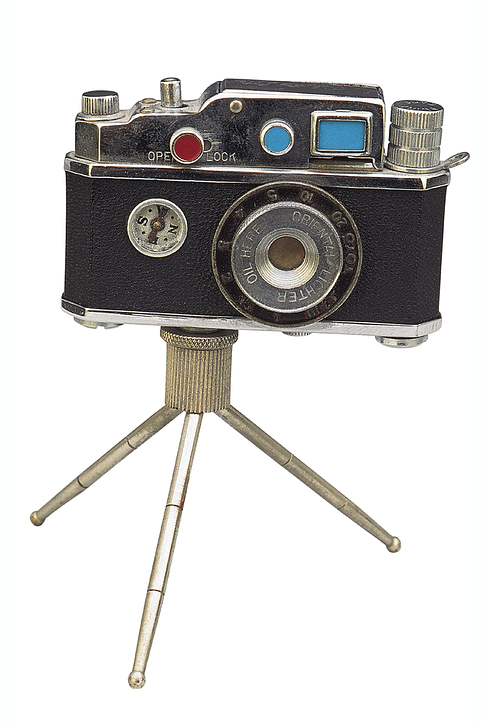 Please submit pictures from any Skinner West events (concerts, parties, presentations etc) to skinnerwest@gmail.com.
We prefer .jpg or .gif files of up to 350kb.
We also have a Skinner West Shutterfly Account.
Repeat Articles and Updates:
Local School Council News
Parents please review the
latest principal's report
that was presented at Tuesday's Local School Council (LSC) meeting. The next meeting will be held on May 21, 2013 at 6:30 in the Skinner gymnasium. All parents are invited to attend.
Invention Convention: This Friday 4/26
UPDATED SCHEDULE
Our student Invention Fair is on Friday,
April 26th,
for Mrs. Milroy's students in grades 1, 3, 5 and some 6th and 7th graders. Students will display their inventions and all parents are invited to attend.
This will be a fun opportunity to see how our Superstars are learning engineering in school!
Here is the schedule for the day:
Ms. O'Connor and Mrs. Sittner's students will set up their projects in their classrooms from 9:30 - 10:15.

Ms. Christiansen and Mrs. Schildmeyer's classes will set up their projects in their classrooms from 10:15 - 11:00.

Ms. Ramakrishnan's class will set up their projects in the Science Lab (226) from 11:00 - 11:45.

Mr. Lewandowski's class will set up their projects in the Science Lab (226) from 2:00 - 2:45.
Parents that are interested in volunteering as judges for the Invention Convention should e-mail Mrs. Milroy at ksmilroy@cps.edu.
Gallery 111's No Art Left Behind
10th Annual Gala Celebration!

COUNTDOWN: 3 WEEKS
When: Saturday, May 18, 2013 7-10pm

Where: Joffrey Ballet Tower - 10 E. Randolph
Join us for a fun-filled evening to raise money for art & cultural programming at Skinner West. Enjoy food, drinks, and bid on items in the silent auction from Lollapalooza, Lyric Opera of Chicago, NBC-5, 93-XRT, Ora Dental Studio, Acadia, Chicago Athletic Club, N9NE Steakhouse, Second City, Coalfire, I-Go Car Sharing, iNG Restaurant, Zanies, Chicago Shakespeare Theater, and Core Power Yoga and many more!!!
Please click HERE
for a copy of the
invitation and for more details about No Art Left Behind.
100% proceeds go to Skinner West art programs each year for every classroom. Gallery 111 provides residencies/field trips such as
Redmoon Theater, The Poetry Center of Chicago "Hands on Stanzas"
, Old Town School of Folk Music, The Art Institute, Chicago Symphony Orchestra, Steppenwolf, House of Blues,
Second City & Lookingglass Theater
to name a few. Gallery 111 also purchases music instruments, art supplies, and tools needed in order to support our teachers and programs.
Event Tickets
The ticket price of $50 includes cuisine by Third Coast Chef, wine & beer by Beverage Testing Institute, desserts by Bombon Cafe, and live music by DJ Pauly.

The homeroom that sells the most events tickets by May 17th- wins a pizza party!

Tickets to "No Art Left Behind" can be

purchased

online at

gallery111.eventbrite.com

or through an order form at school.
Raffle Tickets
Don't forget to

buy

raffle tickets for a chance to win an iPad! One ticket for $20, three tickets for $50.
The homeroom that sells the most raffle tickets by May 17th win a cupcake party!
Buy your raffle tickets online at gallery111.eventbrite.com, at the event, or through school.
Donations for Silent Auction
If you are interested in donating to the silent auction, it is not too late to be included in our event program! Please contact Ms. Bovit (
jcbovit@cps.edu
) or Mrs. Schildmeyer (
jhardin3@cps.edu
) for donation details or see attached forms. Items such as gift certificates, event tickets, services, unique experiences,
artwork,
etc. are always appreciated!
We look forward to seeing you on May 18!
Second Grade Poetry
This year, Gallery 111 sponsored the 2nd grade poetry classes, which are given by The Poetry Center of Chicago. Congratulations to the second grade students who are featured on The Poetry Center of Chicago's "Hands on Stanzas" Blog. A collection of the poetry from each week can be viewed at the following link:
Congratulations to History Fair State Qualifiers!
This year's Chicago Metro History Fair theme and focus was Turning Points in History: People Ideas, and Events. Congratulations to the the following 6th Grade students who were selected to advance to the state level of the History Fair:
The State Expo will be held at the Prairie Convention Center in Springfield on May 2, 2013.
We are so proud of our Skinner Superstars and wish them the best of luck at state competition!
STAR News: 2013-2014 School Year
Pre-registration Begins Next Week!
STAR Program pre-registration for the 2013-14 school year will begin on April 29th.
A new 2013 - 2014 re-registration form (available in the office or on the STAR table) and a nonrefundable $50 fee will be due upon pre-registration.
Even if your child is currently enrolled in the program, a new form must be filled out and the $50 fee must be paid in order to reserve a spot. (The $50 fee will be applied to your fall 2013 payment.)
Announcing: FunFundamentals Summer Camp
We're excited to extend our current afterschool soccer and yoga options into the summer. Due to popular demand, we will be offering a summer camp from
Mon 6/24 to Fri 6/28 to learn the fundamentals of soccer and yoga. Look for more details in future newsletters or contact us
at
info@funfundamentals.com
.
or
773.551.4327
.
Click on the attachment
HERE
for more details.
Scholastic Book Fair Coming Soon- Volunteers Needed
Scholastic's Buy One, Get One Free Book Fair is coming soon to the Skinner library.
Set up date for the fair is May 20th, and the Book Fair will run from Tuesday, May 21st through Tuesday, May 28th. Book Fair hours are from 8:45-3:30.
Parent volunteers are needed to help set up on May 20th and
are needed each day of the book fair week to assist the students as they shop, restock the books, and help keep the fair running smoothly.
Chinese Mandarin Notes and Reminders-
From Ms. Kong
To the students and parents of students enrolled in Skinner's Chinese Mandarin Program:
A reminder from Ms. Kong to bookmark the Chinese Mandarin website and check the website every weekend. Skinner's Chinese Mandarin Program has been paperless since January and all the information can be found on the website. Updated information regarding the 1st -5th graders Asian Heritage Project is now on the website.

Mandarin Chinese Site:
Fourth graders need to return their permission slips to Ms. Kong in order to attend the upcoming field trip.
Volunteers are still needed to assist with the Mandarin Chinese program. Volunteers are needed Monday-Friday from 9:00 - 11:30 or 12:30 -3:00. Please contact Ms. Kong if you are able to assist.
Skinner West Families are Box Tops Superstars!!!
More
Box Tops have been collected this year than ever before!!!! The funds raised will support the Skinner West Library, and help add new resources to our collection. This year's targeted areas are Young Adult Novels, Leveled Readers, and e-Books. Keep saving your Box Tops and shopping online through the Box Tops Marketplace- every Box top makes a difference!
March Madness- Final Days
Thank you to all who have participated in the Box Tops March Madness Challenge! Please return all March Madness collection sheets by Monday, April 29th, even if they are not completed. Prizes will be handed out to all participants Tuesday, April 30th.

Box Tops from Around the World
Box Tops Around the World is a continuing success! We have received Box Tops and post cards from 21 states, Washington D.C., New Zealand, South Korea, the Philippines, Mexico, Bonaire, England, and Sweden. Stop by the 3rd floor to see our map, envelopes, and postcards! Our goal is to receive Box Tops from every state, so please ask your family and friends to help. Envelopes and post cards can be mailed to:
Skinner West Elementary School
c/o Kelly Ranftl
1260 w. Adams St.
Chicago, Il 60607
Take a Look for Your Library Book!
Please ask your child to double check that they have returned all Skinner West library books. Check at home, in desks, and in lockers, and return any stowaways to the library. Ms. Ranftl will be doing inventory over the next few weeks, and any student with missing book(s) will receive a note home with the title and cost of their book(s). All missing books must be returned or paid for by the end of the school year.
More Library News
Free e-Books from the Chicago Public Library
Borrow up to 6 e-books for free- all you need is a Chicago Public Library, the Kindle app, and an Amazon account. If your student needs help setting up their electronic device to use this service, Ms. Ranftl can help! Simply bring your electronic device, library card, and amazon.com login and password, and Ms. Ranftl will help you during library class or after school on Tuesdays.
Happy Reading!
Happy National Library Week!
Skinner West students love books, and are fortunate enough to have access to their school library as well as Chicago Public Libraries throughout the city. Please take a moment to read the following letter, and consider contacting your elected officials to show your support for libraries!
This is National Library Week. It is a perfect opportunity to write your legislators and let them know how important libraries are to you and about the positive difference libraries make in your community. Libraries need your voice!
Although they continue to be busier than ever, many libraries struggle to maintain budgets, staff, and resources to serve the needs of their communities. Your message of support is important because state governments provide much needed funding for libraries. Without funding, libraries will be unable to continue making available all the resources they do (e.g., books, public access to the Internet, homework assistance) to your community. Like you, families, job seekers, small businesses, and students need their libraries.
If you agree with Walter Cronkite-"Whatever the cost of our libraries, the price is cheap compared to that of an ignorant nation."-take this opportunity to write now. Your message will make a difference, and your state library association has provided an easy and effective way for you to write your elected officials to let them know how much you value the libraries in your community. Here is that link:
http://capwiz.com/ala/il/home/
Consider sharing a personal story about how your public, school, or college library makes a positive impact in your own community. For example, let your elected officials know how much your children depend on their school libraries to help them succeed in school, or explain how much you depend on your public library to connect you to information you need.
Please forward this message to your friends, family, and colleagues in your state. Ask them to take this opportunity to support libraries in their communities, too!
Thank you for advocating for libraries and library staff.
Sincerely,
Michael Dowling
Director, Chapter Relations Office
American Library Association
Attention Prospective Parents:
Tour Skinner West Elementary
Interested in learning more about Skinner West Elementary School? Do you have a prospective elementary-aged student or know someone who does?
From
now until May 30th
, tours of Skinner West will be given
every Thursday from 10:30-11:00am
.
All interested parents can meet at the school's Security Desk located at the Adams Street entrance (1260 W. Adams).
Skinner Student Council Sponsors:
Twin Day
Friday, April 26th is Twin Day at Skinner West.
Show your school spirit: Students in all grades-choose a friend and dress the same!
SKINNER
SUPERSTARS
SUMMER
CAMP- New Information
Skinner West is inviting you to join us this summer! We are offering a four week camp (July 8th - August 2nd) for our Superstars Grades K-5. Please note NEW info: camp will include Skinner Superstars currently in 5th grade and siblings entering Kindergarten in the fall. Our highly qualified staff will create an exciting experience for all campers through safe and engaging activities.
Click
HERE
here to view a July/August calendar to see daily activities planned.
Click here
to view more details about the camp along with the camp registration form.
Get ready to have an
AMAZING
summer!

Support Skinner's Team:
Walk Now for Autism Speaks
April is Autism Awareness month. Support Skinner West's faculty and students -participate in Walk Now for Autism Speaks. This walk is on Saturday May 18th at Soldier Field. Help support fundraising for research and help change the future for all those who struggle with autism spectrum disorder.
Show your support for Skinner's Team! Please send in a monetary donation to your child's homeroom teacher. Checks can be written to "Autism Speaks" with Team "I Can Do It" in the memo.
The class that raises the most money will get a pizza party!
My Voice, My School Survey
Parents and guardians of CPS students are invited to complete a survey about their child's school. The survey takes about 10-15 minutes to complete and is available in several languages. It is completely anonymous.

Please click on "Mark Skinner" when asked for your school

name.

The survey will be available until May 6th.

If you did not already complete the survey on Report Card Pick-Up Day, please take the survey online now:

http://cps.edu/Spotlight/Pages/Spotlight412.aspx
Internet Safety Presentation
Skinner 4th-8th Graders
Skinner Superstars in grades 4th through 8th attended an Internet Safety Presentation at Skinner West on Thursday, April 18th. This event was organized by our Physical Education Department and presented by the Cook County Sheriff's Office. The program discussed the importance of following safety rules when using the Internet. The positive uses of the Internet, as well as the the potential problems our students can encounter, were discussed.
Please ask your student about the presentation and discuss this important topic with them.
For parents of all Skinner students, two important things to remember about your young children using the Internet:
(1)
The Internet without supervision is like giving your child the keys to your car and telling them they can go anywhere in the world they want to go.
(2) You wouldn't let your children play at the park unattended because there could be strangers just as you shouldn't let your children be on the Internet unsupervised.
Here a few helpful websites for parents:
This year's Field Day/Walkathon will take place on Friday May 31st.
Field Day is a special day set aside at the end of the school year for fun physical activities. Some Field Day events include relay races, basketball shooting, sack races, and soccer shootout.
Mr. Johnson and Ms. Westendorf will be organizing and planning the events for Field Day again this year. Ms. Westendorf will be handling the K-5th grade activities and Mr. Johnson will take care of 6th-8th grade. They have already begun planning and wanted to reach out to those of you who are interested in volunteering this year. The students will begin practicing these activities soon, therefore, Mr. Johnson & Ms. Westendorf simply need volunteers to remind the students of the activity, keep them on task, and help with rotating to the next station. At this time, we are only requesting volunteers strictly for the AM and PM field day events for grades K-5. We especially need volunteers in the afternoon.
Please include your first and last name (including your child or children's name-this helps us put a name with a face), as well as your phone number and e-mail address.
We will be sure to keep you informed. Thank you so much for all of your support!
Mr. Johnson & Ms. Westendorf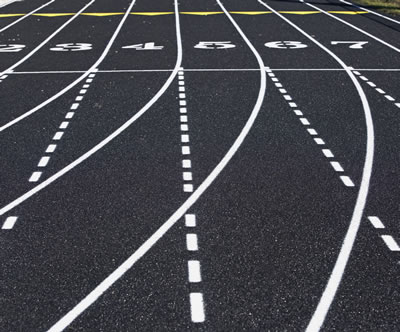 Skinner West Girls Track
Track practice begins Thursday, April 18th

Practices will be every Tuesday/Thursday from 3:45pm -4:45pm

Dress appropriately for all weather conditions

Make arrangements for your child to be picked up from the school promptly at 4:45pm

Track meets are TBD

Please be sure to fill out a Girls Track permission slip

Questions can be directed to: Mr. Johnson (rdjohn3@gmail.com) and Ms. Helfrich (jhelfrich34@hotmail.com)




Earth Day Recycling Event



(April 10 to April 30)



Go Green with Soles4Souls

Soles4Souls

can save your shoes from early death by cleaning them and shipping them to needy people around the world, who will treasure the gift for years to come. Since its inception following the Asian tsunami,

Soles4Souls

has distributed over 19 million pairs to people in 125 countries.

We offer a simple way to help reduce the strain on our environment: donate

your "gently worn" footwear to people in need instead of throwing them away. Last year alone, Americans discarded more than 300 million pairs of shoes. When these shoes break down in our landfills, the toxic glue that holds the shoes together can leak into our water supply and atmosphere.



Drop off shoes at Skinner Branch (Preschool location) or the Main (K-8th location) building in the Soles5Souls Box between (April 10 to April 30).



Sponsored by Skinner Preschool (Mrs. Haddad)



Skinner West Calendar
There are a number of key dates on our calendar for the rest of this school calendar year that you should know about:
May 08 Half Day of Student Attendance
May 18 Gallery 111 10th Annual No Art Left Behind
May 27 No School - Memorial Day
May 31 Field Day/ Walk-A-Thon
June 17 Kindergarten Graduation

June 24 Last Day of School
End of Fourth Quarter

Have you submitted your $25?


In January, our Local School Council approved to adopt the Achieve 3000 reading program for 18 months by picking up a portion of the cost and having parents pay a portion. As a result, we are asking parents to pay $25.00 for access to the program from February to August. We will include the cost for next year's access within the 2013-2014 school fees.
Click here
to view the parent letter detailing the benefits of Achieve 3000, how you can submit payment for the program, and what our next steps are.
One of our Skinner Superstar Teachers, Joy Westendorf, has entered the AXE Space Academy for a chance to go to space!
Ms. Westendorf teaches PE at Skinner West Elementary and is a terrific teacher.
The AXE Space Academy will pick two (2) people based on the number of votes they receive. Help one of our very own Skinner Superstar Teachers by voting now:

Voting closes
Sunday, April 27, 2013
and you can only vote once.
Thanks, West Loop Community for your help!