Weekly Update
Friday, May 10
Teacher Appreciation Week Ends
Saturday, May 11
Boys Basketball
NBU Tournament
10am-6pm
Whitney Young HS
G111 Meeting
3:45 pm - Art Room
Communications Committee Meeting
6:30 pm- Library
Facilities Meeting
9:00 am
School Tour for Prospective Parents
10:30-11:00 am
(weekly until 5/30/12)
Pizza Day Lunch
to Support 8th Grade Field Trip
===================
Order you Customized School Uniform or Spirit Wear
HERE
(Discount Code
BT445 to save $9 on your order)
Neighborhood News
What's Happening in the West Loop? Visit the
==================
Did you miss last week's Week-At-A-Glance e-newsletter? Click here to catch up on a must-read!
==================
Does your Superstar have an accomplishment or honorable mention you would like to submit to the newsletter?
Reply to this email or email us at skinnerwest@gmail.com.
==================
ONGOING FUNDRAISERS
Are you supporting Skinner through these NO additional cost fundraisers?
SUPPORT OUR SCHOOL and Share this with Family and Friends!
Box Tops/ Labels for Education
Collect everyday labels from groceries to earn points and funds for our school library


e-Scrip (Dominick's & other retailers)
Visit
www.escrip.com
to designate your eScrip accounts to Mark T. Skinner. A percentage of your purchases go to the school. However, you must renew your e-Scrip
annually
. Look out for special bonus days too!
Target
1% goes to Skinner on ALL purchases made with Target Card (additional 5% all purchases for you!)
Designate Skinner Classical as your school
Mamapedia
5% of purchases go to Mark T. Skinner Classical School (Code A5BY)
=====================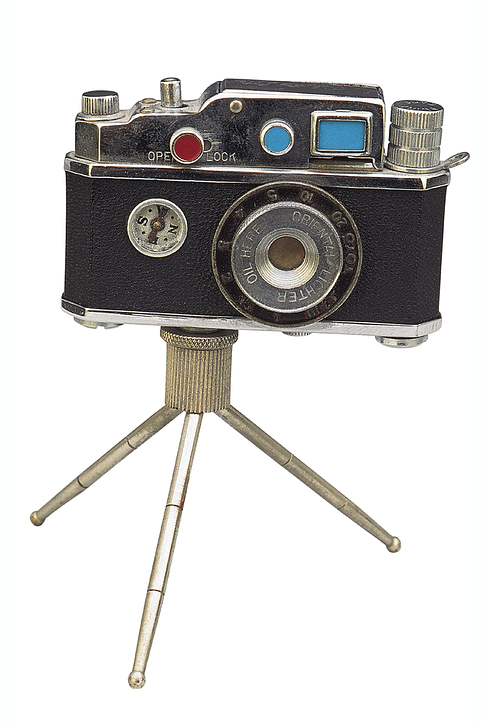 Please submit pictures from any Skinner West events (concerts, parties, presentations etc) to skinnerwest@gmail.com.
We prefer .jpg or .gif files of up to 350kb.
We also have a Skinner West Shutterfly Account.
STAR Program: Register for 2013-14 by June 15
Repeat Articles and Updates:
Field Day May 31: Volunteers Needed
Scholastic Spring Book Fair at Skinner- Volunteers Needed
This is Teacher Appreciation Week:
Thank You Teachers!
Tomorrow, Friday May 10th, is the last day of Teacher Appreciation Week. All of our teachers deserve special recognition and thanks for the outstanding work they do for Skinner West students. We truly appreciate that our Skinner teachers always go above and beyond the call of duty and this is a great week to express our gratitude.
We hope the teachers enjoyed all the treats and surprises this week organized by the PTO. On Monday, teachers received supply bags. On Tuesday, teachers found a special cupcake in their mailbox. On Wednesday, teachers were treated to a special lunch catered from Salerno's. On Thursday, teachers started their day with a breakfast catered by Wishbone. And tomorrow, teachers will find a gift card waiting for them in their mailbox.
Thank you to Mariano's, Salerno's and Wishbone for helping us celebrate Teacher Appreciation Week!
We hope the teachers continue to have a well-deserved wonderful week!
Gallery 111's No Art Left Behind
10th Annual Gala Celebration!
Saturday, May 18, 2013 7-10pm
Joffrey Ballet Tower - 10 E. Randolph

IT'S NOT TOO LATE TO PURCHASE YOUR TICKETS FOR NO ART LEFT BEHIND!
Join us for a fun-filled evening to raise money for art & cultural programming at Skinner West School. Enjoy food, drinks, and bid on items in the silent auction. Teachers will also be donating fabulous "Teacher Treats" such as pancake breakfasts, museum visits, and kickball games! Be sure to check out the always popular Classroom Art Projects as well!
100% proceeds go to Skinner West art programs
The ticket price of $50 includes cuisine by Third Coast Chef, wine & beer by Beverage Testing Institute, desserts by Bombon Cafe, and live music by DJ Pauly. Tickets to No Art Left Behind can be bought online at gallery111.eventbrite.com or print off and complete the attached order form and send back to school with your child.
Don't forget to purchase your raffle tickets for a chance to win an iPad! One ticket for $20, three tickets for $50. Buy your raffle tickets online at gallery111.eventbrite.com, at the event, or through school.
The homeroom that sells the most event tickets will enjoy a pizza party and the homeroom that sells the most raffle tickets will enjoy a cupcake party!
The goal is 100% participation.
If you are interested in donating to the silent auction, it is not too late to be included in our event program! Please contact Ms. Bovit (jcbovit@cps.edu) or Mrs. Schildmeyer (jhardin3@cps.edu) for donation details or see attached forms.
Please see the attached invitation for more details about No Art Left Behind and click on any of the following for the ticket forms and letters. We look forward to seeing you on May 18!
· AUCTION ITEMS- DONATION LETTER
· AUCTION ITEMS - DONATION FORM
Skinner West Boys Basketball Teams to Participate in the
Parents are invited to attend. Players should try to be there at least 45 minutes before start of their first game. Feel free to come early or stay late and support the teams.


The Asian Heritage Project hallway presentation has been rescheduled to
Monday, May 20th
and
Tuesday, May 21st
. Please remind your child to practice reciting their speech at home, wear a costume with props for the speech. Students' presentation time will follow their class schedule, which is posted on the website under forms and docs.The link for the website is as follows:
https://sites.google.com/site/chinesemandarinkong
. Please check the website for their homework as well.
In celebrating Asian American Heritage Month and enhance cultural understanding, all students in Chinese Mandarin will be awarded with a "Taste of China - authentic Chinese food experience" in the classroom. Food from local restaurant in Chinatown will be served. Ms. Kong will donate Chinese tea to students during their class period. This will be scheduled on the following dates: Wednesday, May 22 and Thursday, May 23. We need two parent volunteers from each class to help serve the food and tea, as well as clean up after each class. If you'd like to help out on one day or half a day, please let Ms. Kong know ASAP via <culturalelements@yahoo.com>. Food for students and volunteers will be paid by Ms. Kong's Mandarin Program. If other parents decided to join us, please: a)RSVP right away; b). Consider to chip in $5 donation to cover the cost of the food.
In order to prepare such events to promote student's learning, we are in need of the following donations
- Super Magnets (for posters and heavy flash cards)
- Zip lock bags (snack & sandwich size)
- 1.5 inch round labels (any color for Chinese character games)
- Hot beverage cups for tea
- Large thermal bottle
- Drinks
Please email Ms. Kong directly for donation items: <culturalelements@yahoo.com>
3 Weeks Away!
Skinner West Third Annual Walk-a-Thon
Friends of Skinner West is pleased to announce that we will be hosting our Third Annual Walk-a-Thon on Friday, May 31, 2013. The event will be take place during the school day at Skinner Park and will be in conjunction with the end of year Field Day. This year our goal is to raise $20,000 to help support the school's technology.
Funds raised through this Walk-a-Thon have previously been used to purchase a variety of items for our classrooms - Promethean Smart Boards, ELMO document cameras and ancillary equipment- to help our children learn and interact through technology. The funds raised for this Walk-a-Thon will again be used to directly benefit our children's needs. We thank you and your family and friends for their donations!
A Walk-a-Thon is a fun healthy way to get kids involved in the improvement of our school. There will be a minimum $5 pledge to participate; however,
We are asking every student to raise at least $50 and receive a Skinner water bottle.

If your child raises $70, he/she can bring their bike, skateboard, scooter or roller blades to use during the event (appropriate protective gear is required). They will receive a Skinner West water bottle and hat!
Each student will receive a pledge form and collection envelope. They will then reach out to friends, family, and community with your supervision to collect pledges. They can collect pledges three ways:
1. Cash
2. Checks made payable to Friends of Skinner West.
All pledges and donations must be recieved by Tuesday, May 28, 2013.
We need Volunteers!
If you have any questions or if you can volunteer to help out on of the following dates: Tuesday, 5/28 am, Wed. 5/29 am, Thursday 5/30 am, Friday 5/31 am, pm or all day, please contact Rebecca Anderson at rebecco@gmail.com or call Marla Sedler at 312-953-0599.
Spring Concert Dates
Mark your calendars for Skinner West Spring Concert dates. All students at Skinner West will perform. Parents, family members, and neighbors are invited to attend the June 20th performances at the school.
Tuesday June 18
: Students Perform for Students
10AM
: K-3, with Music House Beginning and Intermediate Violinists, Glee Club, and Level 1 Rock Band and Intermediate Rock Band
1:30PM
: Grades 4-8 & Glee Club, with Music House Intermediate and Advanced Violinists, and Intermediate Rock Band
Thursday June 20

: Concert for the Community
10AM
: K-3, with Music House Beginning and Intermediate Violinists, Glee Club, and Level 1 Rock Band
1:30PM
: Grades 4-7 & Glee Club, with Music House Intermediate and Advanced Violinists, and Intermediate Rock Band.
Return to top
March Performance Days


In March, Skinner West students in Kindergarten and Grades 1-3 were invited to perform during their Music classes. Pictures from March Performance Days are now uploaded and can be viewed online
at the Skinner West music site or click
HERE
.
E
Pizza Day

Friday, May 17, 2013
There will be a Pizza Day on
Friday, May 17, 2013
at lunch time. This is the last pizza day and the last chance to help raise money for our 8th graders to travel to Washington D.C. Pizza lunch must be pre-ordered by Wednesday, May 15, 2013. There will be no same-day orders for this Pizza Day. Parent volunteers and donations are always welcome -
Contact Ms. Mellos at mellosv@yahoo.com to volunteer.
For the pizza day flyer and order form, click
HERE
.
Skinner Community Supports Autism Speaks
April was Autism Awareness Month, and Skinner West has joined the initiative by bringing awareness to our students and helping to raise money for research regarding this disability. During the months of April and May, Ms. O'Brien, the primary special education teacher, has been able to go into a variety of classrooms to teacher students about what autism is and answer any questions that the students might have. The classes include Ms. Fisher's, Mrs. Rupp's, Mrs. Christiansen's, and Mr. Chau's (to name a few) with more yet to come. These classes allowed the students to learn about what autism entails, play a related true and false game, and see some of the tools that help students who learn differently from them. The message to all the students was "people with autism are different, not less". The students were excited, asked great questions, and really learned a lot.
All
of these efforts
are leading up to the Chicago 10th Anniversary Walk Now for Autism Speaks, which is held on May 18
th
, 2013 at Soldier Field. The Skinner West team has been doing great raising money and has so far raised just over 1,000.00 dollars!
The generosity demonstrated by our classrooms and the want to help
has touched all of our hearts. The class that raises the most money will win a pizza party as
a thank you for the generosity that's been put forth to support a wonderful cause
! Notes will be sent home this week about how to join our team
as well as provide
further details about the walk. Thank you so much for all your support!
2013 Law Day Program
Congratulations to our 8th Grade Winners!
Twenty 8th grade students attended the 2013 Law Day Program hosted by the Cook County Bar Association. This years's theme was Realizing the Dream: Equality for All. Students participated in this program with judges and attorneys at the Daley Center. Students had the opportunity to see firsthand how our systems of law endeavor to dispense justice for all.
All 8th grade students wrote an essay on this year's theme. There were three writing competition scholarships provided by the Illinois State Bar Association. Skinner West took home two of those scholarships.
CONGRATULATIONS to our 2nd place winner Iryna M. who won $150.00 and to our 1st place winner Karsyn T. who won $250.00.


STAR News: 2013-2014 School Year
Pre-registration Now until June 15th
STAR Program pre-registration for the 2013-14 school year has begun. STAR Program is taking Preregistration forms for 2013-14 now until June 15th.
A new 2013 - 2014 re-registration form (available in the office or on the STAR table) and a nonrefundable $50 fee will be due upon pre-registration. Click HERE for the form.
Even if your child is currently enrolled in the program, a new form must be filled out and the $50 fee must be paid in order to reserve a spot. (The $50 fee will be applied to your fall 2013 payment.)
Invention Convention Photo Gallery
Invention Convention was held at Skinner on April 26, 2013. Grades 1, 3 and and 5 displayed their amazing inventions created to solve everyday problems. See for yourself! To view a photo gallery of the day on our school website click
HERE
.
Best of luck to those Skinner students who advanced to the Fulton Network Invention Convention which will be held on Saturday, June 1, 2013!
Calling all Young Chefs: Enter Recipe Contest
Here's your chance to share your favorite delicious and nutritious lunch recipe with First Lady Michelle Obama and all of the White House Chefs!
With the overwhelming success of the inaugural Healthy Lunchtime Challenge & Kids' "State Dinner" in 2012, First Lady Michelle Obama is again teaming up with Epicurious, the U.S. Department of Education, and the Department of Agriculture to host a Healthy Lunchtime Challenge. We're inviting parents or guardians and their children, ages 8-12 to submit an original lunch recipe that is healthy, affordable, and tasty, with the opportunity to be invited to attend a Kids' "State Dinner" at the White House where a selection of the winning healthy recipes will be served.
The rules are simple: All entrants are encouraged to reference the MyPlate nutritional guidelines to ensure recipes meet healthy standards. Entries should represent each of the food groups, either in one dish or as parts of a lunch meal, including fruit, veggies, whole grains, protein and low-fat dairy foods.
So everybody get creative! Send us your best dishes and help your family and friends eat healthy delicious meals!! You've got until May 12th, so get cooking and submit your recipe online at recipechallenge.epicurious.com.
Calling All Students: Tryout for Skinner's Talent Show
Skinner West's annual Talent Show "Spotlight on Skinner Superstars" will be held on Tuesday,
June 11, 2013.
There will be a Primary Grades show from 9:00 to 11:00 am and Upper Grades Show 1:30 to 3:30 pm.
The schdule for tryouts are as follows:
Grades K-3: Primary Tryouts
Tuesday, May 21st: 8:00- 8:30 am
Wednesday, May 22nd: 3:30-5:00 pm
Thursday May 23rd: 8:00-8:30 am
Grades 4-8 Upper Grade Tryouts
Tuesday, May 21st 3:30-5:00 pm
Wednesday, May 22nd: 8:00-8:30 am
Thursday May 23rd: 8:00-8:30 am
Students must have a signed permission slip in order to participate.
Please click on links for the permission slips:
Please click
HERE
to view the talent show flyer.
Field Day is May 31st
Volunteers Needed!
Th
is

year's Field Day/Walkathon will take place on
Friday May 31st.
Field Day is a special day set aside at the end of the school year for fun physical activities. Some Field Day events include relay races, basketball shooting, sack races, and soccer shootout.
Mr. Johnson and Ms. Westendorf will be organizing and planning the events for Field Day again this year. Ms. Westendorf will be handling the K-5th grade activities and Mr. Johnson will take care of 6th-8th grade. They have already begun planning and wanted to reach out to those of you who are interested in volunteering this year. The students will begin practicing these activities soon, therefore, Mr. Johnson & Ms. Westendorf simply need volunteers to remind the students of the activity, keep them on task, and help with rotating to the next station. At this time, we are only requesting volunteers strictly for the AM and PM field day events for grades K-5. We especially need volunteers in the afternoon.
Please include your first and last name (including your child or children's name-this helps us put a name with a face), as well as your phone number and e-mail address.
We will be sure to keep you informed. Thank you so much for all of your support!
Mr. Johnson & Ms. Westendorf
Scholastic Book Fair Coming Soon- Volunteers Needed
Scholastic's Buy One, Get One Free Book Fair is coming soon to the Skinner library.
Set up date for the fair is May 20th, and the Book Fair will run from Tuesday, May 21st through Tuesday, May 28th. Book Fair hours are from 8:45-3:30.
Parent volunteers are needed to help set up on May 20th and
are needed each day of the book fair week to assist the students as they shop, restock the books, and help keep the fair running smoothly.
SKINNER
SUPERSTARS
SUMMER
CAMP- New Information
Skinner West is inviting you to join us this summer! We are offering a four week camp (July 8th - August 2nd) for our Superstars Grades K-5. Please note NEW info: camp will include Skinner Superstars currently in 5th grade and siblings entering Kindergarten in the fall. Our highly qualified staff will create an exciting experience for all campers through safe and engaging activities.
Click
HERE
here to view a July/August calendar to see daily activities planned.
Click here
to view more details about the camp along with the camp registration form.
Get ready to have an
AMAZING
summer!

FunFundamentals Summer Camp-Updated Information
FunFundamentals is excited to extend their current afterschool soccer and yoga options into the summer. Due to popular demand, they will be offering a summer camp from Mon 6/24 to Fri 6/28 to learn the fundamentals of soccer and yoga.
Click
HERE
to view flyer with more details including time and location.
Return to top
Have you submitted your $25?


In January, our Local School Council approved to adopt the Achieve 3000 reading program for 18 months by picking up a portion of the cost and having parents pay a portion. As a result, we are asking parents to pay $25.00 for access to the program from February to August. We will include the cost for next year's access within the 2013-2014 school fees.
Click here
to view the parent letter detailing the benefits of Achieve 3000, how you can submit payment for the program, and what our next steps are.
Attention Prospective Parents:
Tour Skinner West Elementary
Interested in learning more about Skinner West Elementary School? Do you have a prospective elementary-aged student or know someone who does?
From
now until May 30th
, tours of Skinner West will be given
every Thursday from 10:30-11:00am
.
All interested parents can meet at the school's Security Desk located at the Adams Street entrance (1260 W. Adams).