Weekly Update
Friday, May 17
Teacher Appreciation Week Ends


Pizza Day - Support 8th Grade Field Trip
Saturday, May 18
Walk for Autism Speaks
Soldier Field
7pm-10pm
Gallery 111
No Art Left Behind,
Joffrey Ballet Art Building
Fifth Week Progress Reports Go Home
8-8:30am
KDG-3rd Talent ShowTryouts


8:45am
Field Day/Walk-a-Thon Volunteer Mtg
Caferteria

8:45am to 3:30pm
Book Fair
Library
3:30 -5:00pm
4th -8th grade
Talent Show Tryouts
Field Day/Walk-a-Thon Volunteer Meeting
Library
5:30pm
Parent Teacher Organization Mtg
Library
6:30pm
Local School Council Mtg
Gym
Wednesday, May 22


8:00-8:30
4th - 8th grade Talent Show Tryouts


8:45am to
3:30pm
Book Fair
Library


3:30 - 5:00pm
KDG-3rd Talent Show Tryouts
Thursday, May 23
8-8:30am
KDG - 8th grade Talent Show Tryouts

8:45am to 3:30pm Book Fair
Library


10:30-11am
School Tours for Prospective Parents (meet at security desk in lobby)
8:45am to
3:30pm
Book Fair
Library
===================
Order you Customized School Uniform or Spirit Wear
HERE
(Discount Code
BT445 to save $9 on your order)
Neighborhood News
What's Happening in the West Loop? Visit the
==================
Did you miss last week's Week-At-A-Glance e-newsletter? Click here to catch up on a must-read!
==================
Does your Superstar have an accomplishment or honorable mention you would like to submit to the newsletter?
Reply to this email or email us at skinnerwest@gmail.com.
==================
ONGOING FUNDRAISERS
Are you supporting Skinner through these NO additional cost fundraisers?
SUPPORT OUR SCHOOL and Share this with Family and Friends!
Box Tops/ Labels for Education
Collect everyday labels from groceries to earn points and funds for our school library


e-Scrip (Dominick's & other retailers)
Visit
www.escrip.com
to designate your eScrip accounts to Mark T. Skinner. A percentage of your purchases go to the school. However, you must renew your e-Scrip
annually
. Look out for special bonus days too!
Target
1% goes to Skinner on ALL purchases made with Target Card (additional 5% all purchases for you!)
Designate Skinner Classical as your school
Mamapedia
5% of purchases go to Mark T. Skinner Classical School (Code A5BY)
=====================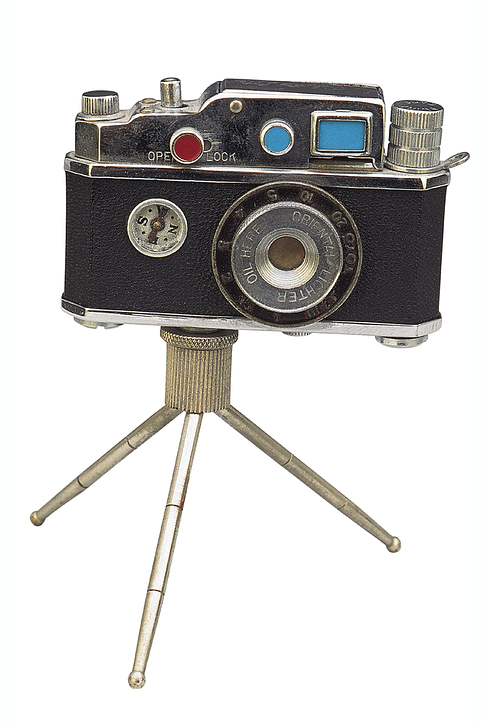 Please submit pictures from any Skinner West events (concerts, parties, presentations etc) to skinnerwest@gmail.com.
We prefer .jpg or .gif files of up to 350kb.
We also have a Skinner West Shutterfly Account.
New Articles:
Repeat Articles and Updates:
STAR Program: Register for 2013-14 by June 15
Gallery 111's No Art Left Behind
10th Annual Gala Celebration!
Saturday, May 18, 2013 7pm - 10pm
Joffrey Ballet Tower - 10 E. Randolph
Parking is available for $14 at the lot next to Joffrey
IT'S NOT TOO LATE TO PURCHASE YOUR TICKETS FOR NO ART LEFT BEHIND
AT THE DOOR!
Join us for a fun-filled evening to raise money for art & cultural programming at Skinner West School. Enjoy food, drinks, and bid on items in the silent auction. Teachers will also be donating fabulous "Teacher Treats" such as pancake breakfasts, museum visits, and kickball games! Be sure to check out the always popular Classroom Art Projects as well! This is a picture of some of the kids with a guitar autographed by Taylor Swift that will be available for auction:
The ticket price of $50 includes cuisine by Third Coast Chef, wine & beer by Beverage Testing Institute, desserts by Bombon Cafe, and live music by DJ Pauly. Tickets to No Art Left Behind can be bought online at gallery111.eventbrite.com or print off and complete the attached order form and send it back to school with your child. Tickets may be purchased at the door.
Don't forget to purchase your raffle tickets for a chance to win an iPad! One ticket for $20, three tickets for $50. Buy your raffle tickets online at gallery111.eventbrite.com, at the event, or through school. The homeroom that sells the most event tickets will enjoy a pizza party and the homeroom that sells the most raffle tickets will enjoy a cupcake party!
100% proceeds go to Skinner West art programs. Art programs like this ballroom dancing class Gallery 111 recently sponsored for the first and fourth graders.
School Dance
Additional pictures may be viewed in the photo gallery on the Skinner West web site. Because of your contributions to Gallery 111, we were able to provide a unique opportunity to participate in a unique program. Your contributions for this Saturday's "No Art Left Behind" Gala provide direct funding for wonderful programs like this!
Mr. Cox (4th Grade Teacher) said that " The "Ballroom Dancing ' sessions appeared to be well -received by our students. I feel that the success of this experience was due largely to the skills and expertise of the instructor, Ms. Nicole. She performed surgery. Not only did participants learn ballroom dancing, we also learned about social zoning/spacing, the relevance of numbers/cadence as it relates to communication, and social decorum. The maturation was great to observe.
Additional information and quotes about Gallery 111 sponsored activities can be viewed on the Skinner West Web Site.
Please see the attached invitation for more details about No Art Left Behind. We look forward to seeing you on May 18 at the Gallery 111 Fundraiser!
Skinner West School
Neighborhood Program Registration Now Open
Skinner West is currently accepting registration for the Program Grades K-4 Neighborhood Program Monday to Friday from 10:00 A.M. - 2:00 P.M.
Please bring the following items for registration:
Original Birth Certificate

3 Proofs of Residency (Valid Driver's License, State I.D., Copy of Housing Lease, Current Utility Bill, Voter's Registration Card, Library Card, Health Insurance Card, etc.)

Current Medical/Shot Record

Current Dental Exam/Vision Exam for students entering Kindergarten

Obtain a transfer from current school (If the current school does not release your child, we cannot register him/her into Skinner School
Last Pizza Day for the School Year is Today!

Today,
Friday, May 17th
is
Pizza Day
. This is the last pizza day and the last chance to help raise money for our 8th graders to travel to Washington D.C. Pizza lunch had to be pre-ordered by Wednesday, May 15, 2013. There will be no same-day orders for this Pizza Day.
The pizza is being ordered from Dominick's.
If your child has
food allergies, we recommend that they bring a packed lunch. Parent volunteers and donations are always welcome -
Contact Ms. Mellos at mellosv@yahoo.com to volunteer.

Fundraising Results In!

T
he Chicago 10th Anniversary Walk Now for Autism Speaks, will be held on May 18
th
, 2013 at Soldier Field. The Skinner West team has been doing a great job raising money and has so far raised just over 1,000.00 dollars!
The generosity demonstrated by our classrooms and the desire to help
has touched all of our hearts. The class that raises the most money will win a pizza party as
a thank you for the generosity that's been put forth to support a wonderful cause
! The results are in! The class donations were as follows:
Ms. Howlett's Class - $281
Mrs. Schildmeyer's Class - $204
Mrs. Rosenzweig's Class - $160
Mrs. Christiansen's Class - $128
Ms. Wardanian's Class - $93
Thank you so much for all your support! See you at the Walk on Saturday!

Skinner West Third Annual Field Day and Walk-a-Thon Two Weeks Away!
If you can volunteer to help out on of the following dates: Tuesday, 5/28 am, Wed. 5/29 am, Thursday 5/30 am, Friday 5/31 am, pm or all day, please contact Rebecca Anderson at rebecco@gmail.com or call Marla Sedler at 312-953-0599.
If you are a volunteering to assist with the walk-a-thon/field day, please plan on attending one of the meetings being held on
Tuesday May 21st
!
This is an opportunity to learn how the day will run, ask questions and obtain a packet of materials.
In addition, we need a "nurse" to volunteer for walk-a-thon/field day on
Friday May 31st
.
We would like a volunteer(s) for both AM and PM walk-a-thon and field day events which run from

9am-3pm

.
Please email
joywesty@hotmail.com
if you are available to assist.
If you are unable to attend the volunteer meeting, you will be able to pick up your packet materials on the day of the event (
Friday May 31st
).
Friends of Skinner West is pleased to announce that we will be hosting our Third Annual Walk-a-Thon on Friday, May 31, 2013. The event will be take place during the school day at Skinner Park and will be in conjunction with the end of year Field Day.
During the walk-a-thon,
ALL STUDENTS:
MUST

bring a bottle of water (with student's name on it)

Bring sunscreen, sunglasses, and gloves (if they wish) for tug of war

LUNCH WILL BE PROVIDED

THEREFORE

DO NOT

PACK A LUNCH FOR YOUR CHILD(REN) THIS DAY!

Wear clothes suitable for physical activity

Please remember to bring bikes, skateboards, rollerblades, or scooters to school

Thursday

(

May 30th

) evening between

6-8pm or Friday

(

May 31st

) morning. Please label your child's bike with a tag before dropping it off. All equipment will be stored overnight inside the school building. (Please bring protective equipment such as helmet, wrist guards, etc. to ensure your child's safety.)

Are encouraged to raise at least $50 for this years walk-a-thon.
Raise $50....receive a skinner water bottle.
Raise $70 or more choose from riding a bicycle, scooter, skateboard or wearing rollerblades. They will also receive a Skinner water bottle and hat.
This year our goal is to raise
$20,000
to help support the school's technology.
Funds raised through this Walk-a-Thon have previously been used to purchase a variety of items for our classrooms - Promethean Smart Boards, ELMO document cameras and ancillary equipment- to help our children learn and interact through technology. The funds raised for this Walk-a-Thon will again be used to directly benefit our children's needs. We thank you and your family and friends for their donations!
A Walk-a-Thon is a fun healthy way to get kids involved in the improvement of our school. There will be a minimum $5 pledge to participate.
Each student will receive a pledge form and collection envelope. They will then reach out to friends, family, and community with your supervision to collect pledges. They can collect pledges three ways:
1. Cash
2. Checks made payable to Friends of Skinner West.
(email this link to your friends and family!)
All pledges and donations must be received by Tuesday, May 28, 2013.
Ms. Ranftl got an email about a great way to rack up some Box Tops for Skinner, which will help add digital copies of your class novels to the library collection. To participate, just "like" Box tops for Education on Facebook and select Skinner West from the drop down menu, and you earn fifty cents for the school. It is time sensitive, so the sooner you participate the better. If you have an email list of your parents/older students who may have facebook, please share it with them also. Heads up- it only works on laptops/desk tops, not mobile devices.


Return to top
Stock up for Summer Reading at the Scholastic Book Sale!
(Volunteers Still Needed!)
Scholastic's Buy One, Get One Free Book Fair is scheduled:
Where: Skinner West Library
Times: 8:30 - 3:30
Parents are welcome to shop all week before school at 8:15 and throughout the day, or after school Tues. May 21st until 6pm.
Parent volunteers are needed to help set up on May 20th and
are needed each day of the book fair week to assist the students as they shop, restock the books, and help keep the fair running smoothly.
Please contact Ms.
Ranftl
at kranftl@gmail.com
if you can volunteer at any time during the fair.
All students will attend Book Fair with their classrooms throughout the week. Students may not shop before school after school on 5/21unless accompanied by a parent.
FYI:
The average price of a book fair book is $6.
All books are between $2 and $20. Tax is 9.25%.
Pay for the higher priced book and receive an item of equal or lesser value free.
Everything is Buy One, Get One Free- This is a great opportunity to stock up on books for the summer!
Spare change will be collected during Book Fair for Scholastic's One for Books Program. Donations are used to buy books for Skinner students. Scholastic matches the amount collected and donates books to a variety of children's charities. Please encourage your child to donate spare change to help out children in need.
Book Fair Shopping Schedule:
If you want your child to purchase books, please send them with money (labeled with their name) on their Book Fair Day"
Tues. May 21st

:

Mr. Fitzsimmons, Mr. Lee, Mrs. Christiansen, Mrs. Schildmeyer, Ms. Wardanian, and Ms. Carlson

Wed. May 22

:

Mrs. Rupp, Mrs. Beaudry, Ms. O'Connor, Mrs. Sittner, Ms. McSpadden, and Ms. Foust

Thurs. May 23

:

Ms. Rauch and Ms. Hadaad (Skinner Pre-School), Mr. Chau, Mr. Cox, Ms. Howlett, and Ms. Fisher

Friday, May 24

:

Ms. Mellos, Mrs. Montenegro, Mr. Merkin, Ms. Lohman, Mrs. Rosenzweig, and Ms. Ellis

Monday, May 27

:

Memorial Day

Tuesday, May 28

:

Ms. Sendoun, Ms. Ramakrishnan, Ms. Schroeder, Ms. Growe, Mr. Lewu

Spring Social Emotional Learning Schedule
So much activity as the end of the school year approaches! The Social Emotional Learning schedule for the remaining weeks of school are as follows:
5/20-5/24 K-5th: Honesty/Truth,
6th-7th: Empathy,
8th: Peer Pressure.
5/28-5/31 K-5th: Cooperation and Teamwork
6th-7th: Empathy,
8th: Peer Pressure
6/3-6/7 Community and Citizenship,
6/10-6/14 Peace and Nature,
6/17-21 Summer Goals and Safety.

Ms.
Bridget Montgomery (the s
chool Counselor) teaches the Social and Emotional Learning classes at Skinner West. She can be contacted at bcmontgomery1@cps.edu.
Class of 2013 Classroom Connection
College & Career Readiness
While 8th graders are preparing for high school, we are trying to maximize on what they need to know as they move toward college and career readiness. Our parents have been coming in every Tuesday, during our College & Career Readiness Class to help students on steps they can take to start preparing for a future career. We have had great lessons and want to thank parents for taking time out of their schedules to come in and share their invaluable experiences with us.
Field Trips
This year has been an exciting blend of fun and enrichment to our studies. We have visited; The Museum of Contemporary Art, The Federal Reserve Bank & Money Museum, Old Town Folk Music for The Odyssey, Museum of Science & Industry, Animals Inside Out, Cook County Bar Association sponsored LAW DAY and invited us to the Daley Center & The John Marshall Law School, several of our girls were asked to participate in The Women in Space Science (WISS) Award Celebration at the Adler Planetarium, we also took a special trip and joined host Nick Cannon and judges Howie Mandel, Howard Stern, Mel B and Heidi Klum in the live studio audience as the country's best performers competed in the new season of America's Got Talent. We are most excited about our upcoming trip to our nation's capital,
WASHINGTON, D.C.
Constitution
We have been learning a lot about the document that created our government: the Constitution of the United States. We were lucky enough to gain a better understanding of how the law works by having a mock trial. Cook County Circuit Judge Edward Washington II came to Skinner and held a mock trial with our eighth graders. The Honorable Washington created a hypothetical case and had our eighth graders read from a script that he created. Some students wore loaned-out robes and played judges. Others were defendants, prosecutors, witnesses, and jurors. We even had Ms. Ramakrishnan's class come since they too study government. It was a memorable experience and we thank Judge Washington greatly!
Fundraising for our Washington, D.C. trip
Thanks to all of your donations and support with our Goody Store and Pizza Days! Our last Pizza Day is Friday, May 17th. We need donations (bottled water, juice bags, & paper plates) and parents to help out with set up, distribution and clean up that day. This fundraiser will help cut the cost of the DC trip. We hope to take $150.00 off of each student's expense.
Algebra
Students have used all kinds of variables to express their knowledge of Algebra. The scale-factoring project in 3D is one. Some samples are still on display on the second floor. Stop by and have a look! 8th graders have answered 260,000 questions on IXL this year. Can we make it to 300,000? The Algebra exit exam is coming up.
Awards
Well...... this is where we get to brag about our Superstars. Karsyn T. won first place in a Writing Competition and was given a check for $250.00. Iryna M. won second place in a Writing Competition and took home a check of $150.00. Science Fair winners include Daisy M. & Hubert M. who took first place and then represented us at state. Third place winners include Reese R. & Jacob S. History Fair winners include Emily A. and Daisy M.! Congratulations to all of them!
Whats Happening in First Grade?
Last week Ms. Fisher's first grade Reese's Readers studied fiction and non-fiction books related to dinosaurs. Our common core comprehension focus was on Main Idea and Supporting Details. Through authentic literature, students looked for clues in the title and pictures, repeated words, reoccurring themes and ideas to determine what the story was mostly about. Throughout the week students rotated to four centers: Writing (read and respond to literature), Phonics (frame words/word hunt with weekly sound skill), Words (vocabulary sorts), and Guided Reading. As a culminating activity and to integrate Math, students worked collaboratively to create dinosaur tracks that measured 36 inches long.In the coming weeks Reese's Readers will begin a novel study on The 100 Dresses.
.
Ms. Fisher's Mentos Math started a unit on Measurement. Here is a peek at an activity students worked on...Can you find the perimeter of these shapes?
In Science, First Grade Neighborhood has been studying the earth and recently went on a trip to the Peggy Notebaert Nature Museum to find out how seeds travel from one place to another. Students planted their own seeds and brought them back to our indoor garden (we now have tomatoes, onions, and thyme). We'll see what happens with some water and sunshine! We just began an exploration on Tree-mendous Trees!
It's not too late to sign up your child for a fun-filled, friend-filled summer at

Hi-Five Sports Camp/Chicago, located at the Whitney Young High School Campus.

Hi-Five Sports Camp offers a safe, encouraging, fun, challenging environment where your child will enjoy team sports such as basketball, baseball, flag football, soccer, volleyball, lacrosse, floor hockey, golf & tennis.


Other exciting activities include field trips, Cubs & Sox games, Goofy Olympics, 3 on 3 Tournaments, water parks, special event days and more. Door-to-door bus transportation included!
Call for Brochure & FREE Camp DVD!
For Boys & Girls, Grades PreK-8th camp is on:
J

une 24th-August 16th

(2, 4, 6 & 8 week sessions)

Bus transportation included!

Hot lunch program available
Location: Whitney Young H.S.,
211 South Laflin St., Chicago
Sign up today! Space is limited...
The sports camp... with a sense of humor!
Please visit link below for online brochure, registration, and much more:
The Chicago Area Runners Association Youth Program
The Chicago Area Runners Association (CARA) has summer youth programming including morning, afternoon and
Saturday
classes. This program is designed to help your kids love running. It's also designed to provide kids who've already caught the bug with a platform to keep them in shape between school running seasons. During the summer CARA will offer three programs, targeted at Elementary, Middle and High School age kids with age appropriate activities and mileage. CARA has studied programs from Europe to bring an innovative and effective, but most importantly, fun program for your kids!
Click here to learn more about the programs and training
.
The Asian Heritage Project hallway presentation has been rescheduled to
Monday, May 20th
and
Tuesday, May 21st
. Please remind your child to practice reciting their speech at home, wear a costume with props for the speech. Students' presentation time will follow their class schedule, which is posted on the website under forms and docs.The link for the website is as follows:
https://sites.google.com/site/chinesemandarinkong
. Please check the website for their homework as well.
In celebrating Asian American Heritage Month and enhance cultural understanding, all students in Chinese Mandarin will be awarded with a "Taste of China - authentic Chinese food experience" in the classroom. Food from local restaurant in Chinatown will be served. Ms. Kong will donate Chinese tea to students during their class period. This will be scheduled on the following dates: Wednesday, May 22 and Thursday, May 23. We need two parent volunteers from each class to help serve the food and tea, as well as clean up after each class. If you'd like to help out on one day or half a day, please let Ms. Kong know ASAP via <culturalelements@yahoo.com>. Food for students and volunteers will be paid by Ms. Kong's Mandarin Program. If other parents decided to join us, please: a)RSVP right away; b). Consider to chip in $5 donation to cover the cost of the food.
In order to prepare such events to promote student's learning, we are in need of the following donations
- Super Magnets (for posters and heavy flash cards)
- Zip lock bags (snack & sandwich size)
- 1.5 inch round labels (any color for Chinese character games)
- Hot beverage cups for tea
- Large thermal bottle
- Drinks
Please email Ms. Kong directly for donation items: <culturalelements@yahoo.com>
Spring Concert Dates
Mark your calendars for Skinner West Spring Concert dates. All students at Skinner West will perform. Parents, family members, and neighbors are invited to attend the June 20th performances at the school.
Tuesday June 18
: Students Perform for Students
10AM
: K-3, with Music House Beginning and Intermediate Violinists, Glee Club, and Level 1 Rock Band and Intermediate Rock Band
1:30PM
: Grades 4-8 & Glee Club, with Music House Intermediate and Advanced Violinists, and Intermediate Rock Band
Thursday June 20

: Concert for the Community
10AM
: K-3, with Music House Beginning and Intermediate Violinists, Glee Club, and Level 1 Rock Band
1:30PM
: Grades 4-7 & Glee Club, with Music House Intermediate and Advanced Violinists, and Intermediate Rock Band.
Return to top
March Performance Days


In March, Skinner West students in Kindergarten and Grades 1-3 were invited to perform during their Music classes. Pictures from March Performance Days are now uploaded and can be viewed online
at the Skinner West music site or click
HERE
.
E
STAR News: 2013-2014 School Year
Pre-registration Now until June 15th
STAR Program pre-registration for the 2013-14 school year has begun. STAR Program is taking Preregistration forms for 2013-14 now until June 15th.
A new 2013 - 2014 re-registration form (available in the office or on the STAR table) and a nonrefundable $50 fee will be due upon pre-registration. Click HERE for the form.
Even if your child is currently enrolled in the program, a new form must be filled out and the $50 fee must be paid in order to reserve a spot. (The $50 fee will be applied to your fall 2013 payment.)
Calling all Young Chefs: Enter Recipe Contest
Here's your chance to share your favorite delicious and nutritious lunch recipe with First Lady Michelle Obama and all of the White House Chefs!
With the overwhelming success of the inaugural Healthy Lunchtime Challenge & Kids' "State Dinner" in 2012, First Lady Michelle Obama is again teaming up with Epicurious, the U.S. Department of Education, and the Department of Agriculture to host a Healthy Lunchtime Challenge. We're inviting parents or guardians and their children, ages 8-12 to submit an original lunch recipe that is healthy, affordable, and tasty, with the opportunity to be invited to attend a Kids' "State Dinner" at the White House where a selection of the winning healthy recipes will be served.
The rules are simple: All entrants are encouraged to reference the MyPlate nutritional guidelines to ensure recipes meet healthy standards. Entries should represent each of the food groups, either in one dish or as parts of a lunch meal, including fruit, veggies, whole grains, protein and low-fat dairy foods.
So everybody get creative! Send us your best dishes and help your family and friends eat healthy delicious meals!! You've got until May 12th, so get cooking and submit your recipe online at recipechallenge.epicurious.com.
Calling All Students: Tryout for Skinner's Talent Show
Skinner West's annual Talent Show "Spotlight on Skinner Superstars" will be held on Tuesday,
June 11, 2013.
There will be a Primary Grades show from 9:00 to 11:00 am and Upper Grades Show 1:30 to 3:30 pm.
The schdule for tryouts are as follows:
Grades K-3: Primary Tryouts
Tuesday, May 21st: 8:00- 8:30 am
Wednesday, May 22nd: 3:30-5:00 pm
Thursday May 23rd: 8:00-8:30 am
Grades 4-8 Upper Grade Tryouts
Tuesday, May 21st 3:30-5:00 pm
Wednesday, May 22nd: 8:00-8:30 am
Thursday May 23rd: 8:00-8:30 am
Students must have a signed permission slip in order to participate.
Please click on links for the permission slips:
Please click
HERE
to view the talent show flyer.
SKINNER
SUPERSTARS
SUMMER
CAMP- New Information
Skinner West is inviting you to join us this summer! We are offering a four week camp (July 8th - August 2nd) for our Superstars Grades K-5. Please note NEW info: camp will include Skinner Superstars currently in 5th grade and siblings entering Kindergarten in the fall. Our highly qualified staff will create an exciting experience for all campers through safe and engaging activities.
Click
HERE
here to view a July/August calendar to see daily activities planned.
Click here
to view more details about the camp along with the camp registration form.
Get ready to have an
AMAZING
summer!

FunFundamentals Summer Camp-Updated Information
FunFundamentals is excited to extend their current afterschool soccer and yoga options into the summer. Due to popular demand, they will be offering a summer camp from Mon 6/24 to Fri 6/28 to learn the fundamentals of soccer and yoga.
Click
HERE
to view flyer with more details including time and location.
Return to top
Attention Prospective Parents:
Tour Skinner West Elementary
Interested in learning more about Skinner West Elementary School? Do you have a prospective elementary-aged student or know someone who does?
From
now until May 30th
, tours of Skinner West will be given
every Thursday from 10:30-11:00am
.
All interested parents can meet at the school's Security Desk located at the Adams Street entrance (1260 W. Adams).