Weekly Update
Friday, May 24

6th and 8th Grade
Spirit Day
Wear the Colors of
School you will be Attending Next Year


Monday, May 27
Memorial Day - No Classes
Tuesday, May 28

Book Fair
8:45am to 3:30pm
Library
Walk-a-thon Collections Deadline


Wednesday, May 29
Box Tops
Deadline for March Madness


Thursday, May 30


10:30-11am
School Tours
for Prospective Parents
Meet at security desk in lobby

6:30pm
Central City High School
Town Hall Mtg
Auditorium
6:30pm
STARS Dance Team Performance - All are welcome
Auditorium
Field Day & Walk-a-thon
Skinner Park
===================
Order you Customized School Uniform or Spirit Wear
HERE
(Discount Code
BT445 to save $9 on your order)
Neighborhood News
What's Happening in the West Loop? Visit the
==================
Did you miss last week's Week-At-A-Glance e-newsletter? Click here to catch up on a must-read!
==================
Does your Superstar have an accomplishment or honorable mention you would like to submit to the newsletter?
Reply to this email or email us at skinnerwest@gmail.com.
==================
ONGOING FUNDRAISERS
Are you supporting Skinner through these NO additional cost fundraisers?
SUPPORT OUR SCHOOL and Share this with Family and Friends!
Box Tops/ Labels for Education
Collect everyday labels from groceries to earn points and funds for our school library


e-Scrip (Dominick's & other retailers)
Visit
www.escrip.com
to designate your eScrip accounts to Mark T. Skinner. A percentage of your purchases go to the school. However, you must renew your e-Scrip
annually
. Look out for special bonus days too!
Target
1% goes to Skinner on ALL purchases made with Target Card (additional 5% all purchases for you!)
Designate Skinner Classical as your school
Mamapedia
5% of purchases go to Mark T. Skinner Classical School (Code A5BY)
=====================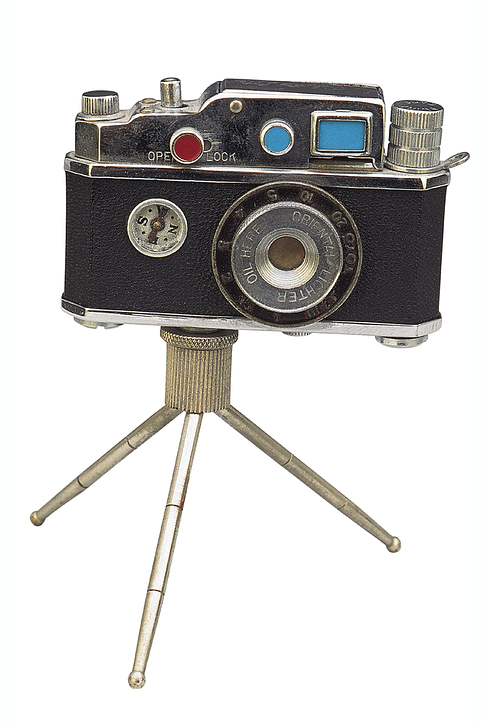 Please submit pictures from any Skinner West events (concerts, parties, presentations etc) to skinnerwest@gmail.com.
We prefer .jpg or .gif files of up to 350kb.
We also have a Skinner West Shutterfly Account.
New Articles:
Repeat Articles and Updates:
STAR Program: Register for 2013-14 by June 15
Skinner West Third Annual Field Day and Walk-a-Thon
This Week!
Friends of Skinner West is pleased to announce that we will be hosting our Third Annual Walk-a-Thon on Friday, May 31, 2013. The event will be take place during the school day at Skinner Park and will be in conjunction with the end of year Field Day.
During the walk-a-thon,
ALL STUDENTS:
MUST

bring a bottle of water (with student's name on it)

Bring sunscreen, sunglasses, and gloves (if they wish) for tug of war

LUNCH WILL BE PROVIDED

THEREFORE

DO NOT

PACK A LUNCH FOR YOUR CHILD(REN) THIS DAY!

Wear clothes suitable for physical activity

Please remember to bring bikes, skateboards, rollerblades, or scooters to school

Thursday

(

May 30th

) evening between

6-8pm or Friday

(

May 31st

) morning. Please label your child's bike with a tag before dropping it off. All equipment will be stored overnight inside the school building. (Please bring protective equipment such as helmet, wrist guards, etc. to ensure your child's safety.)

Are encouraged to raise at least $50 for this years walk-a-thon.
Raise $50....receive a skinner water bottle.
Raise $70 or more choose from riding a bicycle, scooter, skateboard or wearing rollerblades. They will also receive a Skinner water bottle and hat.
This year our goal is to raise
$20,000
to help support the school's technology.
Funds raised through this Walk-a-Thon have previously been used to purchase a variety of items for our classrooms - Promethean Smart Boards, ELMO document cameras and ancillary equipment- to help our children learn and interact through technology. The funds raised for this Walk-a-Thon will again be used to directly benefit our children's needs. We thank you and your family and friends for their donations!
Special thanks to one of our generous local sponsors, State Farm agent Linda S Mitchell (www.LindaSMitchell.com, 312-243-7900).

A Walk-a-Thon is a fun healthy way to get kids involved in the improvement of our school. There will be a minimum $5 pledge to participate.

Each student will receive a pledge form and collection envelope. They will then reach out to friends, family, and community with your supervision to collect pledges. They can collect pledges three ways:
1. Cash
2. Checks made payable to Friends of Skinner West.
(email this link to your friends and family!)
All pledges and donations must be received by Tuesday,
May 28, 2013.
If you can volunteer to help out on of the following dates: Tuesday, 5/28 am, Wed. 5/29 am, Thursday 5/30 am, Friday 5/31 am, pm or all day, please contact Rebecca Anderson at
rebecco@gmail.com
or call Marla Sedler at 312-953-0599.
In addition, we need a "nurse" to volunteer for walk-a-thon/field day on
Friday May 31st
.
We would like a volunteer(s) for both AM and PM walk-a-thon and field day events which run from

9am-3pm

.
Please email
joywesty@hotmail.com
if you are available to assist.
Don't Forget to Stock up for Summer Reading
at the Scholastic Book Sale!
Scholastic's Buy One, Get One Free Book Fair is in Progress!!!
Where: Skinner West Library
Times: 8:30 - 3:30
Parents are welcome to shop all week before school at 8:15 and throughout the day, or after school Tues. May 21st until 6pm.
Parent volunteers are needed to help set up on May 20th and
are needed each day of the book fair week to assist the students as they shop, restock the books, and help keep the fair running smoothly.
Please contact Ms.
Ranftl
at kranftl@gmail.com
if you can volunteer at any time during the fair.
All students will attend Book Fair with their classrooms throughout the week. Students may not shop before school after school on 5/21unless accompanied by a parent.
FYI:
The average price of a book fair book is $6.
All books are between $2 and $20. Tax is 9.25%.
Pay for the higher priced book and receive an item of equal or lesser value free.
Everything is Buy One, Get One Free- This is a great opportunity to stock up on books for the summer!
Spare change will be collected during Book Fair for Scholastic's One for Books Program. Donations are used to buy books for Skinner students. Scholastic matches the amount collected and donates books to a variety of children's charities. Please encourage your child to donate spare change to help out children in need.
Book Fair Shopping Schedule:
If you want your child to purchase books, please send them with money (labeled with their name) on their Book Fair Day"
Tues. May 21st

:

Mr. Fitzsimmons, Mr. Lee, Mrs. Christiansen, Mrs. Schildmeyer, Ms. Wardanian, and Ms. Carlson

Wed. May 22

:

Mrs. Rupp, Mrs. Beaudry, Ms. O'Connor, Mrs. Sittner, Ms. McSpadden, and Ms. Foust

Thurs. May 23

:

Ms. Rauch and Ms. Hadaad (Skinner Pre-School), Mr. Chau, Mr. Cox, Ms. Howlett, and Ms. Fisher

Friday, May 24

:

Ms. Mellos, Mrs. Montenegro, Mr. Merkin, Ms. Lohman, Mrs. Rosenzweig, and Ms. Ellis

Monday, May 27

:

Memorial Day

Tuesday, May 28

:

Ms. Sendoun, Ms. Ramakrishnan, Ms. Schroeder, Ms. Growe, Mr. Lewu
There is a "Spirit Day" for 6th and 8th graders on Friday,May 24th. On Spirit Day they 6th and 8th Graders wear the school colors of the school they are attending next year. If they are staying at Skinner West, make sure that they show their Skinner West spirit!!!!


Gallery 111


Congratulations and a sincere thank you to everyone who helped make the Gallery 111 event No Art Left Behind event such a success! We raised over $21,000 for art programming at Skinner West through your generous contributions.

A very special thank you to all the parents, volunteers, teachers, and staff who donated their time, money, and expertise to the event. We are also so appreciative of all the silent auction donors, the Beverage Tasting Institute, Bombon Cafe, DJ Pauly, The Joffrey Ballet, and Third Coast Chef for their generous contributions.
If you would still like to make a donation, please DO!!!! Donation's can still be made on-line at
www.gallery111.net
. Every donation goes to the
INCREDIBLE
Skinner Art's Program.
If you did not get a chance to attend this years fund raiser, you missed an unbelievable event!!!! Check out these picture from the night:
Don't forget to check out the additional pictures that will be added to a link in next weeks newsletter.
If you still need to pick up your silent auction winnings, please stop by the art room and see Ms. Bovit. Checks are the preferred method of payment. Thank you!


*$21,000+ is gross amount. Final numbers will be available shortly.


You are invited to attend the Skinner Stars Dance Team Spring Recital on Friday, May 31st at 6:30pm. In the Skinner Auditorium. Tickets are free! Seating is on a first come first serve basis.


You won't want to miss this performance!!
A Little Update from

Ms. Lohman's First Grade Class in Room 212!


Ms. Lohman's first grade:
Rock Candy Readers studied Ben Franklin and inventions. Our common core comprehension focus was on finding the "theme" of a story and connecting it to real life. Through the use of listening, phonics, and writing centers, students were able to also learn about long vowel sounds and made their own creative inventions. GOOD NEWS! This week Rock Candy readers also began in their new, second grade reading book. They are all very excited. This book contains two stories each week: a phonics story and a weekly story. The routine will stay the same with Friday spelling tests and weekly tests over the stories.
M&M Math just finished their unit on Subtraction. This week, we will begin fractions which will include some hands-on art activities to engage the students in their learning.
In Science, First Grade Neighborhood has been studying the earth and recently went on a trip to the Peggy Notebaert Nature Museum to find out how seeds travel from one place to another. We have some plants growing in the classroom window. We'll see what happens with some water and sunshine! Our next exploration will be on Tree-mendous Trees.
In Social Studies, first grade has been working on character traits. Each student has a chart on their locker and has been earning stickers for exuding the character traits we have been studying. We feel it is important that all students are on the same page with such traits as being generous, confident, caring, positive, and responsible before they move onto second grade. They have been earning stickers left and right to earn their "gold medals" of completion. Great job!
Gallery111 contributed an invaluable learning experience for my class. They brought in the dance company

May I Have This Dance

for one month to teach my class the Merengue. Part of learning the Merengue included dance etiquette, personal space, and of course the Merengue! Thank you Gallery 111!
And as always, thank you for your support!


Ms. Lohman
The Music Department End of Year Report
from Ms. Maatouk
In addition to the regular music curriculum,K-8 students also studied special units such as the Broadway Musicals, the Nutcracker Ballet, the Carnival of the Animals, The Birth of the Blues, Music of the Middle Ages and the Renaissance, The Wacky World of Opera, and Drum Making with household materials.
In December, the Primary Choruses performed at Skinner West and other venues such as The French Market, Blue Cross/Blue Shield, C N A, and City Hall. They also sang at an outdoor tree-lighting ceremony at Mary Bartleme Park, just a few blocks away from school.
SPECIAL EVENTS and ACTIVITIES
In January, the whole school enjoyed a performance of Flamenco music and dance on stage in the gym, presented by Raices Gitanas and sponsored by the International Music Foundation.
Fourth grades went on a field trip to Symphony Center for the "Get Up and Dance" concert featuring ballet music played by the Chicago Symphony Orchestra and guest dancers from Hubbard Street 2. 5
th and 6th graders went to Kenwood Academy to see the Lyric Opera in the Neighborhoods' production of Mozart's The Magic Flute, and 7th graders went to the House of Blues to see a concert/lecture on the History of the Blues called "Blues SchoolHouse."
Thank you to Gallery 111 for funding transportation, admissions, and guest artists for music department!
The 8th grade music experience is now includes a subscription to Music Alive Magazine, which features articles and listening examples from many genres of music, including Rock, Pop, R & B, Jazz, Blues, Gospel, Country, Classical and World Music, and information on the business of music including auditioning, agents, finances, stage craft, sound, and music production.
This year the Skinner West Glee Club performed for Prospective Student Open Houses and seasonal school programs, and recently they were part of a Vocal Workshop and Performance at Providence St Mel School with composer/conductor Rollo Dillworth.
Guest artist Baba Eli is currently working with 7th grades and Special Education classrooms on character building through African Drumming.
Finally, in March and April k indergarten through third grade students got a chance to perform for their class and parents; singing, dancing, piano, violin, guitar and poetry reading were presented.
March Performance Days Pictures can be viewed on the Skinner West Music website:
https://sites.google.com/site/skinnerwestmusic/classroom-pictures
See you at the Spring Concert for the Community on June 20!
Kindergarten through third grade, with Glee Club and Music House Violins is at 10AM
4th to 7th Grade with Glee Club, Music House Violins, and Music House Rock Bands is at 1:30PM.

Joffrey Academy Summer Classes Registration Open
The Joffrey Academy is offering ballet, jazz, hip hop and broadway jazz classes for children and youth this summer. Additional information available at:


New students can register starting May 27. For more information or to enroll, contact Joffrey Academy Reception at:
reception@joffrey.org
or 312.784.4600.
Skinner West School
Neighborhood Program Registration Now Open
Skinner West is currently accepting registration for the Program Grades K-4 Neighborhood Program Monday to Friday from 10:00 A.M. - 2:00 P.M.
Please bring the following items for registration:
Original Birth Certificate

3 Proofs of Residency (Valid Driver's License, State I.D., Copy of Housing Lease, Current Utility Bill, Voter's Registration Card, Library Card, Health Insurance Card, etc.)

Current Medical/Shot Record

Current Dental Exam/Vision Exam for students entering Kindergarten

Obtain a transfer from current school (If the current school does not release your child, we cannot register him/her into Skinner School
Attention Prospective Parents:
Tour Skinner West Elementary
Interested in learning more about Skinner West Elementary School? Do you have a prospective elementary-aged student or know someone who does?
From
now until May 30th
, tours of Skinner West will be given
every Thursday from 10:30-11:00am
.
All interested parents can meet at the school's Security Desk located at the Adams Street entrance (1260 W. Adams).
Ms. Ranftl got an email about a great way to rack up some Box Tops for Skinner, which will help add digital copies of your class novels to the library collection. To participate, just "like" Box tops for Education on Facebook and select Skinner West from the drop down menu, and you earn fifty cents for the school. It is time sensitive, so the sooner you participate the better. If you have an email list of your parents/older students who may have facebook, please share it with them also. Heads up- it only works on laptops/desk tops, not mobile devices.


Return to top
STAR News: 2013-2014 School Year
Pre-registration Now until June 15th
STAR Program pre-registration for the 2013-14 school year has begun. STAR Program is taking Preregistration forms for 2013-14 now until June 15th.
A new 2013 - 2014 re-registration form (available in the office or on the STAR table) and a nonrefundable $50 fee will be due upon pre-registration. Click HERE for the form.
Even if your child is currently enrolled in the program, a new form must be filled out and the $50 fee must be paid in order to reserve a spot. (The $50 fee will be applied to your fall 2013 payment.)
It's not too late to sign up your child for a fun-filled, friend-filled summer at

Hi-Five Sports Camp/Chicago, located at the Whitney Young High School Campus.

Hi-Five Sports Camp offers a safe, encouraging, fun, challenging environment where your child will enjoy team sports such as basketball, baseball, flag football, soccer, volleyball, lacrosse, floor hockey, golf & tennis.


Other exciting activities include field trips, Cubs & Sox games, Goofy Olympics, 3 on 3 Tournaments, water parks, special event days and more. Door-to-door bus transportation included!
Call for Brochure & FREE Camp DVD!
For Boys & Girls, Grades PreK-8th camp is on:
J

une 24th-August 16th

(2, 4, 6 & 8 week sessions)

Bus transportation included!

Hot lunch program available
Location: Whitney Young H.S.,
211 South Laflin St., Chicago
Sign up today! Space is limited...
The sports camp... with a sense of humor!
Please visit link below for online brochure, registration, and much more:
The Chicago Area Runners Association Youth Program
The Chicago Area Runners Association (CARA) has summer youth programming including morning, afternoon and
Saturday
classes. This program is designed to help your kids love running. It's also designed to provide kids who've already caught the bug with a platform to keep them in shape between school running seasons. During the summer CARA will offer three programs, targeted at Elementary, Middle and High School age kids with age appropriate activities and mileage. CARA has studied programs from Europe to bring an innovative and effective, but most importantly, fun program for your kids!
Click here to learn more about the programs and training
.
SKINNER
SUPERSTARS
SUMMER
CAMP- New Information
Skinner West is inviting you to join us this summer! We are offering a four week camp (July 8th - August 2nd) for our Superstars Grades K-5. Please note NEW info: camp will include Skinner Superstars currently in 5th grade and siblings entering Kindergarten in the fall. Our highly qualified staff will create an exciting experience for all campers through safe and engaging activities.
Click
HERE
here to view a July/August calendar to see daily activities planned.
Click here
to view more details about the camp along with the camp registration form.
Get ready to have an
AMAZING
summer!

FunFundamentals Summer Camp-Updated Information
FunFundamentals is excited to extend their current afterschool soccer and yoga options into the summer. Due to popular demand, they will be offering a summer camp from Mon 6/24 to Fri 6/28 to learn the fundamentals of soccer and yoga.
Click
HERE
to view flyer with more details including time and location.
Return to top
Calling all Young Chefs: Enter Recipe Contest
Here's your chance to share your favorite delicious and nutritious lunch recipe with First Lady Michelle Obama and all of the White House Chefs!
With the overwhelming success of the inaugural Healthy Lunchtime Challenge & Kids' "State Dinner" in 2012, First Lady Michelle Obama is again teaming up with Epicurious, the U.S. Department of Education, and the Department of Agriculture to host a Healthy Lunchtime Challenge. We're inviting parents or guardians and their children, ages 8-12 to submit an original lunch recipe that is healthy, affordable, and tasty, with the opportunity to be invited to attend a Kids' "State Dinner" at the White House where a selection of the winning healthy recipes will be served.
The rules are simple: All entrants are encouraged to reference the MyPlate nutritional guidelines to ensure recipes meet healthy standards. Entries should represent each of the food groups, either in one dish or as parts of a lunch meal, including fruit, veggies, whole grains, protein and low-fat dairy foods.
So everybody get creative! Send us your best dishes and help your family and friends eat healthy delicious meals!! You've got until May 12th, so get cooking and submit your recipe online at recipechallenge.epicurious.com.