Weekly Update
Friday, June 21
10:15 am
6th grade sendoff


2:30 pm
Promotion Walk
Report Cards will be distributed

Last Day to Order Yearbooks



Monday, June 24

Last day of school - Full Day



Tuesday, June 25
No Classes
===================
Order you Customized School Uniform or Spirit Wear
HERE
(Discount Code
BT445 to save $9 on your order)
Neighborhood News
What's Happening in the West Loop? Visit the
==================
Did you miss last week's Week-At-A-Glance e-newsletter? Click here to catch up on a must-read!
==================
Does your Superstar have an accomplishment or honorable mention you would like to submit to the newsletter?
Reply to this email or email us at skinnerwest@gmail.com.
==================
ONGOING FUNDRAISERS
Are you supporting Skinner through these NO additional cost fundraisers?
SUPPORT OUR SCHOOL and Share this with Family and Friends!
Box Tops/ Labels for Education
Collect everyday labels from groceries to earn points and funds for our school library


e-Scrip (Dominick's & other retailers)
Visit
www.escrip.com
to designate your eScrip accounts to Mark T. Skinner. A percentage of your purchases go to the school. However, you must renew your e-Scrip
annually
. Look out for special bonus days too!
Target
1% goes to Skinner on ALL purchases made with Target Card (additional 5% all purchases for you!)
Designate Skinner Classical as your school
Mamapedia
5% of purchases go to Mark T. Skinner Classical School (Code A5BY)
=====================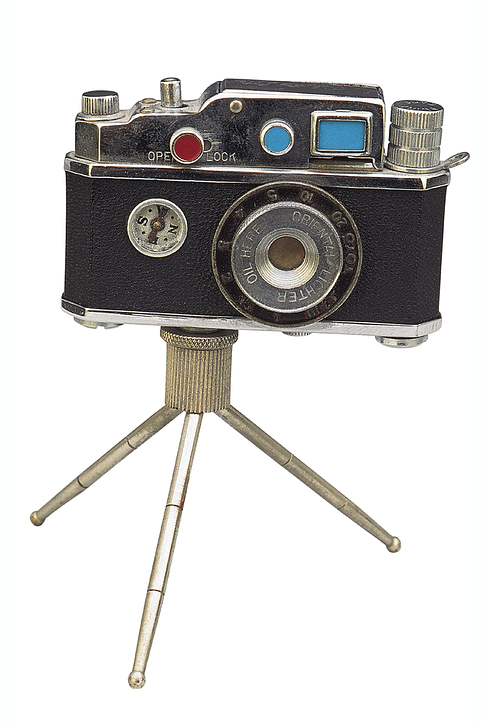 Please submit pictures from any Skinner West events (concerts, parties, presentations etc) to skinnerwest@gmail.com.
We prefer .jpg or .gif files of up to 350kb.
We also have a Skinner West Shutterfly Account.
New Articles:
Repeat Articles and Updates:
New School Hours for 2013-2014 Academic Year
New school hours have been posted by the Office of Student Transportation. For the 2013-2014 academic year, Skinner West school hours will be 8:45 A.M. - 3:45 P.M.
Room Parents Needed for the 2013-2014 School Year!
Although the room parent's primary responsibilities are determined in consultation with each teacher, below are general guidelines for the role:
Complete an email & phone contact list for your classroom; help ensure that all parents have the opportunity to sign up for & receive the official Skinner West email blasts;

Coordinate at least two "Meet & Greet" for classroom parents;

Serve as a resource for classroom parents/act as a liaison between the classroom teacher & parents;

Reach out to new classroom families & include them on email communications;

Solicit volunteers & donations for classroom activities as requested by the teacher;

Answer school-related questions for classroom parents; and

Communicate pertinent school/classroom news & volunteer opportunities to parents.
Also needed: Rooms parents for auxiliary teachers!
Art/Band/Music

Gym/Library/Spanish
Please complete this
survey
to apply.
We need a Room Parent Coordinator for the 2013-2014 next school year! We have created a great template for our room parent program & need your help to take it to the next level.


Room parent assignments will be announced in the fall.
The Chicago Middle School Debate Institute will offer 1 week of Summer Debate Camp to middle schoolers to help develop debate skills. Click for details and an application form.
Skinner West School
Neighborhood Program Registration Now Open
Skinner West is currently accepting registration for the Program Grades K-4 Neighborhood Program Monday to Friday from 10:00 A.M. - 2:00 P.M.
Please bring the following items for registration:
Original Birth Certificate

3 Proofs of Residency (Valid Driver's License, State I.D., Copy of Housing Lease, Current Utility Bill, Voter's Registration Card, Library Card, Health Insurance Card, etc.)

Current Medical/Shot Record

Current Dental Exam/Vision Exam for students entering Kindergarten

Obtain a transfer from current school (If the current school does not release your child, we cannot register him/her into Skinner School
Return your Library Books!!!
Your student will not receive their report card or diploma until all missing books are returned or paid for! This is a CPS policy.
Library Volunteers Needed During June

Parent volunteers are needed throughout June to help shelve books, organize shelves, check barcodes, and prep the library for summer. If you can donate some of your time, please contact
Ms. Ranftl
.
Shelf Covers Needed

Help protect the library books from dust over the summer! If you have any old table clothes, drop cloths, bed sheets, pieces of fabric, etc., please consider donating them to Skinner Library. Washable material is preferred so it can be used again each year.
Return to top
5th Grade Newsletter

Mr. Lew & Ms. Ramakrishnan


During the month of May, our 5th graders had the privilege of participating in an improvisation workshop, through Second City, designed to enhance student communication, team building, idea generation, problem solving, and empathy. Through the program, students were able to further their critical thinking skills and experience activities through multiple intelligences.

We are looking forward to a very busy and exciting June, starting with a trip to our state's capital, Springfield. The 5th graders will enjoy an all-day trip to take in the many sights that Springfield has to offer. We will visit the Illinois State Capitol, the Old State Capitol, various war memorials, the Lincoln-Herndon Law Offices, and the Abraham Lincoln Presidential Museum.
Ms. Ramakrishnan's 5th graders will be ending the school year with a literature circle unit focused on extraordinary individuals living in the Middle East. We will be reading the novels Iqbal and The Breadwinner, and researching, analyzing, and discussing issues such as child labor, the rights of women and girls, and living under oppressive regimes. Our unit will culminate in a research project encompassing character, synthesis, and theme.
Ms. Ramakrishnan's Math class recently wrapped up a unit on proportions and unit rate. We are currently studying percents, fractions, and decimals and will be working on applying the skills in real world contexts.
Mr. Lew's 5th Grade class has been busy enjoying and studying the historical fiction novel The Watsons Go to Birmingham, 1963 by Christopher Paul Curtis. The class investigated, researched, and discussed life in the 1960's including civil rights and racial tensions that happened in the south during that time. This unit also included a class viewing of the HBO documentary: "4 Little Girls", followed by a discussion and a response paper. The novel was dedicated to the memory of the "4 Little Girls". The novel study culminated with an individual research paper and a group story board project. The class will finish the year by studying the novel Bud, Not Buddy by Christopher Paul Curtis.
Mr. Lew's Math class is finishing up studying about "Equations and Graphs" where the students learned how to solve equations with more than one operation and learned how to graph equations. Next week the students' will begin a unit on the Rubik's Cube and try and "unlock the secret!
Thank you!


Mr. Lew & Ms. Ramakrishnan
Skinner West Caps & Water Bottles for Sale!

Support Technology!

Parents, Students and Family.....


You may have seen students sporting the new Skinner West baseball caps or drinking from Skinner water bottles. Show your school spirit while supporting technology needs for our kids!

Baseball hats (one size adult/child soft cotton hats with adjustable straps) are just $10. Water bottles (extra large screwtops) are $5 and are great for extra summer camp use!

If you are interested in purchasing either item, click
here
. NOTE: Complete the survey for faster ordering. Cash or checks made out to "Skinner West" can be sent to your child's homeroom teacher.
Products will be sent to your child's classroom before the last day of school.

Questions? Please contact Marla Sedler @
friendsofskinnerwest@gmail.com
Yearbooks for Sale
Please see Ms. Growe in room 118 to purchase Skinner West 2012-2013 yearbooks through Friday, June 21st. Cash or checks (made out to Skinner West) are accepted in the amount of $30.

Skinner West Debate Team

Is your middle school child engaging you in arguments on everything from individual liberty to the definition of "clean" as it applies to their bedroom? Skinner West Fine Arts & Technology School is establishing a debate team this fall for 6th, 7th and 8th graders so they can work off some of that argumentative energy! Disciplined debate requires topic research, analytical and critical thinking, and builds confidence in public speaking - skills that will serve students well in their academic success.


Skinner is partnering with the Chicago Debate League. Comprising fifty-nine high schools and fourteen middle schools from across the city of Chicago, the CDL is one of the nation's oldest, largest, and most successful urban debate leagues. To find out more about CDL and the schools that participate in the middle school league, click
here
.
Our team will incur expenses including a fee to CDL, transportation, team shirts, stipends for coaches, etc. We are seeking sponsorship from area businesses, but will need to ask students to pay a fee - tentatively set at $50.


Please let us know if your child is interested in participating next year. Please also consider contacting your employer about making a tax-deductible contribution to become a sponsor. An invitation to sponsors and reply form for parents is attached
here
.
Contact Beverly Wong, Parent Volunteer Debate Coordinator, with questions, suggestions and
feedback at beverlyandjohn@yahoo.com .