Weekly Update
Friday, June 7
Cartoon Character Day
Dress up like your favorite cartoon character!


Tuesday, June 11
9:00-11:00am
KDG-3rd Grade Talent Show

1:30-3:30pm
4th-8th Grade Talent Show



Wednesday June 12

Last day to return
library books
5th -8th grade Luau Dance
Thursday, June 13
Friday, June 14
1:00-3:00pm
Game Truck at Skinner West

4:00-7:00pm
PTO End of Year Potluck Bring a Dish to Share
Last day to pre-register for 2013-2014 STARs program
Last day to turn in Box Tops
===================
Order you Customized School Uniform or Spirit Wear
HERE
(Discount Code
BT445 to save $9 on your order)
Neighborhood News
What's Happening in the West Loop? Visit the
==================
Did you miss last week's Week-At-A-Glance e-newsletter? Click here to catch up on a must-read!
==================
Does your Superstar have an accomplishment or honorable mention you would like to submit to the newsletter?
Reply to this email or email us at skinnerwest@gmail.com.
==================
ONGOING FUNDRAISERS
Are you supporting Skinner through these NO additional cost fundraisers?
SUPPORT OUR SCHOOL and Share this with Family and Friends!
Box Tops/ Labels for Education
Collect everyday labels from groceries to earn points and funds for our school library


e-Scrip (Dominick's & other retailers)
Visit
www.escrip.com
to designate your eScrip accounts to Mark T. Skinner. A percentage of your purchases go to the school. However, you must renew your e-Scrip
annually
. Look out for special bonus days too!
Target
1% goes to Skinner on ALL purchases made with Target Card (additional 5% all purchases for you!)
Designate Skinner Classical as your school
Mamapedia
5% of purchases go to Mark T. Skinner Classical School (Code A5BY)
=====================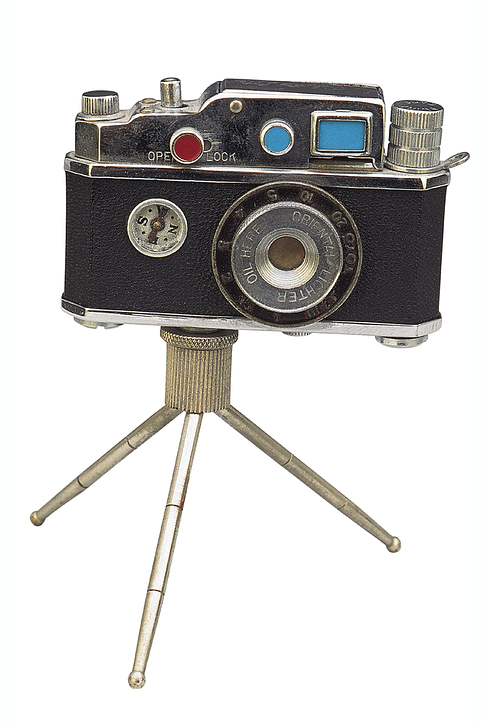 Please submit pictures from any Skinner West events (concerts, parties, presentations etc) to skinnerwest@gmail.com.
We prefer .jpg or .gif files of up to 350kb.
We also have a Skinner West Shutterfly Account.
New Articles:
Repeat Articles and Updates:
HEALTHY BODIES, HEALTHY MINDS
FIELD DAY & WALK-A-THON WAS A HUGE SUCCESS
WALKATHON RAISES $20,000


Thank you to all the children, parents, teachers, volunteers and sponsors who helped make our Field Day and Walk-a-thon a HUGE success! Mother nature was kind to us, hundreds of students had an amazing day walking around Skinner Park or riding their scooters, skateboards, rollerblades and bicycles, and exercising their bodies. Field day was an exhilarating and fun way for the students to play while exercising. There were bean bag tosses, relay races, basketball shooting, sack races, a soccer shootout and so much more! Just ask your kids how much fun they had!

The final / preliminary total for Walk-a-Thon fundraising for technology is a whopping
$20,000
. THANK YOU!
Congratulations to the class with the highest funds raised - Ms. Ellis' 2nd grade, room 221
Congratulations also to the 8th grade families of Markos P. and Iben K. and the KDG familes of Evelyn M. and Mayumi C. Their families will receive front row seating at their respective graduations.
Children meeting minimum goals of $70 received baseball caps and water bottles. If they met their minimum goal of $50, they received their water bottle.
It's Not Too Late to Donate!

Choose Paypal or email this link to your friends and family!

Did you hear about the Fun Photo Booth?

During the event, our professional photographers snapped pictures of our Superstars in various hats, costumes, boas and more. It was such a fun way to capture the spirit of the day! Take a peek
here
, where pictures will be available online (all proceeds go toward Friends of Skinner West Walk-a-Thon).
There are so many people to thank for making this a success. We can't thank everyone individually, but here's just a few key people we want to call out!
Coach Westy and Coach Johnson - for tirelessly organizing the Field Day and getting our Superstars ready (yes, they were there at 6am setting up the field)!
Marla Sedler - for leading the Walk-a-Thon effort for the 3rd year in a row...as always, fantastic leadership.
The Friends of Skinner West committee - brainstorming and organizing since the beginning of the school year!
Michael Norsk, Skinner parent and personal trainer from West Loop Athletic Club - for lending fitness equipment and leading field day activities - He was a tremendous help!
Thanks you to our generous sponsors who nourished our children's bodies and brains with their donations!


PepsiCo
- Hydrating Gatorade and water!
Thank you!


Check out some great pictures of the event!

Thank you to all the parents who made this a success. If you would like to be part of the planning committee to donate ideas for next year, please email us at
friendsofskinnerwest@gmail.com
Return your Library Books!!!
All Skinner library books must be returned by Wednesday, June 12th. Missing book notices (green, half-sheets of paper) were distributed on Wednesday, June 5th.
Books that cannot be found must be paid for before your child can receive their final grades.
Attention Kindergarten and 8th Grade Parents -Your student will not receive their diploma until all missing books are returned or paid for! This is a CPS policy. Please take care of any book fees BEFORE graduation day.
Library Volunteers Needed During June

Parent volunteers are needed throughout June to help shelve books, organize shelves, check barcodes, and prep the library for summer. If you can donate some of your time, please contact
Ms. Ranftl
.

Box Tops for Education

Friday, June 14th will be the final day to turn in Box Tops for this school year. Skinner Families collected over $2,500 worth of Box Tops this year, and you will see this reflected in new books and technology in the Library come September. Remember:
Save Box Tops over the summer
Wal-Mart, Sam's, Meijer & Jewel have bonus Box Top specials during back to school season
Don't forget to check your receipt & packaging for hidden Box Tops
Visit the Box Top Marketplace for more opportunities to earn Box Tops
Return to top
6th Grade Newsletter

Mr. Lee (Room 321), Ms Sendoun (Room 319) & Ms. Rosenzweig (Room 314)


The sixth-grade students had a very busy month of May! We are thrilled to announce that three students advanced to the state-wide History Fair Competition that took place in Springfield, IL, and several students participated in an event through the YRC at the Lincoln Park Zoo.
Redmoon's Neighborhood Arts Program brought an element of writing poetry, recording and editing into our classroom. Students based their writing around the theme of 'neighborhood' and recorded and mixed a five-stanza poem. The final creation will be featured as part of Redmoon's Youth Spectacle.
Last week, the entire sixth-grade went on an overnight field trip to Madison, WI. There, we traveled several feet below ground exploring stalagmites in the Cave of the Minds and enjoyed the beautiful landscape and flowers at the Botanical Gardens. Our trip was complete with a stop at the Museum of Contemporary Art and Frank Lloyd Wright's Taliesin.
We are ending the school year reading the novel, The Giver by Lois Lowry. After reading and understanding the importance of symbolism throughout the novel, we will spend time creating and interpreting symbols that represent our life. Furthermore, we will role play given 'assignments'- jobs and tasks that are given to the main character Jonas in the novel. Additional activities surrounding this book include a debate about school uniforms, creation of a map to serve as an escape from 'the community' and a book of rules that students will follow.

We are looking forward to wishing those students who will be leaving Skinner good luck at our Sixth Grade Send-Off on Friday, June 21st from 10:15-11:30am. Here we will recognize the many accomplishments of our sixth-grade students and reveal our Skinner Superstar Awards.

Thank you!

Mr. Lee, Ms. Sendoun & Ms. Rosenzweig

Yearbooks for Sale
Please see Ms. Growe in room 118 to purchase Skinner West 2012-2013 yearbooks through Friday, June 21st. Cash or checks (made out to Skinner West) are accepted in the amount of $30.

Central City High School Proposal
In case you missed one of the two recent community meetings, Connecting 4 Communities (C4C) shared their
proposal for a new
high school in the Skinner area
, called Central City High School
. C4C is looking for concerned parents and community to support the under-served high school needs of our Superstars (and other schools)
Skinner West graduates would be provided guaranteed seats to attend the proposed high school

Central

City High School

would support about 300 students at each grade level (9th - 12th grade), based on demographic studies

The proposal already has strong support by 7 influential alderman

who have signed a letter of support to Mayor Emanuel and Chicago Board of Education President David Vitale.

Click here for the presentation:
What can you do to support or learn more?
Sign up for the newsletter and join the database here:

Share this information with others in the boundary areas (Slide 2 of presentation)

In Fall 2013, you may be asked to show your support by writing letters and advocating for this important need
The Skinner West STAR program and Whitney Young's Enviroprint sponsored a field trip to the Greenhouse at Whitney Young High School last week. On the trip, students were introduced to themes of biodiversity through the exploration of a fully-functioning greenhouse and aqua-phonics system. Check out the pictures of their wonderful, hands-on experience! A big thank you to the Whitney Young students who brought this 8 week, Enviroprint experience to STAR after-school program.

Skinner West Students Achieve High Marks at the
Fulton Network Invention Convention
Parents, faculty and students, thank you so much for your hard work and your support of this year's Fulton Network Invention Convention! Numerous volunteers at this year's events commented on how impressive our students are. Click
here
to see photos of the event. We'll shortly send follow up information and feedback forms, but in the meantime, we'd like to recognize this year's winners from Skinner West:
Overall:

1st Place - Mag Matty, Tommy V, 1st Grade

2nd Place - The Cool Shirt, Nur A., 3rd Grade

3rd Place - The Homework Helper, Jaden S. and Emmett S., 3rd Grade


1st Grade:

1st Place - Super Pakarella Umbrella, Nikolette W.and Diya A.

2nd Place - The Unforgettable Bag Tag, Kaleb N.

3rd Place - Sofa Blocker, Colin J.


3rd Grade:

1st Place - Cage Hugger, Taylor K. and Zoe G.

2nd Place - Pressure Point Glove, Lila A.

3rd Place - The Pet Player, Kaila Theresa W. and Maya B.


5th Grade:
2nd Place - The Fix it Machine, Zachary M.

6th-8th Grades:

1st Place - Duck X, Spencer H. and Jeffrey R., Skinner West

2nd Place - The E.Z. Hanger, Eric L. and Marcanthony H., Skinner West

3rd Place - The Warmbrella, Devin B., Skinner West

Congratulation to all participants! What a truly amazing accomplishment by our STARs.

Asian Heritage Month & Taste of China!


Skinner West was proud to celebrate Asian Heritage month this past May with two events - The Asian Heritage Month hallway presentation (5/20-21) and Taste of China (5/22-23). Both events were sponsored by the Skinner West parents and Ms. Kong's Chinese Mandarin Program.


Thank you very much parents for your generous donations and support to make these events possible for all the students in the Mandarin Program. Photos can be found
here
:
Success at 2nd Grade History Fair!


The Second Grade Teachers want to commend all of their students and parents on the overwhelmingly unique and entertaining History Fair Projects this year. We were pleased to see so many parents come to our event. What creative and well planned projects. Well done second grade!
The Second Grade also would like to thank Gallery 111 for providing us with an outstanding poetry residency this year. Our 20 weeks are coming to a close and we are all sad to see it end. Mr. Dean has been a great teacher and inspiration to the second grade this year. Check out student work
here
. It is updated each week with our students' poetry.
So You Think You Can Dance?

Skinner STARs Dance Team Can!


Thanks to all who attended Friday's STAR spring dance recital to support our Superstars. Led by the talented Ms. Nina-Rose Wardanian (Skinner alumni), the dance squads focused on 4 dance techniques - Pom, Jazz, Hip Hop and Kick. The STARs dance team is one of the featured programs available to STAR aftercare students of all ages. We're so proud of all our Superstars!
Skinner West would like to extend congratulations and recognize Amira Y from room 323 - Mr. Fitz's class. She placed first in an all city 100 meter dash at the Chicago Elementary Track & Field Championship meet held this past
Saturday
. Amira bested all competitors across the entire city in the 7th/8th grade girls division. Way to go Amira!
Send us a picture of your superstar wearing their cap and we'll fill up an album. Send your pictures to
skinnerwest@gmail.com
.
Skinner West School
Neighborhood Program Registration Now Open
Skinner West is currently accepting registration for the Program Grades K-4 Neighborhood Program Monday to Friday from 10:00 A.M. - 2:00 P.M.
Please bring the following items for registration:
Original Birth Certificate

3 Proofs of Residency (Valid Driver's License, State I.D., Copy of Housing Lease, Current Utility Bill, Voter's Registration Card, Library Card, Health Insurance Card, etc.)

Current Medical/Shot Record

Current Dental Exam/Vision Exam for students entering Kindergarten

Obtain a transfer from current school (If the current school does not release your child, we cannot register him/her into Skinner School
Updates & Reminders - Skinner West PTO
Please save
June 14th
for a Potluck End of Year Celebration at Skinner from 4:00-7:00pm. All Skinner families are invited to participate!
On
June 14th
, the GAME TRUCK is coming to Skinner West from
1:00-3:00pm
. All students who won entrance from the cookie dough fundraiser will be invited to participate.
Call for Volunteers! The PTO needs your help on
Friday, June 14th
. If you are able to help from 1:00-3:00pm with the Game Truck or any time from
3:00-7:00pm
with the Potluck Celebration, please contact PTO members Joey Lynn Pinaglia or Stephanie Majca.
SKINNER
SUPERSTARS
SUMMER
CAMP- Space is Still Available!
Skinner West is inviting you to join us this summer! We are offering a four week camp (July 8th - August 2nd) for our Superstars Grades K-5. Please note NEW info: camp will include Skinner Superstars currently in 5th grade and siblings entering Kindergarten in the fall. Our highly qualified staff will create an exciting experience for all campers through safe and engaging activities.
Click
HERE
here to view a July/August calendar to see daily activities planned.
Click here
to view more details about the camp along with the camp registration form.
Get ready to have an
AMAZING
summer!
STAR News: 2013-2014 School Year
Pre-registration Now until June 15th
STAR Program pre-registration for the 2013-14 school year has begun. STAR Program is taking Preregistration forms for 2013-14 now until June 15th.
A new 2013 - 2014 re-registration form (available in the office or on the STAR table) and a nonrefundable $50 fee will be due upon pre-registration. Click HERE for the form.
Even if your child is currently enrolled in the program, a new form must be filled out and the $50 fee must be paid in order to reserve a spot. (The $50 fee will be applied to your fall 2013 payment.)
Barnes and Noble Summer Reading Promotion!
Attention All 1st thru 6th Graders....


Step 1. Read any 8 books and record them in the Barnes & Noble Reading Journal
Click here
to download the journal.
Step 2. Bring the completed Reading Journal to your local B&N store.

Step 3. Choose a FREE BOOK from our selection on the Reading Journal list at the store by September 3rd.


Enjoy Reading!