Weekly Update
Monday, September 3
Labor Day
School Closed - No Classes
Tuesday, September 4
First Day of School
8:30am - 3:30pm
Neighborhood News


What's Happening in the West Loop? Visit the

==================
Did you miss last week's Week-At-A-Glance e-newsletter? Click here to catch up on a must-read!
==================
Does your Superstar have an accomplishment or honorable mention you would like to submit to the newsletter?
Reply to this email or email us at skinnerwest@gmail.com.
==================
ONGOING FUNDRAISERS
Are you supporting Skinner through these NO additional cost fundraisers?
SUPPORT OUR SCHOOL and Share this with Family and Friends!
Box Tops/ Labels for Education
Collect everyday labels from groceries to earn points and funds for our school library


e-Scrip (Dominick's & other retailers)
Visit
www.escrip.com
to designate your eScrip accounts to Mark T. Skinner. A percentage of your purchases go to the school. However, you must renew your e-Scrip
annually
. Look out for special bonus days too!
Target
1% goes to Skinner on ALL purchases made with Target Card (additional 5% all purchases for you!)
Designate Skinner Classical as your school
Mamapedia
5% of purchases go to Mark T. Skinner Classical School (Code A5BY)
=====================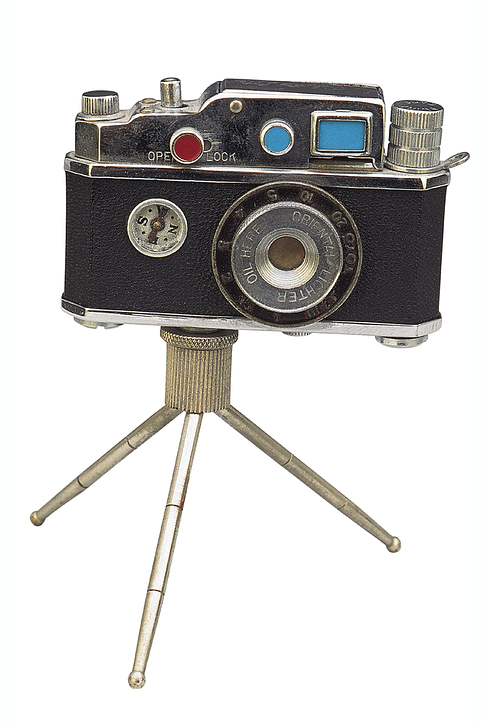 Please submit pictures from any Skinner West events (concerts, parties, presentations etc) to skinnerwest@gmail.com.
We prefer .jpg or .gif files of up to 350kb.
Click on the link to advance to the article you wish to read!
New Articles:
Repeat News Articles and Updates:
Skinner West is constantly ranked as one of the top 10 schools in the state. Check out the Skinner West web site at for additional information about some of the other rankings and for a copy of the school's report card.
The Skinner PTO/Forum was formed in 1990 with a mission to provide both monetary and parent-power/volunteer support to the school. Over the years, PTO/Forum has successfully filled the school's funding gap by implementing numerous school activities, outreach efforts and fundraising programs to provide: art/music/drama programs, field trips, classroom supplies, textbooks, technology,Study Island, Skinner website, school maintenance equipment/supplies, support for various sporting teams and activities, Teacher Appreciation Week, and support for Teacher development.
Skinner PTO Forum is excited about our upcoming 2012-2013 school year. We are looking forward to working with all new incoming parents and returning parents in fundraising and volunteer opportunities for this school year. Please take time to complete your parent volunteer form and join the Skinner PTO Forum ($10 annual fee per household). Our Skinner Superstars need you! Monthly meetings are held the third Tuesday of each month at 5:30pm in Room 124, right before the LSC meeting. The first meeting for PTO is scheduled on Tuesday September 18th @ 5:30p.
Please check the Skinner West web site at
http://skinnerwest.cps.k12.il.us/pto-fr.html for additional information. You can either submit the information to your child's teacher or email it to s_majca@hotmail.com. Ms. Majca can also be reached at 312.543.9974 for more information.
Looking forward to a wonderful and successful school year.
ITS TIME!!!!
The first day of school is almost here! We can't wait to see you on
Tuesday, September 4th
at 8:30am to 3:30pm.

Star Afterschool program immediately following from 3:30 to 6:30.
GET ON THE BUS!!!:
Busing Information Available
Parents should receive a yellow postcard with busing
information from the Chicago Public Schools Bureau of Transportation, indicating the pickup location for your child. Parents should call the bus company to obtain the bus route information and pickup time.
Jewels Bus Company
@
Press 1 for Dispatch


Classroom and Teacher Assignments
A number of teacher assignments and classrooms were changed over the summer. Please read the attached teacher classroom assignment list to find out where your child's classroom will be located. This Information and the classroom rosters for Kindergarten - 8th Grade will be available at the security desk on the first day of school. In addition, the security guard at the front desk and parent volunteers will be posted in the front hallway on the first day of school to help guide and assist families and students.
Throughout the summer, the administration and teaching staff have been working diligently to balance each classroom's composition to maximize the teaching and learning environment. With this in mind, we thank you in advance for not requesting classroom or teacher transfers.
Help!!!!! Recent contract changes will limit the time teachers have available to assist with activities such as morning supervision, lunchroom and recess duties, assisting with drop off and pick up, etc.
Consequently, it is very important that we utilize parent volunteers to help fill some of the gaps.



WE NEED YOUR HELP!!!

The first week of school is especially difficult. In addition to the jobs listed above we will also need parents to assist with directing parents to the correct classroom. We also need parents to assist with curbside drop- off on Monroe St. between 8:00 - 8:40. Please contact our Assistant Principal, Mrs Robinson , if you can volunteer between 8:00 and 8:40.




In addition, there are many other ways that parents can volunteer at Skinner. Please check out the attached
Volunteer and Parent Guide
to learn more about volunteer opportunities and who to contact.
Each day, Chicago Public Schools Nutrition Support Services serves over 77,000 school breakfasts and 280,000 school lunches, providing our students with the nutrition necessary for healthy growth and intellectual development, in compliance with city, state and federal regulations and guidelines.
CPS has a new website where you can access all of the school menus each month! Check out this month's menu at: cpsmeals.org
As part of the District's Universal Breakfast Initiative, breakfast is available to all students in class at no charge. Lunch is typically 20 minutes.
Skinner West now has a fresh salad bar available to students daily as part of its regular menu. Please visit this website for more information about the "Let's move Salad Bars to School" public health initiative.
2012-2013 Lunch Fees


For payment, please send exact change in an envelope with first & last name, homeroom number, date of meal(s) and amount enclosed. Or you may pre-pay for 1, 5, or 10 lunches by completing the following form. (Forms/envelopes are also provided at the front office.)
Full price elementary school lunch: $2.25

Reduced-price elementary school lunch: $0.40

Milk can be purchased for $0.35 each
Update
1) Payments for the Star program are due Friday, August 31, 2012. You may now pay via check, money order, cash, or Paypal. The "5 day grace period" for payments will expire September 7th.
2) Paypal is up and running! You can find the link to Paypal at www.skinnersuperstars.org. Please forward your receipt upon payment to the STAR Program email address: swstarprogram@gmail.com or print a hard copy to give to the coordinators in order to receive credit.

3) Pay plans and additional information can be found in the attached STAR program Information Packet link.
For pre-registered students only, checks should be made out to "Skinner West" and can be dropped off in the office 8:30am-3:30pm. PLEASE BE SURE TO turn in your check within a sealed, clearly marked envelope that contains your child's full name. A receipt will be issued to you the first week of the program.

*If you preregistered your child in the spring and are paying by check, subtract the $50 deposit from your check for payment.
Give With Target Campaign Closed Early
The "Give with Target" campaign closed early. The campaign was scheduled to close on September 8th or when $2.5 million in Target GiftCards® have been awarded, whichever occured first. Thanks to an incredible response, Target has given $2.5 million in support to schools and reached their goal before their September 8th deadline. Consequently, no additional votes are being accepted at this time.
The school will receive a $25 Target GiftCard for every 25 votes received during the Promotion Period. Skinner will probably receive between $500-$600 in gift cards for books or supplies the school needs because of the number of votes that came from all of you. The GiftCards will be shipped to the school in approximately 6-8 weeks.
Thanks for your help and support!

Minimum Health Requirements
If your child is entering preschool and kindergarten up to age 6 (physical exam and lead screen), entering the State of Illinois for the first time at any grade level or entering kindergarten, 6th grade, or 9th grade (ages 5, 11, and 15 for ungraded programs) you must submit proof of immunizations and health exams to Skinner West before October 15th. For assistance, contact Skinner West or call (773) 553-2242 to speak with one of the district office CPS support staff. All necessary documentation, including the immunization requirements and copies of the health requirement forms are available on the CPS website. Information regarding the dental and vision exam requirements are also available online at the attached links. For more information, contact CPS Coordinated School Health at (773) 553-1830.

School Supply List
Algebra Supply List
Ancillary Supply List (Updated)

Your child may have brought home a different ancillary supply list or a different 3rd grade list. Please know that these are the updated lists. Please remember to get supplies from your child's supply list for his grade and the ancillary supply list.
For the "Ancillary supplies" , please put supplies in a bag labeled with your child's name, teacher, and/or room number and "Ancillary Supplies" and drop it off at the library.

The most updated copies of the supply list are available on the Skinner West web site under the parent resources tab at www.SkinnerSuperstars.org.
Please, Please Pay the Fees!
Various school fees are collected annually to allow us to provide a number of enrichment opportunities for students and enhance the educational programs. Each grade has different fee and below are PDF copies of each grade level fee sheet. Fees are payable via check to "Skinner West" to your child's homeroom teacher during our open house or during the first week of school. We are in the process of updating our Paypal account so that school fees may be paid via Paypal. We will email you via this newsletter as soon as Paypal has been updated.
Kindergarten Neighborhood/Magnet Fees
1st Grade Neighborhood/Magnet Fees
2nd Grade Neighborhood/Magnet Fees
4th - 5th Grade Classical Fees
Room Parents Needed for the
2012-13 School Year
Thank you so much to everyone who volunteered to be a Room Parent during the last school year. We appreciate all of the parents who volunteered to fill this key communication role. Unfortunately, we didn't get an opportunity to activate the room parent program last year. We hope to activate the room parent program in the upcoming 2012-2013 school year and we need volunteers for each classroom from K to 8th grade. In addition, we also need volunteers to help in the following ancillary classes: library, art, science and foreign language. If you are interested in volunteering please email
Please include your name, email, cell phone number, student name, grade level and homeroom teacher's name and let us know if you're interested in volunteering as a homeroom room parent or which ancillary classroom you're volunteering to help with.
If you volunteered last year, there is no need to volunteer again. We still have your name on the list. Once we have rosters for the classrooms, and have filled in the names of the volunteers we get in this round, we will be back in touch with everyone to schedule our room parent training.

Thanks!
Save Box Tops over the Summer
Keep Saving Through the Summer! Families who turn in box tops the first week of school will have a chance to win a $50 book fair certificate. Label your ziploc with your name and room number when you return to school. Ask your relatives and friends to help too!