Weekly Update

Tues, September 25
5:30pm
Parent Teacher Organization Mtg
6:30pm
Local School Council Meeting
Wed, September 26
6:30pm
LSC Communications Meeting
Library
Neighborhood News


What's Happening in the West Loop? Visit the

==================
Did you miss last week's Week-At-A-Glance e-newsletter? Click here to catch up on a must-read!
==================
Does your Superstar have an accomplishment or honorable mention you would like to submit to the newsletter?
Reply to this email or email us at skinnerwest@gmail.com.
==================
ONGOING FUNDRAISERS
Are you supporting Skinner through these NO additional cost fundraisers?
SUPPORT OUR SCHOOL and Share this with Family and Friends!
Box Tops/ Labels for Education
Collect everyday labels from groceries to earn points and funds for our school library


e-Scrip (Dominick's & other retailers)
Visit
www.escrip.com
to designate your eScrip accounts to Mark T. Skinner. A percentage of your purchases go to the school. However, you must renew your e-Scrip
annually
. Look out for special bonus days too!
Target
1% goes to Skinner on ALL purchases made with Target Card (additional 5% all purchases for you!)
Designate Skinner Classical as your school
Mamapedia
5% of purchases go to Mark T. Skinner Classical School (Code A5BY)
=====================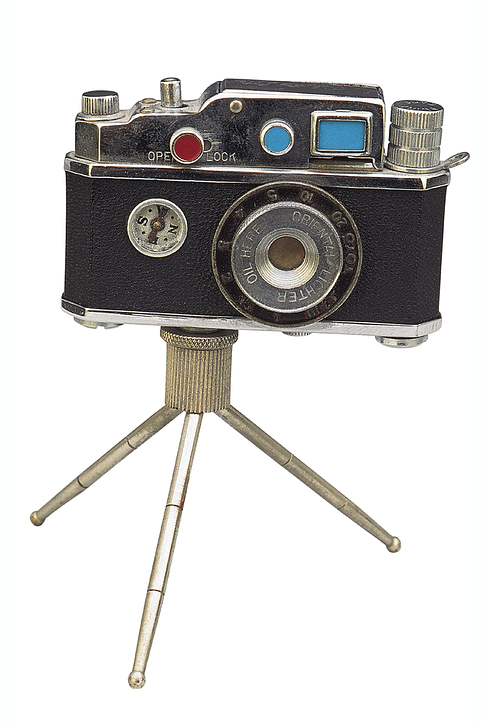 Please submit pictures from any Skinner West events (concerts, parties, presentations etc) to skinnerwest@gmail.com.
We prefer .jpg or .gif files of up to 350kb.
Click on the link to advance to the article you wish to read!
New Articles:
Repeat News Articles and Updates:
Check Out These Web Updates...
Welcome Back Teachers and Students!!!
Welcome back to school everyone! As you know, in the last few weeks the news has been dominated by discussions about the Teachers' Union contract negotiations. We are happy that the Chicago Teachers' Union was able to reach a tentative agreement with the Chicago Board of Education and that classes have been able to resume. Please read the following
letter from CEO Jean-Claude Brizard
.
We realize that our teachers and students have missed being at school. We want to thank all of the parents for their flexibility during this difficult time. Please know that your child's education is our most important priority. Despite all of the contract uncertainty, the teachers have been busy working to prepare the class curriculum and set up the classrooms for our students. All of their dedication and hard work will make the school year a success.
We are very excited to begin our new "Full School Day" which begins at 8:30am and ends at 3:30pm.
All students will have 45 minutes each day of either art, technology, library, gym, music, and or foreign language. All students will also have a 45 minute lunch/recess period.
In addition, we are pleased that the Skinner West after school Star Program is in operation for the second year and provides quality after school programming until 6:30pm.
We are looking forward to increased parental participation here at the school. In addition, we are excited about our plans for enhancing communication with parents. We hope to formally kick off our room parent program by hosting a room parent training session in the next few weeks. In addition, I hope to host a Principal's Coffee Talk this school year - the first one being this October.
I am looking forward to another wonderful and successful school year!
Deborah M. Clark
Principal
Save the Date:
Back to School Open Houses
Scheduled on October 3rd and 4th
Please join us for our upcoming Open House to meet your child's teacher and learn about academic expectations. The schedule for Open House is as follows:
1st - 5th Grades -

Wednesday, October 3rd 5:30-6:30

6th - 8th Grades -

Thursday, October 4th 5:30-7:00
OPEN DOOR

Don't you just love the fact that the doors on the Monroe Street Side are open for your children to enter? SOOOO DO WEEE! But we can't do it without your help!!!!!
We need parents to assist with curbside drop- off on Monroe St. between 8:00 - 8:40. Please contact our Assistant Principal, Mrs Robinson , if you can volunteer between 8:00 and 8:40.


As you know, recent contract changes limit the time teachers have available to assist with activities such as morning supervision, lunchroom and recess duties, assisting with drop off and pick up, etc.
Consequently, it is very important that we utilize parent volunteers to help fill some of the gaps.



CAN YOU HELP?


Please know that there are many ways that parents can volunteer at Skinner. Please check out the attached
Volunteer and Parent Guide
to learn more about volunteer opportunities and who to contact.
CPS Application and Fees
for Free and Reduced Price Meals
Your child may qualify for free or reduced-price meals. Reduced-price lunch is $.40. Your child should have brought home the 2012-13 Free and Reduced-Price Meal Application. If not, please get one from your child's teacher or from the office.
This application will not be available on the Skinner West web because CPS wants the application to be utilized because they put a special number on each application.
To apply for free or reduced-price meals, complete and submit the application. Incomplete applications cannot be approved. Once the application is complete, return it to your child's teacher.
Even if you do not believe you qualify, please submit the application and return it to the school.
Breakfast is served at no charge to all students, regardless of their meal status.
In addition, please remember to send your child's teacher money to pay for the school lunch fees. These fees can also be deposited in the lunch room payments box in the cafeteria. When paying, please send cash in the exact change in an envelope with first & last name, homeroom number, date of meal(s) and amount enclosed. Or you may pre-pay for 1, 5, or 10 lunches by completing the following form. (Forms/envelopes are also provided at the front office.)
Full price elementary school lunch: $2.25

Reduced-price elementary school lunch: $0.40

Milk can be purchased for $0.35 each
Free Dental Services Offered
All students in kindergarten, 2nd, and 6th grade must have a dental exam completed by a licensed dentist prior to May 15 of the current school year. If the student fails to present proof of exam by May 15 of the current school year, the school may hold the student's report card.
In order to assist parents in meeting this mandate, CPS has partnered with the City of Chicago's Department of Public Health to offer this service to not only those children who are required to have an exam, but to all Pre-K-8th grade students.
Students that return the consent and authorization form will receive the following services at school: dental exam, dental cleaning, fluoride treatment and dental sealants (as needed). Additional information and a copy of the consent and authorization form can be found on this CPS link. Student appointments take approximately 15 minutes during the school day.

All students requiring additional treatment will be referred to a dentist located within their school zip code. All students will receive a toothbrush for their participation.

Have You Been Reading?
Amiri Has...
And His Book Review
Was Published!
10 year old Amiri's R., is a 5th grader at Skinner West. His book review "On the Day I Died: Stories From the Grave" by Candace Fleming was published in the Printers Row Journal on August 26, 2012. His review of the book:


"This book is about a boy named Mike who wanders into a cemetery. There he meets nine ghosts, and they each tell their story on how they died. The stories they share tell how short life can be and how quickly and unexpected death can come. These stories filled me with a sense of betrayal. I feel this way because in each story, the ghost was betrayed by a person that he or she trusted. I would recommend this book because of all the plot twisters and unexpected outcomes."
You are invited to join the Skinner West Forum Parent-Teacher Organization (PTO). Monthly meetings are held the third Tuesday of each month at 5:30pm in Room 124, right before the LSC meeting. The dates of the 2012-2013 school year are:

September 25
October 16
November 20
December 18
January 15
February 26 est*
March 19
April 16
May 21
June 25 est*
Please find attached a copy of the PTO Membership Form

.

You can check the Skinner West web site at
http://skinnerwest.cps.k12.il.us/pto-fr.html for additional information. You can either submit the information to your child's teacher or email it to s_majca@hotmail.com. Ms. Majca can also be reached at 312.543.9974 for more information.
Looking forward to a wonderful and successful school year.
5th -8th Grade Girl's Basketball Team
The Skinner West Girl's Basketball Team is looking for girls who want to improve their basketball skills, show sportsmanship, work together as a team, and have fun. If your daughter is interested please see Coach Mellos in room 320 for a permission slip and more information.
The team meets in the Skinner West Gym on Thursdays after school from 3:30pm - 5:30pm. Practices started on Thursday, September 6, 2012.

Piano Lesson Registration Now Open
for Skinner Students K-3
Band for Today is offering group piano lessons at Skinner West to K-3 students beginning September 17th. Band For Today has been providing Chicago area schools with band and piano programs for twenty five years. Band For Today teachers have instructed more than twenty thousand students during that time. Classes include:
1 keyboard per 2 students.

30 minute lessons on the keyboard along with music theory.
The classes are on Wednesday:
3:35-4:05 Beginners
4:15-4:45 Int/Adv
The cost of the lessons is $160 per ten week sessions plus $14 for music book and supplies. There are 3 ten week sessions during the school year. Please find attached additional information about the program. Register online at www.bandfortoday.com or call 630-420-8556, Ext. 1.

Register Now for Music House Music Classes!
Music House has provided instrumental education for Chicago for over 60 years. They specialize in group and private music education for a wide range of instruments including Violin, Piano, Guitar, Brass, Woodwind and Percussion, as well as dance and movement classes for children and adults.
Music House provides instrumental music education to several Chicago Public Elementary Schools with a variety of group lessons. Music House is offering Violin classes at Skinner West to students in K-6, and lessons on Rock Band instruments to students in 3-8. Instrument rental available. Classes will start on Tuesday September 11th and will be held on Tuesday and Thursday from 3:30-4:30pm.
Register online at http://musichouseinc.com prior to the first class. Additional information is attached at this link and is available by calling 773-761-1059.

Karate Classes Offered
4K-Karate (Kihon Kata Kumite Kobudo Shorei Goju-Ryu) will be offered on Mondays and Wednesdays from 3:45-5:00PM from September 10 to January 23rd. Classes are structured around traditional methods and lots of hard work and sweat. Self control and respect for self and others will be taught. In addition the following concepts will be explored:
Dojo Etiquette and customs
Counting in Japanese
Dachi Waza (Stances)
Uke Waza (Blocking Techniques)
Atemi Waza (Strinking Techniques)
Geri Waza (Kicking Techniques)
Ippon Kumite (One Step Sparring)
Kata (Open Hand Forms)
Kihon Juyi Kumite (Basic Sparring)
Ukemi Waza (Falling Techniques)
Class capacity is 22 students. Contact Sensie JP Nettles for more information at 312-523-6327 or via email at senseijp@4K-Karate.com.
Starting today and throughout the weekend (September

20-23, 2011),

Whitney Young Magnet High School will host their 3rd Annual Fall Carnival. The event takes place on the athletic field across from Whitney M. Young High School on Adams between Laflin and Loomis. Entertainment will include a variety of Chicago area bands, carnival rides and games, grilled foods, food trucks and student led activity booths on all three days of the event.
Thur/Friday - from 3:30 - 10:00 p.m.
Saturday - from noon - 10:00 p.m.
Sunday - from noon - 9:00 p.m.
Free admission. Ride tickets, game and food can be purchased at the carnival.
The event is being sponsored by Friends of Whitney Young. For more info:
www.wyoung.org/
or (773) 534-7500.
PROCEDURE REMINDERS
Students may not be dropped off before 8:00 a.m. Based on new CPS policy, teachers won't be available to supervise students before 8:30 a.m. We have a very limited number of educational support staff to assist with supervision of students before 8:30 a.m. We really need parent volunteers on a daily basis between 8:00-8:30 to help with supervision in the lunchroom, gym and greeting students at the Monroe St. drop-off point. Just pick up an orange vest near the security desk and spend a half hour with us to help maintain order and safety.
Drop - Offs
Parents must drop their children off on the Monroe Street side of the building. This year the Monroe Street door will be open between 8:00 - 8:40 a.m. for students to enter. After 8:40 a.m., the Monroe Street door will be locked and students must enter the building through the main entrance and get a tardy slip.
Please do not park or try to drop off on Adams Street in the bus drop-off zone. We will have twenty-one CPS buses and additional private transportation vans dropping off in this area. Please help to maintain safety and smooth operations by adhering to the policy.
As a reminder, students and parents should not enter classrooms or roam the hallways until 8:30am, when classes officially starts. Please have students report directly to the cafeteria or the gymnasium.
For Kindergarten, 1st and 2nd Grades
Before entering the north entrance of the cafeteria, you may drop off your bookbags, coats, and other non-fragile items into the large rolling bins. Each bin is labeled with the teacher's name. The carts will be rolled to their respective classrooms at the start of class.
For 3rd and 4th Graders
Third and fourth graders may dropoff their backpacks along the north wall of the cafeteria (just next to the kindergarten tables). Students will have to retrieve their belongings themselves before they go to their classrooms.
During morning dropoff, the cafeteria can get quite congested. Please follow these simple procedures to avoid items being left behind in the cafeteria. Also remind your children to follow these rules so they can become accustomed to the process!
Breakfast:
If students want a free breakfast in the morning, they should go directly into the lunchroom. If your child needs breakfast in the morning, please have them arrive at 8:15 to insure they have enough time to finish their breakfast. Breakfast starts promptly at 8:15, and students will be dismissed to their rooms at 8:30. If 5th - 8th graders are not eating breakfast, they should report directly to the gym.
To help relieve some of the congestion in the halls we are asking parents with strollers to park them next to the security desk before going to any classroom.
Pick - Ups
Kindergartners must be picked up from inside the gym.
First graders will be picked up from the lunchroom.
Students in 2nd - 8th grades will be dismissed outside in front of the building on the Adams Street side.
Students waiting to be picked up by a parent will be dismissed outside on the Adams Street side of the building supervised by Skinner Staff until 3:40 p.m.(ten minutes). After 3:40 p.m., late pick ups will be brought inside the vestibule and parents will be charged a $10.00 late fee. Parents MUST make arrangements to have their child picked up on time everyday. We do not have staff to supervise late pick - ups. We have three after school programs (STAR, Skinner Park & Union Park) which parents should look into if they need after school care.
Teacher Availability
This year teachers will not have time before school to meet with parents. Parents must make an appointment to see the teacher. Appointments can be made via the teacher's page on the Skinner website, calling the office or by sending a note to the teacher.
Avoid a Ticket
Please do not block any driveways in the community area , double park or block a crosswalk while dropping off or picking up your child.
Parking Lot
Our parking lot is very small and is for staff only in the mornings. Please do not park in the staff lot or block other cars. Parents may park in the lot for pick-up after school if a space is available.
Thank you for your cooperation in adhering to these procedures. We are looking forward to another safe and orderly school year.


Busing Update


Please know that there may be a few busing hiccups during the first week of school. By the second week of school most of the busing irregularities are usually sorted out.
Skinner West uses two bus companies:
Jewels Bus Company
@
Press 1 for Dispatch
The students in the special education classes use the
????? Bus Company
@
Contact number????
If you have not received a post card with your child's busing information, you may contact the bus companies directly to find out your child's bus route and pick up and drop-off times.
Buses should arrive at school between 8:00 a.m. till 8:30 a.m. and leave school grounds at 3:45 p.m.
Your child's bus driver will need to tell you the bus drop-off time. If there is an emergency or other situation and your child will not ride the school bus in the afternoon, you must send/fax a note to the office before 12:00 noon. Telephone requests to keep your child off the afternoon bus will not be accepted. For the safety of all our students, no adult, even a parent, is allowed to remove a child from the bus line outside, or from the school bus, while on Skinner West property.
If your child will be picked up by a private busing company supply your child's teacher with the busing company's name, contact information and phone number.
Appropriate behavior is also critical to bus service.
Children who are discipline problems on the bus can lose bus privilege. Children must remain in their seat at all times and be respectful of each other and the driver. No food, drink, video games, balls, etc. are allowed.

Ancillary Supplies
Parents thank you for submitting school supplies to your child's teacher. If you still need to submit classroom supplies, you can upload the most updated copies of the supply list on the Skinner West web site under the parent resources tab at:
Did you also remember to purchase ancillary supplies and drop them off in the library?

If you did not, please find attached the ancillary supply list:
Ancillary Supply List (Updated)
Ancillary supplies are supplies that the art, music, library, language classes share. These supplies should be put in a bag labeled with your child's name, teacher, and/or room number and labeled "Ancillary Supplies". These supplies should be dropped off in the library.
Gym Uniforms


Information concerning the gym uniform will be available soon in the school newsletter and on the Skinner website. Until uniforms are purchased and distributed please make sure your child(ren) are dressed in shorts, sweatpants, t-shirts and/or sweatshirts the day (s) they have Physical Education classes. Also, all students must wear appropriate shoes to class, please send them in their gym shoes for PE. Please find attached the
2012-2013 Physical Education Class Schedule
.


Time to Clean Out your Closets!
Request for Donated Games
We are looking for gently used board games, card games and other indoor activities for classrooms to use during indoor recess. If you have any, please drop them off with Ms Milroy in room 226.



Minimum Health Requirements
If your child is entering preschool and kindergarten up to age 6 (physical exam and lead screen), entering the State of Illinois for the first time at any grade level or entering kindergarten, 6th grade, or 9th grade (ages 5, 11, and 15 for ungraded programs) you must submit proof of immunizations and health exams to Skinner West before October 15th. For assistance, contact Skinner West or call (773) 553-2242 to speak with one of the district office CPS support staff. All necessary documentation, including the immunization requirements and copies of the health requirement forms are available on the CPS website. Information regarding the dental and vision exam requirements are also available online at the attached links. For more information, contact CPS Coordinated School Health at (773) 553-1830.
Please, Please Pay the Fees!
Various school fees are collected annually to allow us to provide a number of enrichment opportunities for students and enhance the educational programs. Each grade has different fee and below are PDF copies of each grade level fee sheet. Fees are payable via check to "Skinner West" to your child's homeroom teacher during our open house or during the first week of school. We are in the process of updating our Paypal account so that school fees may be paid via Paypal. We will email you via this newsletter as soon as Paypal has been updated.
Kindergarten Neighborhood/Magnet Fees
1st Grade Neighborhood/Magnet Fees
2nd Grade Neighborhood/Magnet Fees
4th - 5th Grade Classical Fees