Weekly Update
Wednesday, October 3
5:30 - 6:30pm

Open House
for 1st - 5th Grade


Thursday, October 4
Open House
for 6th - 8th Grade
Neighborhood News


What's Happening in the West Loop? Visit the

==================
Did you miss last week's Week-At-A-Glance e-newsletter? Click here to catch up on a must-read!
==================
Does your Superstar have an accomplishment or honorable mention you would like to submit to the newsletter?
Reply to this email or email us at skinnerwest@gmail.com.
==================
ONGOING FUNDRAISERS
Are you supporting Skinner through these NO additional cost fundraisers?
SUPPORT OUR SCHOOL and Share this with Family and Friends!
Box Tops/ Labels for Education
Collect everyday labels from groceries to earn points and funds for our school library


e-Scrip (Dominick's & other retailers)
Visit
www.escrip.com
to designate your eScrip accounts to Mark T. Skinner. A percentage of your purchases go to the school. However, you must renew your e-Scrip
annually
. Look out for special bonus days too!
Target
1% goes to Skinner on ALL purchases made with Target Card (additional 5% all purchases for you!)
Designate Skinner Classical as your school
Mamapedia
5% of purchases go to Mark T. Skinner Classical School (Code A5BY)
=====================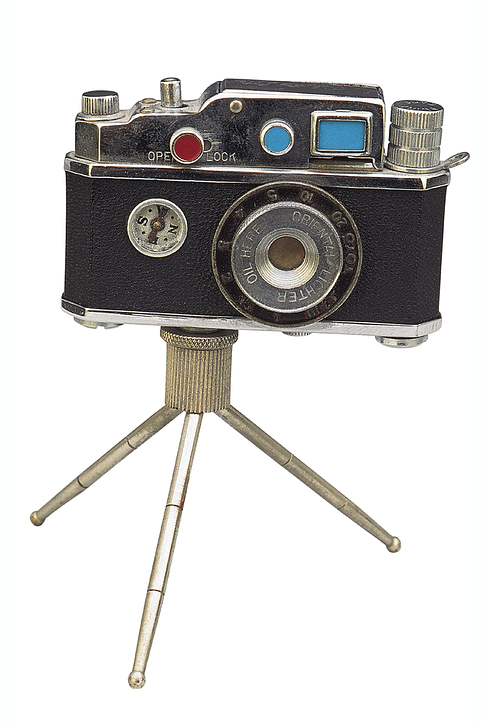 Please submit pictures from any Skinner West events (concerts, parties, presentations etc) to skinnerwest@gmail.com.
We prefer .jpg or .gif files of up to 350kb.
Click on the link to advance to the article you wish to read!
New Articles:
Repeat News Articles and Updates:
Personnel Changes at Skinner West
Please remember to give the following new staff a warm Skinner West welcome when you see them:
Jared Lee - 6th Grade Teacher

Erica Montenegro - 8th Grade Teacher

Jennifer Schildmeyer - 3rd Grade Teacher

Bridget Montgomery - School Counselor
Make sure that you check out their bios posted at Skinner West on the 1st floor near the front door. In addition, we welcome the following student teachers from Roosevelt University
Jill Wodowski -

Assigned to

Ms. Sittner

Lauren Hileman -

Assigned to

Ms. Christiansen

Candice Daniel -

Assigned to

Mr. Cox

Lila Hofmann -

Assigned to

Ms. O'Connor

Michelle Haas -

Assigned to

Ms. Lohman
You may have noticed that over the summer we moved a few of the teachers to new grades. If not, these are some of the changes:
Jenna Fisher - From Kindergarten to First grade

Ashley Howlett - From second to Fourth grade

Melissa Beaudry - From 3rd to 2nd grade

Julie Carlson - From 4th Classical to 3rd Neighborhood

Ramel Werner - Middle & Upper Grade Autism

Sharon Rosenzweig - From 5th to 6th Grade
Last year we announced some of the changes in personnel that where scheduled to occur. However, this summer there were more changes than we originally anticipated. Consequently , there may be some redundancy but we would be remiss if we failed to say goodbye to everyone we lost:
Elijah Epps - Teacher Retirement

Cheryl Pope - Teacher Retirement

Leonard Glasper - Factor Custodian - Reti

rement

Carmen Burgos - Specialized Classroom Assistant - Voluntary trans

fer to

Stock School

Jose Vargas - Custodian -

CPS Transfer to Ward School

Stephanie Newmark - Teacher - Transfer to DeDiego School

Hyacinth Cabael - Cadre Sub- Position at Orozco School

Laura Sethi - Teacher move to Utah
All of them will be greatly missed!!!
Back to School Open Houses
Scheduled on October 3rd and 4th
Please join us for our upcoming Open House to meet your child's teacher and learn about academic expectations. The schedule for Open House is as follows:
1st - 5th Grades -

Wednesday, October 3rd 5:30-6:30

6th - 8th Grades -

Thursday, October 4th 5:30-7:00
When you arrive, go straight up to your child's classroom to meet with your child's teacher. Before you leave please check for lost and found items and stop to speak to our vendors on the first floor.

Friends of Skinner West (FOSW) is pleased to hold their annual bake sale fundraiser during open house. FOSW's mission is to meet and exceed the needs of the school improvement plan, while nurturing our students through extra curricular activities and educational opportunities (e.g. technology, language).
If you are able to donate baked or purchased goods for the bake sale, please bring them to the our bake sale table by 5pm on Wed 10/3 or Thursday 10/4.
If you can help facilitate sales on either day or have questions, please contact Anna Landsnes at AnnaL@comcast.net with your availability
And if you can't donate, please stop by during open house each day to purchase a goodie to support the school! Thank you!
Room Parent Training This Week
Thank you if you've already volunteered to be a room parent this school year. If you are interested but haven't volunteered, its not too late. All volunteers or interested volunteers are invited to "Room Parent Training and Orientation" immediately following the open house on:
Wednesday, October 3rd @ 6:30pm

Thursday, October 4th @ 7:15pm
We look forward to meeting you at one of the orientations/trainings!!!


Why not Donate Some of Your
Children's Old Games
In preparation for the looming winter months, board games, card games and other indoor activities for classrooms are need for the kids to use during indoor recess. If you have any, please drop them at the security desk during the Open House.


Local School Council
Parent Rep Needed
LSCs are elected representatives of the parents, community residents, teachers, and, in high schools, students in each school. LSCs select and evaluate the principal, help develop, approve, and monitor the annual school improvement plan and budget, and carry out other important functions at the local school level. Needless to say, the LSC is a very important committee and has a lot of influence over what happens here at Skinner West.
Currently, the Skinner West LSC is looking to fill a parent seat due to the relocation of long serving parent rep ,Kathryn Ash ,to Bloomington, Il. If you are interested please submit your application by October 11th deadline. The election will be held at the LSC meeting scheduled on October 16th. Candidates are invited to come and introduce themselves to the LSC at the meeting.
It's time to get excited to sell some items, help Skinner, and win some amazing prizes. The Believe Catalog Fundraiser has begun. Make sure to look for the fundraising packet being sent home with your child.
Do you have family and friends who don't live close but want to support your Superstar? Online ordering is available with free shipping on purchases over $75.00. The deadline date for orders has been extended to Monday, October 8th. To see the catalog and place your order go to
www.ShopBelieve.com
. Please feel free to contact at
joeylynn76@gmail.com
for additional information about this PTO sponsored fundraiser.

New PTO/Forum Officers Elected
New Skinner West Parent Teacher Organization (PTO)/Forum officers have been elected. Congratulations go out to:
President Joey Lynn Pinaglia

Vice President Julie Coe

Treasurer Stephanie Majca

Secretary Ronetta Hall

Reporter Megan Schumacher


Back to top
We are waiting to see if CPS changes the calendar as a result of the strike. Those determinations are currently being made. We will keep you informed when those changes are announced. There will not be refunds due to the strike at this time. We foresee having days added on to the school year and in turn the Star After School Program and Little Skinner Preschool program.

During the strike, there were a lot of discussions about the use of student assessments to measure teacher performance. Those assessments started this week. Students took
the Chicago Public School's REACH Assessment (Recognizing Educators Advancing Chicago's Students).
To find out more about this assessment tool visit:
http://www.cps.edu/Pages/reachstudents.aspx
As we started another wonderful year, Ms. Kong, the Skinner West Mandarin Chinese teacher would like to share the following wonderful news and updates about the Chinese Mandarin Program:
Per parents' request, the school has decided to offer Mandarin to 1st through 5th grade students.
The Mandarin Classroom has moved from room 222 to 211. You are welcome to stop by or join your child for a lesson at any time. Please notify Ms. Kong before your visit. Ms. Kong's contact info ar: 773-534-7790, ext.61181. Email: culturalelements@yahoo.com
Students in Mandarin will be given new Experiencing Chinese textbooks to use during class thanks to the support the director and the Foreign Language Chinese Department in CIC. Since we are given limited quantities, students are not allowed to draw in the books or take the books home. Consequently, parents are being asked to volunteer with making copies of the student workbook, so that homework from the workbooks may be completed at home. It's time consuming and a lot of work, so please be patient. If anyone can help with copies, please let Ms. Kong know.
During the reconstruction of the new classroom, several parents showed their support of our students and the Mandarin program by volunteering their time and effort for a variety of class projects. On behalf of all the students and families we thank them for their help.
Parent volunteers are needed this year in the Mandarin classes. If you can help either a day or a half day in the classroom, please let the school or Ms. Kong know ASAP. As always, your support is greatly appreciated.
Below are the list of things we'd like to have for the classroom and for cultural and food projects. So if you happen to have any items and would like to donate them or if you know someone who can help, please let us know.
A Elmo Projector
A large thermal bottle
Sponsorship for cultural field trip or Chinese cultural dance program.
Thank you all in advance for your thoughtfulness, involvement and support to students in Mandarin!


Information regarding Skinner uniforms will be available in mid to late October. We are making changes to how uniforms can be purchased and need some additional time to complete the process.

Attention! Attention! 4th - 8th Grade Students Cheerleading Tryouts are scheduled on Wednesday October 3rd, 3:30-4:30pm in the Gym. Contact Coach Stevens for more information.
SelectivePrep Registration Open
Selective Prep is a program that prepares sixth and eighth-grade students to take the high school entrance exams. According to Ingrid Byrd, an 8th Grade parent here at Skinner West, after taking the SelectivePrep class,
"My older daughter's standardized test scores improved and she achieved 99th percentiles for the high school exam. She currently attends Walter Payton College Prep."
Register NOW for SelectivePrep's After School Skinner Academic Center Program
SelectivePrep offers the only classroom program in Chicago to help students prepare for the Academic Center Admissions test. The Admissions Test is an aptitude test containing unusual problems that assess your child's ability to recognize figural, mathematical and verbal relationships. This test is one third of the score required for admissions to an Academic Center.
Classes at Skinner will start on Monday, November 5th and run for 6 sessions from 3:45 PM - 5:45 PM. We will need a minimum of 9 students to run the class at Skinner - so please spread the word. Click here to register.
Register NOW for SelectivePrep's After School Skinner Selective Enrollment Program
One third of the entrance score is determined by your child's performance on the Selective Enrollment High School Entrance Exam. SelectivePrep offers an intensive program to help prepare students for the Selective Enrollment Entrance Exam. SelectivePrep's course will review all the Exam's Reading, Math, Language, and Vocabulary topics and discuss optimal test taking techniques. Included in this program is a Study Guide containing extensive content review and exercises. Classes at Skinner will start on Thursday, October 25th and run for 8 sessions from 3:45 PM - 5:45 PM. We will need a minimum of 9 students to run the class at Skinner - so please spread the word. Click here to register.
If you need more information or have any questions, please visit our website at
selectiveprep.com
or call
Join Skinner Stars Dance Team
Does your son or daughter think they can or would like to Dance? If so, they are invited to come and join the Skinner Stars Dance Team! It's open to 4th -7th Graders. Practice is on Tuesdays and Thursdays from 5:10 - 6:30pm in the Gym. If they are interested in being a part of our fabulous team, tell them to go see Ms. Wardanian!
Mad Science After-School Program
Mad Science sparks imaginative learning when school is out! Their hands-on, one-hour science programs are themed around particular areas of science and include such topics as crime lab, funky forensics, discover detection, jr. detectives, spy academy, agent undercover, sleuths on the scene and whodunit? Children engage in exciting hands-on activities, watch spectacular demonstrations, participate in inquiry-based discussions and take home things that they have made themselves like model rockets, periscopes, Mad Science putty and more. Mad Science after-school programs offer children a chance to see just how cool science can be!
Are hands-on and inquiry-based

Meet national, state and provincial science curriculum standards

Are led by trained, qualified and dynamic instructors

Follow professional lesson plans

Use unique equipment and original materials

Are age-appropriate and loved by children
The classes meet every Thursday from 3:45-4:45 from October 11 - December 6. It is an 8 week program that is open to all K to 6th grade students. It cost $131 per student. Please find attached a flyer that describes the program in more detail.


Committed to Being Bully-Free!
There will always be conflicts between kids, but bullying is intentional and repeated cruelty, harassment, emotional and physical abuse. Kids of all ages can face bullying, from early elementary grades through their teen years and even in college. However, the cruelty can be devastating and leave lasting scars. Please know that at Skinner West we take bullying very seriously. Bullying WILL NOT BE TOLERATED at our school. That is why our logo says "proud to be bully free". If your child feels like they are being bullied or sees another student being bullied, they are encouraged to report it immediately to their teacher. In addition, please let your child know that they can also anonymously report bullying by dropping a note about the incident in the "BULLY BOX" located in the office.