Weekly Update
Monday, August 27- Friday August 31

Staff Only Days


Tuesday, August 28



Communications Meeting

Main Office



Thursday, August 30



New Parent/Student Orientation
Main Building
Auditorium
Fun in Skinner Park (play with new friends)
Friday, August 31
PreK
Parent/Student Orientation
Branch Building
(Little Skinner)
TIME TBD
Monday, September 3
Labor Day
School Closed - No Classes
Tuesday, September 4
First Day of School
8:30am - 3:30pm
Neighborhood News


What's Happening in the West Loop? Visit the

==================
Did you miss last week's Week-At-A-Glance e-newsletter? Click here to catch up on a must-read!
==================
Does your Superstar have an accomplishment or honorable mention you would like to submit to the newsletter?
Reply to this email or email us at skinnerwest@gmail.com.
==================
ONGOING FUNDRAISERS
Are you supporting Skinner through these NO additional cost fundraisers?
SUPPORT OUR SCHOOL and Share this with Family and Friends!
Box Tops/ Labels for Education
Collect everyday labels from groceries to earn points and funds for our school library


e-Scrip (Dominick's & other retailers)
Visit
www.escrip.com
to designate your eScrip accounts to Mark T. Skinner. A percentage of your purchases go to the school. However, you must renew your e-Scrip
annually
. Look out for special bonus days too!
Target
1% goes to Skinner on ALL purchases made with Target Card (additional 5% all purchases for you!)
Designate Skinner Classical as your school
Mamapedia
5% of purchases go to Mark T. Skinner Classical School (Code A5BY)
=====================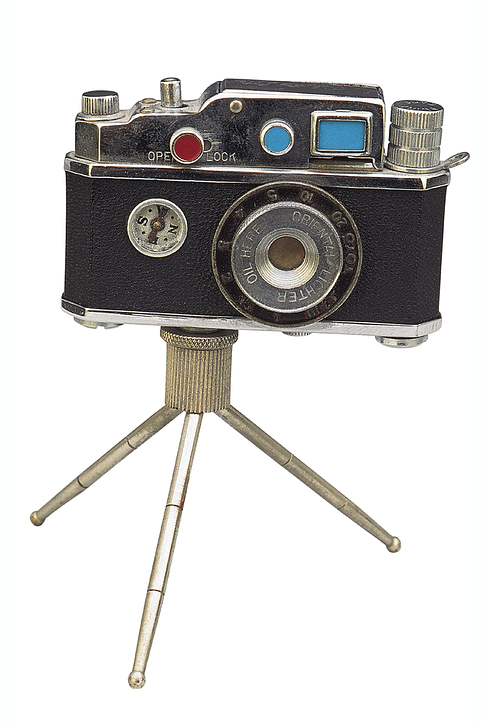 Please submit pictures from any Skinner West events (concerts, parties, presentations etc) to skinnerwest@gmail.com.
We prefer .jpg or .gif files of up to 350kb.
CORRECTIONS:
Supply List for 3rd grade Carlson has been updated below
New Parent Meet and Greet/ KDG Orientation - Start Time is 4pm
Click on the link to advance to the article you wish to read!
New Articles:
Repeat News Articles and Updates:
Welcome
Welcome back Skinner West family! August is quickly slipping away and we know that you are probably beginning to prepare for the new school year at Skinner. We are prepared and excited to take your child to the next level of academic accomplishments and social / emotional growth and well-being. It is our vision to be the premier school in the city of Chicago for educating Classical, neighborhood/magnet and special needs students and to serve as a model for all such schools. We are extremely pleased that Skinner West is one of the top ten schools in the entire state of Illinois. Our teachers are knowledgeable, dedicated, caring and committed to creating a learning environment which fosters creativity, intellectual curiosity, high expectations, rigor, sensitivity, respect, cooperation and support.
Our continued success would not be possible without strong parental involvement. We appreciate the many ways that our parents support their child's education through monitoring classroom activities, assignments and projects, keeping abreast of grades via the CPS IMPACT system, involvement on committees, volunteering for school activities, attendance at school events and providing generous support for all of our fundraising activities. We want to encourage you to play an active role in whatever school activities your schedule will allow. Your participation and support will add to the enthusiastic and caring spirit which makes Skinner such a unique and special school.
You are invited to our New Student/Parent Meet and Greet on Thursday, August 30th between 4:00-6:00pm. It is sponsored by the Skinner Forum PTO. You will get the chance to meet other Superstar parents, find out more about our school goals and volunteer and fundraising opportunities. We will continue to offer our strong academic program and our array of after school programs. However, in addition, we have many exciting new initiatives to look forward to this school year including the full school day, recess during the school day and implementation of the new Common Core Standards in language arts and math.
We look forward to another fantastic year of growth and achievement for all of our Superstars!
Sincerely,
Deborah M. Clark
Principal
Don't Forget the
NEW School Hours for 2012 - 2013
CPS has increased the school day by 1 hour per day. The new school hours starting on
Tuesday, September 4th
will be 8:30am to 3:30pm.

Minimum Health Requirements
If your child is entering preschool and kindergarten up to age 6 (physical exam and lead screen), entering the State of Illinois for the first time at any grade level or entering kindergarten, 6th grade, or 9th grade (ages 5, 11, and 15 for ungraded programs) you must submit proof of immunizations and health exams to Skinner West before October 15th. For assistance, contact Skinner West or call (773) 553-2242 to speak with one of the district office CPS support staff. All necessary documentation, including the immunization requirements and copies of the health requirement forms are available on the CPS website. Information regarding the dental and vision exam requirements are also available online at the attached links. For more information, contact CPS Coordinated School Health at (773) 553-1830.

School Supply List
Algebra Supply List
Ancillary Supply List (Updated)

Your child may have brought home a different ancillary supply list or a different 3rd grade list. Please know that these are the updated lists. Please remember to get supplies from your child's supply list for his grade and the ancillary supply list.
For the "Ancillary supplies" , please put supplies in a bag labeled with your child's name, teacher, and/or room number and "Ancillary Supplies" and drop it off at the library.

The most updated copies of the supply list are available on the Skinner West web site under the parent resources tab at www.SkinnerSuperstars.org.
Please, Please Pay the Fees!
Various school fees are collected annually to allow us to provide a number of enrichment opportunities for students and enhance the educational programs. Each grade has different fee and below are PDF copies of each grade level fee sheet. Fees are paid to your child's homeroom teacher during our open house or during the first week of school. We are in the process of updating our Paypal account so that school fees may be paid via Paypal. We will email you via this newsletter as soon as Paypal has been updated.
Kindergarten Neighborhood/Magnet Fees
1st Grade Neighborhood/Magnet Fees
2nd Grade Neighborhood/Magnet Fees
4th - 5th Grade Classical Fees
Room Parents Needed for the
2012-13 School Year
Thank you so much to everyone who volunteered to be a Room Parent during the last school year. We appreciate all of the parents who volunteered to fill this key communication role. Unfortunately, we didn't get an opportunity to activate the room parent program last year. We hope to activate the room parent program in the upcoming 2012-2013 school year and we need volunteers for each classroom from K to 8th grade. In addition, we also need volunteers to help in the following ancillary classes: library, art, science and foreign language. If you are interested in volunteering please email
Please include your name, email, cell phone number, student name, grade level and homeroom teacher's name and let us know if you're interested in volunteering as a homeroom room parent or which ancillary classroom you're volunteering to help with.
If you volunteered last year, there is no need to volunteer again. We still have your name on the list. Once we have rosters for the classrooms, and have filled in the names of the volunteers we get in this round, we will be back in touch with everyone to schedule our room parent training.

Thanks!

The Star Extended Day program is going to be really exciting this program year!! Don't miss the opportunity to sign your child up for the program. The Star program registration dates are August 21 & 22 from 4:00-6:00 p.m. Additional registration information, forms and payment information will be available in next weeks Skinner West newsletter.
YOU can help Our School Earn
FREE Gift Cards from Target!
by Simply Voting on Facebook
Once a Week, Every Week
Until Saturday, Sept 8th
No Cost to You!
Want to help our kids? It's easy. Our school can receive up to $10,000 in Target GiftCards® for books or any supplies we need. Wouldn't that be great? All we need to do is vote for our school each week until September 8. It's part of Give With Target®. For every 25 votes our school receives, Target will send a $25 gift card. Find out more and vote at:
http://apps.facebook.com/givewithtarget/schools/15823
It's Easy and Takes only 1 minute!
Click on the link above
Search for Skinner West in Chicago, IL
Click on the "Vote" Button
Watch our Votes Grow!
Repeat these steps every week (weekly voting ends each Saturday at midnight). If you voted already this week, be sure to vote after Saturday again!
There is still plenty of time, so VOTE NOW!
Spread the news to all your friends and family, so we can earn the maximum $10,000
Any questions, please email skinnerwest@gmail.com
Help Wanted!
Join the Skinner

Communications Team

for a Gratifying & Fun Volunteer Experience
As users of the Skinner newsletter and the www.SkinnerSuperstars.org website, you have told us how important and valuable communication is to you and your family. We've heard your voice and want to continue to deliver the information you need and want, but we need your help in order to continue to do so!
The Communications team is looking for the following volunteers, serving in part time, rotating roles on a periodic basis TBD:
1) Newsletter writers - part time, rotating role - draft articles, interact with audience who submits articles, and design newsletters for Thursday deadline; attend meetings once a month
2) Website administrators - part time, rotating role- insure newsletter content is aligned with website content; work with the website provider to provide instructions, proofread; work with committees and page owners to update website; choose your own weekly schedule; attend meetings once a month
3) Social Media administrator(s) - manage Facebook, Linked In postings; attend meetings once a month
We also are seeking general volunteers to attend meetings and offer ideas.
Qualifications for all positions:
Benefits:
Giving back time to the school towards a meaningful, tangible initiative
Great opportunity to meet friends, parents, staff, and learn more about the school
Especially a great fit for those who want to volunteer somehow, but work full time and can't come to the school to volunteer in person
Interested or have a question? Please contact
Linda King at skinnerwest@gmail.com.
Summer Reading Challenge
Read for the World Record!
Skinner West is participating in a fun summer reading project: the Scholastic Summer Challenge, featuring Read for the World Record. The Summer Challenge unites students from around the globe in an attempt to set a new world record for most minutes read this summer! The current world record stands at 64,213,141 minutes!
Keep your Skinner Superstar reading by encouraging him/her to read for at least 30 minutes a day.
* Be part of a record-setting global team
* Log reading minutes
* Track our school's progress through the Summer Challenge interactive map
* Download summer reading booklists chosen specifically for your child's age
* Enjoy activities geared for all ages and earn digital prizes
All students received randomly generated usernames and passwords, along with instructions, at school this week. The world record attempt concludes August 31, 2012. The total logged reading minutes, along with the top 20 schools, will be published in the 2013 edition of the Scholastic Book of World Records.
Click
here
for the flyer that was sent home
If you have any questions about the program or need your child's username and password, please email Ms. Ranftl at kranftl@gmail.com.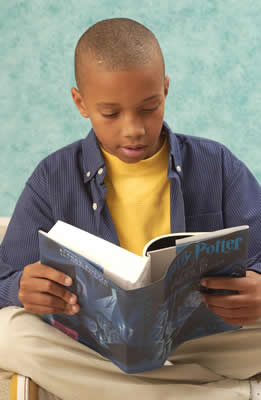 Looking For a Way to Jump Start and Reward Summer Reading?
1st through 6th Graders Can Earn a Free Book!

A book is a magical thing. If you are looking for ways to jump start summer reading for your Superstar, take a look at the Barnes & Noble Summer Reading program. How it works:
Read any 8 books and record them in this Journal
Bring the completed journal to a B&N store by September 4th
Choose a FREE reading adventure from the book list listed on the journal
Learn more on the B&N Summer Reading website
Save Box Tops over the Summer
Keep Saving Through the Summer! Families who turn in box tops the first week of school will have a chance to win a $50 book fair certificate. Label your ziploc with your name and room number when you return to school. Ask your relatives and friends to help too!