Weekly Update
Saturday, April 6
Skinner West Boys Basketball Tournament
@ Pleasant Prairie, WI
Tuesday, April 9
Gallery 111 Meeting
3:35 pm
Art Room
Communications Meeting
6:30 pm
Library
Facilities Meeting
9:00 am
Open House & Tour
For Prospective Parents
10 am - 11 am
End of Third Quarter for CPS Schools
1/2 Day of School
School Improvement Day
Students dismissed at 12:00 pm
===================
Order you Customized School Uniform or Spirit Wear
HERE
(Discount Code
BT445 to save $9 on your order)
Neighborhood News
What's Happening in the West Loop? Visit the
==================
Did you miss last week's Week-At-A-Glance e-newsletter? Click here to catch up on a must-read!
==================
Does your Superstar have an accomplishment or honorable mention you would like to submit to the newsletter?
Reply to this email or email us at skinnerwest@gmail.com.
==================
ONGOING FUNDRAISERS
Are you supporting Skinner through these NO additional cost fundraisers?
SUPPORT OUR SCHOOL and Share this with Family and Friends!
Box Tops/ Labels for Education
Collect everyday labels from groceries to earn points and funds for our school library


e-Scrip (Dominick's & other retailers)
Visit
www.escrip.com
to designate your eScrip accounts to Mark T. Skinner. A percentage of your purchases go to the school. However, you must renew your e-Scrip
annually
. Look out for special bonus days too!
Target
1% goes to Skinner on ALL purchases made with Target Card (additional 5% all purchases for you!)
Designate Skinner Classical as your school
Mamapedia
5% of purchases go to Mark T. Skinner Classical School (Code A5BY)
=====================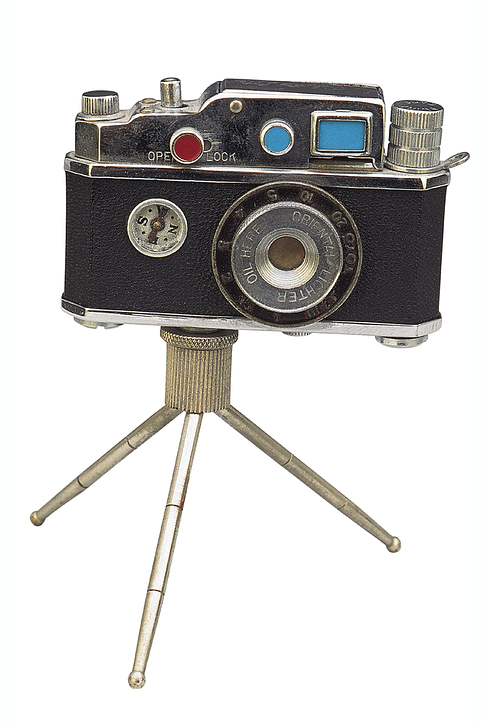 Please submit pictures from any Skinner West events (concerts, parties, presentations etc) to skinnerwest@gmail.com.
We prefer .jpg or .gif files of up to 350kb.
We also have a Skinner West Shutterfly Account.
REVISION - Note the corrected date of kindergarten graduation is Monday, June 17th. Thank you.
New Articles:
Repeat Articles and Updates
4th Quarter STAR Payments
Due No Later than April 12th!
It's that time again! Stop by the STAR program table to be sure you are up-to-date with your STAR payments! Make your payments via check or debit/ credit card
(in person payment only, plus processing charges).
Quarterly ($450 -1st child, $350 ea. add'l child)
Any questions, please contact swstarprogram@gmail.com.
New This Summer!


Summer STAR Camp Exciting News! Skinner West will be hosting the Summer STAR Camp!
Who: Available to current Kindergarten through 4th graders
Where: on school premise, with offsite field trips
When: Monday, July 8th to Friday, August 2nd
Time: 8:30am to 4:30pm. Before care (starts at 7:30am) and after care (end at 6pm)
Look for more details (including pricing) in future newsletters.
Ms. Bovit invites you to a free art event this Saturday, April 6th (10 am- 5pm) at Northside College Prep High School. Come see our Superstar's artwork on display at the art show and participate in free art making workshops! Congratulations to Rachel T. from 6th grade, Luci W. from 7th grade & Jacob S. from 8th grade whose work was selected for the show.
Click here
to view the flier for this event.
Attention Kindergarten Parents:
Kindergarten Graduation is right around the corner (Monday, June 17, 2013). We will have a BRIEF meeting after school on
Monday April 22, 2013. ALL parents are welcome. We will be discussing the different committees and their duties. Please join us and sign up.


Date: April 22, 2013


Time: 4:00-4:45


Location: Room 116 (Ms. Wardanian's Room)


**lf you are unable to attend Monday's meeting but are still
interested in volunteering your services in preparation for
kindergarten graduation, please send your email address to your
child's teacher and the information will be sent to you.


Thank you,


The Kindergarten Team


Skinner West will be hosting an Open House and tour for
prospective parents
on Thursday, April 11th from 10 am - 11am.
Field Day is quickly approaching.
If anyone is interested in volunteering for this fun-filled day of activities, please contact Joy Westendorf at
joywesty@hotmail.com
.
More information will be forthcoming!


Thank you!

CPS Calendar
There are a number of key dates on our calendar for the rest of this calendar year that you should know about:


April 12 Half Day of Student Attendance - School Improvement Day

April 17 No School - Report Card Pickup

May 08 Half Day of Student Attendance - School Improvement Day

May 27 No School - Memorial Day

June 24 Last Day of School
End of Fourth Quarter

The Hunt is on!
On April 1, 2013 the Federal Reserve Bank launched its first Money Smart Hunt.
What is the Money Smart Hunt?
Money Smart Hunt is a FREE, nationwide, photojournalistic, scavenger hunt promoting financial literacy! Money Smart Hunt begins Monday, April 1st at 12:01am CST and runs through Sunday, April 27th at 11:59pm CST, during which time participants can join the hunt by downloading the "Scavenger Hunt with Friends" mobile app and uploading creative photos from the list of items. Money Smart Hunt is presented by The Federal Reserve Bank of Chicago. We are ready to see your creativity as you show off how financially savvy you are! For more information and official rules please visit www.moneysmartweek.org/hunt.
What is Scavenger Hunt with Friends?
Scavenger Hunt with Friends is a photo-based scavenger hunt mobile application for Android and iPhone users. For "how to" information and mobile application terms visit http://scavengerhuntwithfriends.com
Prizes:
The Grand Prize winners (3) will receive a $600 Apple gift card
The Second Prize winners (5) will receive a $100 Visa gift card
The Third Prize winners (5) will receive a $50 Visa gift card
If there is a tie, winner will be determined by who has entered the most creative pictures, so have fun with it!
Join the Money Smart Hunt presented by the Federal Reserve Bank of Chicago now!

In March and April, students will have a chance to perform for each other during their music classes. This is a great opportunity for piano students to play their songs on the grand piano, and for violin, guitar, trombone, voice or any other performers to try out what they have been working on in their private music lessons.
Dates and details are on the letters home. See the links below:



To see pictures of last year's March Performance

Days

, go to the Skinner West Music Page:


Get a keepsake of your second and third grade singer's Primary Chorus experience!

CNA

has made a professional

video

recording of the wonderful December 12, 2012 performance, complete with close-ups of individuals, whole group views, and excellent sound quality. The DVDs are $10 each. You can pay cash, or make a check out to Skinner West and write "Primary DVD" on the memo line. Please have the payment in an envelope or ziplock bag with the student's name and room number on it. DVDs may be purchased by students from Ms. Maatouk during Music class, or after school when Ms. Maatouk is available. Send in your orders soon!
Have you submitted your $25?


In January, our Local School Council approved to adopt the Achieve 3000 reading program for 18 months by picking up a portion of the cost and having parents pay a portion. As a result, we are asking parents to pay $25.00 for access to the program from February to August. We will include the cost for next year's access within the 2013-2014 school fees.
Click here
to view the parent letter detailing the benefits of Achieve 3000, how you can submit payment for the program, and what our next steps are.
Dear Parents, Guardians, Staff, and Community Members,
Chicago Public Schools wants to hear from you.
We are developing an Educational Facilities Master Plan, which will reflect a 10-year vision for educational facilities across Chicago. Your input is essential as we consider this important topic.


That's why we've launched My CPS Vision (myvision.cps.edu): a website where you can share your vision, ideas, and priorities for schools in your community.
Click here to visit My CPS Vision and share your ideas for Chicago Public Schools.
Thank you for sharing your voice and your ideas.
One of our Skinner Superstar Teachers, Joy Westendorf, has entered the AXE Space Academy for a chance to go to space!
Ms. Westendorf teaches PE at Skinner West Elementary and is a terrific teacher.
The AXE Space Academy will pick two (2) people based on the number of votes they receive. Help one of our very own Skinner Superstar Teachers by voting now:

Voting closes
Sunday, April 27, 2013
and you can only vote once.
Thanks, West Loop Community for your help!