Weekly Update
Friday, April 12
1/2 Day of SchoolSchool Improvement DayStudents dismissed at 12:00 pm




PTO Meeting
(Parent Teacher Organization)

5:30 pm
Wednesday, April 17
NO SCHOOL - Report Card Pickup
12:00pm - 6:00pm
Cookie Dough Pickup
Gym
12:00pm - 6:00pm
Thursday, April 18
Girls' Track Practice Begins



Friday, April 19
Pizza Day-
Fundraiser for 8th Grade Field Trip to Washington D.C.

Picture Day



===================
Order you Customized School Uniform or Spirit Wear
HERE
(Discount Code
BT445 to save $9 on your order)
Neighborhood News
What's Happening in the West Loop? Visit the
==================
Did you miss last week's Week-At-A-Glance e-newsletter? Click here to catch up on a must-read!
==================
Does your Superstar have an accomplishment or honorable mention you would like to submit to the newsletter?
Reply to this email or email us at skinnerwest@gmail.com.
==================
ONGOING FUNDRAISERS
Are you supporting Skinner through these NO additional cost fundraisers?
SUPPORT OUR SCHOOL and Share this with Family and Friends!
Box Tops/ Labels for Education
Collect everyday labels from groceries to earn points and funds for our school library


e-Scrip (Dominick's & other retailers)
Visit
www.escrip.com
to designate your eScrip accounts to Mark T. Skinner. A percentage of your purchases go to the school. However, you must renew your e-Scrip
annually
. Look out for special bonus days too!
Target
1% goes to Skinner on ALL purchases made with Target Card (additional 5% all purchases for you!)
Designate Skinner Classical as your school
Mamapedia
5% of purchases go to Mark T. Skinner Classical School (Code A5BY)
=====================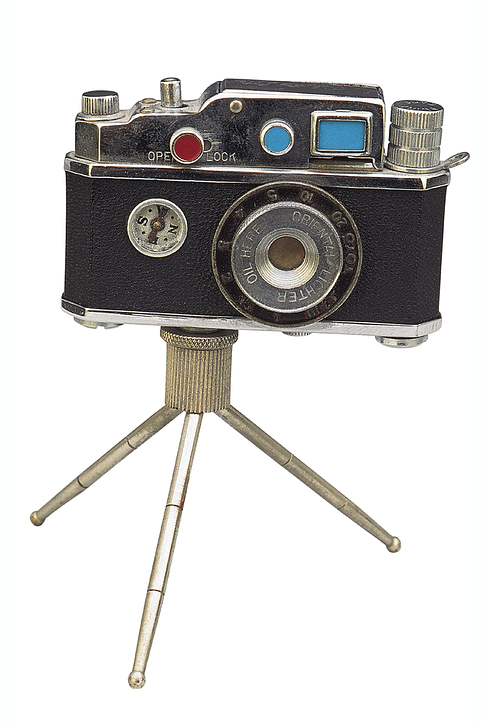 Please submit pictures from any Skinner West events (concerts, parties, presentations etc) to skinnerwest@gmail.com.
We prefer .jpg or .gif files of up to 350kb.
We also have a Skinner West Shutterfly Account.
Report Card Pick-Up Is Right Around The Corner!
Report card pick-up is Wednesday, April 17th from 12 pm to 6 pm. There will be no school for students on that day.


While picking up your child's report card, please remember to also:
Submit a Principal Evaluation.
Have your child fill out the My Voice, My School survey (for 6th-8th graders only).
Stop by the gym to pick up your cookie dough orders.

Purchase a 2011-2012 Skinner West yearbook.

Stop by the cafeteria to view all the recovered items in our lost and found bin. Items that are not retrieved will be donated.
Thank you and we look forward to seeing you on April 17th.
Cookie Dough Orders Have Arrived!


After you have picked up your child's report card on April 17th, please stop by the gym to also pick up your cookie dough orders. We will be in the gym from 12:00pm - 6:00pm.

Due to the cookie dough being perishable, any order left behind will be donated to a local food bank. Skinner does not have any freezer storage to hold cookie dough that has not been picked up.
See on April 17th and thank you for your support.
Volunteer Judges Needed For Our Upcoming Invention Convention Fair
Our student Invention Fair is on
April 26th,
for Mrs. Milroy's students in grades 1, 3, 5 and some 6th and 7th graders. Students will come up with a problem that they can solve by inventing something. The inventions will vary as far as complexity (we expect 1st grade inventions to be pretty simple!).
Judges can volunteer for the morning, afternoon, or both shifts.
All are welcome and no previous experience is required (we will provide all judges with training)! As a judge, you
will ask the students to explain their invention to you, and then score the project using a rubric. We will go over all the rubric details with the volunteers in advance.
Parents may not judge their own child's project.
It will be a fun opportunity to see how our Superstars are learning engineering in school!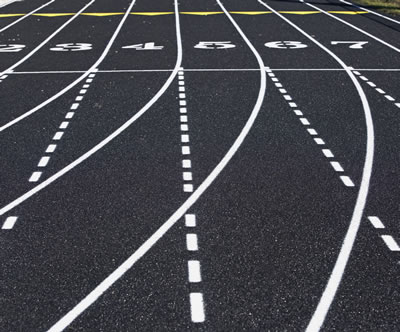 Important Facts To Know About Skinner West Girls Track
Track practice begins Thursday, April 18th

Practices will be every Tuesday/Thursday from 3:45pm -4:45pm

Dress appropriately for all weather conditions

Make arrangements for your child to be picked up from the school promptly at 4:45pm

Track meets are TBD

Please be sure to fill out a Girls Track permission slip

Questions can be directed to: Mr. Johnson (rdjohn3@gmail.com) and Ms. Helfrich (jhelfrich34@hotmail.com)
This year's Field Day/Walkathon will take place on Friday May 31st.
Field Day is a special day set aside at the end of the school year for fun physical activities. Some Field Day events include relay races, basketball shooting, sack races, and soccer shootout.
Mr. Johnson and Ms. Westendorf will be organizing and planning the events for Field Day again this year. Ms. Westendorf will be handling the K-5th grade activities and Mr. Johnson will take care of 6th-8th grade. They have already begun planning and wanted to reach out to those of you who are interested in volunteering this year. The students will begin practicing these activities soon, therefore, Mr. Johnson & Ms. Westendorf simply need volunteers to remind the students of the activity, keep them on task, and help with rotating to the next station. At this time, we are only requesting volunteers strictly for the AM and PM field day events for grades K-5. We especially need volunteers in the afternoon.
Please include your first and last name (including your child or children's name-this helps us put a name with a face), as well as your phone number and e-mail address.
We will be sure to keep you informed. Thank you so much for all of your support!
Mr. Johnson & Ms. Westendorf
Tryout For Whitney Young Aquatics


Whitney Young Aquatics is a privately owned swim team in the West Loop. The team is open to swimmers ages 6-17. Through perfection of stroke technique and development of aerobic conditioning, their goal is to take athletes with a passion for the sport to their full potential. The team trains at the Whitney Young High School Aquatic Center, and offers an expert coaching staff of USA Swimming certified Coaches.
Click here to view tryout dates.
SKINNER
SUPERSTARS
SUMMER
CAMP
Skinner West is inviting you to join us this summer! We are offering a four week camp (July 8th - August 2nd) for our Superstars in Grades K-4. Our highly qualified staff will create an exciting experience for all campers through safe and engaging activities.
Click here
to view more details about the camp along with the camp registration form.
Get ready to have an
AMAZING
summer!
Money Smart Week Returns to Chicago, April 20-27, 2013
Saving for college? Preparing for retirement? Just wish you were better at managing your money? Sign up today for one of 500 free financial education programs during Money Smart Week Chicago April 20-27, sponsored by The Federal Reserve Bank of Chicago and more than 250 local partner organizations.
Money Smart Week events are open to the public at businesses, financial institutions, schools, libraries, nonprofits and government agencies throughout the state of Illinois on topics including kids and money, credit building, managing student debt and retirement. Event information is available at www.moneysmartweek.org
Follow the Federal Reserve Bank of Chicago on Twitter and friend them on Facebook for the latest Money Smart Week information.
Twitter
@ChicagoFed on Twitter. Please use hash tag #MSWCHI for Twitter conversations involving Money Smart Week.
Facebook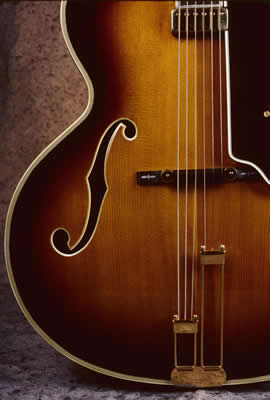 Good News!


The STAR after school program will resume guitar classes on Monday, April 15th. Students that have already been enrolled in this class will resume back to meeting on Mondays and Wednesdays of each week.


Spring Picture Day Is Coming Soon.

Students will be taking their Spring school pictures on Friday, April 19, 2013.




Earth Day Recycling Event

(April 10 to April 30)



Go Green with Soles4Souls

Soles4Souls

can save your shoes from early death by cleaning them and shipping them to needy people around the world, who will treasure the gift for years to come. Since its inception following the Asian tsunami,

Soles4Souls

has distributed over 19 million pairs to people in 125 countries.

We offer a simple way to help reduce the strain on our environment: donate

your "gently worn" footwear to people in need instead of throwing them away. Last year alone, Americans discarded more than 300 million pairs of shoes. When these shoes break down in our landfills, the toxic glue that holds the shoes together can leak into our water supply and atmosphere.



Drop off shoes at Skinner Branch (Preschool location) or the Main (K-8th location) building in the Soles5Souls Box between (April 10 to April 30).



Sponsored by Skinner Preschool (Mrs. Haddad)


4th Quarter STAR Payments
Due No Later than April 12th!
It's that time again! Stop by the STAR program table to be sure you are up-to-date with your STAR payments! Make your payments via check or debit/ credit card
(in person payment only, plus processing charges).
Quarterly ($450 -1st child, $350 ea. add'l child)
Any questions, please contact swstarprogram@gmail.com.
Attention Kindergarten Parents:
Kindergarten Graduation is right around the corner (Monday, June 17, 2013). We will have a BRIEF meeting after school on
Monday April 22, 2013. ALL parents are welcome. We will be discussing the different committees and their duties. Please join us and sign up.


Date: April 22, 2013


Time: 4:00-4:45


Location: Room 116 (Ms. Wardanian's Room)


**lf you are unable to attend Monday's meeting but are still
interested in volunteering your services in preparation for
kindergarten graduation, please send your email address to your
child's teacher and the information will be sent to you.


Thank you,


The Kindergarten Team



CPS Calendar
There are a number of key dates on our calendar for the rest of this calendar year that you should know about:


April 12 Half Day of Student Attendance - School Improvement Day

April 17 No School - Report Card Pickup

May 08 Half Day of Student Attendance - School Improvement Day

May 27 No School - Memorial Day

June 24 Last Day of School
End of Fourth Quarter

The Hunt is on!
On April 1, 2013 the Federal Reserve Bank launched its first Money Smart Hunt.
What is the Money Smart Hunt?
Money Smart Hunt is a FREE, nationwide, photojournalistic, scavenger hunt promoting financial literacy! Money Smart Hunt begins Monday, April 1st at 12:01am CST and runs through Sunday, April 27th at 11:59pm CST, during which time participants can join the hunt by downloading the "Scavenger Hunt with Friends" mobile app and uploading creative photos from the list of items. Money Smart Hunt is presented by The Federal Reserve Bank of Chicago. We are ready to see your creativity as you show off how financially savvy you are! For more information and official rules please visit www.moneysmartweek.org/hunt.
What is Scavenger Hunt with Friends?
Scavenger Hunt with Friends is a photo-based scavenger hunt mobile application for Android and iPhone users. For "how to" information and mobile application terms visit http://scavengerhuntwithfriends.com
Prizes:
The Grand Prize winners (3) will receive a $600 Apple gift card
The Second Prize winners (5) will receive a $100 Visa gift card
The Third Prize winners (5) will receive a $50 Visa gift card
If there is a tie, winner will be determined by who has entered the most creative pictures, so have fun with it!
Join the Money Smart Hunt presented by the Federal Reserve Bank of Chicago now!

In March and April, students will have a chance to perform for each other during their music classes. This is a great opportunity for piano students to play their songs on the grand piano, and for violin, guitar, trombone, voice or any other performers to try out what they have been working on in their private music lessons.
Dates and details are on the letters home. See the links below:



To see pictures of last year's March Performance

Days

, go to the Skinner West Music Page:


Get a keepsake of your second and third grade singer's Primary Chorus experience!

CNA

has made a professional

video

recording of the wonderful December 12, 2012 performance, complete with close-ups of individuals, whole group views, and excellent sound quality. The DVDs are $10 each. You can pay cash, or make a check out to Skinner West and write "Primary DVD" on the memo line. Please have the payment in an envelope or ziplock bag with the student's name and room number on it. DVDs may be purchased by students from Ms. Maatouk during Music class, or after school when Ms. Maatouk is available. Send in your orders soon!
Have you submitted your $25?


In January, our Local School Council approved to adopt the Achieve 3000 reading program for 18 months by picking up a portion of the cost and having parents pay a portion. As a result, we are asking parents to pay $25.00 for access to the program from February to August. We will include the cost for next year's access within the 2013-2014 school fees.
Click here
to view the parent letter detailing the benefits of Achieve 3000, how you can submit payment for the program, and what our next steps are.
One of our Skinner Superstar Teachers, Joy Westendorf, has entered the AXE Space Academy for a chance to go to space!
Ms. Westendorf teaches PE at Skinner West Elementary and is a terrific teacher.
The AXE Space Academy will pick two (2) people based on the number of votes they receive. Help one of our very own Skinner Superstar Teachers by voting now:

Voting closes
Sunday, April 27, 2013
and you can only vote once.
Thanks, West Loop Community for your help!