Weekly Update
Friday, Mar. 8
Sunday, Mar. 10
Daylight Saving Time Begins
Move Clocks Forward 1 Hour
ISAT Testing

Grades 3rd - 8th


6:30 pm
Communications Meeting
Library
Wednesday, Mar. 13
ISAT Testing

Thursday, Mar. 14
ISAT Testing
Grades 3rd - 8th

9am
Facilities Meeting


Friday, Mar. 15ISAT Testing

Grades 3rd - 8th

Pizza Day-
Support 8th Graders Field Trip to DC is changed to March 22
===================
Order you Customized School Uniform or Spirit Wear
HERE
(Discount Code
BT445 to save $9 on your order)
Neighborhood News
What's Happening in the West Loop? Visit the
==================
Did you miss last week's Week-At-A-Glance e-newsletter? Click here to catch up on a must-read!
==================
Does your Superstar have an accomplishment or honorable mention you would like to submit to the newsletter?
Reply to this email or email us at skinnerwest@gmail.com.
==================
ONGOING FUNDRAISERS
Are you supporting Skinner through these NO additional cost fundraisers?
SUPPORT OUR SCHOOL and Share this with Family and Friends!
Box Tops/ Labels for Education
Collect everyday labels from groceries to earn points and funds for our school library


e-Scrip (Dominick's & other retailers)
Visit
www.escrip.com
to designate your eScrip accounts to Mark T. Skinner. A percentage of your purchases go to the school. However, you must renew your e-Scrip
annually
. Look out for special bonus days too!
Target
1% goes to Skinner on ALL purchases made with Target Card (additional 5% all purchases for you!)
Designate Skinner Classical as your school
Mamapedia
5% of purchases go to Mark T. Skinner Classical School (Code A5BY)
=====================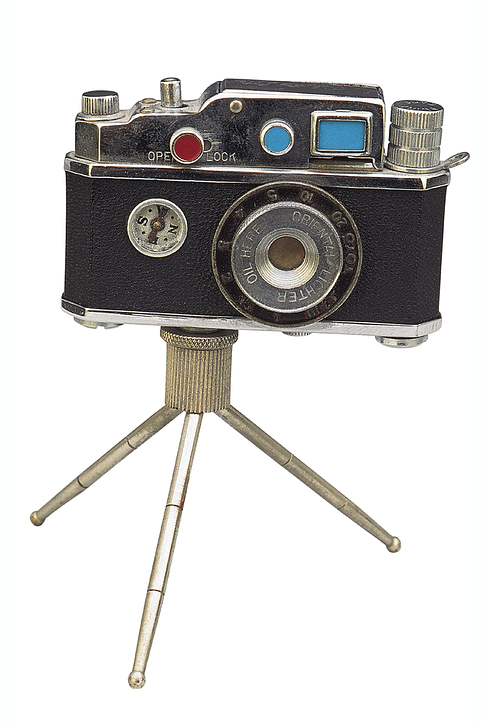 Please submit pictures from any Skinner West events (concerts, parties, presentations etc) to skinnerwest@gmail.com.
We prefer .jpg or .gif files of up to 350kb.
We also have a Skinner West Shutterfly Account.
New Articles:
Repeat Articles and Updates
Update on ISAT Testing Week, Substitute Teachers,
and Ancillary Classes
ISAT Testing, for grades 3rd-8th, began on Tuesday, March 5, 2013. This is the second week of testing.
Click here to view the schedule for testing.
You may have noticed periodic cancellations of some of our ancillary classes. Here's why:
During the ISAT testing period (through March 14th), specials may be cancelled on occasion, as we need to access all the necessary resources to proctor the ISAT tests. At least 2 proctors are required for each class.

During testing , ancillary classes will resume at 11:00 for the rest of the day.

In the cases where a teacher is absent, the CPS substitute teacher pool is contacted, so that a substitute is asked to be sent to Skinner in the morning.

There is a citywide shortage of approved CPS substitute teachers. In most cases, we receive enough coverage. In cases where we have multiple teachers absent, we may have a shortage.

In order to insure each class is managed by a CPS teacher, we often are asking our ancillary teachers (language, library, PE, art, music) to step up and manage the classroom. Teachers typically have lesson plans in place.
We feel that the value of having this plan in place is important for our Superstars to stay on track with their core curriculum. As a result, the ancillary class may be cancelled on occasion.
Thanks for your understanding and patience as we continue to research other CPS -approved options.
In preparation for ISAT tests
parents should
:
Have your child get a good night's rest
Have your child eat breakfast on the mornings of testing, and arrive to school on and make up any test sessions missed during the make-up testing scheduled time

time. Students who are tardy will work in the library until the test session is over,

Please bring 2-3 #2 pencils for testing dates

Let your child know that you have confidence in his/her ability to do his/her best

Students in grades 4-8 should bring their calculators for use during testing

Be proactive, contact school officials if they have questions concerning tests results (U.S. Department of Education, 1993).
Students are encouraged to:
wear comfortable clothes during the exam and maintain a comfortable and relaxed body posture during the test.

be aware of time allotted for the test, read directions carefully, and for time management purposes leave questions blank that they are not sure of and attempt to answer them later.

not compare themselves to other students while taking the test.

take deep breaths and attempt to regain composure when anxiety levels are high or when negative thoughts are present.
A couple links to check out for further information:
http://www.teachercreated.com/blog/tag/test-anxiety/
http://kidshealth.org/teen/school_jobs/school/test_anxiety.html
http://www.helium.com/items/1850797-how-to-overcome-test-anxiety
Have you submitted your $25?


In January, our Local School Council approved to adopt the Achieve 3000 reading program for 18 months by picking up a portion of the cost and having parents pay a portion. As a result, we are asking parents to pay $25.00 for access to the program from February to August. We will include the cost for next year's access within the 2013-2014 school fees.
Click here
to view the parent letter detailing the benefits of Achieve 3000, how you can submit payment for the program, and what our next steps are.
Help Our 8TH graders get off to Washington, D.C.
by buying pizza
Pizza Day
Mark T. Skinner
is Friday, March 22nd!
Pre-ordering by Wednesday, March 20th, is required.

There will be NO Thursday or same-day pre-orders for this Pizza Day!
One pizza slice and a drink is $3.00.
We will have 2 slices of pizza and a drink for $5.00.
YOUR OPINION COUNTS!
Skinner West Classical, Fine Arts and Technology School Survey
Skinner West Families! We need your opinion to insure we are meeting the needs of our Superstars. Each family (one per family please!) can take this survey in one of two ways:
OR complete and return the written survey to your homeroom teacher (PLEASE PRINT CLEARLY)
OUR GOAL IS 100% PARTICIPATION!


The survey closes on Friday, March 15th.
Dear Parents, Guardians, Staff, and Community Members,
Chicago Public Schools wants to hear from you.
We are developing an Educational Facilities Master Plan, which will reflect a 10-year vision for educational facilities across Chicago. Your input is essential as we consider this important topic.


That's why we've launched My CPS Vision (myvision.cps.edu): a website where you can share your vision, ideas, and priorities for schools in your community.
Click here to visit My CPS Vision and share your ideas for Chicago Public Schools.
Thank you for sharing your voice and your ideas.

In March and April, students will have a chance to perform for each other during their music classes. This is a great opportunity for piano students to play their songs on the grand piano, and for violin, guitar, trombone, voice or any other performers to try out what they have been working on in their private music lessons.
Dates and details are on the letters home. See the links below:


Kindergarten and First Grade Letter

To see pictures of last year's March Performance

Days

, go to the Skinner West Music Page:


Save the Date!


Gallery 111's No Art Left Behind

Saturday, May 18, 2013 7-10pm

Joffrey Ballet at Joffrey Tower - 10 E. Randolph


Join us for a fun-filled evening to raise money for art & cultural

programming at Skinner West School. Enjoy food, drinks, and a silent

auction!


If you are interested in donating to the silent auction, please

services, unique experiences, etc. are always appreciated!
One of our Skinner Superstar Teachers, Joy Westendorf, has entered the AXE Space Academy for a chance to go to space!
Ms. Westendorf teaches PE at Skinner West Elementary and is a terrific teacher.
The AXE Space Academy will pick two (2) people based on the number of votes they receive. Help one of our very own Skinner Superstar Teachers by voting now:

Voting closes
Sunday, April 27, 2013
and you can only vote once.
Thanks, West Loop Community for your help!
Congratulations to Tadzio (Whitney Young Aquatics) who came in first place for 50 Backstroke
at the 2013 Illinois Short Course Regional Championship
s.
He also placed 2nd for 100 Backstroke & 4th for 200 Backstroke. Tadzio qualified for State Championships this weekend & Skinner wishes him the best of luck!

The eScrip program is a fundraising program that allows participating merchants to contribute a percentage of your grocery loyalty cards, credit card, and debit/ATM card purchases to the school or organization of your choice.
Forms will be sent home this week need to be filled out and returned to the main office as soon as possible for Skinner to earn FREE $$$$$.
There is NO cost for this program.
You simply register your existing grocery loyalty cards, VISA, MasterCard, American Express, Discover, diners Club, debit/ATM cards and merchant cards such as OfficeMax and use them everytime you shop. These merchants have agreed to
put aside a percentage of your expenditures and send it automatically to Skinner.
Parents, as you start planning your 2013-2014 calendar, please keep in mind some of the major changes made to Chicago Public Schools' new single-track school calendar. Some of the changes include:
The first day of school is now Monday, August 26, 2013.
The Thanksgiving holiday now starts on a Wednesday. It begins Wednesday, November 27, 2013.
Spring Break is April 14-18, 2014.
The last day of school is Tuesday, June 10, 2014.
Click here to view the full 2013-2014 calendar.
Return to top
Parents, in case you need to know...


Our daily Main Office Hours are: 8:15 A.M. - 4:00 P.M.
If your child is in the STAR Program, and you need to reach the office (ONLY FOR EMERGENCY PURPOSES), you should call the main number at
773-534-7790
and when prompted, enter the 5-digit extension of 61159. This is the security desk. Please note, if you do not receive an answer, try calling back because the security personnel may have stepped away. Please do not leave messages. Try calling back until someone answers.
FOR EMERGENCY PURPOSES ONLY, if you need to reach someone after 6:30 P.M., you should call Chicago Public Schools at
773-553-1000
.
Thank You
Volunteer Spot
VOLUNTEER SPOT
Have an hour or two to help out at your child's school?
Look below for ways to volunteer and check back weekly in the Volunteer Spot for new opportunities to get involved.
Every Day
Volunteers are always needed and welcomed!

Skinner West is in need of parent volunteers to assist with lunch and recess supervision during all lunch periods. No need to schedule ahead of time.

Please check in with the security desk for instructions upon arrival.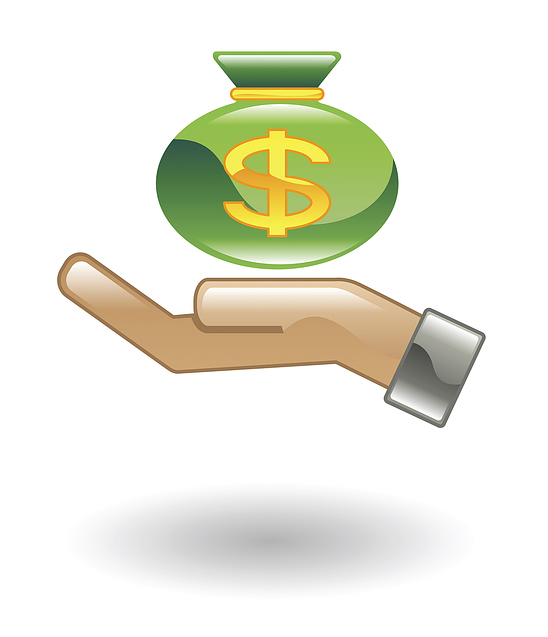 Money Smart Kid Essay Contest


The Federal Reserve Bank of Chicago is again sponsoring the Money Smart Kid Essay Contest, which allows 5th-8th graders the opportunities to win a $5,000 scholarship. Click
here
for the flyer to learn more about the Money Smart Kid Essay Contest and for an application. All essays and applications must be submitted to the Federal Reserve Bank by
March 21, 2013

.
In addition to the flyer and application, for more information go to :
http://www.chicagofed.org/webpages/education/msw/competition_resources.cfm
This year's essay question is: What is the difference between an investment and an expense? What would be a good investment in your community and why? Please discuss who would benefit from this investment.
Lost and Found
Parents and Students: Please stop by the cafeteria to view all the recovered items from this school year. The bin of lost and found
items is overflowing! Items that are not retrieved will be donated.