Weekly Update
Monday, August 19- Friday August 23

Staff Only Days


Monday, August 19



Star Program Registration

4:00-6:00pm

Tuesday, August 20

Star Program Registration
4:00-6:00pm
Skinner West Vestibule
Thursday, August 22
New Parent/Student & Kindergarten Orientation
Main Building
Auditorium
Monday, August 26
First Day of School
8:45am - 3:45pm


Star Program After School Program Kickoff
3:45 -6:30pm
Monday, September 3
Labor Day
School Closed - No Classes
Neighborhood News


What's Happening in the West Loop? Visit the

==================
Did you miss last week's Week-At-A-Glance e-newsletter? Click here to catch up on a must-read!
==================
Does your Superstar have an accomplishment or honorable mention you would like to submit to the newsletter?
Reply to this email or email us at skinnerwest@gmail.com.
==================
ONGOING FUNDRAISERS
Are you supporting Skinner through these NO additional cost fundraisers?
SUPPORT OUR SCHOOL and Share this with Family and Friends!
Box Tops/ Labels for Education
Collect everyday labels from groceries to earn points and funds for our school library


e-Scrip (Dominick's & other retailers)
Visit
www.escrip.com
to designate your eScrip accounts to Mark T. Skinner. A percentage of your purchases go to the school. However, you must renew your e-Scrip
annually
. Look out for special bonus days too!
Target
1% goes to Skinner on ALL purchases made with Target Card (additional 5% all purchases for you!)
Designate Skinner Classical as your school
Mamapedia
5% of purchases go to Mark T. Skinner Classical School (Code A5BY)
=====================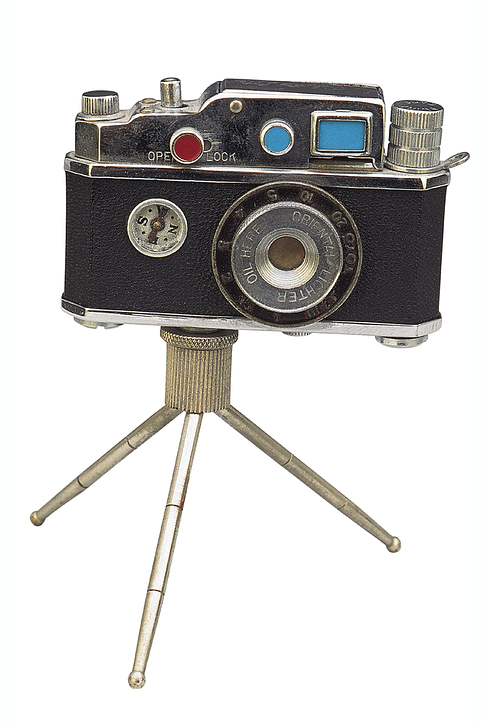 Please submit pictures from any Skinner West events (concerts, parties, presentations etc) to skinnerwest@gmail.com.
We prefer .jpg or .gif files of up to 350kb.
Click on the link to advance to the article you wish to read!
New Articles:
Repeat News Articles and Updates:
Dear Skinner Parents,
As August quickly slips away, we know your thoughts are turning to preparing your child for another school year.


The thought of going back to school elicits different reactions from different students. No matter how he or she feels about going back to school, its that time again and we're excited about the prospect of kicking off the new school year. We're prepared and excited to take your child to the next level of academic accomplishments and social / emotional growth and well-being.Our teachers are ready to teach, dedicated to the children and committed to creating a learning environment which fosters creativity, intellectual curiosity, high expectations, rigor, sensitivity, respect, cooperation and support.
It is our vision to be the premier school in the city of Chicago for educating Classical, neighborhood/magnet and special needs students and to serve as a model for all such schools. We are extremely pleased that Skinner West continues to be one of the top ten schools in the entire state of Illinois. And we could not do it without parents that are committed to being involved.
We appreciate the many ways that our parents support their child's education through monitoring classroom activities, assignments and projects, keeping abreast of grades via the CPS IMPACT system, involvement on committees, volunteering for school activities, attendance at school events and providing generous support for all of our fundraising activities. We want to encourage you to play an active role in whatever school activities your schedule will allow. Your participation and support will add to the enthusiastic and caring spirit which makes Skinner such a unique and special school
We look forward to another fantastic year of growth and achievement for all of our Superstars!
Sincerely,
Deborah M. Clark
Principal
Don't Forget the
NEW First Day of School
and the
NEW School Hours for 2013 - 2014
The first day of school for all CPS students is Monday,

The start date of August 26 marks two significant changes for CPS - the creation of a unified school calendar and the decision to begin school before Labor Day. The shift from a two-track system to a single calendar will allow all CPS students to start school together on Monday, August 26. All students will also have the same end date and days off, which will simplify planning for CPS families.


In addition, CPS has changed the school hours at Skinner West for the 2013-2014 academic year. The new school hours will be
8:45am to 3:45pm.
Skinner West School
Neighborhood Program Registration Now Open
Skinner West is currently accepting registration for the Program Grades K-4 Neighborhood Program Monday to Friday from 10:00 A.M. - 2:00 P.M. Please bring the following items for registration:
Original Birth Certificate

3 Proofs of Residency (Valid Driver's License, State I.D., Copy of Housing Lease, Current Utility Bill, Voter's Registration Card, Library Card, Health Insurance Card, etc.)

Current Medical/Shot Record

Current Dental Exam/Vision Exam for students entering Kindergarten

Obtain a transfer from current school (If the current school does not release your child, we cannot register him/her into Skinner School
Please save the date: An orientation for Kindergarten students and new students at Skinner West is being scheduled on August 22nd from
4:00 - 6:00pm
at Skinner West in the auditorium. Don't miss this opportunity to:
The orientation is sponsored by the Skinner West Forum PTO.
FY 2013-14 Application for School Bus Service
Have you submitted your application for
bus service for the next school year? Any child needing bus transportation from CPS must complete an Application for School Bus Service.
If your student is eligible, the school can provide you with the appropriate transportation application form that needs to be filled out and signed by the parent/guardian, and then signed by the principal.
Do not send or fax any forms directly to Bureau of Student Transportation. Completed forms must be returned to the school office. The school will send in the form to CPS for processing. If you have questions about your student's eligibility for transportation, please contact the school office for additional information concerning bus service. All student transportation eligibility standards, forms, policies and procedures are available at the school office, on the Skinner West web site or on the CPS web site at this link.
Forms received by schools after the June 7, 2013 deadline may still be forwarded by the school to the Bureau of Student Transportation however, they do not guarantee the requests will be processed and approved changes made by the 1st day of the school year.
Please know that there may be a few busing hiccups during the first week of school. By the second week of school most of the busing irregularities are usually sorted out.

Skinner West uses two bus companies:
Jewels Bus Company
@
773-291-9900
Press 1 for Dispatch

The students in the special education classes use the:
Falcon Transportation Company
@
If you have not received a post card with your child's busing information, you may contact the bus companies directly to find out your child's bus route and pick up and drop-off times.

Buses should arrive at school between 8:00 a.m. till 8:45a.m. and leave school grounds at 4:00 p.m.
Your child's bus driver will need to tell you the bus drop-off time. If there is an emergency or other situation and your child will not ride the school bus in the afternoon, you must send/fax a note to the office before 12:00 noon. Telephone requests to keep your child off the afternoon bus will not be accepted. For the safety of all our students, no adult, even a parent, is allowed to remove a child from the bus line outside, or from the school bus, while on Skinner West property.
If your child will be picked up by a private busing company supply your child's teacher with the busing company's name, contact information and phone number.

Appropriate behavior is also critical to bus service.
Children who are discipline problems on the bus can lose bus privileges. Children must remain in their seat at all times and be respectful of each other and the driver. No food, drink, video games, balls, etc. are allowed.
Student transportation policies can be found at this link.
Minimum Health Requirements
If your child is entering preschool or kindergarten up to age 6 (physical exam and lead screen), entering the State of Illinois for the first time at any grade level or entering kindergarten, 6th grade, or 9th grade (ages 5, 11, and 15 for ungraded programs) you must submit proof of immunizations and health exams to Skinner West before October 15th. For assistance, contact Skinner West or call (773) 553-2242 to speak with one of the district office CPS support staff. All necessary documentation, including the immunization requirements and copies of the health requirement forms are available on the CPS website. Information regarding the dental and vision exam requirements are also available online at the attached links. For more information, contact CPS Coordinated School Health at (773) 553-1830.
New Rule for School!
All 6th through 12th grade students will be required to show proof of receiving one dose of Tdap (Whopping Cough vaccine) by October 15, 2013


In addition, ALL students must turn in the Student Medical Information Form to their schools at the beginning of the year. Please see below for a copy of this form as well as the minimum health requirements:
2013-2014 Minimum Health Requirements for Chicago Public Schools
Student Medical Information Form | Spanish: This form is necessary to help identify students with chronic health conditions
School Supply Lists
Its back to school shopping time!!!! Attached is a list of the school supplies being requested for each grade.
Please remember to get supplies from your child's supply list for his grade AND the ancillary supply list AND the art supply list. The Algebra list is only for those students taking the algebra class. These supplies should be given to your child's teacher during the first week of school.
For the "Ancillary Supplies" , "Art Supplies" and "Algebra Supplies" please put the requested supplies in a bag labeled with your child's name, teacher, and/or room number and a tag stating that they are "Ancillary Supplies"
, "Art Supplies" or "Algebra Supplies". These supplies should

be dropped it off at the library.
Did you order Schoolkitz school supply kits from the PTO last year? If so, they will be delivered to your child's classroom and will be available for the students on the first day of school.
If additional, supplies are on the school supply list for your child's classrooms above, outside of what they receive in their school supply box, please submit the additional supplies to your child's teacher during the first week of school. Questions regarding the school supply kits can be directed to Stephanie Majca at
s_majca@hotmail.com
.
Uniforms
Information concerning the Physical Education (PE or Gym) class schedules will be available soon in the school newsletter and on the Skinner website.
PE Uniforms are MANDATORY for all students. Students in grades K-5 must wear their PE uniform to school on their designated PE day(s). Upper grade students (grades 6-8) are allowed to change into their PE uniforms in the first 5 minutes of their PE class time, but have to change back into their clothes on their own time.
To order Skinner PE Uniforms for this year- or additional Skinner apparel- go to www.mylocker.net. All orders must be placed on the website. Enter Skinner West Classical, Illinois in the school name section and the Skinner West logo will be displayed. Clothing purchased with our logo is acceptable for PE class. You can also go to the "Select Activity" drop down menu and select the "Phys. Ed" option. PE Uniforms need to be in Skinner school colors, either all purple or purple/gold, or they can be CPS uniform colors of navy blue and white. Enter code BT445 at checkout to receive a $9 discount.
Although it is encouraged to purchase uniforms via mylocker.net, parents may send their kids to school on PE days in clothes purchased from outside vendors--as long as the colors are in accordance with CPS policy and are the purple/gold school colors or navy blue/white CPS colors. Any Skinner PE clothing purchased in previous years also is acceptable.
Finally, all students must have appropriate footwear to participate in PE classes. They must have gym shoes. Boots, flats, sandals, flip flops, dress shoes, high heels, and crocs are considered inappropriate in a movement setting. If a student does not have appropriate footwear ready when they come to the gym for class, they will not be able to participate for that period.
The goal is to have all Skinner students in their PE Uniforms by the second week of school. If you have any questions about the PE Uniform, the flyer, or the school policy, please contact your child's PE teacher: Mr. Johnson (K, 1, 5-8th grades) at rdjohn3@gmail.com or Ms. Westendorf (K, 1,2-4) at joywesty@hotmail.com.
who your child's teacher is or where their classroom will be? We are currently, in the process of finalizing the teacher assignments for the school year.

Room Parents Needed for the
2013-14 School Year
Thank you so much to everyone who volunteered to be a Room Parent during the last school year. We appreciate all of the parents who volunteered to fill this key communication role. In order to continue this valuable resource for our parents, we need volunteers for each classroom from K to 8th grade.
In addition, we also need volunteers to help in the following ancillary classes: library, art, science and foreign language.
Although the room parent's primary responsibilities are determined in consultation with each teacher, below are general guidelines for the role:
Complete an email & phone contact list for your classroom; help ensure that all parents have the opportunity to sign up for & receive the official Skinner West email blasts;

Coordinate at least two "Meet & Greet" for classroom parents;

Serve as a resource for classroom parents/act as a liaison between the classroom teacher & parents;

Reach out to new classroom families & include them on email communications;

Solicit volunteers & donations for classroom activities as requested by the teacher;

Answer school-related questions for classroom parents; and

Communicate pertinent school/classroom news & volunteer opportunities to parents.
Please complete this survey to apply.
We also need a Room Parent Coordinator for the 2013-2014 next school year! We have created a great template for our room parent program & need your help to take it to the next level.
Room parent assignments will be announced in the fall. Once we have rosters for the classrooms, and have filled in the names of the volunteers we get in this round, we will be back in touch with everyone to schedule our room parent training.
CPS Reduces Number of District Required Student Tests as Part of New, Streamlined Assessment Policy
Guided by the input of parents, teachers, students and principals, Chicago Public School (CPS) Chief Executive Officer (CEO) Barbara Byrd-Bennett announced on August 7th the elimination of 15 District-mandated tests including elimination of fall standardized testing for all CPS grades as part of the District's new, streamlined assessment policy. This school year, CPS will require 10 District-mandated standardized tests across all grades, a decrease from 25 District-mandated standardized tests last school year. The new policy will provide school leaders and teachers with more autonomy in establishing assessments that help teachers develop instructional plans and align assessments with Common Core State Standards (CCSS) to increase student learning time. Additional information about the new policy can be found at this link.
The Star Extended Day program is planning a school year of fun again this program year!! The program will provide after-school care at Skinner West for your child from 3:45 until 6:30 each school day. The program is run and staffed by Skinner teachers and staff. The program dates will match the school calendar dates. Classes will include homework/tutoring, physical activities, computer lab, music, games, art activities and more!
Additional programs such as ARCC Ballet, Music House, Mad Science and IMSA will be offered for an additional fee to the service providers. CPS sports programs will continue at no charge throughout the school year. Students may enroll in the STAR Program and participate in these additional programs.
Don't miss the opportunity to sign your child up for the program.
The Star program registration dates are August 19th and 20th from
4:00-6:00 p.m.
If you pay for the program using PayPal please print a receipt and bring a copy to the school on the first day. You may also fax a copy of the receipt to 773-534-7879. Additional registration information, forms and payment information are available on the
Skinner West web site at this link
. Additional questions regarding the program may be directed to
swstarprogram@gmail.com
.

Congratulations to our 8th Grade Graduates for Being Accepted To the Following Schools:

Brother Rice High School
Chicago High School for the Arts
Christ the King Jesuit College Preparatory Academy
Gwendolyn Brooks College Preparatory Academy
Homewood Flossmoor High School
Intrinsic High School
Jones College Preparatory High School
Lane Technical High School
Lincoln Park High School
Ogden International High School
Providence St. Mel School
South Shore International College Preparatory
St. Ignatius College Prep High School
Urban Prep Academy
Walter Payton College Preparatory High School
Mother McAuley Liberal Arts High School
Westinghouse College Preparatory High School
Whitney Young Magnet High School



Alumni Newsletter List
Congratulations to all the Alumni that have graduated and moved on to make their mark in the world and to all the parents that worked so hard to get them to this stage in their life. We have loved having you in the Skinner West Family. Please don't forget us and remember to send us updates about exciting things happening in your life. We would love to highlight your successes in the Skinner West newsletter. If you would like to stop receiving our newsletter on a weekly basis please email
skinnerwest@gmail.com
and let us know so that we can move you to our Alumni List. The alumni on the Alumni List will receive concessional alumni specific newsletters to keep you updated on whats happening at the school.
YOU can help Our School Earn
FREE Gift Cards from Target
by Simply Voting on Facebook
Once a Week, Every Week, for Four Weeks
Starting 8/14/2013! No Cost to You!
Did you know that the school can earn up to $10,000 to use in Target GiftCards® for books, field trips, programs and anything else we need. It's part of the Give With Target® campaign. Every 25 votes the school gets earns a $25 Target GiftCard.
All we need to do is vote for our school each week for four weeks at Target's Facebook page starting August 14th to September 21st.

Please vote early!!! Last year the app was so popular, Facebook users allotted the total $2.5 million donation to schools two weeks earlier than anticipated. Overall, more than 3 million votes were cast for more than 30,000 schools through the app.
In addition to the donations generated by the app, 100 more in-need schools received $25,000 grants as part of the campaign, adding another $2.5 million for schools to the pot.
https://apps.facebook.com/givewithtarget/?fb_source=search&ref=br_tf
It's Easy and Takes only 1 minute!
Click on the link above
Search for Skinner West in Chicago, IL
Click on the "Vote" Button
Watch our Votes Grow!
Repeat these steps every week (weekly voting ends each Saturday at midnight). If you voted already this week, be sure to vote after Saturday again!
Spread the news to all your friends and family, so we can earn the maximum $10,000
Any questions, please email skinnerwest@gmail.com
Box Tops Summer Challenge
Keep Saving Through the Summer! Children who turn in box tops the first week of school will have a chance to win a sweet-smelling prize!
Collect Box Tops on participating products and TAPE them to the attached collection sheets. Turn your completed sheets in during the first week of school. Put spare Box Tops and any Bonus Box Tops in a Box Tops Baggie. Label your ziploc with your name and room number when you return to school.
If you meet the challenge and fill all three sheets you will earn a sweet smelling prize!
This is a challenge! Don't fret if you don't finish... the sheets you do will count for the fall contest!! Ask your relatives and friends to help too! Please remember if you want your Box Tops to count:
No expired Box Tops
No Campbell's Soup Labels for Education or Bonus Box Tops (put those in a separate baggie)
At least one expiration date must be visible.
Starting August 14th* through September 10th* shop at any Safeway Family of Stores, purchase the specially marked products and
Mark T Skinner School 500013798
will earn 10%. Pretty awesome - and easy! Check out this video:
Your School Gets 10% Back - Safeway Family of Stores
Don't miss this opportunity to earn thousands of dollars. What To Do:
On your next visit to the store after

September 10th:

Keep your receipt and turn it in to our School/Group before October 4th!
Over $24 Million has been donated to groups just like ours! Our name could be here next year:
Monarch Community School - $12,110

Theodore Roosevelt Senior HS - $10,982

Band Boosters of Santa Cruz HS - $10,261
*dates & information are subject to change
Help Wanted!
Join the Skinner

Communications Team

for a Gratifying & Fun Volunteer Experience
As users of the Skinner newsletter and the www.SkinnerSuperstars.org website, you have told us how important and valuable communication is to you and your family. We've heard your voice and want to continue to deliver the information you need and want, but we need your help in order to continue to do so!
The Communications team is looking for the following volunteers, serving in part time, rotating roles on a periodic basis TBD:
1) Newsletter writers - part time, rotating role - draft articles, interact with audience who submits articles, and design newsletters for Thursday deadline; attend meetings once a month
2) Website administrators - part time, rotating role- insure newsletter content is aligned with website content; work with the website provider to provide instructions, proofread; work with committees and page owners to update website; choose your own weekly schedule; attend meetings once a month
3) Social Media administrator(s) - manage Facebook, Linked In postings; attend meetings once a month.
4) Room Parent Coordinator - manage the room parent program and attend meetings once a month.
We also are seeking general volunteers to attend meetings and offer ideas.
Qualifications for all positions:
Benefits:
Giving back time to the school towards a meaningful, tangible initiative
Great opportunity to meet friends, parents, staff, and learn more about the school
Especially a great fit for those who want to volunteer somehow, but work full time and can't come to the school to volunteer in person
Interested or have a question? Please contact
Linda King at skinnerwest@gmail.com.