Weekly Update 
Friday, August 23 
Preschool Orientation
Branch Building 
225 S. Aberdeen:
PK 3 Years at 10:00am
in Room 403; 
PK 4 Years at 10:30am
in Room 402 


Monday, August 26
First Day of School 
8:45am - 3:45pm


Star Program After School Program Kickoff 
3:45 -6:30pm
Monday, September 3
Labor Day 
School Closed - No Classes  
Neighborhood News


What's Happening in the West Loop?  Visit the 

==================
Did you miss last week's Week-At-A-Glance e-newsletter? Click here to catch up on a must-read!
==================
Does your Superstar have an accomplishment or honorable mention you would like to submit to the newsletter?  
Reply to this email or email us at skinnerwest@gmail.com.
================== 
 ONGOING FUNDRAISERS
Are you supporting Skinner through these NO additional cost fundraisers?
SUPPORT OUR SCHOOL and Share this with Family and Friends! 
Box Tops/ Labels for Education
Collect everyday labels from groceries to earn points and funds for our school library


e-Scrip (Dominick's & other retailers)
Visit
www.escrip.com
to designate your eScrip accounts to Mark T. Skinner. A percentage of your purchases go to the school. However, you must renew your e-Scrip
annually
. Look out for special bonus days too!
Target
1% goes to Skinner on ALL purchases made with Target Card (additional 5% all purchases for you!)
Designate Skinner Classical as your school
Mamapedia
5% of purchases go to Mark T. Skinner Classical School (Code A5BY)
=====================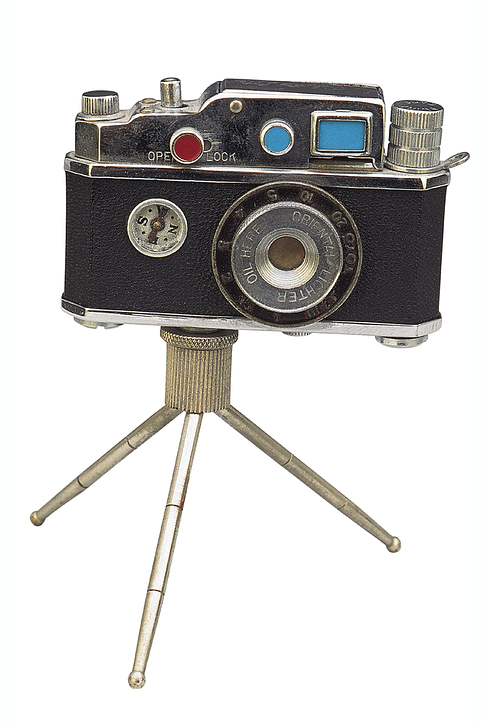 Please submit pictures from any Skinner West events (concerts, parties, presentations etc) to skinnerwest@gmail.com.
 We prefer .jpg or .gif files of up to 350kb. 
Click on the link to advance to the article you wish to read!
Repeat News Articles and Updates:  
Welcome Back  
Teachers,Parents,Staff and Students!!! 
Welcome back to school everyone! Our teachers and staff are excited about the new school year and have been busy working to
prepare the class curriculum and set up the classrooms for our students.  All of their dedication and hard work will
make the launch of the school year a success. 
Please remember the first day of school is Monday, August 26
th
.
School begins at 8:45 a.m.
 This year at Skinner West we continue the work of aligning what and how we teach with the Common Core State Standards -
more rigorous curriculum guidelines for what students need to be prepared for college and career.

All students will have 45 minutes each day of either art, technology, library, gym, music, and or foreign language. All students will also have a 45 minute lunch/recess period. In addition, we are pleased that the Skinner West after school Star Program is in operation for the third year and provides quality after school programming until 6:30pm. 

We are looking forward to increased parental participation here at the school. In addition,  we are excited about our plans for enhancing communication with parents.  We hope to formally kick off our room parent program by hosting a room parent training session in the next few weeks.  In addition, I hope to host a Principal's Coffee Talk this school year - the first one being this October.

I am looking forward to another wonderful and successful school year with you and our Superstars ! 
Sincerely,
Deborah M. Clark 
Principal
Don't forget that the Skinner West Preschool Orientation is
this Friday, Aug. 23rd,
in the preschool classrooms at the Little Skinner (Branch Building) located at 225 S. Aberdeen. 
Parents of Pre-k (3 year olds) will meet at

10:00

in Mrs. Haddad's class, room 403.
Parents of Pre-k  (4 year olds) will meet at

10:30

in Mrs. Rauch's class, room 402.  
Parents are encouraged to bring the Pre-k students with them to the orientation to meet the staff and to become familiar with their new classroom.  Teachers will discuss the day to day classroom procedures and parents will get a chance to complete and submit all necessary paperwork.  
 Don't Forget the
NEW First Day of School
and the
NEW School Hours for 2013 - 2014
Parents not that you will forget, but the first day of school for all CPS students is Monday, August 26th.  PS:  Try not and look too excited as you're sending them back to school.
The new school hours will be
  8:45am to 3:45pm.
Changes to the School Bus Service 
Thank you to all the parents that contacted
Skinnerwest@gmail.com
to let us know that the school bus companies have changed.  According to the CPS
Bureau of Transportation
, Skinner West has two
NEW
bus companies this year:
Latino Express Bus Company 
@

The students in the special education classes use the:  
Illinois Central School Bus Company
@
If you have not received a post card with your child's busing information, you may contact the bus companies directly to find out your child's bus route and pick up and drop-off times.   
Please know that there may be a few busing hiccups during the first week of school.  By the second week of school most of the busing irregularities are usually sorted out.  
Buses should arrive at school between 8:00 a.m. till 8:45a.m. and leave school grounds at 4:00 p.m.  Your child's bus driver will need to tell you the bus drop-off time.  If there is an emergency or other situation and your child will not ride the school bus in the afternoon, you must send/fax a note to the office before 12:00 noon. Telephone requests to keep your child off the afternoon bus will not be accepted. For the safety of all our students, no adult, even a parent, is allowed to remove a child from the bus line outside, or from the school bus, while on Skinner West property.
If you are interested in signing up for transportation through CPS and the student is eligible, the school can provide you with the appropriate transportation application form.  
If your child will be picked up by a private busing company supply your child's teacher with the busing company's name, contact information and phone number.  If your child uses a private bus company that you like, please email the name and contact information (phone, email, address, etc.) to skinnerwest@gmail.com so that we can add it to a list of private busing companies.  This information may be helpful to other parents that are searching for a private bus company. 
Personnel Changes at Skinner West
Please remember to give the following new staff a warm Skinner West welcome when you see them:
Stacy Sobut             Kindergarten Teacher

Latasha Stone         Second Grade Teacher

Yasmin Dilal             Third Grade Teacher 
Make sure that you check out their bios posted at Skinner West on the 1st floor near the front door in the next few weeks.  In addition, we welcome student teachers from Roosevelt University. Their names and room assignments will appear next week. 
Chansorith Chau            From 3rd to 4th Grade

Julie Carlson                  From 3rd to 4th Grade  

Erica Montenegro          From 8th to 6th Grade

Halyna Sendoun             From 6th to 8th Grade   

Brandon Lomax               Technology Coordinator 
Last year we announced some of the changes in personnel that where scheduled to occur. However, this summer there were more changes than we originally anticipated. Consequently , there may be some redundancy but we would be remiss if we failed to say goodbye to everyone we lost:
Jennifer Schildmeyer      Third Grade Teacher - Moved to  

Ohio 
Natasha Byrant                 Lunchroom Manager

Connie Alford

                    Lunchroom Manager - Branch
Ariel Wilson                          Classroom Assistant   
All of them will be greatly missed!!!
This year we have had to add a number of new classrooms and have had to move some of the existing classes.  The dust is still settling but if you are not certain which class your child is assigned to please check with the school office.


Please find attached the 2013-2014 Student/Parent Handbook.  In addition, this handbook is also available online at:


Please, Please Pay the Fees! 
Various school fees are collected annually to allow us to provide a number of enrichment opportunities for students and enhance the educational programs.  Each grade has different fee and below are PDF copies of each grade level fee sheet.  Fees are paid to your child's homeroom teacher during our open house or during the first week of school.   We are in the process of updating our Paypal account so that school fees may be paid via Paypal.  We will email you via this newsletter as soon as Paypal has been updated and you can begin to pay your school fees online.  
 Kindergarten Neighborhood/Magnet Fees  
 1st Grade Neighborhood/Magnet Fees  
 2nd Grade Neighborhood/Magnet Fees  
4th - 5th Grade Classical Fees 
Here at Skinner West we realize that one of our best assets is our community of involved parents and friends that volunteer their time to help make the school a success. 
Volunteering is a great way to become part of the Skinner West family and t
here are tons of ways to get involved at the school.  We value involvement at every level and encourage you to join or  attend meetings of one of our committees:
The text books, Experiencing Chinese, will be utilized by all students in Mandarin class.  
All ancillary teachers will share the ancillary supplies that are dropped off in the library. If you have any specific items that you'd like to donate to the Mandarin Program, you can drop them off directly to the Mandarin Classroom in room 211.  The

basic supplies for Mandarin class are a plastic folder (preferably red), 2 sharpened pencils or mechanical pencils with lead and an eraser (notebooks are no longer required)

.   
The Mandarin classroom is requesting the following donations: 

- A college cube size fridge 

- A foldable small ladder 

- A couple of foldable chairs or beanbags for the kids reading corner 

- Small bottles of water, healthy snacks or fruits for the students 1st week back.

The Mandarin class needs dedicated room parents for each grade level.  Please consider volunteering to be a room parent for the Mandarin Program.

Please contact Mrs. Kong at

culturalelements@yhaoo.com

for further information.
After School Program at Skinner West
Is Back for the Fall 2013   
Mad Science is a leading science enrichment provider.  Mad Science is on a mission to spark the imagination and curiosity of children by providing them with fun, interactive and educational programs that instill a clear understanding about science and how it affects their world. 
Once again, the Mad Science of Chicago is pleased to provide programming through the Skinner West After School Program for the Fall of 2013. This program will center around "Science at Work" and will include:
Che-mystery
Discovering the mystery of chemistry!  Explore one of the most exciting  and fundamental sciences as you watch water turn into juice and liquids turn into solids.  Explore physical and chemical reactions with the Dynamic Dish.


Current Events
Take a tour on the electron freeway!  Investigate conductors, insulators, and other elements in the world of circuit electricity.  Get turned on to science and technology with the Circuit Maze.


Fun-damental Forces

What do gravity, inertia, and centripetal force have in common?  They are all part of the fun in this introduction to physics.  Feel the pull of precession with the bike wheel gyroscope, and strike the perfect balance with the Gravity Game.


Science of Magic
Learn the science behind illusions, read minds, and perform a Houdini-style escape!  Amaze and amuse friends and family with the Curious Cube.  It's not magic - it's science!


Fantastic Fliers
Fly through flight and aerodynamics basics!  Discover the four forces that affect flight.  Make and test various plane designs to see these forces in action!  Build the Sky Hawk foam plane and fling it forward!


Super Structures
Act like junior architects and engineers!  Test out shapes for strength.  See if a paper column can withstand the Column Collapser!  Construct a structure from scratch with the Bridge Basics kit.


Under Pressure
Join Bernoulli as we take an exciting look at the science behind air pressure.  Create a vortex with an Airzooka, and make pucks and balls levitate with air pressure!  Launch foam rockets with the Air Blaster.


Wacky Water
Simulate the effects of an ocean oil spill, and develop creative techniques to clean it up!  Create your own Rescue Diver while learning about water, waves and the environment.


This is an 8-week program.  Classes are on Monday at Skinner West from 3:45 - 4:45 from September 23rd to November 25th.  Cost:  $131 per student. The class is open to all K thru 6th Grade students.  Space is limited so sign up today.   Students can participate in the Mad Science program even if they are signed up for the Skinner West Star Program.  Please contact 773-227-3345 for additional information. You can register online at
www.chicago.madscience.org
.
Christine B.,
would like to invite our Skinner Superstars to a great after-school activity, just a very short walk away from campus.  Sat Nam Yoga Chicago is located at 1304 W. Washington, at Washington and Throop. 
Her son Xander (starting 5th grade this year) has been regularly attending the weekly "Big Kids Yoga" class on Wednesdays at
5:30
.   The class is open to students from ages 5-12, and there is a concurrent adult yoga class in an adjacent studio.  There are also other offerings for children and adults throughout the week. According to Christine, the teachers, staff, and various programs are simply outstanding - she highly recommends this studio to all of their friends.
Physical Education Update 
The Skinner PE department is excited to get started with the 2013-2014 school year! We will be using 
mylocker.net
 for all uniform purchases this year so purchasing "Skinner wear" will be the exact same process as last year. If you would like to take a look at our school's uniform policy, please visit   
www.skinnersuperstars.org
 and click 'school policies' under the 'parent resources' tab. From there, scroll down to the 'PE Uniform' section. 
Any questions regarding the order process, please contact Mylocker Mon-Fri from

8:30am-6:30pm EST

at 877-898-3366.
ATTENTION KINDERGARTEN PARENTS: Hold tight! We will be sending all pertinent information home to families of our new Superstars during the first week of school to better acquaint you with what will be going on in PE this year, including our uniform policy and purchasing information. In the meantime, please make sure that your child wears appropriate gym shoes to school on their PE day. Also, make sure to stay away from dresses, skirts, or any restrictive clothing until we have their PE uniforms ready to go. 
Here's to making 2013-14 the best! 
PROCEDURES AT SKINNER WEST
Students may not be dropped off before 8:00 a.m.  Based on new CPS policy, teachers won't be available to supervise students before 8:45 a.m.   
Drop - Offs 
Parents must drop their children off on the Monroe Street side of the building.  This year the Monroe Street door will be open between 8:00 - 9:00 a.m. for students to enter.  After 9:00 a.m., the Monroe Street door will be locked and students must enter the building through the main entrance and get a tardy slip. 
Please do not park or try to drop off on Adams Street in the bus drop-off zone.  We will have twenty-one CPS buses and additional private transportation vans dropping off in this area.  Please help to maintain safety and  smooth operations by adhering to the policy. 
As a reminder, students and parents should not enter classrooms or roam the hallways until 8:45am, when classes officially starts.  Please have students report directly to the cafeteria or the gymnasium.
For Kindergarten, 1st  and 2nd Grades  
Before entering the north entrance of the cafeteria, you may drop off your bookbags, coats, and other non-fragile items into the large rolling bins.  Each bin is labeled with the teacher's name.  The carts will be rolled to their respective classrooms at the start of class.
For 3rd and 4th Graders  
Third and fourth graders may drop off their backpacks along the north wall of the cafeteria (just next to the kindergarten tables).  Students will have to retrieve their belongings themselves before they go to their classrooms.  
During morning drop off, the cafeteria can get quite congested.  Please follow these simple procedures to avoid items being left behind in the cafeteria.  Also remind your children to follow these rules so they can become accustomed to the process!
Breakfast:  
If students want a free breakfast in the morning, they should go directly into the lunchroom.   If your child needs breakfast in the morning, please have them arrive at 8:30 to insure they have enough time to finish their breakfast. Breakfast starts promptly at 8:30, and students will be dismissed to their rooms at 8:45. If 5th - 8th graders are not eating breakfast, they should report directly to the gym.  
To help relieve some of the congestion in the halls we are asking parents with strollers to park them next to the security desk before going to any classroom.
Dismissal  -  Pick - Ups 
Kindergartners must be picked up from inside the gym.
First graders will be picked up from the lunchroom.
Students in 2nd - 8th grades will be dismissed outside  in front of the building on the Adams Street side.  
Students waiting to be picked up by a parent will be dismissed outside on the Adams Street side of the building supervised by Skinner Staff until 3:55 p.m.(ten minutes).  After 3:55 p.m., late pick ups will be brought inside the vestibule and parents will be charged a $10.00 late fee.  Parents MUST make arrangements to have their child picked up on time everyday.   We do not have staff to supervise late pick - ups.  We have three after school programs (STAR, Skinner Park & Union Park) which parents should look into if they need after school care or can't pick their child up on time.  
Teacher Availability 
Teachers will not have  time before school to meet with parents.  Parents must make an appointment to see the teacher.  Appointments can be made via the teacher's page on the Skinner website, calling the office or by sending a note to the teacher.
Avoid a Ticket 
Please do not block any driveways in the community area , double park or block a crosswalk while dropping off or picking up your child.  DO NOT PARK ON THE MONROE STREET SIDE DIRECTLY IN FRONT OF THE SCHOOL IN THE MORNINGS OR EVENINGS.   
In the morning the Monroe Street side is a "kiss and go (drive up- drop off and drive away)" area.  Even if you are dropping off a kindergartener, please do not park in the kiss and go area even temporarily.  Other parents need to be able to use this area to drop off their children.  Find parking in another area if you are going to exit your car for ANY period of time.   
 In the evenings, the Monroe side is used for school bus pick - up only.
DO NOT PARK ON THE ADAMS STREET SIDE DIRECTLY IN FRONT OF THE SCHOOL IN THE MORNINGS. In the mornings, the Adams side is used for school bus drop-off only.
In the evening, the Adams street side school parking zone is a "pick up and drive away" area.  Do not leave your car for extended periods of time.  Other parents need to be able to use this area to pick up their children. Please find legal parking in other areas if you are going to exit your car for extended periods of time.    
Parking Lot
Our parking lot is very small and is for staff only in the mornings. Please do not park in the staff lot or block other cars. Parents may park in the lot for pick-up after school if a space is available. 
Thank you for your cooperation in adhering to these procedures. We are looking forward to another safe and orderly school year.


Back to top
CPS Application and Fees
for Free and Reduced Price Meals     
BREAKFAST:
The school cafeteria provides free breakfast to all kids that are interested in the morning. Breakfast is served at no charge to all students, regardless of their meal status.  
LUNCH:
Your child may qualify for free or reduced-price meals.  Reduced-price lunch is $.40.  Your child will bring home the 2013-14 Free and Reduced-Price Meal Application when school starts.   If not, please get one from your child's teacher or from the office.   If you are interested in having your child sign up for school lunch and even if you are NOT interested or don't believe you will qualify to receive reduced-price school lunch, please note the following:
ALL parents are requested to complete the free or reduced lunch application and bring it back to your child's classroom teacher.

 

Even if you do not believe you qualify, please submit the application and return it to the school. 

Skinner West will receive state funding based upon the number of completed and approved applications.

Please fill out the entire application. Incomplete applications cannot be approved. Once the application is complete, return it to Skinner West.

Lunch applications will be sent home the first week of school.

 

They are not available online because the forms are numbered.

 

Consequently, hard copy forms need to be submitted.

If you are not qualified for the free and reduced lunch program after the application has been reviewed, please note the following:
a.      Print and complete the attached pre-pay lunch forms for each of your children.                      
b.      Put the completed forms along with the cash payment in a zip lock bag.
c.       Have your child check with his or her teacher about the money collection process and follow their instructions to submit payment for lunch.
d.      Nutrition Support services is committed to providing nutritious Meals at a reasonable price.  The 2013-2014 cost per day for school lunches are:
Full price elementary school lunch: $2.45
Reduced-price elementary school lunch: $0.40
Milk can be purchased for $0.35 each
e.      You can see the lunch menus at this link. 
f.        Your child can also bring their lunch to school from home.  Lunches are not stored in a refrigerated area.   Please pack the food in a way to keep it at an appropriate temperature.  In addition, please label your child's lunch bag with their name and room number.  
AFTERSCHOOL SNACKS:
If your child stays after school for one of the after school programs or activities, please consider sending them to school with an afternoon snack and something to drink.  It will help keep their energy up and fight hunger until dinnertime.  The school does not provide after-school snacks.
We are looking for parent volunteers on a daily basis between 8:00 - 9:00 AM, so that the Monroe Street entrance can be opened for easy and safe student access into the building.  Please volunteer to help us out when you can.  If you are available to assist with morning dropoff please email your name, student's name, teacher, grade, phone number and email address to 
skinnerwest@gmail.com
.
Volunteers Needed for Morning Supervision, Lunchroom and Recess Duties. Volunteer Now! 
Recent contract changes will limit the time teachers have available to assist with activities. Please assist with ANY time your can provide:
morning drop-off (8:00 - 9:00am)
morning supervision (8:00 -8:45am)
lunchroom and recess duties (11am - 1:15pm)
Provide your name, email, phone and available time/ day to skinnerwest@gmail.com if you can volunteer. We truly appreciate all our volunteers!
Skinner West School
Neighborhood Program Registration Now Open 
Skinner West is currently accepting registration for the Program Grades K-4 Neighborhood Program Monday to Friday from 10:00 A.M. - 2:00 P.M.  Please bring the following items for registration:
Original Birth Certificate

3 Proofs of Residency (Valid Driver's License, State I.D., Copy of Housing Lease, Current Utility Bill, Voter's Registration Card, Library Card, Health Insurance Card, etc.)

Current Medical/Shot Record

Current Dental Exam/Vision Exam for students entering Kindergarten

Obtain a transfer from current school (If the current school does not release your child, we cannot register him/her into Skinner School
Minimum Health Requirements
If your child is entering preschool or kindergarten up to age 6 (physical exam and lead screen), entering the State of Illinois for the first time at any grade level or entering kindergarten, 6th grade, or 9th grade (ages 5, 11, and 15 for ungraded programs) you must submit proof of immunizations and health exams to Skinner West before October 15th. For assistance, contact Skinner West or call (773) 553-2242 to speak with one of the district office CPS support staff.  All necessary documentation, including the immunization requirements and copies of the health requirement forms are available on the CPS website. Information regarding the dental and vision exam requirements are also available online at the attached links. For more information, contact CPS Coordinated School Health at (773) 553-1830.
New Rule for School!
All 6th through 12th grade students will be required to show proof of receiving one dose of Tdap (Whopping Cough vaccine) by October 15, 2013


In addition, ALL students must turn in the Student Medical Information Form to their schools at the beginning of the year.  Please see below for a copy of this form as well as the minimum health requirements:  
2013-2014 Minimum Health Requirements for Chicago Public Schools
 Student Medical Information Form | Spanish: This form is necessary to help identify students with chronic health conditions
Did you order Schoolkitz school supply kits from the PTO last year?  If so, they will be delivered to your child's classroom and will be available for the students on the first day of school. 
If additional, supplies are on the school supply list for your child's classrooms above, outside of what they receive in their school supply box, please submit the additional supplies to your child's teacher during the first week of school.  Questions regarding the school supply kits can be directed to Stephanie Majca at
s_majca@hotmail.com
.
Room Parents Needed for the
2013-14 School Year 
Thank you so much to everyone who volunteered to be a Room Parent during the last school year. We appreciate all of the parents who volunteered to fill this key communication role. In order to continue this valuable resource for our parents, we need volunteers for each classroom from K to 8th grade.
In addition, we also need volunteers to help in the following ancillary classes:  library, art, science and foreign language.   
Although the room parent's primary responsibilities are determined in consultation with each teacher, below are general guidelines for the role:
Complete an email & phone contact list for your classroom; help ensure that all parents have the opportunity to sign up for & receive the official Skinner West email blasts;

Coordinate at least two "Meet & Greet" for classroom parents;

Serve as a resource for classroom parents/act as a liaison between the classroom teacher & parents;

Reach out to new classroom families & include them on email communications;

Solicit volunteers & donations for classroom activities as requested by the teacher;

Answer school-related questions for classroom parents; and

Communicate pertinent school/classroom news & volunteer opportunities to parents.
Please complete this survey to apply. 
Room parent assignments will be announced in the fall.  Once we have rosters for the classrooms, and have filled in the names of the volunteers we get in this round, we will be back in touch with everyone to schedule our room parent training.     
Please vote TODAY to help Skinner West earn up to $10,000 to use in Target GiftCards® for books, field trips, programs and anything else we need.   It's part of the Give With Target® campaign.  Every 25 votes the school gets earns a $25 Target GiftCard.   
Please vote for our school each week for the next four weeks
Please vote early!!! Voting on Target's Facebook page is open August 14th to September 21st.  However, last year the app was so popular, Facebook users allotted the total $2.5 million donation to schools two weeks earlier than anticipated.  Once the money is gone Target will close voting. 

Overall, last year more than 3 million votes were cast for more than 30,000 schools through the app. 
In addition to the donations generated by the app, 100 more in-need schools received $25,000 grants as part of the campaign, adding another $2.5 million for schools to the pot.  
It's Easy and Takes only 1 minute!
Click on this link:

https://apps.facebook.com/givewithtarget/?fb_source=search&ref=br_tf 

Search for Skinner West in Chicago, IL
Click on the "Vote" Button
Watch our Votes Grow!
Repeat these steps every week (weekly voting ends each Saturday at midnight). If you voted already this week, be sure to vote after Saturday again!
Spread the news to all your friends and family, so we can earn the maximum $10,000.
Any questions, please email skinnerwest@gmail.com   
Box Tops Summer Challenge 
Keep Saving Through the Summer! Children who turn in box tops the first week of school will have a chance to win a sweet-smelling prize!   
Collect Box Tops on participating products and TAPE them to the attached collection sheets.  Turn your completed sheets in during the first week of school.  Put spare Box Tops and any Bonus Box Tops in a Box Tops Baggie. Label your ziploc with your name and room number when you return to school.   
If you meet the challenge and fill all three sheets you will earn a sweet smelling prize!
This is a challenge!  Don't fret if you don't finish... the sheets you do will count for the fall contest!!  Ask your relatives and friends to help too!  Please remember if you want your Box Tops to count:   
No expired Box Tops
No Campbell's Soup Labels for Education or Bonus Box Tops (put those in a separate baggie)
At least one expiration date must be visible. 
Starting August 14th* through September 10th* shop at any Safeway Family of Stores, purchase the specially marked products and
Mark T Skinner School 500013798
will earn 10%. Pretty awesome - and easy! Check out this video:
Your School Gets 10% Back - Safeway Family of Stores
Don't miss this opportunity to earn thousands of dollars.  What To Do:
 

      

On your next visit to the store after

September 10th:

 

Keep your receipt and turn it in to our School/Group before October 4th!
Over $24 Million has been donated to groups just like ours!  Our name could be here next year:
Monarch Community School - $12,110

Theodore Roosevelt Senior HS - $10,982

Band Boosters of Santa Cruz HS - $10,261
*dates & information are subject to change 
Help Wanted! 
Join the Skinner 

Communications Team

 for a Gratifying & Fun Volunteer Experience
As users of the Skinner newsletter and the www.SkinnerSuperstars.org website, you have told us how important and valuable communication is to you and your family.  We've heard your voice and want to continue to deliver the information you need and want, but we need your help in order to continue to do so!
The Communications team is looking for the following volunteers, serving in part time, rotating roles on a periodic basis TBD:
1) Newsletter writers - part time, rotating role -  draft articles, interact with audience who submits articles, and design newsletters for Thursday deadline; attend meetings once a month
2) Website administrators - part time, rotating role- insure newsletter content is aligned with website content; work with the website provider to provide instructions, proofread; work with committees and page owners to update website; choose your own weekly schedule; attend meetings once a month
3) Social Media administrator(s) - manage Facebook, Linked In postings; attend meetings once a month.
4) Room Parent Coordinator - manage the room parent program and attend meetings once a month. 
We also are seeking general volunteers to attend meetings and offer ideas.  
Qualifications for all positions:
Benefits:  
Giving back time to the school towards a meaningful, tangible initiative
Great opportunity to meet friends, parents, staff, and learn more about the school
Especially a great fit for those who want to volunteer somehow, but work full time and can't come to the school to volunteer in person
Interested or have a question? Please contact 
Linda King at skinnerwest@gmail.com.