Weekly Update
Monday, September 2
Labor Day
School Closed - No Classes
Tuesday, September 3
6:00-7:30pm
CPS 10-Year Education Facilities Master Plan Information Session
3223 W. Franklin Blvd.
Thursday, September 5
4:00-4:45pm
Skinner West Debate Team
Meeting for Students
Room 321
Neighborhood News


What's Happening in the West Loop? Visit the

==================
Did you miss last week's Week-At-A-Glance e-newsletter? Click here to catch up on a must-read!
==================
Does your Superstar have an accomplishment or honorable mention you would like to submit to the newsletter?
Reply to this email or email us at skinnerwest@gmail.com.
==================
ONGOING FUNDRAISERS
Are you supporting Skinner through these NO additional cost fundraisers?
SUPPORT OUR SCHOOL and Share this with Family and Friends!
Box Tops/ Labels for Education
Collect everyday labels from groceries to earn points and funds for our school library


e-Scrip (Dominick's & other retailers)
Visit
www.escrip.com
to designate your eScrip accounts to Mark T. Skinner. A percentage of your purchases go to the school. However, you must renew your e-Scrip
annually
. Look out for special bonus days too!
Target
1% goes to Skinner on ALL purchases made with Target Card (additional 5% all purchases for you!)
Designate Skinner Classical as your school
Mamapedia
5% of purchases go to Mark T. Skinner Classical School (Code A5BY)
=====================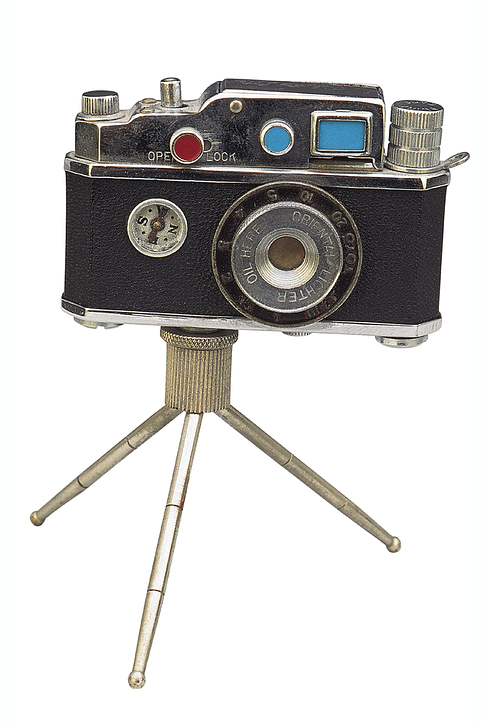 Please submit pictures from any Skinner West events (concerts, parties, presentations etc) to skinnerwest@gmail.com.
We prefer .jpg or .gif files of up to 350kb.
Click on the link to advance to the article you wish to read!
as a School with a High Performing Principal Who Achieved Exceptional Student Outcomes
Mayor Rahm Emanuel and Chicago Public Schools (CPS) Chief Executive Officer (CEO) Barbara Byrd-Bennett recognized Skinner West as one of the 134 schools with exceptional principals from across the District whose work in boosting academic growth among their students has built school environments that drove student success during 2012-2013 school year. This was the second year in which CPS has recognized school leaders for the outstanding academic growth achieved by their students and Mrs. Clark's second year receiving this recognition. "A great principal is key to a great school," said CPS CEO Byrd-Bennett. "A well-rounded principal will support and develop great teachers and curriculum plans and in turn great teachers create a thriving school culture where students can succeed. I congratulate these 134 outstanding principals for their dedication to their students, teachers and school communities and thank them for their work to help lead our children on a path to a brighter future."
WAY TO GO MRS. CLARK and SKINNER WEST!!!!


Superstar Skinner West Students in the Spotlight

While the spotlight is on the school we need to highlight some of the great things some of our Skinner West Superstar students have been doing this summer.
This summer one of our students has been a radio personality. Avery B. has had her own talk show spot on the WVON at 1690AM on your radio dial. Her radio show was called "Averys' A-list" and could be heard every Friday from 10:30-11:00am. The show focused on the youth of Chicago. We love our students because they've got important things to say. We're just glad that other people recognize it too!
You think you've got golf game? Well we've got two sisters at Skinner West that have REALLY got golf game. The Skinner West students Erica and Maya J., other wise known as the "Birdie Sisters" are making names for themselves in golf. In fact, they are ranked 2nd in the state in the amateur golf divisions and they have won dozens of tournaments since they started playing at the age of 4 years old. They also appeared on WVON and the NBC News this summer. You better watch out Tiger Woods!!
If your son or daughter has some impressive accomplishments, don't forget to email
skinnerwest@gmail.com
to let us know about them. We would love to share the info!!!!
You are invited to attend the CPS 10-Year Education Facilities Master Plan Information Session
Please plan on joining the Chicago Public School Administration for an information session regarding the 10-Year Education Facilities Master Plan.
They would like feedback from parents, community members and all of those who would like to share their comments or concerns.
It will be beneficial for us to know what the 10 year plan for CPS will be and to make sure that Skinner West is included in the plan!!!
Don't miss the west side collaborative meeting at Westinghouse High School at 3223 W. Franklin Blvd. on Tuesday, September 3
rd
from 6:00-7:30pm.
A copy of a flyer about this important meeting can be found at this link.
Back to School Open Houses
Scheduled on September 12th and 18th
Please join us for our upcoming Open House to meet your child's teacher and learn about academic expectations. The schedule for Open House is as follows:
6th - 8th Grades -

Thursday, September 12th, 5:30-7:00

1st- 5th Grades -

Wednesday, September 18th, 5:30-6:30
Thank you to everyone who volunteered to be a Room Parent for this academic year.
We still need volunteers for most classrooms from K to 8th grade. In addition, we also need volunteers to help in the following ancillary classes: library, art, science and foreign language.
Please complete this survey to apply.
If you've already volunteered please send
your name, email address and cell phone number to
skinnerwestroomparent@gmail.com
so that we can add your contact information to your survey response.
There are currently 31 parents who have signed up to be Room Parents for this year! A special thanks goes out to all of them for having the courage and desire to take on such an important role at the school. We currently still need Room Parents for most class rooms.
All volunteers or interested volunteers are invited to attend one of the "Room Parent Training and Orientations" scheduled immediately following the open houses on:
Please contact the Room Parent Coordinator at skinnerwestroomparent@gmail.com if you have any questions about being a room parent. We look forward to meeting you at one of the Room Parent training sessions!!!
School Uniforms
The Skinner PE department will once again be using
mylocker.net
for the 2013-2014 school year! All questions related to school uniforms, including sizing, payment, delivery, navigating the my locker website, etc. must be directed to mylocker. PE uniforms are MANDATORY for ALL PE classes. We respect your right to use a different vendor to purchase uniforms. Please feel free to use any department stores to make those purchases. Also, keep in mind the CPS dress code as it applies to PE is a plain all white top, plain navy blue bottoms, and appropriate footwear (i.e. gym shoes). If a uniform is not purchased from the MyLocker website it needs to be free of any writing, logos, or lettering. If you elect to use mylocker, everything on their website is acceptable to purchase! If you have any concerns about sizes, please contact mylocker before purchasing as they are unable to exchange incorrect sizing.
Once again, please contact mylocker for any questions regarding the ordering process, Mon-Fri from 8:30am-6:30pm EST at (877) 898-3366. Visit this site to begin ordering your uniforms today:
The Physical Education Teachers, Ryan Johnson & Joy Westendorf, ask that all Skinner Superstars be in their PE uniform by Monday September 30th. In the meantime, please make sure students are dressed appropriately for PE classes. Depending on the weather, shorts, t-shirts, sweatpants, and/or sweatshirts are appropriate for movement activities. Most importantly, gym shoes are an absolute necessity for class. If a child doesn't wear gym shoes to PE they will be unable to participate that day due to the possibility of injury.
Please note, a portion of all mylocker purchases is given back to Skinner West, therefore, every purchase benefits not only your child but also our school.
Thank you for your cooperation!

Parents we love receiving the money that you send to the school for everything from fundraisers, lunch room money, student fees, etc. However, please remember to send all money in an envelope, labeled with your child's name, room number and the purpose of the money. It will help to make sure that your child receives credit for submitting the payment.

CPS Application and Fees
for Free and Reduced Price Meals
This week you should have received a hard copy School Lunch application.
The applications are not available online because the forms are numbered.

Consequently, hard copy forms need to be submitted.
If you did not receive a form, please get one from your child's teacher or from the office.
Full priced lunch cost $2.45. However, your child may qualify for free or reduced-price lunch which cost $.40 per day. Milk is still available for $.35.
If you are interested in having your child sign up for school lunch and even if you are NOT interested or don't believe you will qualify to receive reduced-price school lunch, please note the following:


ALL parents are requested to complete the free or reduced lunch application and bring it back to your child's classroom teacher. Even if you do not believe you qualify, please submit the application and return it to the school. Skinner West will receive state funding for some very vital instructional programs and activities based upon the number of completed and approved applications.
If your child brings a lunch, or you are not interested in receiving a free or reduced lunch, write your child's name in section 1, write N/A across the form in section 4, write and print your name in section 5 and return the form to the school. Even if you feel you don't qualify, please write N/A across the form, sign it and return it to the school. Please fill out the entire application. Incomplete applications cannot be approved. Once the application is complete, return it to Skinner West.
If you are not qualified for the free and reduced lunch program after the application has been reviewed, please note the following:
Print and complete the attached pre-pay lunch forms for each of your children.

If you haven't already done so, please send in money for your child's lunch fees.

Put the completed forms along with the cash payment in a zip lock bag.

You may pre-pay for 1, 5, or 10 lunches by completing the following form. (Forms/envelopes are also provided at the front office.)

Have your child check with his or her teacher about the money collection process and follow their instructions to submit payment for lunch. T

hese fees can be submitted to your child's teacher or deposited in the lunch room payments box in the cafeteria.
With the change in Support Service (NSS) food service vendor to Aramark, the web address for the CPS meal-menu site has now been changed. The new simple menu web-link is cps.edu/menu.

What Does "KISS & GO" Mean?


In an effort to eliminate congestion flow problems, DO NOT PARK ON THE MONROE STREET SIDE DIRECTLY IN FRONT OF THE SCHOOL IN THE MORNINGS OR EVENINGS. In the mornings, between 8-9am, we like to call this our "kiss and go" area which means the area where parents drive up, drop off their kids and drive away" area.
Other parents need to be able to use this area to drop off their children. Find parking in another area if you are going to exit your car for ANY period of time.
Even if you are dropping off a kindergartener, please DO NOT park in the "kiss and go area" even temporarily.
Please know that the drop off area is NOT intended for long or short term parking. It is NOT intended as an area for parents to park while they escort their children to their classroom. It is intended as a "Kiss-N-Go" area - this means that:
Parents make sure that your child is ready to exit your car when pulling up to the drop off area: they have their bookbag, lunch box, coat, hats, gloves, etc.;

Drive up to the drop off area;

Parents remain in your cars;

Kiss your kids while they're in the car;

The kids jump out and

...you drive away.
Please do not stay longer then the time needed to watch your son or daughter walk into the school. Please don't drop your child off in the middle of street and don't block the alley or park in the alley when you're dropping off your kids. Due to the large amount of traffic occurring during drop off, parents are requested to follow this procedure. Please inform your caregivers and private transportation services of this request. We need to keep this area clear so that all parents have a place to pull up to drop off their kids. If you need to come into the school or you want to stay with your child until 8:45 - please find parking on the street in an area other than the drop off area.
In addition, please do not block any driveways in the community area, double park or block a crosswalk while dropping off or picking up your child. Our parking lot is very small and is for staff only in the mornings. Please do not park in the staff lot or block other cars. Parents may park in the lot for pick-up after school if a space is available.
In the evenings, the Monroe side is used for school bus pick - up only.
In addition, DO NOT PARK ON THE ADAMS STREET SIDE DIRECTLY IN FRONT OF THE SCHOOL IN THE MORNINGS. In the mornings, the Adams side is used for school bus drop-off only.
In the evening, the Adams street side school parking zone is a "pick up and drive away" area. Do not leave your car for extended periods of time. Other parents need to be able to use this area to pick up their children. Please find legal parking in other areas if you are going to exit your car for extended periods of time.
Thank you for your cooperation in adhering to these procedures. We are looking forward to another safe and orderly school year.
We are trying to make sure that volunteers are available to assist with drop off. If you are interested in volunteering, email the volunteer coordinator at skinnerwest@gmail.com. We really need more volunteers in the morning to assist!

Mobile Dental Provider Coming to Skinner West

The Chicago Department of Public Health School-Based Oral Health Program is sending a mobile dental provider to Skinner West sometime in the near future to provide prevention dental services to the students! If your child is in Kindergarten, 2nd or 6th grades, you can get a head start on their required dental exam for school for those grades. Please sign the dental consent form for the mobile dental provider and for Chicago Public Schools and give this to your child's teacher so that your child can receive a dental exam, dental cleaning, fluoride treatment and dental sealants (if needed). Dental Sealants can help protect teeth from decay. The services are free but if Medicaid insurance is available, then it will be billed at no cost to you. Call the front office at the school with any questions about this program.

Tuesday, September 10th @ 6:30 pm
All are welcome to contribute ideas!
"To effectively communicate, we must realize that we are all different in the way we perceive the world and use this understanding as a guide to our communication with others."
If you are reading this newsletter via email, the Skinner West website, facebook, Linked In, or received this from your room parent, we know that we've reached you. You also understand the value of communicating important information to all of the Skinner family - teachers, parents, students, and community.
We would like to invite you to join the next LSC Communications Committee meeting to learn more about the committee's goals and share your ideas. No experience is necessary, but we are seeking ideas, writers, photographers, website developers, teachers - anyone who has an interest or a view on how to support our communication efforts broadly across the school and the community. We are a committee focused on delivering the right information to the Skinner West Community in the most effective manner. Please attend to learn more!

In person is desirable, but a

ttendance is also available via conference call:




Conference call # (605)475-6700.




Access Code 692-6164
STAR Dance Team -
4th - 8th Grade Team Spaces Still Available
Thank you to all the parents for the overwhelming response to last weeks advertisement about the Star Pom, Jazz, Hip Hop Dance Team. As a result of your response, the two youngest teams, which include grades K-3rd, are now full and the class instructor has been taking names for a wait list. The 4th-8th grade team still has spots available. Sign up today the remaining seats are filling quickly!!
The classes are on Tuesdays and Thursdays, during the STAR program.
What do students need?
1. Jazz Shoes
2. Moveable Clothing (no jeans, dresses, etc.)
Returning STAR dance students were automatically registered for aftercare dance on Tuesdays and Thursdays starting this week. If your child is NOT returning to dance class this year, please email
NEW dance students will be accepted on a first-come first-serve basis by emailing ninarose1231@yahoo.com. There are limited spots available at each of the grade levels. This program is available for no additional charge to confirmed STAR program registrants.
New Skinner West Debate Team Info:
Meeting for Students Thursday Sept. 5
Is your middle school child engaging you in arguments on everything from individual liberty to the definition of "clean" as it applies to her bedroom? Skinner West Fine Arts & Technology School is establishing a debate team this fall for 6th, 7th and 8th graders so they can work off some of that argumentative energy. Our teacher-coach, Mr. Lee , will be holding an informational meeting for interested students Thursday Sept. 5 from 4:00 to 4:45 in Room 321.
Disciplined debate requires topic research, analytical and critical thinking, and builds confidence in public speaking - skills that will serve students well in their academic success. Skinner is partnering with the Chicago Debate League. Comprising fifty-nine high schools and fourteen middle schools from across the city of Chicago, the CDL is one of the nation's oldest, largest, and most successful urban debate leagues.
To find out more about CDL and the schools that participate in the middle school league (Skinner West will be in the "AA" conference) go to:
http://chicagodebateleague.org/about/.
If your student can't make the meeting, don't worry. Mr. Lee will be getting info packets out to parents shortly, or contact him at jmlee18@cps.edu. If you would like to help out with the team, and especially if you have fundraising ideas, contact Parent Volunteer Debate Coordinator Beverly Wong at beverlyandjohn@yahoo.com.
Register Now for Music House
"Violin and Rock's Cool" Music Classes!
Music House has provided instrumental education for Chicago for over 60 years. They specialize in group and private music education for a wide range of instruments including Violin, Piano, Guitar, Brass, Woodwind and Percussion, as well as dance and movement classes for children and adults. Their teaching method is based on the methods of Suzuki, Orff, and our own methods using rewards, positive reinforcement, and recordings that inspire and train the impressionable ears of children.
Music House provides instrumental music education to several Chicago Public Elementary Schools with a variety of group lessons. Since 1998 they have trained students at Skinner. Again this year Music House is offering Violin and Guitar classes at Skinner West when school is in session to students in K-6, and lessons on Rock Band instruments to students in 3-8. Instrument rental available. Classes will start on Tuesday September 11th and will be held on Tuesday and Thursday from 3:45-4:45pm.
To register for the classes:
Register online at

http://musichouseinc.com

prior to the first class.

Click on "School Outreach" under Partnerships to Chicago Schools.

Scroll down to Skinner School and select the appropriate class and level for 2013-2014.

Chick on "Register"

Complete all fields to register and enroll.

Various payment options available.
Additional information is attached at this link and is available by calling 773-761-1059.
Changes to the School Bus Service
Thank you to all the parents that contacted Skinnerwest@gmail.com to let us know that the school bus companies have changed. According to the CPS
Bureau of Transportation
, Skinner West has two
NEW
bus companies this year:
Latino Express Bus Company
@
773-254-5545

The students in the special education classes use the:
Illinois Central School Bus Company
@
If you have not received a post card with your child's busing information, you may contact the bus companies directly to find out your child's bus route and pick up and drop-off times.
Please know that there may be a few busing hiccups during the first week of school. By the second week of school most of the busing irregularities are usually sorted out.
Buses should arrive at school between 8:00 a.m. till 8:45a.m. and leave school grounds at 4:00 p.m. Your child's bus driver will need to tell you the bus drop-off time. If there is an emergency or other situation and your child will not ride the school bus in the afternoon, you must send/fax a note to the office before 12:00 noon. Telephone requests to keep your child off the afternoon bus will not be accepted. For the safety of all our students, no adult, even a parent, is allowed to remove a child from the bus line outside, or from the school bus, while on Skinner West property.
If you are interested in signing up for transportation through CPS and the student is eligible, the school can provide you with the appropriate transportation application form.
If your child will be picked up by a private busing company supply your child's teacher with the busing company's name, contact information and phone number. If your child uses a private bus company that you like, please email the name and contact information (phone, email, address, etc.) to skinnerwest@gmail.com so that we can add it to a list of private busing companies. This information may be helpful to other parents that are searching for a private bus company.

Please take a moment to check out the 2013-2014 Student/Parent Handbook online at:


Please, Please Pay the Fees!
Various school fees are collected annually to allow us to provide a number of enrichment opportunities for students and enhance the educational programs. Each grade has different fee and below are PDF copies of each grade level fee sheet. Fees are paid to your child's homeroom teacher during our open house or during the first week of school. We are in the process of updating our Paypal account so that school fees may be paid via Paypal. We will email you via this newsletter as soon as Paypal has been updated and you can begin to pay your school fees online.
Kindergarten Neighborhood/Magnet Fees
1st Grade Neighborhood/Magnet Fees
2nd Grade Neighborhood/Magnet Fees
4th - 5th Grade Classical Fees
We are looking for parent volunteers on a daily basis between 8:00 - 9:00 AM, so that the Monroe Street entrance can be opened for easy and safe student access into the building. Please volunteer to help us out when you can. If you are available to assist with morning dropoff please email your name, student's name, teacher, grade, phone number and email address to
skinnerwest@gmail.com
.
Volunteers Needed for Morning Supervision, Lunchroom and Recess Duties. Volunteer Now!
Recent contract changes will limit the time teachers have available to assist with activities. Please assist with ANY time your can provide:
morning drop-off (8:00 - 9:00am)
morning supervision (8:00 -8:45am)
lunchroom and recess duties (11am - 1:15pm)
Provide your name, email, phone and available time/ day to skinnerwest@gmail.com if you can volunteer. We truly appreciate all our volunteers!
STAR Program Registration Updates
The STAR Program is currently FULL. You may contact Ms. Wardanian at
swstarprogram@gmail.com
to be added to the waiting list, but the earliest availability will be known on Friday, 8/30
Payments Options
If you have already registered and have been verified to be in the program, you may make payments in two ways:
Pay in person by the quarter, semester or full year via cash or check to Skinner West. Please drop by the aftercare desk this week to make payment. Failure to make payment will result in being dropped from the program, opening spots for those on the wait list.
Pay via Paypal @ skinnersuperstars.org ONLY if you have already been preregistered. You must send your receipt to swstarprogram@gmail.com with your child's name to insure you are given proper credit. Do not make payments to Paypal unless you are confirmed to be registered.
After School Program at Skinner West
Is Back for the Fall 2013
Mad Science is a leading science enrichment provider. Mad Science is on a mission to spark the imagination and curiosity of children by providing them with fun, interactive and educational programs that instill a clear understanding about science and how it affects their world.
Once again, the Mad Science of Chicago is pleased to provide programming through the Skinner West After School Program for the Fall of 2013. This program will center around "Science at Work" and will include:
Che-mystery
Discovering the mystery of chemistry! Explore one of the most exciting and fundamental sciences as you watch water turn into juice and liquids turn into solids. Explore physical and chemical reactions with the Dynamic Dish.


Current Events
Take a tour on the electron freeway! Investigate conductors, insulators, and other elements in the world of circuit electricity. Get turned on to science and technology with the Circuit Maze.


Fun-damental Forces

What do gravity, inertia, and centripetal force have in common? They are all part of the fun in this introduction to physics. Feel the pull of precession with the bike wheel gyroscope, and strike the perfect balance with the Gravity Game.


Science of Magic
Learn the science behind illusions, read minds, and perform a Houdini-style escape! Amaze and amuse friends and family with the Curious Cube. It's not magic - it's science!


Fantastic Fliers
Fly through flight and aerodynamics basics! Discover the four forces that affect flight. Make and test various plane designs to see these forces in action! Build the Sky Hawk foam plane and fling it forward!


Super Structures
Act like junior architects and engineers! Test out shapes for strength. See if a paper column can withstand the Column Collapser! Construct a structure from scratch with the Bridge Basics kit.


Under Pressure
Join Bernoulli as we take an exciting look at the science behind air pressure. Create a vortex with an Airzooka, and make pucks and balls levitate with air pressure! Launch foam rockets with the Air Blaster.


Wacky Water
Simulate the effects of an ocean oil spill, and develop creative techniques to clean it up! Create your own Rescue Diver while learning about water, waves and the environment.


This is an 8-week program. Classes are on Monday at Skinner West from 3:45 - 4:45 from September 23rd to November 25th. Cost: $131 per student. The class is open to all K thru 6th Grade students. Space is limited so sign up today. Students can participate in the Mad Science program even if they are signed up for the Skinner West Star Program. Please contact 773-227-3345 for additional information. You can register online at
www.chicago.madscience.org
.
School Supply Lists
with a few Revisions
Attached is a list of the school supplies being requested for each grade. A revised kindergarten list was emailed to you last week and the
revised list is included in this article. In addition, this article also included revised list for 8th grade and a separate list for the 1st grade neighborhood classroom.

Please remember to get supplies from your child's supply list for his grade AND the ancillary supply list AND the art supply list. These supplies should be given to your child's teacher during the first week of school.
For the "Ancillary Supplies" and "Art Supplies" please put the requested supplies in a bag labeled with your child's name, teacher, and/or room number and a tag stating that they are "Ancillary Supplies"
or "Art Supplies". These supplies should

be dropped it off at the library. Disregard the algebra list from last week. It has been included on the revised 8th grade supply list.
Please vote TODAY to help Skinner West earn Target GiftCards® for books, field trips, programs and anything else we need. It's part of the Give With Target® campaign. Every 25 votes the school gets earns a $25 Target GiftCard.
There is NO COST to you.
It's Easy and Takes only 1 minute!
Click on this link:

https://apps.facebook.com/givewithtarget/?fb_source=search&ref=br_tf

Search for Skinner West in Chicago, IL
Click on the "Vote" Button
Watch our Votes Grow!
Repeat these steps every week (weekly voting ends each Saturday at midnight). If you voted already this week, be sure to vote after Saturday again!

Spread the news to all your friends and family!
Any questions, please email skinnerwest@gmail.com
Box Tops Summer Challenge
Keep Saving Through the Summer! Children who turn in box tops the first week of school will have a chance to win a sweet-smelling prize!
Collect Box Tops on participating products and TAPE them to the attached collection sheets. Turn your completed sheets in during the first week of school. Put spare Box Tops and any Bonus Box Tops in a Box Tops Baggie. Label your ziploc with your name and room number when you return to school.
If you meet the challenge and fill all three sheets you will earn a sweet smelling prize!
This is a challenge! Don't fret if you don't finish... the sheets you do will count for the fall contest!! Ask your relatives and friends to help too! Please remember if you want your Box Tops to count:
No expired Box Tops
No Campbell's Soup Labels for Education or Bonus Box Tops (put those in a separate baggie)
At least one expiration date must be visible.
Starting August 14th* through September 10th* shop at any Safeway Family of Stores, purchase the specially marked products and
Mark T Skinner School 500013798
will earn 10%. Pretty awesome - and easy! Check out this video:
Your School Gets 10% Back - Safeway Family of Stores
Don't miss this opportunity to earn thousands of dollars. What To Do:
On your next visit to the store after

September 10th:

Keep your receipt and turn it in to our School/Group before October 4th!
Over $24 Million has been donated to groups just like ours! Our name could be here next year:
Monarch Community School - $12,110

Theodore Roosevelt Senior HS - $10,982

Band Boosters of Santa Cruz HS - $10,261
*dates & information are subject to change