Weekly Update
6:30 - 8:00pm
Communications Committee Meeting
Skinner West Library
Thursday, September 12
5:30-7:00pm
6th-8th Grade
Back to School
Open House Night
7:00 pm
Room Parent Meeting
Skinner West
Neighborhood News


What's Happening in the West Loop? Visit the

==================
Did you miss last week's Week-At-A-Glance e-newsletter? Click here to catch up on a must-read!
==================
Does your Superstar have an accomplishment or honorable mention you would like to submit to the newsletter?
Reply to this email or email us at skinnerwest@gmail.com.
==================
ONGOING FUNDRAISERS
Are you supporting Skinner through these NO additional cost fundraisers?
SUPPORT OUR SCHOOL and Share this with Family and Friends!
Box Tops/ Labels for Education
Collect everyday labels from groceries to earn points and funds for our school library


e-Scrip (Dominick's & other retailers)
Visit
www.escrip.com
to designate your eScrip accounts to Mark T. Skinner. A percentage of your purchases go to the school. However, you must renew your e-Scrip
annually
. Look out for special bonus days too!
Target
1% goes to Skinner on ALL purchases made with Target Card (additional 5% all purchases for you!)
Designate Skinner Classical as your school
Mamapedia
5% of purchases go to Mark T. Skinner Classical School (Code A5BY)
=====================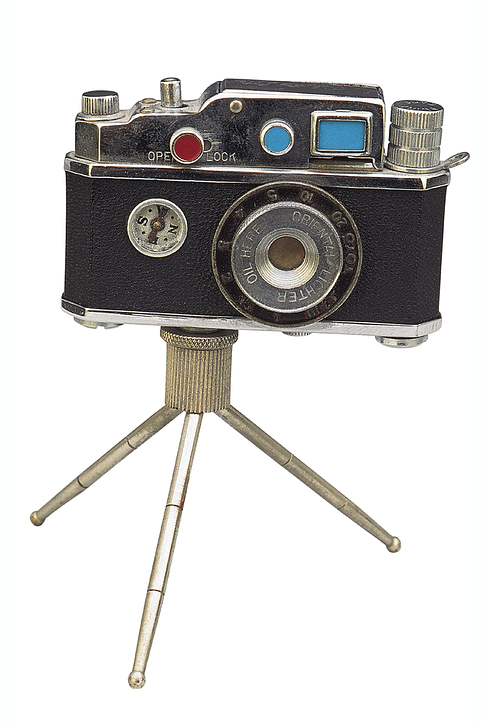 Please submit pictures from any Skinner West events (concerts, parties, presentations etc) to skinnerwest@gmail.com.
We prefer .jpg or .gif files of up to 350kb.
Click on the link to advance to the article you wish to read!
New Articles:
Repeat News Articles and Updates:
Back to School Open Houses :
Upper Grades Open House - Next Week
Please join us for our upcoming Back to School Open House to meet your child's teacher and learn about academic expectations. The schedule for Open House is as follows:
6th - 8th Grades -

Thursday, September 12th, 5:30-7:00

1st- 5th Grades -

Wednesday, September 18th, 5:30-6:30
Room Parent Program
Volunteers Still Needed
Training Meeting After Open Houses
Thank you to everyone who volunteered to be a Room Parent for this academic year.
All volunteers or interested volunteers are invited to attend one of the "Room Parent Training and Orientations" scheduled immediately following the open houses on:
We look forward to meeting you at one of the room parent training sessions.
We still need parent volunteers to serve as Room Parents in the following classrooms:
1st Grade, Room 212 Lohman
3rd Grade, Room 223 Howlett
3rd Grade, Room 301 Dalal
4th Grade, Room 312 Cox
5th Grade, Room 318 Lewandowski
5th Grade, Room 317 Ramakrishnan
5th Grade, Room 314 Rosenzweig
6th Grade, Room 319 Montenegro
6th Grade, Room 321 Lee
7th Grade, Room 322 McSpadden
7th Grade, Room 323 Fitzsimmons
8th Grade, Room 320 Mellos
8th Grade, Room 326 Sendoun
Upper Grade Special Education, Room 313 Werner
Spanish, Room 300 Alvizuri
Spanish, Room 124 Hernandez
Mandarin, Room 211 Kong
Science, Room 226 Milroy
Music, Room 311 Maatouk
Art, Room 201 Bovit
Library, Room 300 Rantfl
If you have already volunteered with a teacher, but haven't emailed your information to the Room Parent Coordinator, or if you are interested in becoming a Room Parent, please email the Room Parent Coordinator at skinnerwestroomparent@gmail.com with:
Your name:
Email Address:
Cell Phone Number:
Teachers Name:
Child's Name:
Gym Schedule Is Now Posted- Uniforms Are Required
The 2013-2014 Physical Education Class Schedule has been set. Please click
HERE
to see what day(s) your child has gym.
The Skinner PE department will once again be using
mylocker.net
for the 2013-2014 school year!
Everything on their website is acceptable to purchase!
All questions related to school uniform orders must be directed to mylocker.
PE uniforms are MANDATORY for ALL PE classes. We respect your right to use a different vendor to purchase uniforms. Please feel free to use any department stores to make those purchases. Also, keep in mind the CPS dress code as it applies to PE is a plain all white top and plain navy blue bottoms.
If a uniform is not purchased from the MyLocker website it needs to be free of any writing, logos, or lettering.
Most importantly, gym shoes are an absolute necessity for class. If a child doesn't wear gym shoes to PE they will be unable to participate that day due to the possibility of injury.
Visit this site to begin ordering your uniforms today:
The Physical Education Teachers, Ryan Johnson & Joy Westendorf, ask that all Skinner Superstars be in their PE uniform by Monday September 30th.
Please note, a portion of all mylocker purchases is given back to Skinner West, therefore, every purchase benefits not only your child but also our school.
Thank you for your cooperation!
Note to All Parents Regarding 2013-14 Skinner West PTO Fundraising:
Catalogs, Coupons and Cookies
The Skinner West PTO/Forum was formed in 1990 to provide both monetary and parent-power/volunteer supports to the school. Over the years, the PTO has successfully helped fill the school's funding gaps in various ways. Especially in light of state and city-wide budget cuts this year, the need to fundraise to ensure our school's continued success is great.
In planning this school year's PTO sponsored fundraisers, the PTO/Forum considered last year's survey results, as well as the helpful comments and suggestions from Skinner West parents. The PTO/Forum also took account of the additional annual fundraising efforts sponsored by Friends of Skinner West, Gallery 111, and some of Skinner West's clubs and teams.
This year, the PTO/Forum will concentrate its fundraising efforts on three major sales: 1) Catalog, 2) Coupon Books, and 3) Cookie Dough.
Our Catalog Fundraiser starts this week and all orders are due by September 30th. (Please see article below for more details.)
All fundraisers are completely voluntary.
The proceeds from our three fundraisers help fund special requests made monthly from Skinner teachers and administrators. These requests are made in writing at our monthly meetings and if approved are communicated to the school. In addition, in the past, the PTO Fundraisers have funded or assisted in funding the following:
additional gym equipment

Skinner West website maintenance

school maintenance equipment and supplies: tables for hallway displays and classroom use

your child's additional computer programs, such as Study Island, IXL and Achieve

sponsorship of Debate team (new to Skinner West this year)

hosted New Student Orientation Night (summer), Meet and Greet Breakfast (first day of school) and Teacher Appreciation Week (May)
Skinner PTO/Forum is excited about our 2013-14 school year. We are looking forward to working with all new incoming parents and returning families in fundraising and volunteer opportunities.
Catalog Fundraiser In Progress--
Please Support Our School!


To raise money for Skinner West, the PTO/Forum's first of three fundraisers for this school year has begun.
Our Catalog Fundraiser started this week and ends
September 30th.
Please make sure to check your child's backpack - Full color catalog packets were sent home or will be sent home with your child this week.
The catalog contains various items including kitchen gadgets, food products, gift wrap and magazine subscriptions.
In addition to supporting your child's experience and education at Skinner West, these are great products and there are amazing prize incentives! Please ask your friends, family, neighbors, and co-workers to help support our school.

All orders and payments are due Monday, September 30th. Items ordered will be able to be picked up at Skinner on November 12, 2013 (which is also Report Card Pick-Up Day).
Any questions? Contact the PTO President at joeylynn76@gmail.com.
Thank you to all who have voted so far! Skinner West has 340 Votes! You still have time to vote weekly-- Voting ends September 21st.
Please vote TODAY to help Skinner West earn Target GiftCards for books, field trips, programs and anything else we need. Every 25 votes the school gets earns a $25 TargetCard for Skinner West.
There is NO COST to you, its easy, and takes only 1 minute!
Search for Skinner West in Chicago, IL

Click on the "Vote" Button

Repeat these steps every week (weekly voting ends each Saturday at midnight). If you voted already this week, be sure to vote after Saturday again

Spread the news to all your friends and family!
Any questions, please email skinnerwest@gmail.com
Box Top News
The Box Top program is an easy way to earn cash for our school. Look for the pink BoxTop on hundreds of participating products. Each clipped Box Top is worth 10 cents for our school.
Our goal this year is to earn $3200 for books, materials, and technology for the Skinner West school library.
Here are some great, easy ways to earn Bonus BoxTops this week:
Grow Local Learning- Earn 5 Bonus BoxTops just by registering at

http://www.growinglocallearning.com

and select Skinner West Elementary School. This website is Jewel-Osco's Box Top donation site.

Get 50 BONUS Box Tops This Week at Jewel-Osco! Earn 50 Bonus Box Tops when you buy 10 participating products in a single shopping trip between

Sept. 4th-10th, 2013.

The code for a eBoxTops will be received via checkout coupon and should be sent with your child to school by

September 25th.

This is a $5 value for Skinner West!
Thank you to everyone who collected Box Tops over the summer! Prizes will be handed out once regular library classes start.
For more information on the Box Top program, please click
HERE
.
for Skinner Students K-3
Band for Today is offering group piano lessons at Skinner West to Kindergarten - 3rd Grade students beginning the
week of September 16th.
Band for Today has been providing area schools with band and piano programs for twenty five years. The classes are fun and convenient! Classes include 1 keyboard per 2 students; 8 students per class limit.
The classes are on Wednesday:
3:50-4:20 Beginners
4:25-4:55 Intermediate/Advanced
5:00-5:30 Beginners
The cost of the lessons is paid in three billing installments of $170 each throughout the school year. For more information and to register online go to
www.bandfortoday.com.
After-School Karate Classes
4K-Karate (Kihon Kata Kumite Kobudo Shorei Goju-Ryu Karate) Classes will be offered on Mondays and Wednesdays from 4:00-5:15PM at Skinner West. The fall session will run from
September 4th to January 22nd.
Classes are offered to Skinner West 1st-8th Graders. Students will learn traditional karate. Classes focus on the fundamentals and a belief that karate is a way of life and not just a fighting style. Uniform is included in the fall session $250 price. Class capacity is 22 students.
Contact Sensie JP Nettles for more information at 312-523-6327 or via email at
senseijp@4K-Karate.com.
Rosh Hashanah
Rosh Hashanah, the Jewish New Year, is celebrated in 2013 from sundown on September 4 to nightfall on September 6th.
Rosh Hashanah, one of the four new years in the Jewish year, is considered the new year of people, animals, and legal contracts.
Rosh Hashanah is the beginning of the Jewish High Holy Days and is followed by 10 days later by Yom Kippur.
A common greeting on Rosh Hashanah is shana tovah u'metukah, Hebrew for "a good and sweet new year."
Attend Our Next Meeting -
Tuesday, September 10th @ 6:30 pm
All are welcome to contribute ideas!
If you are reading this newsletter via email, the Skinner West website, facebook, Linked In, or received this from your room parent, we know that we've reached you. You also understand the value of communicating important information to all of the Skinner family - teachers, parents, students, and community.
We would like to invite you to join the next LSC Communications Committee meeting to learn more about the committee's goals and share your ideas. No experience is necessary, but we are seeking ideas, writers, photographers, website developers, teachers - anyone who has an interest or a view on how to support our communication efforts broadly across the school and the community. We are a committee focused on delivering the right information to the Skinner West Community in the most effective manner. Please attend to learn more!

In person is desirable, but a

ttendance is also available via conference call:




Conference call # (605)475-6700.




Access Code 692-6164
Reminder:
Please Pay the School Fees!
Various school fees are collected annually to allow us to provide a number of enrichment opportunities for students and enhance the educational programs. Each grade has different fee and below are PDF copies of each grade level fee sheet. Fees are paid to your child's homeroom teacher during our open house or during the first week of school. We are in the process of updating our Paypal account so that school fees may be paid via Paypal. We will email you via this newsletter as soon as Paypal has been updated and you can begin to pay your school fees online.
Kindergarten Neighborhood/Magnet Fees
1st Grade Neighborhood/Magnet Fees
2nd Grade Neighborhood/Magnet Fees
4th - 5th Grade Classical Fees
We are looking for parent volunteers on a daily basis between 8:00 - 9:00 AM, so that the Monroe Street entrance can be opened for easy and safe student access into the building. Please volunteer to help us out when you can. If you are available to assist with morning dropoff please email your name, student's name, teacher, grade, phone number and email address to
skinnerwest@gmail.com
.
Volunteers Needed for Morning Supervision, Lunchroom and Recess Duties. Volunteer Now!
Recent contract changes will limit the time teachers have available to assist with activities. Please assist with ANY time your can provide:
morning drop-off (8:00 - 9:00am)
morning supervision (8:00 -8:45am)
lunchroom and recess duties (11am - 1:15pm)
Provide your name, email, phone and available time/ day to skinnerwest@gmail.com if you can volunteer. We truly appreciate all our volunteers!
STAR Dance Team -
4th - 8th Grade Team Spaces Still Available
There are still a few spots available for the 4th-8th grade Star Pom, Jazz, Hip Hop Dance Team. Sign up today as the remaining seats are filling quickly!! The classes are on Tuesdays and Thursdays, during the STAR program. If interested, please email ninarose1231@yahoo.com. This program is available for no additional charge to confirmed STAR program registrants.
Register Now for Music House
"Violin and Rock's Cool" Music Classes!
Music House has provided instrumental education for Chicago for over 60 years. They specialize in group and private music education for a wide range of instruments. Their teaching method is based on the methods of Suzuki, Orff, and also use methods using rewards, positive reinforcement, and recordings that inspire and train the impressionable ears of children.
Since 1998 they have trained students at Skinner. Again this year Music House is offering Violin and Guitar classes at Skinner West when school is in session to students in K-6, and lessons on Rock Band instruments to students in 3-8. Instrument rental available. Classes will start on Tuesday September 3rd and will be held on Tuesday and Thursday from 3:45-4:45pm.
To register for the classes:
Register online at

http://musichouseinc.com

prior to the first class.

Click on "School Outreach" under Partnerships to Chicago Schools.

Scroll down to Skinner School and select the appropriate class and level for 2013-2014.

Chick on "Register"

Complete all fields to register and enroll.

Various payment options available.
Additional information is attached at this link and is available by calling 773-761-1059.

What Does "KISS & GO" Mean?


In an effort to eliminate congestion flow problems, DO NOT PARK ON THE MONROE STREET SIDE DIRECTLY IN FRONT OF THE SCHOOL IN THE MORNINGS OR EVENINGS. In the mornings, between 8-9am, we like to call this our "kiss and go" area which means the area where parents drive up, drop off their kids and drive away" area.
Other parents need to be able to use this area to drop off their children. Find parking in another area if you are going to exit your car for ANY period of time.
Even if you are dropping off a kindergartener, please DO NOT park in the "kiss and go area" even temporarily.
Please know that the drop off area is NOT intended for long or short term parking. It is NOT intended as an area for parents to park while they escort their children to their classroom. It is intended as a "Kiss-N-Go" area - this means that:
Parents make sure that your child is ready to exit your car when pulling up to the drop off area: they have their bookbag, lunch box, coat, hats, gloves, etc.;

Drive up to the drop off area;

Parents remain in your cars;

Kiss your kids while they're in the car;

The kids jump out and

...you drive away.
Please do not stay longer then the time needed to watch your son or daughter walk into the school. Please don't drop your child off in the middle of street and don't block the alley or park in the alley when you're dropping off your kids. Due to the large amount of traffic occurring during drop off, parents are requested to follow this procedure. Please inform your caregivers and private transportation services of this request. We need to keep this area clear so that all parents have a place to pull up to drop off their kids. If you need to come into the school or you want to stay with your child until 8:45 - please find parking on the street in an area other than the drop off area.
In addition, please do not block any driveways in the community area, double park or block a crosswalk while dropping off or picking up your child. Our parking lot is very small and is for staff only in the mornings. Please do not park in the staff lot or block other cars. Parents may park in the lot for pick-up after school if a space is available.
In the evenings, the Monroe side is used for school bus pick - up only.
In addition, DO NOT PARK ON THE ADAMS STREET SIDE DIRECTLY IN FRONT OF THE SCHOOL IN THE MORNINGS. In the mornings, the Adams side is used for school bus drop-off only.
In the evening, the Adams street side school parking zone is a "pick up and drive away" area. Do not leave your car for extended periods of time. Other parents need to be able to use this area to pick up their children. Please find legal parking in other areas if you are going to exit your car for extended periods of time.
Thank you for your cooperation in adhering to these procedures. We are looking forward to another safe and orderly school year.
We are trying to make sure that volunteers are available to assist with drop off. If you are interested in volunteering, email the volunteer coordinator at skinnerwest@gmail.com. We really need more volunteers in the morning to assist!
Starting August 14th* through September 10th* shop at any Safeway Family of Stores, purchase the specially marked products and
Mark T Skinner School 500013798
will earn 10%. Pretty awesome - and easy! Check out this video:
Your School Gets 10% Back - Safeway Family of Stores
Don't miss this opportunity to earn thousands of dollars. What To Do:
On your next visit to the store after

September 10th:

Keep your receipt and turn it in to our School/Group before October 4th!