Weekly Update
8:15am
Skinner Garden Commitee
Science Room 226
8:45am
Friends of Skinner West (FOSW) Meeting
Skinner Cafeteria
Skinner PTO/Forum Meeting
Skinner
6:30pm
LSC Meeting
Gymnasium
5:30-6:30 pm
1st-5th Grade
Back to School
Open House Night
6:30 pm
Room Parent Meeting
Skinner West
Neighborhood News


What's Happening in the West Loop? Visit the

==================
Did you miss last week's Week-At-A-Glance e-newsletter? Click here to catch up on a must-read!
==================
Does your Superstar have an accomplishment or honorable mention you would like to submit to the newsletter?
Reply to this email or email us at skinnerwest@gmail.com.
==================
ONGOING FUNDRAISERS
Are you supporting Skinner through these NO additional cost fundraisers?
SUPPORT OUR SCHOOL and Share this with Family and Friends!
Box Tops/ Labels for Education
Collect everyday labels from groceries to earn points and funds for our school library


e-Scrip (Dominick's & other retailers)
Visit
www.escrip.com
to designate your eScrip accounts to Mark T. Skinner. A percentage of your purchases go to the school. However, you must renew your e-Scrip
annually
. Look out for special bonus days too!
Target
1% goes to Skinner on ALL purchases made with Target Card (additional 5% all purchases for you!)
Designate Skinner Classical as your school
Mamapedia
5% of purchases go to Mark T. Skinner Classical School (Code A5BY)
=====================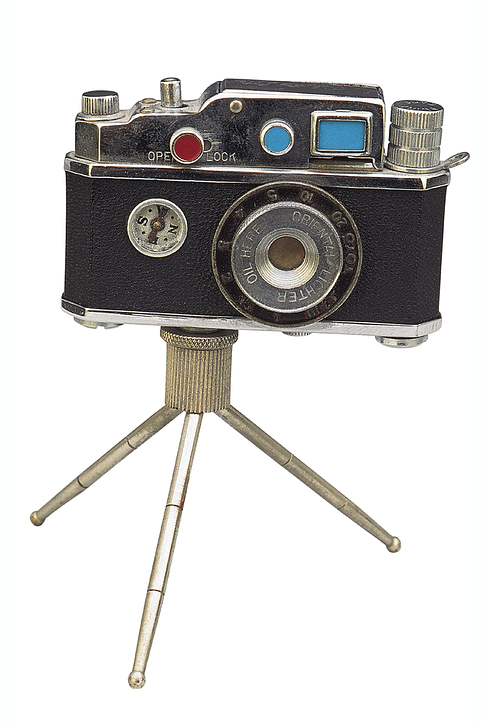 Please submit pictures from any Skinner West events (concerts, parties, presentations etc) to skinnerwest@gmail.com.
We prefer .jpg or .gif files of up to 350kb.
Click on the link to advance to the article you wish to read!
In This Issue...
New Articles:
Repeat News Articles and Updates:
Thank You Alderman Burnett and Arkadia Towers
Thanks to Alderman Walter Burnett, Arkadia Towers presented Skinner with a check for $125,000 at a groundbreaking ceremony on August 14th. The new apartment tower will be located on the east corner of Halsted and Adams Street. Principal Clark was invited to submit a wish list to the developers in October of last year. The wish list included many big ticket and small ticket items such as school marquees for both the main building and Little Skinner, a state of the art sound system for the gymnatorium, flat screen tvs for our lobby, lunchroom and landing areas for showcasing Skinner school assemblies, heavy duty color and black and white copiers,, laptops, desk top computers , interactive Promethean boards, IPADS for principal and assistant principal, charging carts, video cameras ,portable room dividers, Junior Great Books materials, new English series to implement the new Common Core Writing Standards, and professional development activities for teachers.
This check will go a long way in helping us to enhance the learning experiences for our Superstars and teachers. Thank you Arkadia Towers and Alderman Burnett!!
Thank You Skinner West Parents
Thank you Skinner West parents for responding to the call and contributing fans and hundreds of bottles of ice cold water during our first few (very warm) weeks of school. Thankfully, our air-conditioning units were back working by Tuesday morning, just in time for the day of record- breaking heat. Everyone's contributions were very much appreciated.
There is always so much happening at Skinner West. This week's newsletter is packed with information for all parents on opportunities to get informed and get involved in your child's school. We look forward to seeing all of you at an open house, at a meeting Tuesday of one of our many parent groups (FOSW, PTO, Gallery 111, and LSC), as a room parent, or as a volunteer during drop off/pick-up, lunch, or recess hours.
Deborah M. Clark
Principal
Back to School Open House :
1st-5th Grades Open House - Next Week
Please join us at our upcoming Back to School Open House to meet your child's teacher and learn about academic expectations. The Open House for Grades 1st through 5th is on Wednesday, September 18th, 5:30-6:30.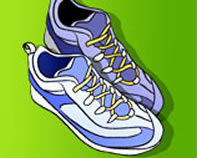 100 Mile Club
3rd and 4th Graders
As a result of Skinner West being named an ASAP Acceleration Grant Winner, our 3rd and 4th graders will be participating in the 100 Mile Club as part of their physical education program.
The 100 Mile Club's mission is to provide the opportunity to run or walk 100 miles at school during a single school year which improves school readiness to learn, creates better educational outcomes, building self-esteem and the overall health in the lives of children and others.
Look for more information in the coming weeks about this exciting addition to your 3rd-4th graders' physical education!
Get Involved!
PTO Meeting
Tuesday, September 17th 5:30
We invite and encourage all Skinner West parents to join the Skinner PTO/Forum today, attend the first PTO meeting next week, and support our fundraising efforts and fun events all year.
PTO/Forum was formed with a mission to provide both monetary and parent power/volunteer support to the school. As explained in the PTO letter in last week's newsletter, the PTO strives to raise funds to help fill the school's funding gaps throughout the year in a variety of ways. In addition, the PTO organizes many events including Orientation Night for New Parents, Family Fun NIght, Holiday Bazaar, and Teacher Appreciation Week.
All are welcome- and encouraged- to attend the first PTO general meeting this school year: Tuesday, September 17, 5:30-6:30pm at Skinner West. You can learn all about the PTO's fundraisers and activities that are in the works for this year and how you can get involved. Monthly meetings are held the third Tuesday of every month at 5:30pm, right before the LSC meetings.
Also, please take the time to complete your PTO parent volunteer form that was sent home last week and join the Skinner PTO Forum ($10 annual fee per household). Click HERE for a copy of the PTO form. Completed forms may be sent in with your student to their homeroom.
The Skinner PTO is looking forward to a wonderful and successful year!
Friends of Skinner West (FOSW)
Bake Sale during Open House 9/18
First Meeting: Sept. 17th 8:45 am
Friends of Skinner West (FOSW) is pleased to hold their annual bake sale fundraiser during open house. FOSW's mission is to meet and exceed the needs of the school improvement plan, while nurturing our students through extra curricular activities and educational opportunities (e.g. technology, language).
If you are able to donate baked or purchased goods for the bake sale, please bring them to the our bake sale table on

Wednesday, Sept. 18th

. Please bring any donated good on a nonreturnable tray.
If you can help facilitate sales or have questions, please contact Marla Sedler at

marlasedler@gmail.com

with your availability.
And if you can't donate, please stop by during the open house to purchase a goodie to support the school!
The next FOSW meeting is on
Tuesday, September 17th
at 8:45 am,

in the Skinner Wes
t cafeteria.

At this meeting, the FOSW will elect their board for the 2013-14 school year. All parents are invited to attend and join our group.
LSC Meeting
September 17th- 6:30pm
The Skinner West Local School Council (LSC) is a publicly elected body that works with teachers and administration in setting the direction for the school and identifying areas in which the school should improve. The Local School Council consist of the principal and parent, community, and teacher representatives.
The Skinner West LSC meets during the school year on the third Tuesday of every month at 6:30 PM at the school. The meetings are open to the public and all are welcome and encouraged to attend. The next meeting is on

Tuesday, September 17th at 6:30pm

in the Skinner West gymnasium.
Gallery 111 Meeting
September 17th 4:00pm
Skinner West Art Room
G
allery 111 is an organization within Skinner West that is comprised of parents, teachers and community volunteers that strive to provide funds for art programming on an annual basis to every grade at Skinner West. Arts are used at Skinner to reinforce the rigorous academic curriculum in a creative way and help develop the well-rounded child. To this end, Gallery 111 procures the best programming from Chicago's great art institutions, such Redmoon Theater, Poetry Center of Chicago, and May I Have this Dance- so that Skinner West students benefit from such arts exposure and education.
Gallery 111 welcomes all parents to join our group. The first meeting is
Tuesday, September 17th at 4:00pm
in the Art Room at Skinner West. If you cannot attend the meeting or would like more information,contact Jacqueline Bovit at
J
Bovit@cps.edu.

Join the Skinner Garden Committee
September 17th @ 8:15 am
Science Lab (Rm. 223)
If you wish to support and join the Skinner Garden Committee, please join us for our next meeting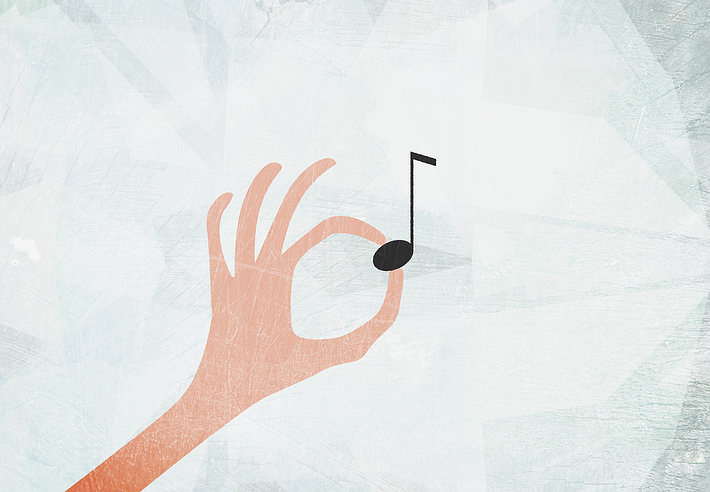 Glee Club Auditions
The Skinner West Glee Club is open to students (boys and girls) in Grades 5th through 8th. Glee Club is a by-audition group and is limited to 16 students. Glee Club a
uditions are on
Monday, September 16th, 3:45-5:00pm.
Call-back Auditions (invitation only) are on
Wednesday, September 18th, 3:45-4:30pm
At the audition, students will be asked to sing a selection from a song of their choice using the microphone and to demonstrate their vocal range.
Click
HERE
to view a flyer with more details.
Check the MUSIC NEWS bulletin board for audition results.
Skinner Cheerleading Program
Join the Skinner West cheerleading program! Skinner West is proud to announce its 2013-14 Cheerleading Program. Skinner students in grades 3rd to 8th are welcome to join and enhance their cheerleading skills. 3rd - 4th graders practice on
Mondays at 3:45 to 5:15
and 5th - 8th graders practice on
Wednesdays 3:45 to 5:15
. The program runs the entire school year.
We have our first event at the Chicago Marathon on October 19, 2013. Cheerleaders will perform at all home games and competitions throughout the year.
If you have any questions please feel free to contact Ms. Stevens-Mclin at
estevens-mc@cps.edu
.
Spanish Program Updates
Ms. Mallory Olian, our part-time Spanish teacher for the neighborhood program, accepted a full time job outside of CPS.We thank Ms. Olian for her service at Skinner and wish her the best of luck in her future endeavors.
We are
in the process of hiring a Spanish teacher to fill this position.
8th Graders:
Registration is Now Open for After School SelectivePrep Program

One third of the entrance score for Chicago's selective enrollment's high schools is determined by your child's performance on the Selective Enrollment High School Entrance Exam. SelectivePrep offers an intensive program to help prepare students for the Selective Enrollment Entrance Exam. SelectivePrep's course will review all the Exam's Reading, Math, Language, and Vocabulary topics and discuss optimal test taking techniques. Included in this program is a Study Guide containing extensive content review and exercises.
Classes at Skinner West will start on
Thursday, October 3rd
and run for 8 sessions from 3:45 PM - 5:45 PM. A minimum enrollment of 10 students is needed to run the class at Skinner - so please spread the word.
If you want to register or need more information, visit http://www.selectiveprep.com or call 312-409-8411.
Room Parent Program Updates
Volunteers Still Needed
Training Meeting After Open House
Thank you to everyone who volunteered to be a Room Parent for this academic year.
All volunteers or interested volunteers are invited to attend the "Room Parent Training and Orientations" scheduled immediately following the open house on
Wednesday, September 18th
We still need parent volunteers to serve as Room Parents in the following classrooms:
1st Grade, Room 212 Lohman
3rd Grade, Room 223 Howlett
3rd Grade, Room 301 Dalal
4th Grade, Room 312 Cox
5th Grade, Room 318 Lewandowski
5th Grade, Room 317 Ramakrishnan
5th Grade, Room 314 Rosenzweig
6th Grade, Room 319 Montenegro
6th Grade, Room 321 Lee
7th Grade, Room 322 McSpadden
7th Grade, Room 323 Fitzsimmons
8th Grade, Room 320 Mellos
8th Grade, Room 326 Sendoun
We also need Room Parents for the Specialized Classes: Spanish, Mandarin, Science, Music, Art, and Library.
If you have already volunteered with a teacher, but haven't emailed your information to the Room Parent Coordinator, or if you are interested in becoming a Room Parent, please email the Room Parent Coordinator at skinnerwestroomparent@gmail.com with:
Your name:
Email Address:
Cell Phone Number:
Teachers Name:
Child's Name:
LAST WEEK to Vote for Skinner West
Every Vote Helps Our School
Thank you to all who have voted so far! Skinner West has over 400 votes! You still have time to vote weekly-- Voting ends September 21st.
Please vote TODAY to help Skinner West earn Target GiftCards for books, field trips, programs and anything else we need. Every 25 votes the school gets earns a $25 TargetCard for Skinner West.
There is NO COST to you, its easy, and takes only 1 minute!
Search for Skinner West in Chicago, IL

Click on the "Vote" Button

Repeat these steps every week (weekly voting ends each Saturday at midnight). If you voted already this week, be sure to vote after Saturday again

Spread the news to all your friends and family!
Any questions, please email skinnerwest@gmail.com
Reminder:
Please Pay the School Fees!
Various school fees are collected annually to allow us to provide a number of enrichment opportunities for students and enhance the educational programs. Each grade has different fee and below are PDF copies of each grade level fee sheet. Fees are paid to your child's homeroom teacher during our open house or during the first week of school. We are in the process of updating our Paypal account so that school fees may be paid via Paypal. We will email you via this newsletter as soon as Paypal has been updated and you can begin to pay your school fees online.
Kindergarten Neighborhood/Magnet Fees
1st Grade Neighborhood/Magnet Fees
2nd Grade Neighborhood/Magnet Fees
4th - 5th Grade Classical Fees
PTO's Catalog Fundraiser In Progress--
Please Support Our School!


To raise money for Skinner West, the PTO/Forum's first of three fundraisers for this school year has begun.
Our Catalog Fundraiser started this week and ends
September 30th.
Please make sure to check your child's backpack - Full color catalog packets were sent home or will be sent home with your child this week.
The catalog contains various items including kitchen gadgets, food products, gift wrap and magazine subscriptions.
In addition to supporting your child's experience and education at Skinner West, these are great products and there are amazing prize incentives! Please ask your friends, family, neighbors, and co-workers to help support our school.

All orders and payments are due Monday, September 30th. Items ordered will be able to be picked up at Skinner on November 12, 2013 (which is also Report Card Pick-Up Day).
Any questions? Contact the PTO President at joeylynn76@gmail.com.
Gym Schedule Is Now Posted- Uniforms Are Required
The 2013-2014 Physical Education Class Schedule has been set. Please click
HERE
to see what day(s) your child has gym.
The Skinner PE department will once again be using mylocker.net for the 2013-2014 school year!
PE uniforms are MANDATORY for ALL PE classes and all Skinner students should be in their PE Uniform by
Monday, September 30th
. We respect your right to use a different vendor to purchase uniforms. However keep in mind the CPS dress code as it applies to PE is a plain all white top and plain navy blue bottoms.
If a uniform is not purchased from the MyLocker website it needs to be free of any writing, logos, or lettering.
Most importantly, gym shoes are an absolute necessity for class. If a child doesn't wear gym shoes to PE they will be unable to participate that day due to the possibility of injury.
Follow these directions to begin ordering your uniforms today:
Go to:

Under the "Enter your School, City, or Zip" section of the homepage, type in 'Skinner West Classical' and select Illinois from the drop down box directly below. Search results will pop up on screen.

Click on 'Skinner West Classical'.

On the next page, the Skinner logo will be the top left logo. You can also go to the 'Select Activity' drop down menu and select the 'Phys. Ed' option. All designs under the 'Phys Ed.' drop down are acceptable.
*If you would like to change the color of the apparel, you can click a color below the logos presented. In order to look at more color options click the small "+".
*Specifics on sizing are available on the website.
If you have any issues with the website or any questions about the order or process of ordering, immediate assistance can be provided by calling 1-877-898-3366 or you may click the 'Contact Us' link at the very bottom of the homepage to send an email for assistance.
Finally, please note, a portion of all mylocker purchases is given back to Skinner West, therefore, every purchase benefits not only your child but also our school.
Thank you for your cooperation!
Box Top News
The Box Top program is an easy way to earn cash for our school. Look for the pink BoxTop on hundreds of participating products. Each clipped Box Top is worth 10 cents for our school.
Our goal this year is to earn $3200 for books, materials, and technology for the Skinner West school library.
Here are some great, easy ways to earn Bonus BoxTops this week:
Grow Local Learning- Earn 5 Bonus BoxTops just by registering at

http://www.growinglocallearning.com

and select Skinner West Elementary School. This website is Jewel-Osco's Box Top donation site.
Thank you to everyone who collected Box Tops over the summer! Prizes will be handed out once regular library classes start.
For more information on the Box Top program, please click
HERE
.