Weekly Update
Friday, Jan.24th
NO SCHOOL
School Improvement Day
PTO Meeting
5:30 pm
Skinner West
LSC Meeting
6:30
Skinner Gym
Wednesday, Jan. 29
7th/8th Gr. Movie Night
3:45-6:15
Skinner West
Friday , Jan. 31
Pizza Day
4th-6th Gr. Winter Dance
3:45-6:00
Skinner West Gym
STAR Program Payment Due
Neighborhood News


What's Happening in the West Loop? Visit the

==================
Did you miss last week's Week-At-A-Glance e-newsletter? Click
here
to catch up on a must-read!
==================
Does your Superstar have an accomplishment or honorable mention you would like to submit to the newsletter?
Reply to this email or email us
==================
ONGOING FUNDRAISERS
Are you supporting Skinner through these NO additional cost fundraisers?
SUPPORT OUR SCHOOL and Share this with Family and Friends!
==================
Box Tops/ Labels for Education
Collect everyday labels from groceries to earn points and funds for our school library


==================

e-Scrip
Visit
www.escrip.com
to designate your eScrip accounts to Mark T. Skinner. A percentage of your purchases go to the school. However, you must renew your e-Scrip
annually
. Look out for special bonus days too!

==================


Target
1% goes to Skinner on ALL purchases made with Target Card (additional 5% all purchases for you!)
Designate Skinner Classical as your school
==================
Mamapedia
5% of purchases go to Mark T. Skinner Classical School (Code A5BY)
==================
=====================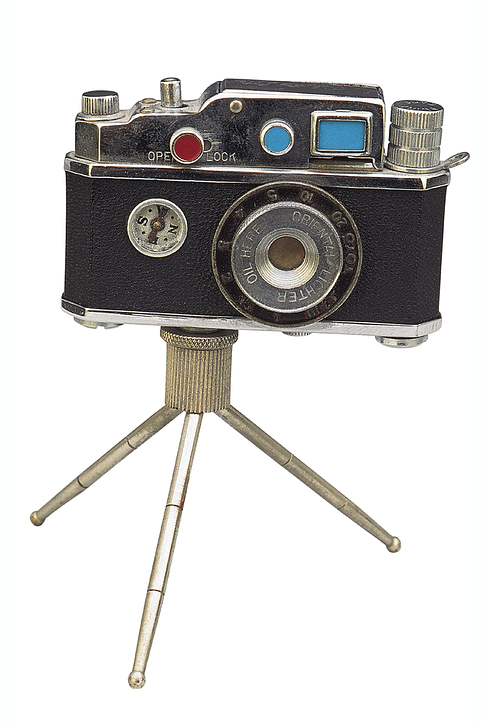 Please submit pictures from any Skinner West events (concerts, parties, presentations etc) to skinnerwest@gmail.com.
We prefer .jpg or .gif files of up to 350kb.
Need to Contact Mrs. Clark?
If you need to contact Mrs. Clark through email, please contact her at
principalclark20@gmail.com
. This new email address has been set up for only Skinner West parents to use. Thank you!
Pizza Day
Friday - January 31st
The next Skinner Pizza Day is Friday, January 31st. Click HERE for a copy of the order flyer. All orders must be made by Wednesday, January 29th.
Volunteers and Donations (water bottles, napkins, Capri Suns) are always needed and appreciated! Contact vmellos@cps.edu if you can help.
Pizza days help raise money for the 8th grade trip to Washington DC.
Back to top
Thank You for Your Donations
Congrats to Ms. Carlson's 4th Grade Class!
Thank you to all the Skinner students and families that donated items to Mercy Homes for Boys and Girls during the Student Council's winter donation drive.
Congratulations to Ms. Carlson's 4th Grade Class! Room 316 was the classroom with the most donated items to Mercy Homes for Boys and Girls. Every student in Room 316 was awarded two purple slips. Purple slips are slips given, throughout the school year, to students by Skinner West teachers and staff to recognize "Superstar" behavior (good deeds, being especially well-behaved, being proactive). The slips are entered into a raffle and, during school assemblies, raffle winners are drawn and awarded prizes.
Movie Night
Grades 7-8
The Skinner Student Council presents Movie Night on Wednesday, January 29, 2014 after school from 3:45 to 6:15 pm. All 7th and 8th grade Skinner West students are invited to attend. Admission is $2.00 and snacks will be sold during the movie. Permission slips will be sent home this week.
Winter Dance
Grades 4-6
The Skinner West Student Council is sponsoring a Winter Dance for all students 4th, 5th and 6th grade. The Winter Dance will take place after-school on Friday, January 31, 2014 from 3:45 to 6:00 pm. Admission is $5 in advance, $7 at the door. Permission slips will be sent home this week.
Skinner West Basketball Season Begins
The Skinner West Boys and Girls Basketball Teams have started their season. Last week, the 5th/6th Grade Boys Basketball team won against Salazar 42 to 7. The 7th/8th Grade Boys Team beat Salazar 55 to 7.
Skinner's 7th/8th Grade Girls Basketball Team won against LaSalle 7 to 6. Congratulations on a great start to the season!
Look for more information in upcoming newsletters about all the teams - and plan to come out and support our school!
Skinner Summer Camp
Attention all Superstar Families! The Skinner Summer Camp is back and better than ever! We are excited to offer an 8 week camp, consisting of two four-week for our Superstars in grades K-4. For more information,
view our FLYER.
To register, click
HERE
For additional questions, feel free to speak with our camp coordinators (Mr. Johnson, Ms. O'Brien, Ms. Ramakrishnan, and Ms. Wardanian). Email questions can be sent to Mr. Johnson at
rdjohn3@gmail.com
.
It's going to be an amazing summer - so don't miss out on the fun!
It's that time again! The next STAR Program payment (either for the 3rd Quarter or 2nd Semester) is due by
Friday, January 31, 2014.
Stop by the STAR program table to be sure you are up-to-date with your STAR payments!
Any questions, please contact swstarprogram@gmail.com
Gallery 111's Annual Art Show
Feb. 7th
All Skinner parents, students, families and friends:
Please plan on joining us Friday, February 7 from 5 p.m. to 7 p.m. at Skinner West for a student art social.
Parent volunteers are needed for all shifts. Please contact Ms. Bovit at jcbovit@cps.edu if interested.
Back to top
Registration for After-School Karate
Registration is now open for all those interested in Karate for the new semester. Karate will take place at Skinner West on Mondays and Wednesdays 4:00-5:15pm, from January 27th - June 4th.
For more information or to register online, please go to
4K-Karate Spring Registration
or visit the website at
http://4k-karate.org/
.
SelectivePrep After-School Class
Register NOW
for SelectivePrep's After School Seventh Grade Standardized Test (for 7th Graders) Class.
SelectivePrep offers a 14 hour program to prepare students for the 7th Grade Standardized Test. Scores from the Reading and Math on this test represent one third of the Selective Enrollment admission score.
To qualify for other advanced programs, a minimum of 75% on this test is required. Additionally, scores from this Exam will play a crucial role on whether or not a student is admitted to competitive programs including International Baccalaureate (IB) and advanced magnet high schools.
In 2014, the 7th grade standardized test will be 100% Common Core compliant. Click here to read more about 2014: The Transition to Common Core or visit their home page.
Classes at Skinner will start on Thursday, February 27th and run for 7 sessions from 3:45 PM - 5:45 PM. We will need a minimum of 10 students to run the class at Skinner - so please spread the word. Click here to Register NOW.
If you need more information or have any questions, please visit www.selectiveprep.com or call 312-409-8411.
Skinner's Sixth Annual Ski and Splash Day
Join the Skinner West community for the 6th annual Ski and Splash Day
Feb. 22, 2014
.
This event is open to all Skinner West students and their families.
Click
here
to view a copy of the Ski Day Registration Form - which includes the prices for ski lessons offered.
Money Smart Kid Essay Contest
The Federal Reserve Bank of Chicago is again sponsoring the Money Smart Kid Essay Contest, which allows the 5th-8th graders the opportunities to win a $5,000 scholarship.
Click
HERE
for the flyer to learn more about the Money Smart Kid Essay Contest and for an application. All essays and applications must be submitted to the Federal Reserve Bank by
February 26, 2014.
Changes to 2013-14 School Calendar
Make Up Snow Days
Changes to the calendar have been announced due to the snow days:
June 11th

, which was the first day of students' summer break, will become a student attendance day to make up for the January 7th snow day.