Weekly Update
Friday, Jan. 31
LSC Meeting
6:00 pm
Skinner Gym
Report Cards Go Home
STAR Program Payment Due
Monday, Feb. 3
Boys Basketball
Home Game
5/6 4:30
7/8 5:30
Tuesday, Feb. 4
Girls Basketball
Home Game
5/6 4:15
7/8 5:30
Wednesday, Feb. 5.
Friends of Skinner West
Meeting
8:45 am
Skinner Cafeteria
7th/8th Gr. Movie Night
3:45-6:15
Skinner West
Friday , Feb. 7
Pizza Day
Gallery 111 Winter Art Show
5:00-7:00
2nd Floor Landing, Skinner West
Neighborhood News


What's Happening in the West Loop? Visit the

==================
Did you miss last week's Week-At-A-Glance e-newsletter? Click
here
to catch up on a must-read!
==================
Does your Superstar have an accomplishment or honorable mention you would like to submit to the newsletter?
Reply to this email or email us
==================
ONGOING FUNDRAISERS
Are you supporting Skinner through these NO additional cost fundraisers?
SUPPORT OUR SCHOOL and Share this with Family and Friends!
==================
Box Tops/ Labels for Education
Collect everyday labels from groceries to earn points and funds for our school library


==================

e-Scrip
Visit
www.escrip.com
to designate your eScrip accounts to Mark T. Skinner. A percentage of your purchases go to the school. However, you must renew your e-Scrip
annually
. Look out for special bonus days too!

==================


Target
1% goes to Skinner on ALL purchases made with Target Card (additional 5% all purchases for you!)
Designate Skinner Classical as your school
==================
Mamapedia
5% of purchases go to Mark T. Skinner Classical School (Code A5BY)
==================
=====================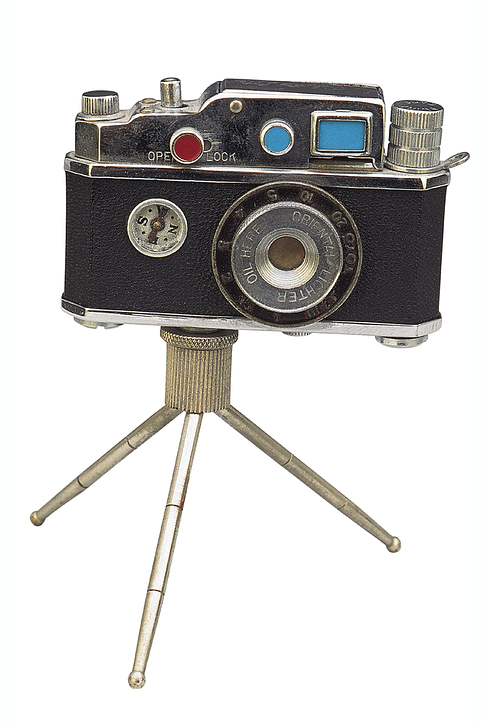 Please submit pictures from any Skinner West events (concerts, parties, presentations etc) to skinnerwest@gmail.com.
We prefer .jpg or .gif files of up to 350kb.
Pizza Day
Friday - February 7th
Due to the unexpected short week, Skinner's Pizza Day was moved to Friday, February 7th. Orders must be turned in by February 5th. Click HERE for a copy of the order flyer.
Volunteers and Donations (water bottles, napkins, Capri Suns) are always needed and appreciated! Contact vmellos@cps.edu if you can help.
Pizza days help raise money for the 8th grade trip to Washington DC.
Back to top
LSC Meeting Rescheduled
Due to the school closing on Tuesday, the Skinner West Local School Council (LSC) has rescheduled their meeting. The LSC has called an emergency meeting for Friday, January 31, 2014 at 6:00 pm. This meeting will be held in the school gym and all are invited to attend.
To view a copy of the agenda for this meeting, please click
HERE
.
Congratulations to
Gallery 111's Art Show Winners
Art Show is Feb. 7th
All Skinner parents, students, families and friends:
Please plan on joining us Friday, February 7 from 5 p.m. to 7 p.m. at Skinner West for a student art social. View our art gallery, listen to the Glee Club perform, and participate in fun art activities.

Parent volunteers are needed for all shifts. Please contact Ms. Bovit at jcbovit@cps.edu if interested.
All art work that was entered into the contest will be displayed at the art show.
In addition, some of the art submissions were selected as winners and turned into notecards. These notecards will be sold during the art social and proceeds will benefit Skinner West.
Below are the names of the Gallery 111 Art Card Contest WInners:
Sophia W. Room 212
Maura S. Room 222
Isabella A. Room 212
Tyler G Room 223
Ingrid L. Room 217
Nell H. Room 312
Miles K. Room 214
Aaron Z. Room 218
David W. Room 218
Colette V. Room 220
Mila M. Room 316
Honorable Mentions:
Ruth Z. Room 317
Fiona L. Room 318
Congratulations to all of our Skinner artists!
Back to top
Skinner West Science Fair Winners
Advance to the Chicago City Science Fair!
Congratulations to all the Skinner West students who successfully represented our school at the 2014 Chicago Regional Science Fair on Friday, January 24th.
8
th
Graders: Yujing C., Emma W., Eric L., & Marcanthony H.
7
th
Graders: Suky C. & Rachel T.
Although Sixth graders are not allowed to move on to the City Science Fair, Benjamin Placed 5
th
among his fellow sixth grade participants with his project
Which Bridge Can Hold The Most Weight?
Yujing & Emma with their project,
The Inhibitor,
Suky & Rachel with their project,
Training Your Heart,
and Marcanthony & Eric with their project,
Does Music Affect a Person's Ability to Think?
,
all placed among the top 15 projects in the competition and will be moving on to represent us in the Chicago City Science Fair at The Museum of Science and Industry on

March 21
, 2014.
Way to go Skinner Superstars! We are all very proud of you.
Letter from Coach Westy
100 Mile Club Challenge Open to All Students
All 3rd and 4th graders are aware of the 100 Mile Club challenge (which many have been working on since October). I am opening this opportunity up for all grade levels. Any student interested in working towards achieving 100 miles before the end of the school year is welcome to join. The requirement to participate in this program includes completing the Welcome To The Club form, and submitting $10 to Ms. Westy by Monday, Feb 17th. Additionally, you and your child are responsible for keeping track of each mile completed by filling out the personal progress chart.
Mileage can be logged by reviewing the mile equivalent handouts which explains:
You may log 1 mile for 20 minutes of any exercise that makes you breathe hard and sweat.
You may log 1 mile for 15 minutes of any continuous exercise that makes you breathe very hard and perspire heavily.
For a copy of a Registration Form, Personal Progress Report Form and Mile Equivalent Form click HERE.
Please remember, all forms along with $10 must be submitted by

Monday, Feb 17th

.
8th Grade Future Engineers
Congratulations to our 8th graders,
Eren F.,Amira Y., and Luci W.
These students were selected to participate in the Introduce a Girl to Engineering Day Conference, to be held on Thursday, February 20, 2014. The conference encourages middle school girls to explore and pursue careers in engineering. On the day of the event, each girl will be paired with a female scientist/engineer mentor for the day. Their mentor will guide them throughout the conference. They will attend all activities - motivational presentations, tours of Argonne facilities, and scientific experiments. We can't wait for our future engineers to report back to Skinner!!!
Movie Day
Grades 7-8
The Skinner Student Council presents Movie Day on Wednesday, February 5, 2014 after school from 3:45 to 6:15 pm. All 7th and 8th grade Skinner West students are invited to attend. Admission is $2.00 and snacks will be sold during the movie. Permission slips were sent home.
Skinner West Girls Basketball Season Schedule
The Skinner West Girls Basketball Team CPS season is underway. Come out and support our team! Here is the schedule for future games:
| | | | | | |
| --- | --- | --- | --- | --- | --- |
| | | | | | |
| 1/30 | 4:15 | 5/6 | v. Ogden | @ Jenner | |
| | 5:00 | 7/8 | v. Odgen | @Jenner | |
| 2/4 | 4:30 | 5/6 | v. Armour | HOME | |
| | 5:30 | 7/8 | v. Armour | HOME | |
| 2/11 | 4:30 | 5/6 | v. South Loop | @South Looop | |
| 2/13 | 4:30 | 5/6 | Brown | HOME | |
| | 5:30 | 7/8 | Brown | HOME | |
| 2/18 | 4:15 | 5/6 | Armour | @Jenner | |
| 2/27 | 4:30 | 5/6 | Brown | @Brown | |
| | 5:30 | 7/8 | Brown | @Brown | |
CPS Regional ARTS Day
Know a K-8th grade student interested in the arts? Sign them up now for the CPS Regional ARTS Day on February 8, 2014! At this FREE event, students will take 3 different workshops allowing them to explore theatre, dance, music, or visual art! This event takes place at four sites across the city, so pick the site most convenient for you!
Lyric Opera of Chicago is the lead arts partner for Regional ARTS Day and is providing workshops at all four sites. Other participating organizations include:
Lookingglass Theatre Company
Old Town School of Folk Music
Chicago Jazz Philharmonic
School of the Art Institute of Chicago
The North/Northwest and the South/Far South sites are FULL. Please choose another site.
West Regional Site: John Marshall Metropolitan High School, 3250 W. Adams St.

Southwest Regional Site: Kelly High School, 4136 S. California Ave.
To register for the ARTS Day, go to:
Spotlight on a Skinner West Superstar
Skinner West 3rd grader Tyler T. is making great strides in the world of print modeling.
This month, Tyler's image was featured on the packaging of a new Pokémon Remote Controlled Training Figure. Since his first audition 2 years ago, Tyler has been hired and featured in several advertising campaigns including ShopKo Stores and another Pokémon ad.
Does your Superstar have an accomplishment or honorable mention you would like to submit to the newsletter? If so, please email us at
Need to Contact Mrs. Clark?
If you need to contact Mrs. Clark through email, please contact her at
principalclark20@gmail.com
. This new email address has been set up for only Skinner West parents to use. Thank you!
Skinner Summer Camp
Attention all Superstar Families! The Skinner Summer Camp is back and better than ever! We are excited to offer an 8 week camp, consisting of two four-week for our Superstars in grades K-4. For more information,
view our FLYER.
To register, click
HERE
For additional questions, feel free to speak with our camp coordinators (Mr. Johnson, Ms. O'Brien, Ms. Ramakrishnan, and Ms. Wardanian). Email questions can be sent to Mr. Johnson at
rdjohn3@gmail.com
.
It's going to be an amazing summer - so don't miss out on the fun!
Reminder to 7th Graders
Register for SelectivePrep After-School Class
Register NOW
for SelectivePrep's After School Seventh Grade Standardized Test (for 7th Graders) Class.
Get your child into one of the Chicago Public School's Selective Enrollment High Schools. Competition for admission is fierce and intensifying last year over 16,000 students applied for about 3,000 available openings.
SelectivePrep offers a 14 hour program to prepare students for the 7th Grade Standardized Test. Scores from the Reading and Math on this test represent one third of the Selective Enrollment admission score.
To qualify for other advanced programs, a minimum of 75% on this test is required. Additionally, scores from this Exam will play a crucial role on whether or not a student is admitted to competitive programs including International Baccalaureate (IB) and advanced magnet high schools.
In 2014, the 7th grade standardized test will be 100% Common Core compliant. Click here to read more about 2014: The Transition to Common Core or visit their home page.
Classes at Skinner will start on Thursday, February 27th and run for 7 sessions from 3:45 PM - 5:45 PM. We will need a minimum of 10 students to run the class at Skinner - so please spread the word. Click here to Register NOW.
If you need more information or have any questions, please visit www.selectiveprep.com or call 312-409-8411.
Skinner's Sixth Annual Ski and Splash Day
Join the Skinner West community for the 6th annual Ski and Splash Day
Feb. 22, 2014
.
This event is open to all Skinner West students and their families.
Click
here
to view a copy of the Ski Day Registration Form - which includes the prices for ski lessons offered.
Money Smart Kid Essay Contest
The Federal Reserve Bank of Chicago is again sponsoring the Money Smart Kid Essay Contest, which allows the 5th-8th graders the opportunities to win a $5,000 scholarship.
Click
HERE
for the flyer to learn more about the Money Smart Kid Essay Contest and for an application. All essays and applications must be submitted to the Federal Reserve Bank by
February 26, 2014.