Weekly Update
Tuesday, October 15
Deadline For Submitting Medical Immunization Forms
Wednesday, October 16
Facilities Committee Meeting
LSC Communications Meeting
6:30 PM
Library
Friday, October 18
Applications Due For LSC Parent Vacancy


Neighborhood News


What's Happening in the West Loop? Visit the

==================
Did you miss last week's Week-At-A-Glance e-newsletter? Click here to catch up on a must-read!
==================
Does your Superstar have an accomplishment or honorable mention you would like to submit to the newsletter?
Reply to this email or email us at skinnerwest@gmail.com.
==================
ONGOING FUNDRAISERS
Are you supporting Skinner through these NO additional cost fundraisers?
SUPPORT OUR SCHOOL and Share this with Family and Friends!
Box Tops/ Labels for Education
Collect everyday labels from groceries to earn points and funds for our school library


e-Scrip (Dominick's & other retailers)
Visit
www.escrip.com
to designate your eScrip accounts to Mark T. Skinner. A percentage of your purchases go to the school. However, you must renew your e-Scrip
annually
. Look out for special bonus days too!
Target
1% goes to Skinner on ALL purchases made with Target Card (additional 5% all purchases for you!)
Designate Skinner Classical as your school
Mamapedia
5% of purchases go to Mark T. Skinner Classical School (Code A5BY)
=====================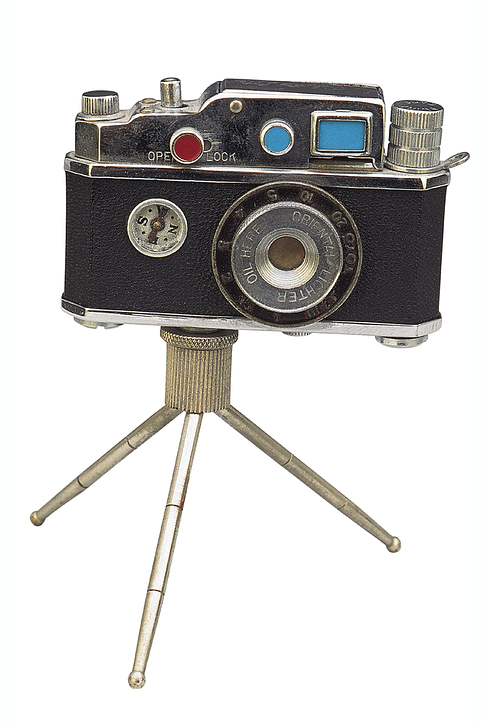 Please submit pictures from any Skinner West events (concerts, parties, presentations etc) to skinnerwest@gmail.com.
We prefer .jpg or .gif files of up to 350kb.
Click on the link to advance to the article you wish to read!
Get your game on! Skinner West Gym is hosting a 3 on 3 basketball tournament for Skinner students Saturday Oct. 26 as a fundraiser for the basketball and debate teams. There will be two sessions to accommodate Skinner Super Stars of all ages: Session 1 for Kindergarten - 3rd graders will run from 9:00am-12:00pm. Session 2 for 4th - 8th graders is from 12:30pm-7:00pm. The $25 per player fee includes a commemorative t-shirt. Games will be refereed by the Skinner West Basketball Coaches. Sign up as a team, or individuals can sign up and be paired by the coaches.
Registration forms are available in Rm. 321 (Mr. Lee's room) and should be returned to Mr. Lee by
Monday, Oct. 21
. But don't wait until the last minute as there are a limited number of spots available.
Parent volunteers are needed to staff the concession stand,
Reminder:


Wednesday, October 16th is the last day you can go to
CongratsMrsClark@gmail.com
to add congratulatory messages, words of love and pictures of Mrs. Clark's time at Skinner West. We will print out the messages that are sent to this online message board to include in her 20th anniversary memory book.
Thank you for taking part in Mrs. Clark's 20th anniversary celebration!
Back to top
Our Skinner West Cheerleaders will be attending the Chicago Marathon this Sunday, October 13th. We will be supporting the Elite runners and the wheel chair marathoners. Please come out and support us.
We will be at Taylor/Morgan between 8:15 am and 1 p.m.
For those of you who would like to drive to the marathon, Taylor Street will be closed to traffic. The best way to go is Roosevelt Rd and north on Morgan. The UIC parking lot on Morgan (Roosevelt) will be open. Mention MARATHON and you will only have to pay $2 for parking.
Thank you,
Ms. Erika Stevens
Last weekend three of our Skinner Superstars traveled to Memphis, TN and competed in the Memphis Open Karate Championship.
Maquan B. - Novice 5-6yrs, (1st grade) Took 1st in Kumite (fighting) & 4th in Kata (forms)
Cornell S. - Novice 7-8yrs, (3rd grade) Took 1st in Kumite (fighting) & 1st in Kata (forms)
Gabrielle N. - Advanced 9-10yrs (4th grade) Took 1st in Kumite (fighting), 1st in Kata (forms) & 3rd in Kobudo (weapons)
The Skinner students toured the city and visited the National Civil Rights Museum while in Memphis. Gabrielle is a highly ranked competitor on several national circuits winning national competitor of the year for the third year in a row. This was Maquan and Cornell's first overnight competition after competing and winning in Milwaukee and Aurora earlier this season.

Great job Skinner Superstars!
On Tuesday, October 8th, Friends of Skinner West (FOSW) held an election for the 2013-2014 board members. The current FOSW board members are:


Marla Sedler, President
Anna Landsnes, Vice President
Laurie Mullick, Secretary
Open, Treasurer


We are still looking for a Treasurer. The Treasurer is responsible for recording all bank transactions, deposits, recording receipts, writing checks and tax organization. Our next meeting is on
November 5, 8:45 am
in the Lunch Room. We will be having the election for Treasurer at this meeting, so if you are interested, please come.
Attention Parents:
Don't Risk Getting Towed!
Our parking lot east of the school building has limited spaces and is reserved for our Skinner West teachers and staff.
Teachers and staff will now be displaying parking permits on their car dashboards. All cars that do not have the proper permits will be towed at the owner's expense.


We appreciate everyone's cooperation.
Skinner West LSC Parent Representative Vacancy
The Skinner West Local School Council (LSC) has one parent representative vacancy and invites interested candidates to apply.
The primary responsibilities of an LSC include approving how local school funds and resources are allocated, approving and monitoring the implementation of the annual Continuous Improvement Work Plan (CIWP), & hiring and evaluating the school's contract principal. For more information about LSC responsibilities and the Skinner West LSC committee, please go to our school website.
If you are a Skinner parent and would like to be a member of our Local School Council, please fill out the required Candidate Nomination Forms. You can obtain the application in the Skinner West Main Office. Applications are due in the office on Friday,
October 18, 2013

by 4:00pm.
All interested candidates will be invited to speak at our next LSC Meeting in the Skinner West Gym on
October 22, 2013
at 6:30 pm
Deadline for Submitting Medical Forms Fast Approaching


October 15th
is the deadline for submitting proof of immunizations and health exams to Skinner West if your child entered preschool or kindergarten up to age 6 (physical exam and lead screen), entered the State of Illinois for the first time at any grade level or entered kindergarten, 6th grade, or 9th grade (ages 5, 11, and 15 for ungraded programs). For assistance, contact Skinner West or call (773) 553-2242 to speak with one of the district office CPS support staff. All necessary documentation, including the immunization requirements and copies of the health requirement forms are available on the CPS website. Information regarding the dental and vision exam requirements are also available online at the attached links. For more information, contact CPS Coordinated School Health at (773) 553-1830.
New Rule For School!
All 6th through 12th grade students will be required to show proof of receiving one dose of Tdap (Whopping Cough vaccine) by October 15, 2013.


In addition, ALL students must turn in the Student Medical Information Form to their schools at the beginning of the year. Please see below for a copy of this form as well as the minimum
SOS- Library Volunteers Needed
Parent Volunteers are needed throughout the year to assist with shelving books, maintaining materials, and other small tasks. If you are available to help on a regular basis (weekly, mornings, afternoons, etc) please email your availability to Ms. Ranftl at kranftl@gmail.com with "Library Helper" in the subject line. If you are only available sporadically but would still like to help, please email or stop by- there is always something that needs to be done!
Back to top
Box Tops News
Please continue sending in your Box Tops! Remember to be careful of the expiration date as you clip them from household products and food. Box Tops with missing or expired dates do not receive credit. If you do any online purchasing, check out the Box Top Marketplace. You can earn eBoxTops by shopping at over 300 online retailers- clothing, office supplies, home goods, beauty items, travel, pet care, gifts, photos, and more! Skinner families were Superstar Box Top Collectors this summer, and kicked off the year with a great start! Summer Challenge participants will be receiving their prizes next week. An autumn collection contest will begin October 7th, and run through November 30th. The class that collects the most Box Tops during this time will receive a fun prize! Remember to ask family and friends to help you collect.
Back to top
Coming Soon... Book Fair!!!
Mark your calendars- the Scholastic Book Fair will be at Skinner West
November 12th-19th
! Volunteers will be needed to set up the Book Fair Friday, November 8
th
, assist shoppers November 12
th
-19
th
, and pack up the fair November 20
th
. Book Fair will be open for shopping on Report Card Pick Up Day, Nov. 12
th
during conference hours. Nov. 13
th
-19
th
, students will shop during regular school hours, and parents may begin shopping at
8:15
. Book fair will also be available online. More information will follow as Book Fair approaches. Please email Ms. Ranftl at
kranftl@gmail.com
if you are available to help with Book Fair. Thank you!
NBC Learn: New District Online Database


The Department of Libraries, Educational Tools & Technology, is pleased to announce the two-year donation of NBC Learn, a great video-based online database that is available to all CPS students from home and school. Access the portal to all of our CPS subscription databases at
library.cps.k12.il.us
. See below for more information about this database.
NBC Learn K-12, the education division of NBC News, is excited to kick off an exciting new partnership with Chicago Public Schools! NBC Learn K-12 is an award-winning collection of multimedia resources that provide an easy and affordable way to integrate 21st century technology into the library, media center and classroom, while adding relevance to lessons and engaging visual learners of all ages and abilities.
The NBC Learn K-12 resource features more than 14,000 historic
news reports, primary source documents, current events, and original series including "Science of Innovation", "Writers Speak to Kids", and the Emmy Award-winning "Science of NFL Football" series. The resources are aligned to Illinois State Standards and the Common Core.
NBC Learn K-12 features robust searching, browsing and filtering tools to aid research and inquiry-based discovery. With individual accounts, teachers and staff will have complete access to our resources, 24/7, from school and from home. To get started, please navigate to
http://cps.nbclearn.com.
Click
here
to view the Fall schedule for Mad Science Lab activities.
S
kinner West Wins National Award:
Named a 2013 National Blue Ribbon School
Skinner West was named a national Blue Ribbon School by the U.S. Department of Education this week. Our school was nationally recognized as an exemplary high performing school.
The National Blue Ribbon Schools award honors public and private elementary, middle and high schools where students perform at very high levels or where significant improvements are being made in students' levels of achievement.
Skinner West was one of only 11 public elementary schools in Illinois named a Blue Ribbon School this year.
Skinner West was selected for being an "Exemplary High Performing School." This category of schools are recognized among their state's highest performing schools, as measured by state assessments or nationally-normed tests.
"Excellence in education matters and we should honor the schools that are leading the way to prepare students for success in college and careers," said Secretary of the U.S. Department of Education, Arne Duncan. "National Blue Ribbon schools represent examples of educational excellence, and their work reflects the belief that every child in America deserves a world-class education."
The U.S. Department of Education will honor Skinner West, along with the other award winning schools, at a recognition ceremony held November 18th and 19th in Washington D.C. Mrs. Clark, Mrs. Robinson, and three teachers have been invited to attend this ceremony.
This national award confirms what we at Skinner West have known for a long time-- our school is truly a Superstar School!
Click here to read the Department of Education's


Looking for a PIN for the 2014-2015 online application process?
If you want to apply online for a student who will be entering PreK through eighth grade in 2014-2015:
You can request a Personal Identification Number (PIN) starting September 19th at the online application site,

www.apply.cps.edu

.
If you want to apply online for a student who will be entering ninth grade in 2014-2015, your PIN will be in your child's Eligibility Letter:
Students enrolled in CPS and Charter Schools will receive their Eligibility Letters through their school counselor the week of September 9th.
Students enrolled in non-CPS schools will need to request their Eligibility Letters by submitting a

Non-CPS Eligibility Letter Request Form

, along with a copy of their seventh grade final grades and standardized test scores. After this documentation is processed, the Eligibility Letter will be sent to the student's home.
Applications will be accepted starting October 1st.
If you would like to apply using a paper application, these applications will be available on the Chicago Public School website (click 'Apply') starting October 1st.