Weekly Update
Pizza Day - All Grades (Not Including 1st Grade)

5th & 6th Grade Field Trip to see The Barber of Seville

Girl Scout Troop 23002 Meeting
Saturday, October 26
Event will be rescheduled 3 on 3 Basketball Games
Fundraiser for Basketball & Debate Teams
9:00 AM - 7:00 PM
Skinner West Gym
Monday, October 28
3rd Grade Field Trip to Symphony Center
Wednesday, October 30
Girl Scout Troop 23002 Selling Rainbow Loom Bracelets After School In
Skinner West Lobby
Student Council Dance
Grades 6-8
Thursday, October 31

Halloween Parade - Grades K - 4th
End of 1st Quarter
Friday, November 1
School Improvement Day
No School
Neighborhood News


What's Happening in the West Loop? Visit the

==================
Did you miss last week's Week-At-A-Glance e-newsletter? Click
here
to catch up on a must-read!
==================
Does your Superstar have an accomplishment or honorable mention you would like to submit to the newsletter?
Reply to this email or email us
==================
ONGOING FUNDRAISERS
Are you supporting Skinner through these NO additional cost fundraisers?
SUPPORT OUR SCHOOL and Share this with Family and Friends!
==================
Box Tops/ Labels for Education
Collect everyday labels from groceries to earn points and funds for our school library


==================

e-Scrip (Dominick's & other retailers)
Visit
www.escrip.com
to designate your eScrip accounts to Mark T. Skinner. A percentage of your purchases go to the school. However, you must renew your e-Scrip
annually
. Look out for special bonus days too!

==================


Target
1% goes to Skinner on ALL purchases made with Target Card (additional 5% all purchases for you!)
Designate Skinner Classical as your school
==================
Mamapedia
5% of purchases go to Mark T. Skinner Classical School (Code A5BY)
==================
=====================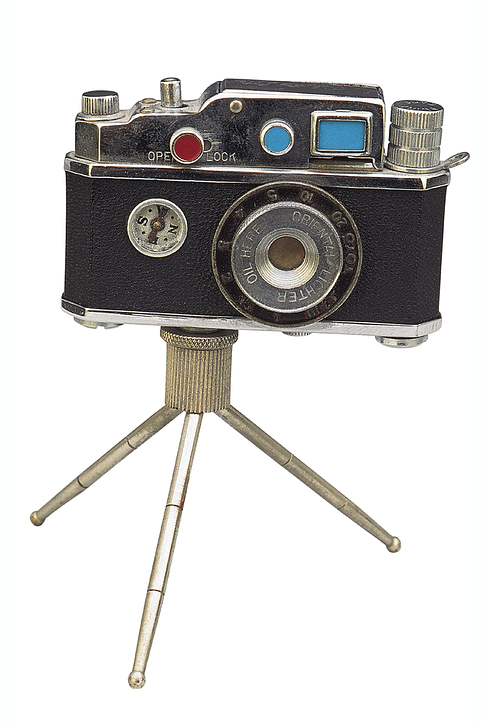 Please submit pictures from any Skinner West events (concerts, parties, presentations etc) to skinnerwest@gmail.com.
We prefer .jpg or .gif files of up to 350kb.
Click on the link to advance to the article you wish to read!
This Saturday's 3 on 3 basketball tournament fundraiser has been postponed due to lack of interest. Stay tuned for the rescheduled date. We
desperately
need parent volunteers for assisting with concessions, coaching assistance, etc. Please contact
Beverly Wong
if you can assist.
Student Council will be sponsoring a Halloween Fright Night Dance for students in grades 6-8. The dance will be on
Wednesday, October 30th from 4pm to 6pm
. Permission slips, for the dance, are due by
Monday, October 28th
.
Back to top
Parents, please mark your calendars for the upcoming musical performances that your child might be attending or participating in.
Friday October 25: 5th & 6th grades field trip to Juarez Community Academy to see Lyric Opera in the Neighborhoods perform Rossini's The Barber of Seville


Monday October 28: 3rd grades field trip to Symphony Center to see the Civic Orchestra and Sones de Mexico perform the Hallowed Haunts concert
Friday November 22: Fifth House Ensemble comes to Skinner West for 2 performances. 9AM: grades 4-8; 10AM: grades K-3
Monday

Dec. 9

: Primary Chorus 3rd graders perform at Block 37 Mall (108 N. State St) at

1PM
Friday Dec. 13: Primary Chorus performs at City Hall at

noon
Monday Dec. 16: Primary Chorus 2nd graders perform at Block 37 Mall (108 N. State St) at

1PM
Tuesday Dec 17: Skinner West Holiday Concert for the Students

(times TBA)
Thursday Dec. 19: Skinner West Holiday Concert for the Community (times TBA)
Congratulations Skinner Debate Team!
On Saturday, Oct. 19, the Skinner West Debate Team competed in the Chicago Middle School Debate League's Tournament One at Solorio Academy.
Since Skinner West is a first year debate team, the students competed at the Novice Level. At the Novice Level, there were 29 teams in attendance from 7 different schools, with a total 57 students competing.
The schools were:
- Alcott
- Old St. Mary's
- Skinner West
- Haven
- South Loop
- Nichols
- Wildwood
On the individual side, Skinner West had three top-15 finishes:
Avery B. - 13th place
Alexis C. - 12th place
Spencer H. - 5th place
On the team side, Skinner had one top-8 finish:
Avery B./Spencer H. - 3rd place

Congratulations to our debate team!

Girl Scout Troop 23002 will be meeting
this Friday, October 25th
and will be celebrating Red Ribbon Week, a campaign which focuses on drug awareness.
The troop will also be selling Rainbow Loom bracelets after school, in the lobby of the school, on October 30th to raise money for sports equipment for a local school in need. Come out and support our Girl Scout troop.


Back to top
Parents, click on the link below to learn more about Chicago Public Schools' new elementary school promotion policy.


Skelebration
Skinner students will receive a special 2 for 1 discount on tickets to "Skelebration" by Redmoon Theater. This special opportunity is provided by Gallery 111, who has provided Redmoon residencies for the past three years.
Skelebration:
An unforgettable, family-friendly event for parents and children to adventure together in a spectacular, exploratory environment of surprise and wonder. Amazing acrobats swing above our transformed space while you perform in gigantic shadow puppet shows, build skeleton masks to wear in a parade alongside Redmoon's massive mobile DJ, play in an indoor park of swings and ... more!
Please ask your student for the flyer sent home from school. It contains details on special pricing. Click
here
for more information.
School Fees Are Due By November 4th!
Various school fees are collected annually to allow us to provide a number of enrichment opportunities for students and enhance the educational programs. Click here to find the fee for your child's grade. Please submit payment to your child's homeroom teacher.
Thank You!
On Wednesday, October 31st, there will be a Halloween Parade for grades K-4 ONLY.
Weather permitting, students in grades K-4 will march around the outside length of the field and the park in costume. This will be the best time for parents to take pictures.
The parade will take place beginning at 12:15 pm and times will be staggered so the spectators can enjoy viewing each class.
All Kindergarten and 3rd Grade (Christiansen and Dalal ONLY)

12:15

All First Grades

12:30

All Second grades

12:45

All Fourth Grades and Ms. Howlett (3rd GRADE)

1:00
In the case of rain, we will stick to what we have done in the past and march from classroom to classroom.
Parties within the classroom will have times that vary depending on schedules, so please speak with your child's teacher about start times.
Parents, are you aware that many high schools have open houses in the month of October and November?


If your child is in 6th, 7th or 8th grade you should begin having discussions with them about the various high school options. In addition, you might want to attend some of the upcoming open houses. They are great opportunities to learn more about the schools. Faculty, staff and students are available to answer questions about curriculum, extracurricular activities, sports programs, tuition, financial aid, etc. Take a look at this list of Selective Enrollment Open Houses from the CPS Office of Access and Enrollment.
A list of the Catholic High School Open Houses can be found here.
Additional information about the Private High Schools in Cook County can be found by clicking here. Information about each school's open house can be found by going to that school's individual web page.
Back to top

On Tuesday, October 8th, Friends of Skinner West (FOSW) held an election for the 2013-2014 board members. The current FOSW board members are:


Marla Sedler, President
Anna Landsnes, Vice President
Laurie Mullick, Secretary
Open, Treasurer


We are still looking for a Treasurer. The Treasurer is responsible for recording all bank transactions, deposits, recording receipts, writing checks and tax organization. Our next meeting is on
November 5, 8:45 am
in the Lunch Room. We will be having the election for Treasurer at this meeting, so if you are interested, please come.
SOS- Library Volunteers Needed
Parent Volunteers are needed throughout the year to assist with shelving books, maintaining materials, and other small tasks. If you are available to help on a regular basis (weekly, mornings, afternoons, etc) please email your availability to Ms. Ranftl at kranftl@gmail.com with "Library Helper" in the subject line. If you are only available sporadically but would still like to help, please email or stop by- there is always something that needs to be done!
Box Tops News
Please continue sending in your Box Tops! Remember to be careful of the expiration date as you clip them from household products and food. Box Tops with missing or expired dates do not receive credit. If you do any online purchasing, check out the Box Top Marketplace. You can earn eBoxTops by shopping at over 300 online retailers- clothing, office supplies, home goods, beauty items, travel, pet care, gifts, photos, and more! Skinner families were Superstar Box Top Collectors this summer, and kicked off the year with a great start! Summer Challenge participants will be receiving their prizes next week. An autumn collection contest will begin October 7th, and run through November 30th. The class that collects the most Box Tops during this time will receive a fun prize! Remember to ask family and friends to help you collect.
Coming Soon... Book Fair!!!
Mark your calendars- the Scholastic Book Fair will be at Skinner West
November 12th-19th
! Volunteers will be needed to set up the Book Fair Friday, November 8
th
, assist shoppers November 12
th
-19
th
, and pack up the fair November 20
th
. Book Fair will be open for shopping on Report Card Pick Up Day, Nov. 12
th
during conference hours. Nov. 13
th
-19
th
, students will shop during regular school hours, and parents may begin shopping at
8:15
. Book fair will also be available online. More information will follow as Book Fair approaches. Please email Ms. Ranftl at
kranftl@gmail.com
if you are available to help with Book Fair. Thank you!
Looking for a PIN for the 2014-2015 online application process?
If you want to apply online for a student who will be entering PreK through eighth grade in 2014-2015:
You can request a Personal Identification Number (PIN) starting September 19th at the online application site,

www.apply.cps.edu

.
If you want to apply online for a student who will be entering ninth grade in 2014-2015, your PIN will be in your child's Eligibility Letter:
Students enrolled in CPS and Charter Schools will receive their Eligibility Letters through their school counselor the week of September 9th.
Students enrolled in non-CPS schools will need to request their Eligibility Letters by submitting a

Non-CPS Eligibility Letter Request Form

, along with a copy of their seventh grade final grades and standardized test scores. After this documentation is processed, the Eligibility Letter will be sent to the student's home.
Applications will be accepted starting October 1st.
If you would like to apply using a paper application, these applications will be available on the Chicago Public School website (click 'Apply') starting October 1st.