Weekly Update
Friday, November 15

STAR Program Quarterly Payments Due




Saturday, November 16
3 on 3 basketball fundraiser for debate and basketball teams
Gymnasium
9:00am-7:00pm

Principal Clark and Teachers accept National Blue Ribbon Award in

Tuesday, November 19

Meet & Greet
Art Room
4:00pm



Wednesday, Nov. 20
Scholastic Bookfair Ends

PTO Meeting
5:30pm

LSC Meeting
6:30pm


Thursday, November 21
Skinner West Prospective Student Open House


K-5th Grades
2:00-3:00pm
6th-8th Grades
6:00pm-7:00pm
5th-8th Grade Girls Basketball Tryouts
3:50pm-6:00pm
Gymnasium
Friday, November 22
PTO Kidstuff Coupon
Fundraiser Due
Last Day of Auditions for Primary Chorus
(grades 2-3)
8:15-8:45am
Music Room

Fifth House Holiday Ensemble Performance
9:00am 4th-8th grade
11:00am - K-3rd grade

Pizza Day
Tuesday, Nov. 26th
LSC Meeting 6:30
(Rescheduled from Nov.19th)
Neighborhood News


What's Happening in the West Loop? Visit the

==================
Did you miss last week's Week-At-A-Glance e-newsletter? Click
here
to catch up on a must-read!
==================
Does your Superstar have an accomplishment or honorable mention you would like to submit to the newsletter?
Reply to this email or email us
==================
ONGOING FUNDRAISERS
Are you supporting Skinner through these NO additional cost fundraisers?
SUPPORT OUR SCHOOL and Share this with Family and Friends!
==================
Box Tops/ Labels for Education
Collect everyday labels from groceries to earn points and funds for our school library


==================

e-Scrip (Dominick's & other retailers)
Visit
www.escrip.com
to designate your eScrip accounts to Mark T. Skinner. A percentage of your purchases go to the school. However, you must renew your e-Scrip
annually
. Look out for special bonus days too!

==================


Target
1% goes to Skinner on ALL purchases made with Target Card (additional 5% all purchases for you!)
Designate Skinner Classical as your school
==================
Mamapedia
5% of purchases go to Mark T. Skinner Classical School (Code A5BY)
==================
=====================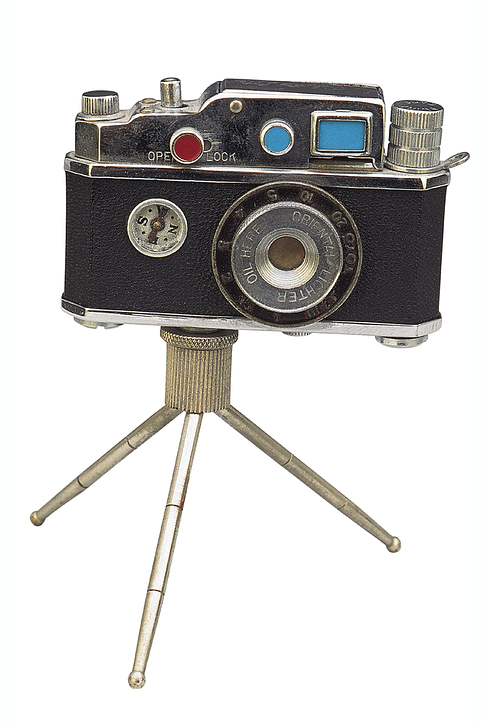 Please submit pictures from any Skinner West events (concerts, parties, presentations etc) to skinnerwest@gmail.com.
We prefer .jpg or .gif files of up to 350kb.
Click on the link to advance to the article you wish to read!
Scholastic Book Fair!!!
Volunteer's Needed! We are in need of parent volunteers daily through Tuesday 11/19. Siblings are welcome. Email Ms. Rantfl at kranftl@gmail.com if you can help.
Book Fair Information
When: November 12th-19th
Where: Skinner West Library
Times: 8:45AM- 3:45PM
Shop Book Fair Online until November 28th
If you're all booked up during Book Fair week (or just want to keep shopping), be sure to visit the Book Fair online at www.scholastic.com/schoolbookfairs
Book Fair Gift Certificates Available
Help grow a classroom library, show appreciation, or give the gift of a book!
Back to top
Superstars Take on Toronto
Three Skinner Superstars traveled to Toronto, Canada (Nov 8-10, 2013) to compete in the "13th Annual Ontario Open Martial Arts Championships".

Maquan B received a 1st place aware for Kumite (sparring) in the 6 and under Novice Division. Cornell S took 4th if Kata (forms) and 6th in Kumite (sparring) in the 7-8 yr old Novice Division. Gabrielle N took 7th in Kobudo (weapons), 8th in Kata (forms) and 1st in Kumite (sparring)

First Graders' Solo Singing Auditions
Week of November 18th!
Tuesday, 11/19
8:15AM - 8:45AM
Wednesday 11/20 8:15AM - 8:45AM and 3:45pm-5:15pm

Auditions take place in the music room. Students must sign in and fill out an audition sheet when they arrive, and sit quietly until it is their turn to sing. Singers will be heard in order of arrival.
Song sheets will be provided. Students must sing into a microphone. The song that have solos are: "All I Want for Christmas", "Happy Joyous Hanukkah" and "Arm in Arm". Word sheets are available in the music room if students would like to take them home to practice.

*If students are unable to come before or after school, they must make special arrangements with Ms. Maatouk to audition during their recess time on the audition days. No audition days will be added to the schedule.

Back to top
Attention: 5th - 8th Grade Girls
All 5th-8th grade girls interested in basketball should attend try-outs for this year's girls basketball team on November 21st from 3:50-6:00pm in the gym. If you cannot make this time, but are still interested, please contact coach Mellos
here
.
Back to top
The 3rd grade class is reminding our soldiers of home by collecting left-over Halloween candy. Please bring left-over candy to the office by November 15th and drop it in the box. 3rd graders will then send candy over to our troops.


Back to top
3 on 3 Fundraiser


The Skinner West Basketball & Debate team fundraiser will take place on Saturday, November 16th from 9am-7:00pm. Click
here
for registration details. The fundraiser is open to all - please invite players from other schools or programs. We
desperately
need parent volunteers for assisting with concessions, coaching assistance, etc. Please contact
Beverly Wong
if you can assist.
Don't put all your eggs in one basket!! Remember, there are several ways for a sibling to enroll into Skinner for K-5th grades for the 2013-2014 school year. One is through applying for the Classical Program by completing the Selective Enrollment Application for Elementary Schools. The second is through completing a separate application (Options for Knowledge Standard Elementary Application) for the lottery for the neighborhood/magnet component of Skinner West. Both applications must be received by the Office of Academic Enhancement by

Friday, December 13, 2013

via the online process at http://www.apply.cps.edu or paper application.
To read more about FAQs about the process, visit
https://apply.cps.edu/faq/default.aspx
. Best wishes to all of our siblings who will be participating in the testing and /or lottery process for enrollment
.
Back to top
Gallery 111 Meet & Greet


Are you wondering...
Who is Gallery 111?
What is our vision?
How can you contribute?
Join us for refreshments and a

Gallery 111 Meet & Greet

November 19th at 4pm

o'clock in the Art Room.

PTO Fundraiser Update

We've extended the Kidstuff fundraiser by one more week. That means you have an extra week to SELL, SELL, SELL! All orders will be due back to the school on Friday November 22nd.
We are looking for each student to try to sell at least 1 book! All PTO fundraising money goes directly back into the classrooms, so your cooperation is greatly appreciated by all!
If you have any questions or need any more information please contact Julie Coe at juliecoe@gmail.com.
Back to top
Open House for prospective students and parents will be Thursday, November 21, 2013. The times of open house are as follows:


Kindergarten - 5th
2:00-3:00 PM
STAR Program Payments
Due Friday, November 15th


If you are paying for the STAR program on a quarterly basis, be sure to stop by the STAR program desk to make your next quarterly payment.
Thank you!
Should the CPS School Year start Before OR After Labor Day 2014?
Take this CPS Survey!
Please take a moment to complete this survey! Voice your opinion on whether you want the CPS school year start before Labor Day or after Labor Day for the 2014 - 2015 school year. Be sure to have your student(s)' CPS identification number(s) before you start, which can be found on your parent portal account or your report card.
Every vote counts!
Congratulations to our Skinner Superstar School Council members for the 2013-2014 school year. It was a tight race and we're proud of our all our Superstar candidates (pictured here).

Historian: Avery B (7th grade)
Secretary: Myah J. (8th grade)
Treasurer: Eren F (8th grade)
Vice President: Taylor K. (8th grade)
President: Milan J. (8th grade)


Back to top
F.L.A.S.H.

The
Family Life and Sexual Health
Parent Informational Session was held during Report Card Pick Up on

November 12th from 6:15pm-7:00pm

.
Family Life and Sexual Health
(F.L.A.S.H.)

classes will run for five weeks beginning on

November 18th

for 7th & 8th graders and in January for 5th & 6th graders.
If you have any questions, please contact Ms. Montgomery at
bcmontgomery1@cps.edu
or in room 110
Back to top
Parents, please mark your calendars for the upcoming musical performances that your child might be attending or participating in.
Friday November 22: Fifth House Ensemble comes to Skinner West for 2 performances.

10AM

: grades 4-8;

11AM

: grades K-3
Monday

Dec. 9

: Primary Chorus 3rd graders perform at Block 37 Mall (108 N. State St) at

1PM
Friday Dec. 13: Primary Chorus performs at City Hall at

noon
Monday Dec. 16: Primary Chorus 2nd graders perform at Block 37 Mall (108 N. State St) at

1PM
Tuesday Dec 17: Skinner West Holiday Concert for the Students

(times TBA)
Thursday Dec. 19: Skinner West Holiday Concert for the Community (times TBA)
Back to top
Parents of 7th and 8th graders,
click here
to view CPS' cutoff scores for the Selective Enrollment High Schools. This useful information can help inform your decision-making regarding the high schools to which your child will apply. For more information on the Selective Enrollment process,
click here
.
Skinner West is at the Top!!!
Skinner West has received honors as a top 10 school in Chicago and Illinois. The
Chicago Suntimes
and
Chicago Tribune
have ranked our school as a top 10 school based on ISAT test scores alongside the rankings from the Illinois State Board of Education. Mrs. Clark received a congratulatory call from Mayor Emanuel. What a great honor for our Superstars, teachers and staff!
Back to Top
Parents, are you aware that many high schools have open houses in the month of October and November?


If your child is in 6th, 7th or 8th grade you should begin having discussions with them about the various high school options. In addition, you might want to attend some of the upcoming open houses. They are great opportunities to learn more about the schools. Faculty, staff and students are available to answer questions about curriculum, extracurricular activities, sports programs, tuition, financial aid, etc. Take a look at this list of Selective Enrollment Open Houses from the CPS Office of Access and Enrollment.
A list of the Catholic High School Open Houses can be found here.
Additional information about the Private High Schools in Cook County can be found by clicking here. Information about each school's open house can be found by going to that school's individual web page.
Box Tops News
Please continue sending in your Box Tops! Remember to be careful of the expiration date as you clip them from household products and food. Box Tops with missing or expired dates do not receive credit. If you do any online purchasing, check out the Box Top Marketplace. You can earn eBoxTops by shopping at over 300 online retailers- clothing, office supplies, home goods, beauty items, travel, pet care, gifts, photos, and more! Skinner families were Superstar Box Top Collectors this summer, and kicked off the year with a great start! Summer Challenge participants will be receiving their prizes next week. An autumn collection contest will begin October 7th, and run through November 30th. The class that collects the most Box Tops during this time will receive a fun prize! Remember to ask family and friends to help you collect.
Back to top
Looking for a PIN for the 2014-2015 online application process?
If you want to apply online for a student who will be entering PreK through eighth grade in 2014-2015:
You can request a Personal Identification Number (PIN) starting September 19th at the online application site,

www.apply.cps.edu

.
If you want to apply online for a student who will be entering ninth grade in 2014-2015, your PIN will be in your child's Eligibility Letter:
Students enrolled in CPS and Charter Schools will receive their Eligibility Letters through their school counselor the week of September 9th.
Students enrolled in non-CPS schools will need to request their Eligibility Letters by submitting a

Non-CPS Eligibility Letter Request Form

, along with a copy of their seventh grade final grades and standardized test scores. After this documentation is processed, the Eligibility Letter will be sent to the student's home.
Applications will be accepted starting October 1st.
If you would like to apply using a paper application, these applications will be available on the Chicago Public School website (click 'Apply') starting October 1st.