Weekly Update
Friday, November 22

PTO Kidstuff Coupon

Fundraiser Due



Last Day of Auditions for Primary Chorus
(grades 2-3)
8:15-8:45am
Music Room

Fifth House Holiday Ensemble Performance
9:00am 4th-8th grade
11:00am - K-3rd grade

Pizza Day



Monday, November 25

2nd/3rd Grade Hip Hop Reindeer Dance Auditions
8:15-8:45am
3rd Floor




Tuesday, November 26

2nd/3rd Grade Hip Hop Reindeer Auditions


8:15-8:45am


4:00pm-5:00pm
3rd Floor

LSC Meeting
6:30pm

Wednesday, November 27

No School
Thanksgiving Holiday



Thursday, November 28

No School
Thanksgiving Holiday
Friday, November 29
No School
Thanksgiving Holiday
Neighborhood News


What's Happening in the West Loop? Visit the

==================
Did you miss last week's Week-At-A-Glance e-newsletter? Click
here
to catch up on a must-read!
==================
Does your Superstar have an accomplishment or honorable mention you would like to submit to the newsletter?
Reply to this email or email us
==================
ONGOING FUNDRAISERS
Are you supporting Skinner through these NO additional cost fundraisers?
SUPPORT OUR SCHOOL and Share this with Family and Friends!
==================
Box Tops/ Labels for Education
Collect everyday labels from groceries to earn points and funds for our school library


==================

e-Scrip (Dominick's & other retailers)
Visit
www.escrip.com
to designate your eScrip accounts to Mark T. Skinner. A percentage of your purchases go to the school. However, you must renew your e-Scrip
annually
. Look out for special bonus days too!

==================


Target
1% goes to Skinner on ALL purchases made with Target Card (additional 5% all purchases for you!)
Designate Skinner Classical as your school
==================
Mamapedia
5% of purchases go to Mark T. Skinner Classical School (Code A5BY)
==================
=====================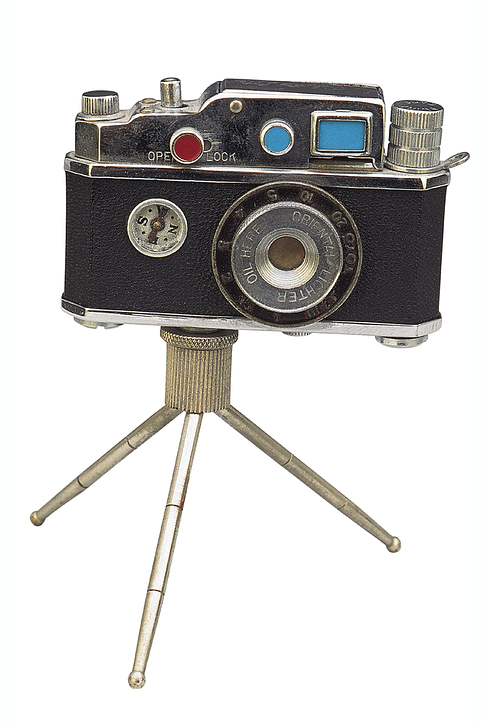 Please submit pictures from any Skinner West events (concerts, parties, presentations etc) to skinnerwest@gmail.com.
We prefer .jpg or .gif files of up to 350kb.
Click on the link to advance to the article you wish to read!
In This Issue...


Skinner Principal, Teachers Accept National Blue Ribbon Award
Skinner West accepted the 2013 U.S Department of Education Blue Ribbon Award this week in Washington D.C. T
he National Blue Ribbon Schools Program recognizes exemplary performance or significant improvements in students' academic achievement at public and private elementary, middle and high schools. The National Blue Ribbon Schools flag overhead is a mark of excellence in education recognized by everyone from parents to policy-makers in thousands of communities across the country. In his keynote address to the schools , US Secretary of Education, Arne Duncan , praised the school teams for the extraordinary work that they have accomplished with their students.

We were proud and humbled to receive this honor and represent our Skinner Superstar family. Principal Clark, Vice Principal Robinson, Ms. McSpadden (7th grade), Ms. Christiansen (3rd), and Ms. Wardanian (KDG) attended the award ceremonies this week in Washington D.C. Thank you to all the staff, parents, and students for your support and continuing to highlight Skinner West as an exemplary high performing school! A schoolwide celebration will be planned soon.
Learn more by clicking
here
.
Hip Hop Reindeer Auditions for Primary Chorus
(2nd & 3rd grade) are next week!
Monday, Nov. 25 8:15am-8:45am
Tuesday Nov. 26 8:15am-8:45am AND 4:00pm-5:00pm

Auditions take place on the 3rd floor landing outside the back door of the music room. Students must sign in and fill out an audition sheet when they arrive, and sit quietly until it is their turn to dance.

*If students are unable to come before or after school, they must make special arrangements with Ms. Maatouk to audition during their recess time on the audition days. No audition days will be added to the schedule.

Back to top
Parents, please mark your calendars for the upcoming holiday musical childrens' performances.

Wednesday, Dec. 4:
Mariano's 40 W Halsted
2:00pm 2nd grade students (room 217 & 219 perform)
Public is welcome


Thursday, Dec. 5: CNA
12:00pm 3rd grades
Private Venue


Friday, Dec. 6: Mariano's 40 W Halsted
2:00pm 2nd grade students (room 216 & 221 perform)
Public is welcome


Saturday, Dec. 7: Metra French market
Fulton River Park Assoc. Holiday Celebration
1:00pm 2nd & 3rd grades by RSVP only (Limited to 75 performers)
Saturday, Dec. 7: Mary Bartleme Park 115 S. Sangamon
Outdoor performance at tree lighting ceremony
5:00pm 2nd & 3rd grades by RSVP only (Limited to 60 performers)
Family members -- including dogs -- welcome
Santa Claus will be there!
Back to top
Ald. Burnett is hosting a community meeting to hear your input on proposed planning for property at 723-729 W. Randolph Street.
Meeting Date: November 26
Time: 6:00pm-7:00pm
Location: VenueOne 1044 W Randolph St
Click
here
for more information.
Back to top
Please see
here
for important news and information about and
for residents living in the Connecting4Communities community.
Back to top
Don't put all your eggs in one basket!! Remember, there are several ways for a sibling to enroll into Skinner for K-5th grades for the 2013-2014 school year. One is through applying for the Classical Program by completing the Selective Enrollment Application for Elementary Schools. The second is through completing a separate application (Options for Knowledge Standard Elementary Application) for the lottery for the neighborhood/magnet component of Skinner West. Both applications must be received by the Office of Academic Enhancement by

Friday, December 13, 2013

via the online process at http://www.apply.cps.edu or paper application.
To read more about FAQs about the process, visit
https://apply.cps.edu/faq/default.aspx
. Best wishes to all of our siblings who will be participating in the testing and /or lottery process for enrollment
.
Back to top
Thank you parents and faculty volunteers for the 3 on 3 tournament. The Skinner West Basketball & Debate team fundraiser raised $675. Congratulations to 3 on 3 winning team, "Ball is Life" and players Isaiah K., Christian W., Solomon O. and Denzel S.!

Should the CPS School Year start Before OR After Labor Day 2014?
Take this CPS Survey!
Please take a moment to complete this survey! Voice your opinion on whether you want the CPS school year start before Labor Day or after Labor Day for the 2014 - 2015 school year. Be sure to have your student(s)' CPS identification number(s) before you start, which can be found on your parent portal account or your report card.
Every vote counts!
Parents of 7th and 8th graders,
click here
to view CPS' cutoff scores for the Selective Enrollment High Schools. This useful information can help inform your decision-making regarding the high schools to which your child will apply. For more information on the Selective Enrollment process,
click here
.
STAR Program Payments
Were Due Friday, November 15th


If you are paying for the STAR program on a quarterly basis, be sure to stop by the STAR program desk to make your next quarterly payment.
Thank you!
Parents, are you aware that many high schools have open houses in the month of October and November?


If your child is in 6th, 7th or 8th grade you should begin having discussions with them about the various high school options. In addition, you might want to attend some of the upcoming open houses. They are great opportunities to learn more about the schools. ake a look at this list of Selective Enrollment Open Houses from the CPS Office of Access and Enrollment.
A list of the Catholic High School Open Houses can be found here.
Additional information about the Private High Schools in Cook County can be found by clicking here. Information about each school's open house can be found by going to that school's individual web page.
Looking for a PIN for the 2014-2015 online application process?
If you want to apply online for a student who will be entering PreK through eighth grade in 2014-2015:
You can request a Personal Identification Number (PIN) starting September 19th at the online application site,

www.apply.cps.edu

.
If you want to apply online for a student who will be entering ninth grade in 2014-2015, your PIN will be in your child's Eligibility Letter:
Students enrolled in CPS and Charter Schools will receive their Eligibility Letters through their school counselor the week of September 9th.
Students enrolled in non-CPS schools will need to request their Eligibility Letters by submitting a

Non-CPS Eligibility Letter Request Form

, along with a copy of their seventh grade final grades and standardized test scores. After this documentation is processed, the Eligibility Letter will be sent to the student's home.
Applications will be accepted starting October 1st.
If you would like to apply using a paper application, these applications will be available on the Chicago Public School website (click 'Apply') starting October 1st.