Weekly Update
Dec. 23, 2013-
Jan. 3, 2014
Winter Break
(no classes)
HAPPY HOLIDAYS TO ALL!
Jan. 6
Classes resume
Jan. 10
Student art show submissions due
Jan. 13
Mercy Home donations
to Student Council
Jan. 22
Last day to get group rate
for Ski and Splash Day at Timber Ridge Resort
(Please see story at right.)
Neighborhood News


What's Happening in the West Loop? Visit the

==================
Did you miss last week's Week-At-A-Glance e-newsletter? Click
here
to catch up on a must-read!
==================
Does your Superstar have an accomplishment or honorable mention you would like to submit to the newsletter?
Reply to this email or email us
==================
ONGOING FUNDRAISERS
Are you supporting Skinner through these NO additional cost fundraisers?
SUPPORT OUR SCHOOL and Share this with Family and Friends!
==================
Box Tops/ Labels for Education
Collect everyday labels from groceries to earn points and funds for our school library


==================

e-Scrip (Dominick's & other retailers)
Visit
www.escrip.com
to designate your eScrip accounts to Mark T. Skinner. A percentage of your purchases go to the school. However, you must renew your e-Scrip
annually
. Look out for special bonus days too!

==================


Target
1% goes to Skinner on ALL purchases made with Target Card (additional 5% all purchases for you!)
Designate Skinner Classical as your school
==================
Mamapedia
5% of purchases go to Mark T. Skinner Classical School (Code A5BY)
==================
=====================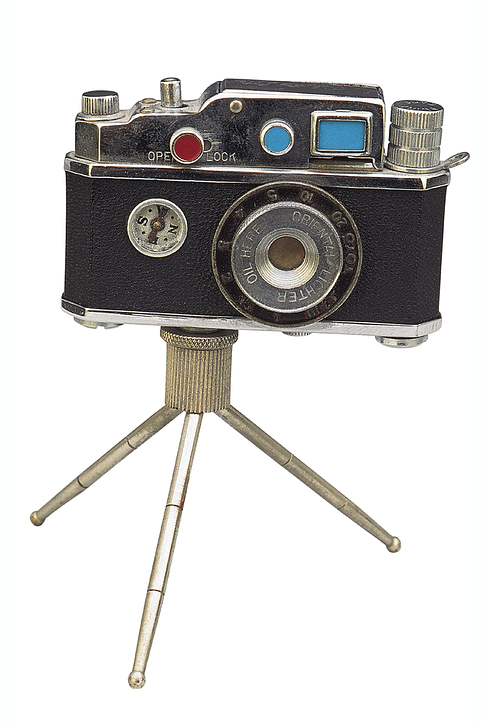 Please submit pictures from any Skinner West events (concerts, parties, presentations etc) to skinnerwest@gmail.com.
We prefer .jpg or .gif files of up to 350kb.
Read Principal Clark's December LSC report
Click here to find out everything happening at Skinner West.
Back to top
Student Council Leads Winter Donation Drive
Skinner West Student Council is partnering with Mercy Home for Boys and Girls this winter season to collect the following:
*Shampoo, soap, body wash
*Deodorant
*Combs and picks
*Toothpaste, toothbrushes, mouthwash and dental floss
*Shaving cream and razors
*Kleenex and tissue
The classroom with the most donations will win two purple slips per student. Donations can be dropped in the lobby and are due by Jan. 13.
Check out the flyer here.
Choruses Dazzle Skinner Families and Community
Congratulations to Skinner West's Debate Team
The Skinner West Debate Team participated in the Chicago Middle School Debate League's second tournament of the 2013-2014 season on Saturday, Dec. 14 at Julian High School.
Roughly 80 teams and 160 debaters from 23 schools competed.
This year's topic is "Economic Engagement with Latin America" and the case debated at this tournament was "Mexico Border Security."
Individual speaker awards for Skinner West:
Carter M. - 1st place
Dailyn D. - 4th place
Amiri R. - 9th place
Avery B. - 11th place
Spencer H. - 18th place
Mei Lin M. - 19th place
Team awards for Skinner West:
Spencer H./Avery B. - 1st place
Amiri R./Olamide B. - 5th place
Donovan P./Carter M. - 7th place
Lila M./Dailyn D. - 15th place
Great job! Thanks for all your hard work and preparation.
Submit Art for Gallery 111's Annual Contest
Please turn in work by Friday, Jan. 10 to the art room. The theme for this year's art card contest is: CHICAGO.
Work may be any medium and must be unframed. Please be sure to clearly label student's name and room number on the back of the piece.
Ten works of art will be turned into greeting cards and sold at the event to help raise money for arts programming at Skinner. All artwork will be showcased at the art event.
Please plan on joining us Friday, Feb. 7 from 5 p.m. to 7 p.m. at Skinner for a student art social. Please see the flyer here.
Back to top
Book now for Skinner West's Ski and Splash Day
Join the Skinner West community for the 6th annual Ski and Splash Day Feb. 22, 2014.
Timber Ridge Resort
rooms are reserved for Skinner West families at discounted rates for the weekend of Feb. 21-23, 2014. G
roup rates available through Jan. 22 with limited availability. Book early.
Permission slips will go out the week of Jan. 7
and will also be posted on the school website.
Get the flyer here.
Top Fundraisers Get a Turn in the Money Machine
Back to top
Skinner Principal, Teachers Accept National Blue Ribbon Award
Skinner West accepted the 2013 U.S Department of Education Blue Ribbon Award this week in Washington D.C. T
he National Blue Ribbon Schools Program recognizes exemplary performance or significant improvements in students' academic achievement at public and private elementary, middle and high schools. The National Blue Ribbon Schools flag overhead is a mark of excellence in education recognized by everyone from parents to policy-makers in thousands of communities across the country. In his keynote address to the schools , US Secretary of Education, Arne Duncan , praised the school teams for the extraordinary work that they have accomplished with their students.

We were proud and humbled to receive this honor and represent our Skinner Superstar family. Principal Clark, Vice Principal Robinson, Ms. McSpadden (7th grade), Ms. Christiansen (3rd), and Ms. Wardanian (KDG) attended the award ceremonies this week in Washington D.C. Thank you to all the staff, parents, and students for your support and continuing to highlight Skinner West as an exemplary high performing school! A schoolwide celebration will be planned soon.
Learn more by clicking
here
.
Mrs. Beaudry - WGN's Teacher of the Month!
Back to top
Meet Skinner West LSC's Newest Parent Member
Sharlene Hobson is the Principal of PB Hobson at Law, LLC, a commercial litigation and dispute resolution firm. Sharlene and her husband Darryl, associate principal at Christ the King Jesuit College Prep H.S., are pleased to be a part of the Skinner West community. They have two children, Sarah (4th grade) and Darryl (2nd grade). As the newest parent representative of the Skinner LSC, Sharlene looks forward to working with fellow LSC members and the entire community for the benefit of all Skinner Superstars.
Attention Caregivers and Grandparents!
Would you like to keep up with what your kiddos are doing while attending Skinner? Parents, please encourage caregivers and grandparents to sign up for the weekly newsletter to get more details and information about the goings on at Skinner. It's a wonderful way for them to stay in touch with our community and our children. Forward this email to them. Please
click here
to sign up for the newsletter.
Skinner Students Win Martial Arts Circuit
Four Skinner West students competed Dec. 8 in the Illinois State Martial Arts Circuit end-of-year tournament. This was the last chance to accumulate points for state championships in their divisions. In the tournament, Maquan B. came in first in Kata (forms) and second in Kumite (sparring); Cornell S. came in first in Kata and first in Kumite; Aaron W. placed fourth in Kata and second in Kumite; Gabrielle N. achieved first in Kobudo (weapons), first in Kata and second in Kumite.
At the awards banquet, Maquan B. scored third overall in the state in Kumite. Gabrielle N. won first in Kata and first in Kumite for two state championships.
New School Uniform Partner
Skinner West is pleased to announce our new partnership with Lands' End for PE uniforms. The change was made based on feedback users experienced working with the previous vendor.
Click
here
to access the Skinner West Elementary School site at Lands' End. You may place orders through this website now. A FAQ document about how to place orders is attached
here
.
Back to top
Mad Science Winter Registration Online Now
Forms will be going home soon. Or register online here and check out the Mad Science winter break flyer.