Weekly Update
Monday, Feb. 17
Boys Basketball
vs. J. Ward
Home Game
5/6 - 4:30pm
7/8 - 5:30 pm
100 Mile Club Form Due

Payments Due For Skinner Ski & Splash Day
Tuesday, Feb. 18
PTO Meeting
5:30 pm
(all are welcome)

LSC Meeting
6:30 pm
(all are welcome)

Girls Basketball
vs. Armour
@ Jenner School
5/6 - 4:15 pm

Boys Basketball
vs. Brown
@ Brown
5/6 - 4:30 pm
7/8 - 5:30 pm


Kindergarten & 8th Grade Graduation Picture Day
Friday, Feb. 21
Annual Skinner West School Survey Is Available

4th - 6th Grade Dance
3:45 pm - 6:00 pm
Saturday , Feb. 22
Annual Skinner Ski & Splash Day
Neighborhood News


What's Happening in the West Loop? Visit the

==================
Did you miss last week's Week-At-A-Glance e-newsletter? Click
here
to catch up on a must-read!
==================
Does your Superstar have an accomplishment or honorable mention you would like to submit to the newsletter?
Reply to this email or email us
==================
ONGOING FUNDRAISERS
Are you supporting Skinner through these NO additional cost fundraisers?
SUPPORT OUR SCHOOL and Share this with Family and Friends!
==================
Box Tops/ Labels for Education
Collect everyday labels from groceries to earn points and funds for our school library


==================

e-Scrip
Visit
www.escrip.com
to designate your eScrip accounts to Mark T. Skinner. A percentage of your purchases go to the school. However, you must renew your e-Scrip
annually
. Look out for special bonus days too!

==================


Target
1% goes to Skinner on ALL purchases made with Target Card (additional 5% all purchases for you!)
Designate Skinner Classical as your school
==================
Mamapedia
5% of purchases go to Mark T. Skinner Classical School (Code A5BY)
==================
=====================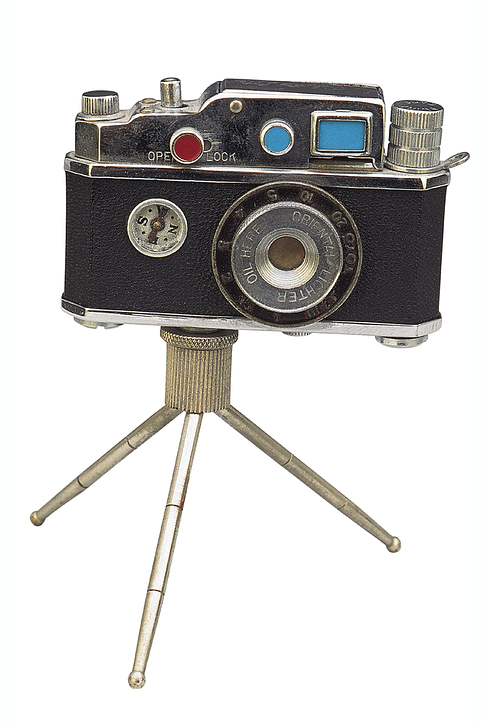 Please submit pictures from any Skinner West events (concerts, parties, presentations etc) to skinnerwest@gmail.com.
We prefer .jpg or .gif files of up to 350kb.
Congratulations to Mrs. Clark as the LSC voted to extend her contract for the next 4 years!
As a reminder, if you need to contact Mrs. Clark through email, please contact her at
principalclark20@gmail.com
. This new email address has been set up for only Skinner West parents to use.
Thank you!
Parents, as a reminder, here is our current attendance policy. If you are unsure how to report your child's absence, always refer to our policy, which is also posted on the Skinner West website at
http://skinnerwest.cps.k12.il.us/policies.html.
Students who are absent from school must bring a signed note by their parent or doctor explaining the reason for the absence in order to be considered "excused." Without a valid cause, a student will be marked for an "unexcused" absence. If a student has more than 9 unexcused absences and they are in a benchmark grade (3rd, 6th, or 8th), they may not be promoted. A student who attends school for at least 5 hours is marked for a full day of attendance while a student who attends for 2.5 hours is marked for a half-day.
Please note:
A phone call to our main office is strictly optional.
You may receive a recorded phone call from CPS indicating that your student is absent.
If you know in advance your child will be absent, please work with your teacher to make up missed time.
Gallery 111 would like to express a heartfelt "Thank You" to all of the patrons of the arts who joined us for the Skinner West "Chicago" Art Show. Students enjoyed crafts, button making, viewing art, cookie decorating, face painting & a fantastic live performance by our Skinner "Glee" Club. Congratulations to all our featured artists! Art cards are available for sale in packs of 11 for $15.00 in the Art Room.
The show raised funds that will go towards additional art, music, dance & theater programming for all Skinner West students.
The Skinner West Debate Team participated in the Chicago Middle School Debate League's third tournament of the 2013-2014 season on Saturday, Jan. 25 at Marshall High School.
The overall topic for the year is: 'Economic Engagement with Latin America', and the cases being debated at this tournament were 'Mexico Border Security' and 'Cuban Ethanol Embargo'.
We had the following debaters win individual speaker awards:
Alexis C. - 6th place

Avery B. - 11th place

Anisah A. - 22nd place

We also had the following teams win team awards:
Spencer H./Avery B. - 7th place

Lila M./Dailyn D. - 14th place

Thank you for all your support!

Back to top

Parents of kindergarten and 8th grade students, mark your calendars. Wednesday, February 19th is graduation picture day. If you have any questions about picture day, please be sure to contact your child's teacher.
Back to top
It's Cookie Dough time!
PTO's most profitable and delicious fundraiser will kick off this Friday, February 14th. Students will be coming home with their cookie dough packets on Friday. Please check your child's backpack.
This will be PTO's last fundraiser of the school year, which runs from Feb. 14th to Feb. 28th. We are looking forward to full participation from our Skinner Superstars. We will be raising funds to purchase items like promethean boards (for 3 classrooms) and classroom supplies.
Here are the prize incentives for our Cookie Dough Fundraiser:
Sell 8 units of cookie dough and spend time in the Game Truck.

Sell 12 units of cookie dough and receive a "purple slip".

Sell 18 units of cookie dough and receive a scratch card for a chance to win $50.00 in cash.

Sell 22 units of cookie dough and receive a $20.00 Target gift card.

Sell 45 or more units of cookie dough and receive a $150 Amazon Card
Please ensure orders are turned in by February 28th to guarantee delivery for report card pick up day, April 7, 2014 . Late orders will not be accepted.

Thank you for your support!


REMINDER!
There is still time to join the Skinner West community for the 6th annual Ski and Splash Day on
Feb. 22, 2014
.
This event is open to all Skinner West students and their families. Payments are due by Feb. 17, 2014.
Click
here
to view a copy of the Ski Day Registration Form - which includes the prices for ski lessons offered.
UPDATE: Timber Ridge Resort just released several 2-bedroom suites and they can still be reserved at the Skinner rate.

Please click here to view the 2nd semester schedule for Skinner's after school STAR program.
On April 7, 2014 (Report Card Pick-up Day), Local School Council elections will be held at Skinner School. In the election, parents and community members will have the opportunity to run and vote to fill 8 positions on the school's LSC (6 parent members and 2 community members) and school staff will have the opportunity to vote and fill 3 positions on the LSC (2 teacher members and 1 non-teacher staff member).


Make a difference, run for Skinner's Local School Council. The deadline to file candidate nomination forms for the 2014 LSC Election is 3:00 pm, February 26, 2014. Click
here
for more details.

REMINDER!

All parents must sign in at the security desk in order to enter the school building. Parents should always enter on the Adams Street side. Parents should not be moving about the school without a visitor's badge. Let's all work together to help keep our school safe.


Spotlight on a Skinner West Superstar
Gabrielle N. (4th grade) finished in the top 10 Nationally for the 2013 season on the Professional Karate Commission circuit (PKC) out of hundreds of girls around the country. Top ten in both Kumite (fighting) & Kata (forms). Congratulations Gabrielle on all of your hard work!

Does your Superstar have an accomplishment or honorable mention you would like to submit to the newsletter? If so, please email us at
Parking and Drop Off Reminders
Parents- Avoid a Ticket and Keep Our Students Safe!

The snow keeps piling up and roads continue to be slippery.
Please review the drop-off and parking procedures to keep
everyone safe (and ticket-free).
Drop Off and Pick Up
* Please do not block any driveways in the community area, double park or block a crosswalk while dropping off or picking up your child.
* In the morning the Monroe Street side is a "kiss and go (drive up- drop off and drive away)" area. Even if you are dropping off a kindergartener, please do not park in the kiss and go area even temporarily. Other parents need to be able to use this area to drop off their children. Find parking in another area if you are going to exit your car for ANY period of time.
* After school, the Monroe Street side is reserved for the bus lane. There is no parking or area to wait for your child.
* Do not park on the Adams Street side directly in front of the school in the mornings. In the mornings, the Adams side is used for school bus drop-off only.
* In the evening, the Adams street side school parking zone is a "pick up and drive away" area. Do not leave your car for extended periods of time. Other parents need to be able to use this area to pick up their children. Please find legal parking in other areas if you are going to exit your car for extended periods of time.
Parking Lot
* Our parking lot has limited spaces and is for SKINNER STAFF ONLY. Please do not park in the staff lot or block other cars.
* All cars that do not have the proper permits (issued to staff) will be towed.
Lastly, thank you to our parent and teacher volunteers that work hard to keep our children safe as they walk across the busy crosswalks on both the Monroe and Adams Street side. As a community we all must play an active role in keeping those crosswalks safe.

The heavy snow and frigid temperatures that have shut down schools this winter will result in summer break being pushed back by three days. Here are the changes to CPS' elementary, middle school, and early childhood calendars.
March 28th, which was not a school day for elementary and middle school students, will now become a student attendance day to offset the January 6th snow day.
June 11th, which was the first day of students' summer break, will become a student attendance day to offset the January 7th snow day.
June 12th will become a regular school day to offset the January 27th weather day.
June 13th will become a regular school day to offset the January 28th weather day.
June 16th will become the first day of elementary and middle school students' summer break.
June 23rd will be the first day of summer programs for elementary and middle school students.
The new date for the 4th-6th grade dance has been confirmed. The new date is Friday, February 21st. The dance will run from 3:45 to 6:00pm. Permission slips will be coming home. The price of the event is $5 in advance and $7 at the door.
Letter from Coach Westy
100 Mile Club Challenge Open to All Students
All 3rd and 4th graders are aware of the 100 Mile Club challenge (which many have been working on since October). I am opening this opportunity up for all grade levels. Any student interested in working towards achieving 100 miles before the end of the school year is welcome to join. The requirement to participate in this program includes completing the Welcome To The Club form, and submitting $10 to Ms. Westy by Monday, Feb 17th. Additionally, you and your child are responsible for keeping track of each mile completed by filling out the personal progress chart.
Mileage can be logged by reviewing the mile equivalent handouts which explains:
You may log 1 mile for 20 minutes of any exercise that makes you breathe hard and sweat.
You may log 1 mile for 15 minutes of any continuous exercise that makes you breathe very hard and perspire heavily.
For a copy of a Registration Form, Personal Progress Report Form and Mile Equivalent Form click HERE.
Please remember, all forms along with $10 must be submitted by

Monday, Feb 17th

.
Skinner Summer Camp
Attention all Superstar Families! The Skinner Summer Camp is back and better than ever! We are excited to offer an 8 week camp, consisting of two four-week for our Superstars in grades K-4. For more information,
view our FLYER.
To register, click
HERE
For additional questions, feel free to speak with our camp coordinators (Mr. Johnson, Ms. O'Brien, Ms. Ramakrishnan, and Ms. Wardanian). Email questions can be sent to Mr. Johnson at
rdjohn3@gmail.com
.
It's going to be an amazing summer - so don't miss out on the fun!
Reminder to 7th Graders
Register for SelectivePrep After-School Class
Register NOW
for SelectivePrep's After School Seventh Grade Standardized Test (for 7th Graders) Class.
Get your child into one of the Chicago Public School's Selective Enrollment High Schools. Competition for admission is fierce and intensifying last year over 16,000 students applied for about 3,000 available openings.
SelectivePrep offers a 14 hour program to prepare students for the 7th Grade Standardized Test. Scores from the Reading and Math on this test represent one third of the Selective Enrollment admission score.
To qualify for other advanced programs, a minimum of 75% on this test is required. Additionally, scores from this Exam will play a crucial role on whether or not a student is admitted to competitive programs including International Baccalaureate (IB) and advanced magnet high schools.
In 2014, the 7th grade standardized test will be 100% Common Core compliant. Click here to read more about 2014: The Transition to Common Core or visit their home page.
Classes at Skinner will start on Thursday, February 27th and run for 7 sessions from 3:45 PM - 5:45 PM. We will need a minimum of 10 students to run the class at Skinner - so please spread the word. Click here to Register NOW.
If you need more information or have any questions, please visit www.selectiveprep.com or call 312-409-8411.
Money Smart Kid Essay Contest
The Federal Reserve Bank of Chicago is again sponsoring the Money Smart Kid Essay Contest, which allows the 5th-8th graders the opportunities to win a $5,000 scholarship.
Click
HERE
for the flyer to learn more about the Money Smart Kid Essay Contest and for an application. All essays and applications must be submitted to the Federal Reserve Bank by
February 26, 2014.