Weekly Update
Last Day for
ISAT Testing
Grades 3rd - 8th
Last day to
Apply for LSC Candidacy
Boys Basketball
Network Championships
@ Whitney Young
5/6 & 7/8 teams
Starting at 10:30 am
All are welcome
Volunteers and Ideas welcome!
Meeting (immediately following)
6:30 PM
All are welcome
CPS School Calendar
2013-2014
CPS School Calendar
2014 -2015
Neighborhood News


What's Happening in the West Loop? Visit the

==================
Did you miss last week's Week-At-A-Glance e-newsletter? Click
here
to catch up on a must-read!
==================
Does your Superstar have an accomplishment or honorable mention you would like to submit to the newsletter?
Reply to this email or email us
==================
ONGOING FUNDRAISERS
Are you supporting Skinner through these NO additional cost fundraisers?
SUPPORT OUR SCHOOL and Share this with Family and Friends!
==================
Box Tops/ Labels for Education
Collect everyday labels from groceries to earn points and funds for our school library


==================

e-Scrip
Visit
www.escrip.com
to designate your eScrip accounts to Mark T. Skinner. A percentage of your purchases go to the school. However, you must renew your e-Scrip
annually
. Look out for special bonus days too!

==================


Target
1% goes to Skinner on ALL purchases made with Target Card (additional 5% all purchases for you!)
Designate Skinner Classical as your school
==================
Mamapedia
5% of purchases go to Mark T. Skinner Classical School (Code A5BY)
==================
=====================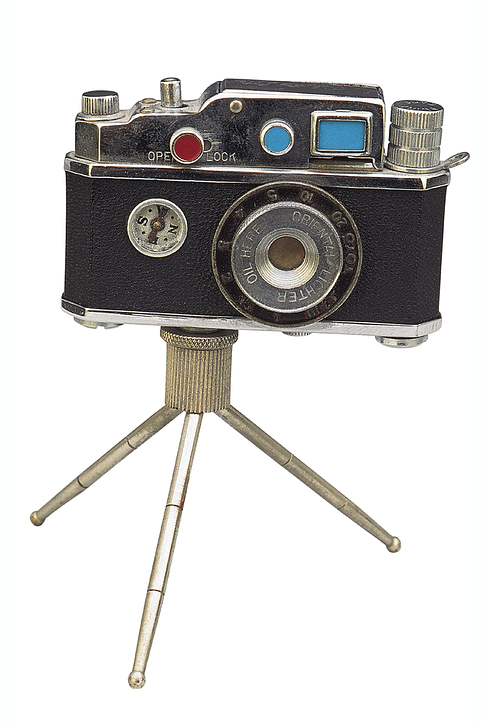 Please submit pictures from any Skinner West events (concerts, parties, presentations etc) to skinnerwest@gmail.com.
We prefer .jpg or .gif files of up to 350kb.
Join us for the Local School Council's Candidate's Forum!
Last Day to Submit Applications - Friday, 3/14
If you are still interested in applying, there is still time! Click
HERE
to learn more, but you must apply by Friday March 14th.
Each of the LSC Candidates will be presenting statements on why you should vote for them to represent your school. Candidate names are updated on the school bulletin board in the lobby.
Join us @
6:30pm on Tuesday, March 18th
to learn more. (The regular scheduled LSC meeting will be held immediately after the candidate statements).
Election day will be held on report card pickup day:
Monday, April 7th.
Every votes count!
Classroom Connection provides you insight on what is happening in your child's classroom.
What is Skinner's Social Emotional Programming?
As School Counselor, it is a busy year working in so many capacities with our students.
Currently two group counseling sessions are running: the Sparkle Club, a self-esteem group and a Conflict Resolution group. Also, I meet with students individually, often on Fridays.

Our classroom based Social Emotional Learning (SEL) program began last school year and will continue to grow, expand and change each year. Learning objectives are based on State and National Standards that address the specific needs of Skinner West students and classes.

Goals of the program include students acquiring knowledge, skills and attitude in areas of self-awareness, self -management, social awareness, relationship skills and responsible decision-making. This year, I teach approximately 24 classes per week in Social Emotional Learning.

We base our program using a variety of curriculum and this year we are incorporating new CPS endorsed programming such as Between Friends.

In late March and early April, the Cook County Sheriff Youth Service Department is coming to Skinner West to teach lessons on personal body safety for Kindergarten and First Graders and on May 1st conducting an assembly on Cyber-Bulling/ Internet Safety. In addition, 8th graders will receive instruction on What's Next Illinois.

For a weekly list of SEL classes, please check my wikipage often for current SEL, school counseling, high school information and resources. Click on my website HERE.

This year, the Bullying Committee merged to become the Bully Committee/Positive School Climate Committee, which includes

responding to students' concerns of unkind behavior, and introducing a school wide positive school climate week of Random Acts of Kindness for the first week in May.

Questions? Contact me before or after school (room 110), or email

bcmontgomery1@cps.edu

or call

(773)534-7790
Thank you, Ms. Montgomery
KINDERGARTEN & 8th GRADE GRADUATION
SAVE THE DATES
Kindergarten Graduation -
Monday, June 9th in the AM; Final time and location TBD
8th Grade Graduation -
Wednesday, June 4th, 5pm, Whitney Young High School
PreK Graduation - TBA
It's Time for Music Performance Days!
KDG Thru 3rd Graders perform during Music Class
Room 311
In March and April, Kindergarten through 3rd Grade students will have a chance to perform for each other during their music classes. This is a great opportunity for piano students to try out their songs on the grand piano, and for violin, guitar, trombone, voice or any other performers to try out what they have been working on in their private music lessons.
We will informally invite students up to the front of the class where they will say their name and what they will be performing, and then perform. Ms. Maatouk will take a picture of each student who performs, and they will also get a Certificate of Bravery. Pictures from last year's Performance Days can be found under "Class Photos" on the Skinner Music Website: https://sites.google.com/site/skinnerwestmusic
For more information, click on the links below:
Meet our Latest Front Office Addition: Ms. Maldonado
You may have noticed a new face assisting you or your children in the front office- phone, email and in person. Ms. Maldonado has been assisting your front office requests and helping around the cafeteria, playground and wherever help is needed!
PARENTS! SAVE THE DATE MAY 17th
WE NEED DONATIONS FOR OUR ANNUAL SILENT AUCTION!
OR ATTEND OUR MARCH 18th MEETING TO VOLUNTEER YOUR TIME!


Gallery 111 is excited to announce this year's
NO ART LEFT BEHIND silent auction event
at

The Lou Conte Dance Studio at
Hubbard Street Dance Chicago

on

May 17th

!
Do you know someone who owns a restaurant, has a time share, or works for the Bears? Contribute to Gallery 111 by soliciting a donation or donating a service yourself. Please email Ms. Bovit at
jcbovit@cps.edu
or fill out the form below. Your contribution will help to make the event a success!
No Art Left Behind Donor Form
All donations and contributions help support the additional arts programming including:
Gallery 111's mission is to provide arts exposure and education as it relates to the core subject areas. It is our belief that the arts supplement, heighten and expand all of our subjects. In addition to benefiting their academics, we also see the arts as a tool to promote higher order and abstract thinking skills. The arts are also used to embrace our cultural differences. Art appeals to the whole child, encouraging them to be well-rounded individuals and instilling in them a lifelong love of learning.
Support 3rd Grade Technology
Ms Christiansen's Class Enters Friends & Family Contest
Mrs. Christiansen has posted a project on Donor's Choose. In less than 48 hours, this has been fully funded thanks to the generosity of The Skinner West Community. Mrs. C.'s classroom will have 10 Google Nexus Tablets coming their way soon. Even though the project is funded she still needs your help. Here's why....
From now thru March 18th, 6am, there is a Friends and Family Contest you can help with!
She is currently @

60 donors and is in 5th place

As she has reached 50+ donors, the class will receive an additional $3,000. THANK YOU!

Add "100WOMEN" at checkout, donations will be doubled by 100 Women in Hedge Funds

The other element of the contest is that the top three teachers nationwide will receive one of three once in a lifetime prizes, A trip to The Colbert Report and an opportunity to meet Stephen Colbert, A trip to the Restaurant Wars episode of Top Chef, or a visit from Charles Best, the founder and CEO of Donors Choose.
Please consider helping Mrs. C achieve her goal and reach out to others who you know are passionate about education and integrating technology into the classroom.
Click HERE to make a donation to Mrs. Christiansen's class.
Keep up with Mrs. Christiansen's Progress HERE
4 Week & 8 Week Camp Spots are Still Open!
First Payments Due on 3/21
We are still accepting registration for one or both summer sessions. Don't wait - spaces are filling up fast. Camp dates are tentative as of now, but we'll be communicating that to you shortly.
Like Us on Facebook!
Our Goal is to have > 500 Likes
Facebook is an easy way to keep informed on what's happening at Skinner West. Like us on Facebook to get more updates and see more pictures by clicking
here
.
Pass this on to family and grandparents!
Often there are Facebook fundraising campaigns supporting funds for Skinner...help our school!
Congratulations Amira!
On the weekend of March 8
th
-9
th
, Amira Y. represented the Midwest and competed in the USATF (United States Association of Track & Field) Youth National Championship in Landover, Maryland. After competing on Saturday and qualifying for the finals on Sunday, Amira went on to finish fourth in the 55m dash and fifth in the 200m dash.
Amira maintained her national ranking of fourth in the 55m dash and improved her ranking in the 200m dash by five spots to seventeenth. Well Done, Amira!
2014-2015 CPS School Calendar Announced
The 2014-2015 school year calendar has been announced.
Noteworthy dates include:
First Day of School: Sept. 2, 2014
Winter Break:

Dec. 22, 2014

, to

Jan. 2, 2015

.
Spring Break:

April 6, 2015

, to

April 10, 2015

.
President's Day: Presidents' Day (

Feb. 16, 2015

) will be reinstated as a holiday instead of Lincoln's Birthday.
Holidays: Schools will also be closed on Columbus Day, Oct. 13, 2014; Veteran's Day,

Nov. 11, 2014

; Thanksgiving,

Nov. 26-28, 2014

; Martin Luther King Jr. Day,

Jan. 19, 2015

; and Memorial Day,

May 25, 2015

.
Last Day of School: The school year ends June 16, 2015
Please review the
calendar
for the complete schedule.
Your Input Counts!
We have > 150 Responses Thus Far
Skinner West Families! We need your opinion to insure we are meeting the needs of our Superstars. Each family (one per family please!) can take this survey in one of two ways:
OR complete and return the written survey to your homeroom teacher (PLEASE PRINT CLEARLY)
OUR GOAL IS 100% PARTICIPATION!


The survey closes on Friday, March 21st.
Karate Summer Camp @ Skinner West
National award winning
4K-Karate
and
Team Wakamusha
, will host a
Summer Karate Camp at Skinner West
. Camp will run Mon-
Fri June 16th thru July 11th 2014
,
9:00 - 5:00
. Campers will have intensive Martial Arts training in Shorei Goju-Ryu Karate, Okinawan Kobudo, field trips, Hall of Fame guest instructors, learn self-defense and bully proofing. This will be an absolutely great camp with an instructor student ration of 10:1. Only 30 slots are available. Go to
Karate Summer Camp
for more information and to register.
Feel free to call or email Sensei JP with any questions @
senseijp@4k-karate.org
or 3
12-523-6327
Karate Superstars Compete in Kokomo
Four Skinner Superstars traveled to Kokomo, Indiana to compete in the Professional Karate Commission's Region 2 Championships.
Maquan B (1st Gr) 2nd in Forms,1st in Fighting (7-8 yr Novice Div)

Cornell S (3rd Gr) 1st in Forms, 2nd in Fighting (7-8 yr Novice Div)

Aaron W (5th Gr) 7th in Forms, 6th in Fighting (11-13 yr Intermediate Div)

Gabrielle N (4th Gr) 5th in Forms, 4th in Weapons & 1st in Fighting (9-10 yr Advanced/Blackbelt Div)
CONGRATULATIONS to our Superstars!
If you would like to share your Superstar's story, please send us a note @ skinnerwest@gmail.com.