Weekly Update
Mandatory
School Attendance
(make up for Winter Snow Day)
Family Fun Night
4:30pm
Gym: Frozen
Library: Goonies
5/6 Boys' Basketball Championship
Round 2
@ Whitney Young
9am & 12pm
Come support the team!
CPS High School Fair
UIC Forum
Box Top Raffle Submissions due
Open House for Prospective KDG Classical Only
Report card pick up - NO CLASSES
LSC School Elections
Every Vote Matters!
Cookie Dough Pickup
(Unclaimed units will be donated)
Gym
Lost & Found
Cafeteria
Wednesday, April 9th
Spring Picture Day
(originally April 2nd)



CPS School Calendar
2013-2014
CPS School Calendar
2014 -2015
Neighborhood News


What's Happening in the West Loop? Visit the

==================
Did you miss last week's Week-At-A-Glance e-newsletter? Click
here
to catch up on a must-read!
==================
Does your Superstar have an accomplishment or honorable mention you would like to submit to the newsletter?
Reply to this email or email us
==================
ONGOING FUNDRAISERS
Are you supporting Skinner through these NO additional cost fundraisers?
SUPPORT OUR SCHOOL and Share this with Family and Friends!
==================
Box Tops/ Labels for Education
Collect everyday labels from groceries to earn points and funds for our school library


==================

e-Scrip
Visit
www.escrip.com
to designate your eScrip accounts to Mark T. Skinner. A percentage of your purchases go to the school. However, you must renew your e-Scrip
annually
. Look out for special bonus days too!

==================


Target
1% goes to Skinner on ALL purchases made with Target Card (additional 5% all purchases for you!)
Designate Skinner Classical as your school
==================
Mamapedia
5% of purchases go to Mark T. Skinner Classical School (Code A5BY)
==================
=====================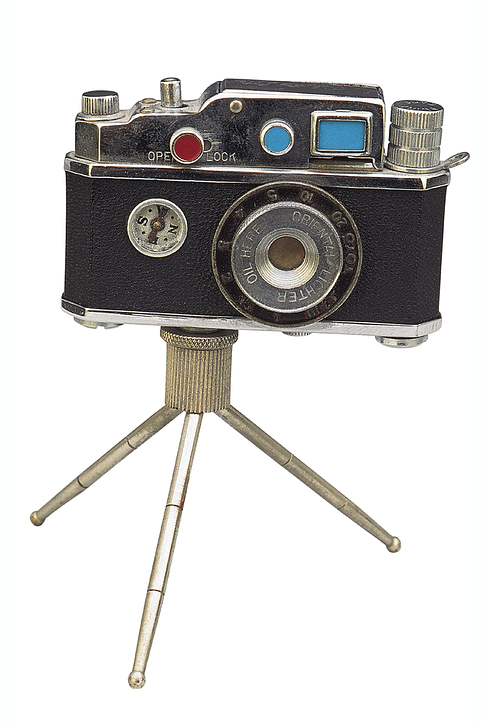 Please submit pictures from any Skinner West events (concerts, parties, presentations etc) to skinnerwest@gmail.com.
We prefer .jpg or .gif files of up to 350kb.

Friday, March 28th
Makeup Day for Winter Snow Day


Please remember that Friday is a mandatory school day. Previously listed as a professional day, this is the first of the makeup days for the winter snow days. Thank you!



Classroom Connection provides you insight on what is happening in your child's classroom
1st Grade Thanks to Mrs. McCaskey
We can't fully tell you how happy and excited we are to report that Mrs. McCaskey has volunteered to work with Ms. Sittner's and Ms. O' Connor's first graders again this year. Mrs. McCaskey has been volunteering her time almost every week with the most amazing lessons. She is an amazing teacher that not only inspires the students but also the staff. Mrs. McCaskey just finished a mini-unit about "The Underground Railroad". In connection with this unit, the students have been working on a special project. Each child was expected to complete a "quilt square". The squares are in the process of being joined together to make a group quilt.
Thank you to Mrs. McCaskey for all that you do!
Congratulations to our History Fair Winners!
The Upper Grade Staff and Skinner West's Administration would like to take a moment to congratulate
those students whose hard work, effort and finished projects helped them to advance to our sixth
through eighth grade History Fair on March 21, 2014. They all did a fantastic job!


Many students embraced this year's theme of "Rights and Responsibilities" and created projects that
were well researched, well supported, and thought provoking. We hope that many of our students,
parents and staff were able to visit the fair and see the concepts and ideas that our Superstars had been
working on for the past weeks and months.
Out of the 30 projects that made it down to our Upper Grade History Fair, 4 projects have been selected
to advance to the Chicago's Regional History Fair to compete with other students from around the city.
Those students and projects are:
* "The Manhattan Project: A Blast from the Past"
created by: 8th
graders Eric C., Eren F., Marc H., and Eric L.
* "The Chronicles of Jane" c
reated by 8th
graders Yu Jing C,, Brynne J., Elizabeth S., and Emma W.
* "The Laborers' Union: 1900-1935" created
by 8th
graders Taylor K. and Nassim O.
* "The Effects of the Haymarket Riot" c
reated by 6th
grader Garner H.
The Citywide History Fair will be held on
Saturday April 5, 2014
at the DePaul University Student
Activities Center on 2250 N. Sheffield Ave.
Let's wish our Superstars that are advancing well in the upcoming competitions!
Picture Day Rescheduled for
Wednesday, April 9th
Family Fun Night UPDATE for Parents

Friday, March 28th @ 4:30pm

The movies are starting at approximately

4:30pm

and each movie is approximately 1 hour and 45 minutes long.

If your child wishes to attend and is NOT enrolled in any afterschool program, they can go directly to the gym to wait for the movies to start.

We will have adequate volunteers to supervise students.

All children - whether in afterschool programs or not - will need to present their PERMISSION SLIP to gain entry.

You can plan to pick your children up from the school at 6:15/6:30pm. We will have all students come to the gym after the movies to wait for parent pick up.

Box Top Raffle Submissions
Due Monday, March 31st


Remember to return your Box Tops March Madness sheets by

Monday, May 31st

. The raffle drawing will take place

Friday, April 4th

. Please continue saving your Box Tops and turn them into your class envelope! Click HERE to download the sheet



Library Volunteers Needed
15 minutes Makes a Difference!

Parents, help is needed in the Skinner Library! Skinner Superstars LOVE checking books out of the library- which means there are a lot of books to check back in and shelve. If you have some time throughout the day or before dismissal to assist Ms. Ranftl, it would be appreciated.
Cookie Dough Pick Up
Monday, April 7th During Report Card Pickup

Cookie dough pick up will be
April 7th
, during report card pick up in the gym.
All cookie dough left behind will be donated to a local food shelter.
If you are able to volunteer for any amount of time to help distribute cookie dough, please contact Stephanie @
s_majca@hotmail.com
.
Mad Science
Spring Session:
Crazy Chemworks Starts 3/31
Spring Break Camp Starts 4/14
Join Mad Science for fun science experiments and activities! Children will become junior lab scientists as they discover the properties of ooey-gooey slime, create instantaneous reactions, watch things that glow in the dark, manipulate matter in all three states and much, much more! Take homes include their own laboratory gear to continue their research! Click HERE for the flyer.
Also, we are registering for our spring break camp the week of
April 14
. Click HERE for the form.

Chicago Park District
Spring session Fees are Due
Sign up for Spring Break Session
The Skinner Park Spring session starts on Monday 3/31. Please remit payment for the session if you have an outstanding balance.
Be sure to sign up for Skinner Park District Spring Break! Click
HERE
to learn more.
Have a special talent? Do you own a lake house?
Great seats to a game? Are you well connected?

As a growing school, Skinner West's needs are many. It is our responsibility to the children to help this school grow all around. Our fundraising efforts support our arts programming for all students. We are holding our annual fundraiser -
No Art Left Behind - on Saturday, May 17th, 2014 from 7 - 10 pm
. Last year's silent auction raised over $30,000, but we hope to surpass that amount with your help this year! We hope that you would please consider supporting the event with a product or service donation for our silent auction.
Some ideas to get inspired by:
Chicago Sporting Event Tickets (Cubs, Sox, Fire, Sky,Bulls, Bears, & Blackhawks)

Hosting a Dinner in your home

Behind the Scenes Chicago Tours (Tribune, Bloomer Chocolates, United Center, Wrigley Field)

Designer Items

Music Lessons

Attorneys - Ex. Will Preparation Services

Children Party Packages

Gift Certificates

Limo Rides

Catering Services

Home Cleaning or Organization Services

Restaurant Experiences, Chef for an Evening

Resort Time Shares

Rounds of Golf

Broadway Show Tickets

Plumber/Electrician/Car Detailing

Spa & Skin Care Services

Landscape and Gardening Services

TV Show & Movie Walk-Ons (Chicago Film Office, Chicago Fire, Chicago PD, Sirens, Mind Games, Betrayal)

MLB Bat Boy & Girl Experience
We hope that you have been inspired and would consider supporting the event with a donation for the silent auction. Gallery 111 has 501©3 status and your donation is therefore tax deductible. 100% of the event proceeds will go towards school program funding.
We look forward to hearing from you! Please feel free to email Ms. Bovit at
jcbovit@cps.edu
or drop off your silent auction donation
to the Art Room with the attached form and
auction letter.
Thank you for your consideration!
March Principal's Report
Click
HERE
for the latest report that was recently presented at the LSC Meeting.
Classroom Connection provides you insight on what is happening in your child's classroom
Spotlight on Kindergarten
This year Skinner West has 5 kindergarten classes! March has been a fun-filled month for the children as they eagerly await spring! March is National Reading Month. Kindergarten began the month by celebrating Dr. Seuss. They made class projects and read several of his children's books. Some classrooms tasted green eggs and ham while others experimented with making Oobleck.
Students have been attending computer class weekly, practicing their math and reading skills on IXL and I-Ready.
This week started out exciting as students showed their St. Patrick's Day spirit by wearing all green! They entered the classroom to find things out of sort..... It appeared as though a little green someone had paid their classroom a visit.
As the end of third quarter quickly approaches, the kindergarteners are preparing for their 3rd research project. Ms. Wardanian's class is researching chocolate. Mr. Merkin's class is learning all about skyscrapers. Ms. Growe, Ms. Sobut, and Ms. Sauer's class are all studying the life cycle of plants and flowers.
Hard to believe that they will be 1st graders before we know it!
CPS High School Fair
Saturday, March 29th 10am to 2pm
If you're an 8th grader and you have not decided on a high school yet, this fair is for you!
Come to the CPS Spring High School Fair to learn about a variety of CPS high schools that have seats available for the 2014-2015 School Year. Applications will be accepted onsite.
When:

Saturday, March 29, 2014
10am - 2pm
Where:

UIC Forum
725 W. Roosevelt Rd.
Chicago, IL 60608
Click
HERE
to learn more about the CPS High School Fair
4 Week & 8 Week Camp Spots are Still Open!
First Payments Due on 3/21
We are still accepting registration for one or both summer sessions. Don't wait - spaces are filling up fast. Camp dates are tentative as of now, but we'll be communicating that to you shortly.